Most consumers spend half of their time and money on uplifting home entertainment systems. This is because they want to get in-theater Dolby Atmos multidimensional sound quality and experience within their living room. But this is only possible if your room is actually installed with huge multiroom music system or some other hi-end sound system, which is quite expensive.
However, Yamaha wants to change the game by bringing Dolby audio system directly into your living room. But wait, does it mean installing huge sound systems in your room? Absolutely, No. This is because Yamaha has brought the world's first Dolby Atmos-enabled soundbar, the YSP-5600 that's absolutely compact and sleek like any other conventional soundbar.
Like other soundbars in Yamaha's YSP range, YSP-5600 also features patented Intellibeam calibration system. All thanks to this unique system, the soundbar can easily detect room's characteristics for delivering superior quality Atmos effect. So, what makes it different from the rest? Well, YSP-5600 comprises of 44 array speakers, 12 of which produce effects of Dolby Atmos ceiling speakers.
Besides all that, it even includes two built-in subwoofers and an optional separate wireless sub for extra low-end punch. The single soundbar is capable of producing same in-theater effect even in rooms with limited space. So, no need of installing huge in-ceiling or add-on speaker modules.
Yamaha is aiming to revolutionize soundbars with this device that promises to deliver sound from all angles, including above and below. You're definitely going to want one for enhancing your home entertainment experience, like never before. It will be available for around $1,900 by the end of this year, so you can enjoy movies during Christmas with his amazing soundbar.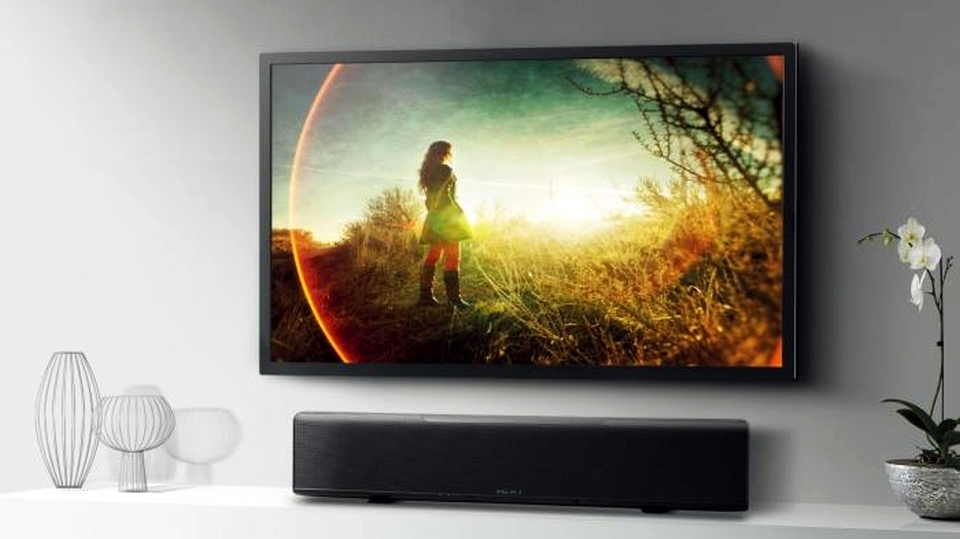 Via: WhatHiFi