Sound platform genre is growing constantly to provide better audio system to consumers who wish to enhance sound quality of their home theater. Yamaha has also made an inevitable move in the category by launching its latest SRT-1000 TV Speaker Base into its already established range of robust sound bars.
The firm claims that this new speaker base is the very first device to offer true 5.1 channel surround sound. But, its quite strange, how such a compact device can deliver 5.1 surround that actually requires at-least five separate physical speaker components along with a dedicated sub-woofer for low frequencies?
Well, the sleek glossy-black sound system resembles a sound bar and features a wood enclosure with five discrete sound beams for enhanced sound quality. It even has two built-in sub-woofers, with the option to add an optional standalone sub-woofer. Unlike other sound bars, the SRT-1000 is built to support up to 55-inches televisions that means you can keep your TV over this sleek sound base without damaging it.
The system supports iOS/Android app to control Yamaha's Home Theater. Moreover, it also includes a Bluetooth streaming with aptX, TV remote learning capability and audio input for digital, analogue and optical coax. It is priced at $499.95 and is expected to be available commercially in mid September 2014. Don't go on its small size, it is surely the 'next big thing' in the world of multi-speaker surround sound systems.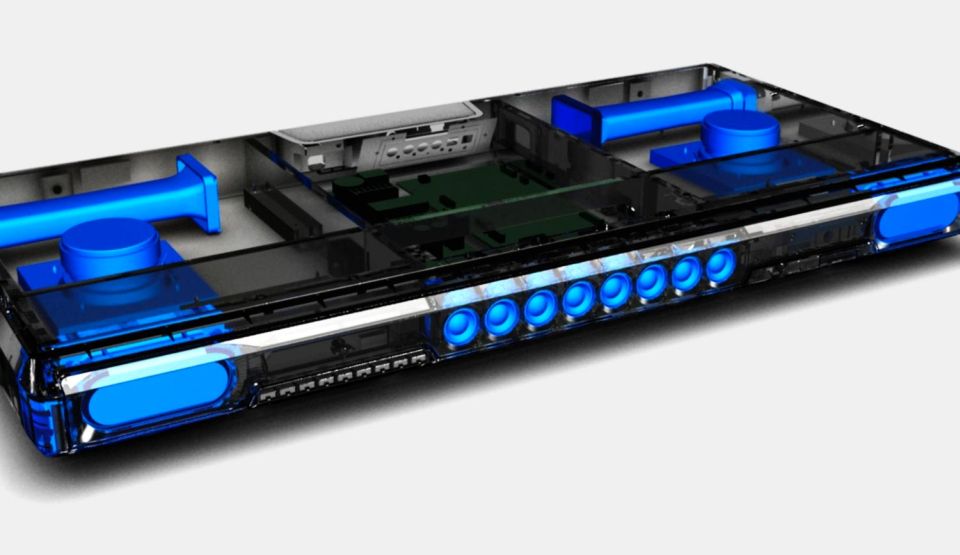 Via: PRWeb