You may have already seen smart mugs and plates that keep check on calories you consume per day. Nevertheless, how about a smart travel mug that not only controls temperature of your drink, but helps you to take perfect selfies as well? The world's first connected smart mug called Yecup lets you do both these tasks without any hassle.
The smart mug is made from double-layer stainless steel to maintain temperature of your hot beverages. It comes with a mobile app that supports both iOS and Android devices, allowing you to control temperature of your drink wirelessly. Using the mobile app, you can anytime boil and keep you beverages warm. Moreover, the application sends notification to your smartphone as soon as your drink is ready for consumption.
Yecup also serves as wireless selfie controller, as it features a small button that allows you to take your pictures without even holding the phone. Besides that, the smart mug incorporates built-in USB port so that you can refuel your phone's battery on-the-go. It comes with rechargeable 6000mAh lithium polymer battery, which lasts anywhere from 3 to 8 hours depending on how much you use it.
The developers are also working on smartwatch app for the device. However, the project is currently seeking funds on Indiegogo for initial amount of about $40,000. You can secure your personal Yecup for an early bird price of about $80 with shipping expected to begin this fall.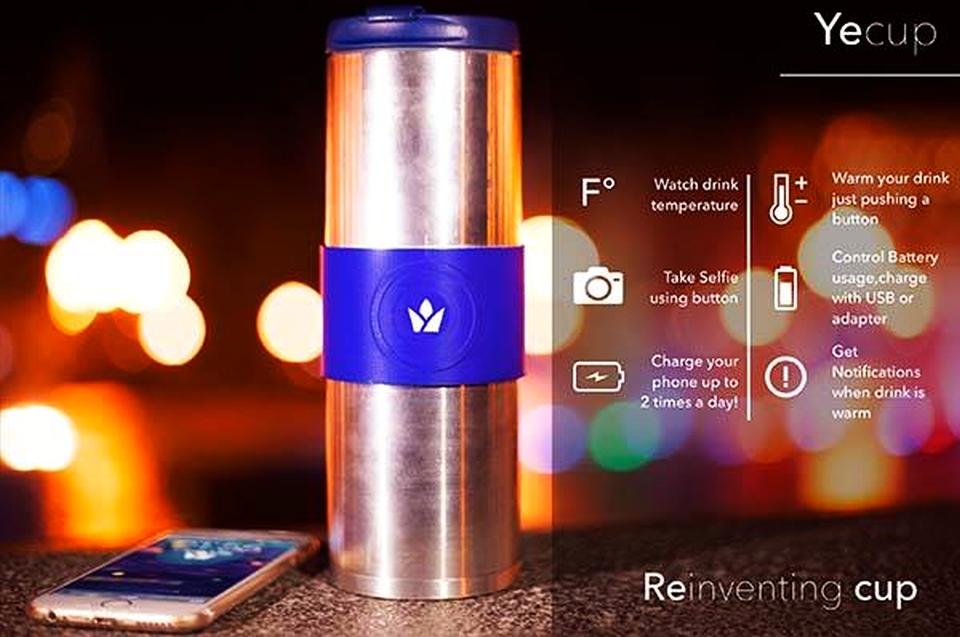 Credit: Clapway