Architects Marie-Claude Hamelin and Loukas Yiacouvakis from Montreal-based YH2 Architecture have designed a dreamy family cabin house on the shores of Lac Plaisant Lake in Quebec, Canada. Dubbed Window on the Lake, this traditional-styled lakeside cottage has been named so because of its glazed end wall, which offers stunning outside views.
Featuring white-cedar interior and exterior, this cabin home is designed minimally so that it doesn't overshadow the natural charm of its surroundings. Just because of its simple layout this tiny house cabin looks like a part of its natural landscape.
Both interior and exterior are designed to flawlessly form a connection with nature. In the main living area, you'll find a kitchen, sitting area, and dining area – all featuring a wall of glass to look out to the lake. It also has a large double-height gable that extends outwards to cover a small porch. For sleeping, the cottage includes two ground-floor bedrooms and a large, open sleeping area on the second floor.
According to the architects, the balloon frame of the building along with its exposed wooden studs and joists are meant to provide this dwelling a unique rhythm of shadow and light. The south facade is closest to the lake and is completely transparent, offering an open-plan living area with stunning lake views.
The glazed gabled wall welcomes sunlight into the interior and provides warmth to the living space in cold months – as its extended roof and mature trees mitigate solar heat gain in summer. Overall, it's a dream house for anyone who desires contemporary lifestyle and nature combined with modern amenities in one design.
Check out the images given below, to see different sections of this cabin house.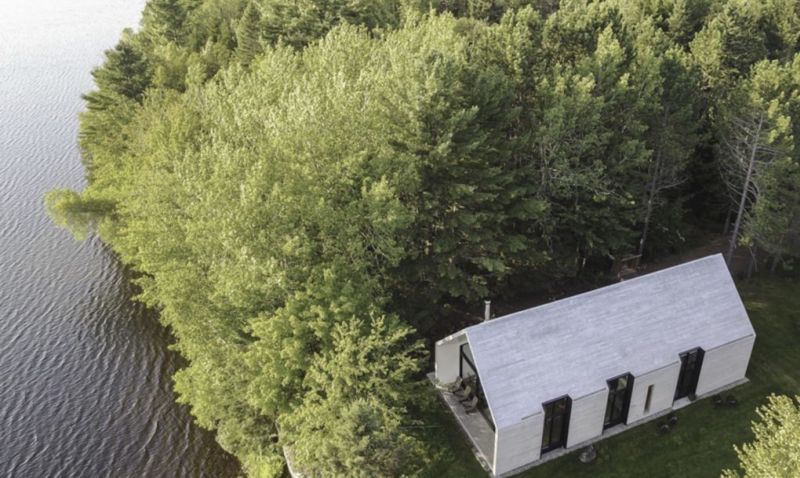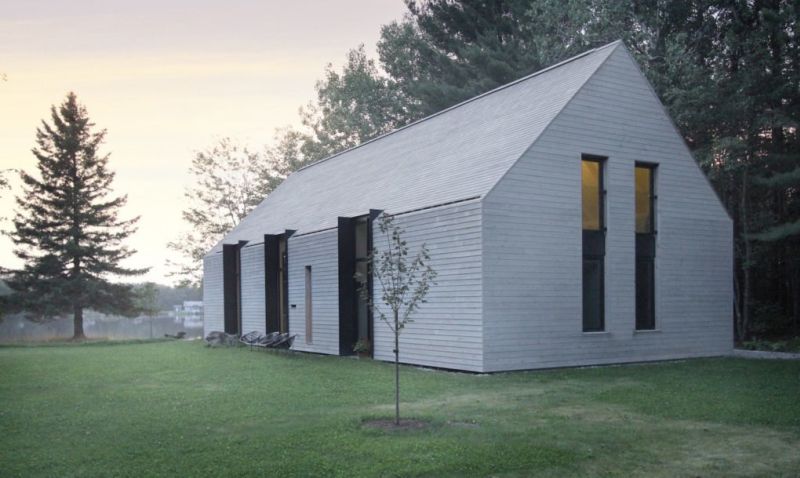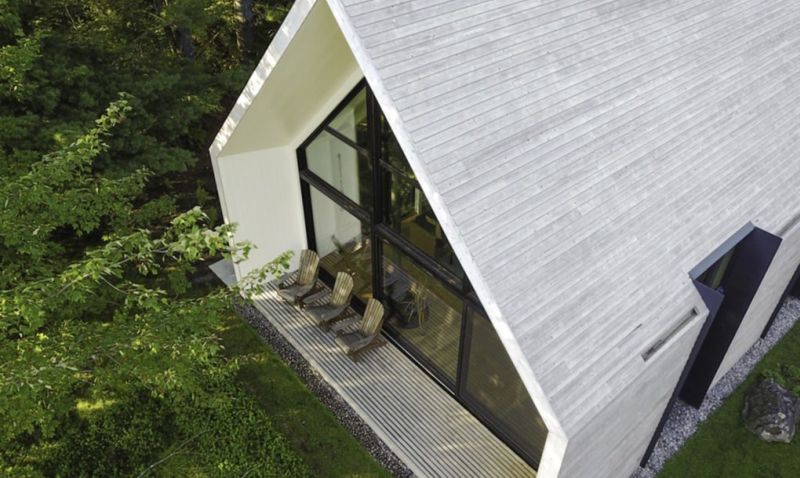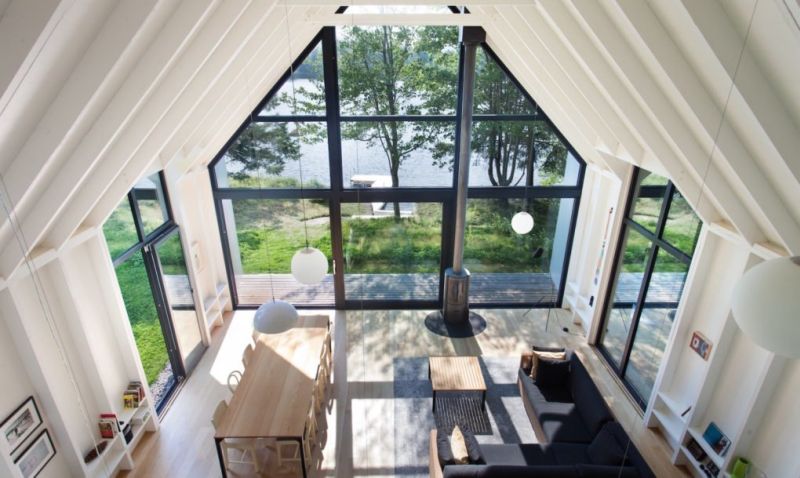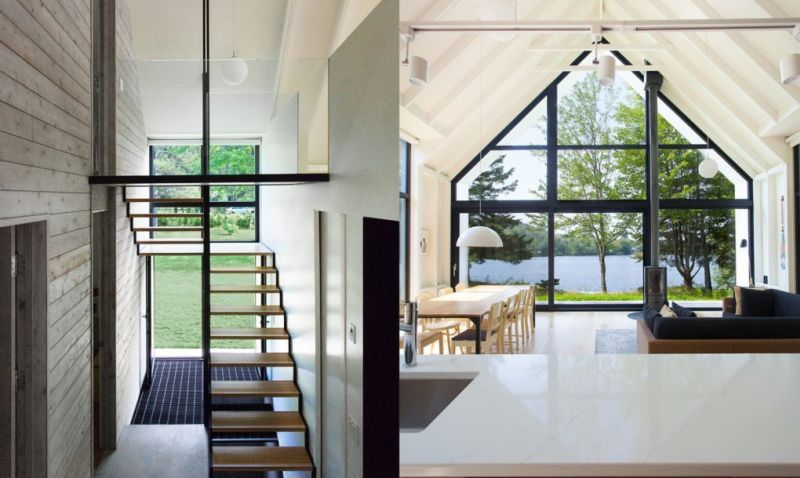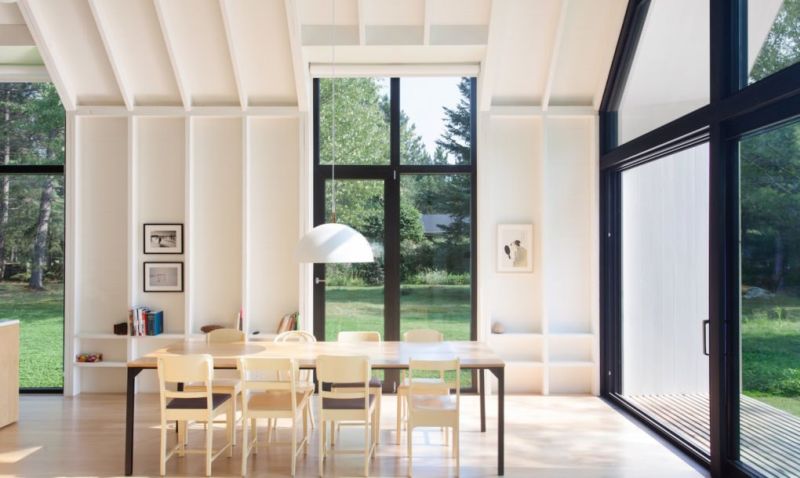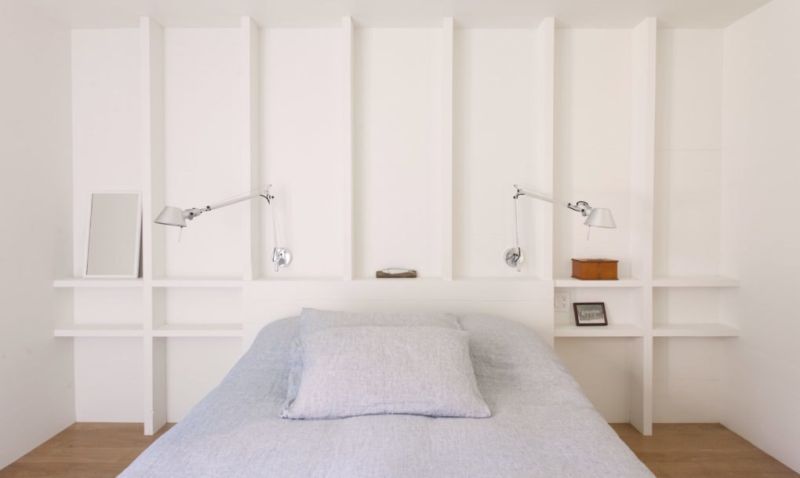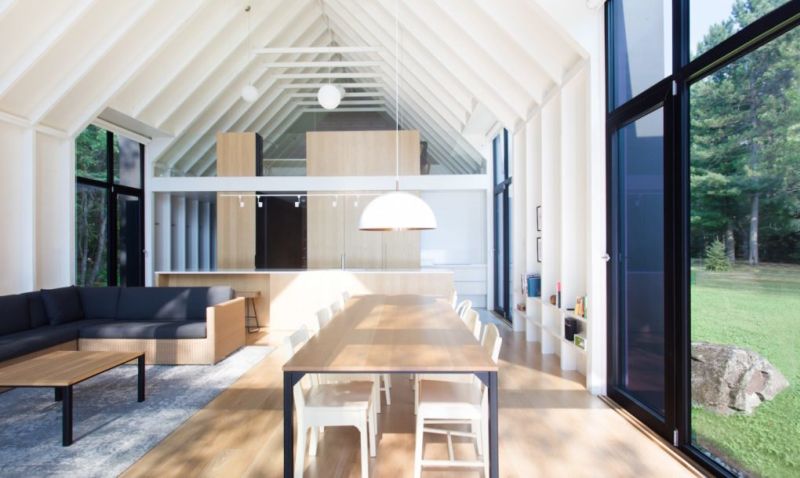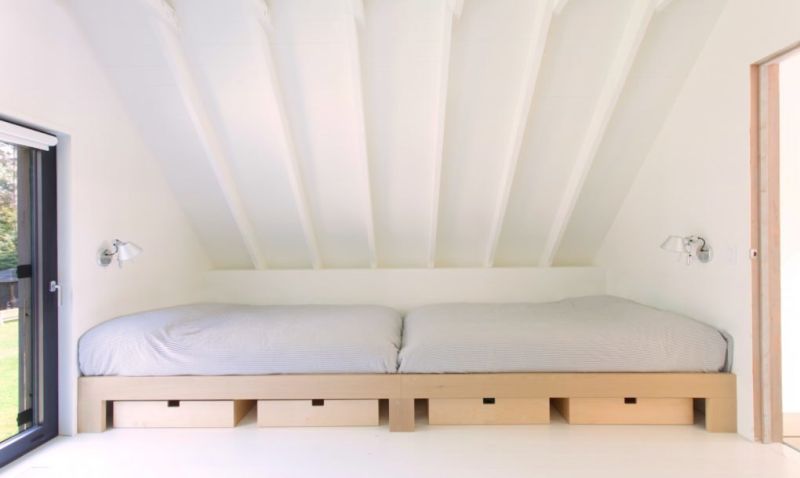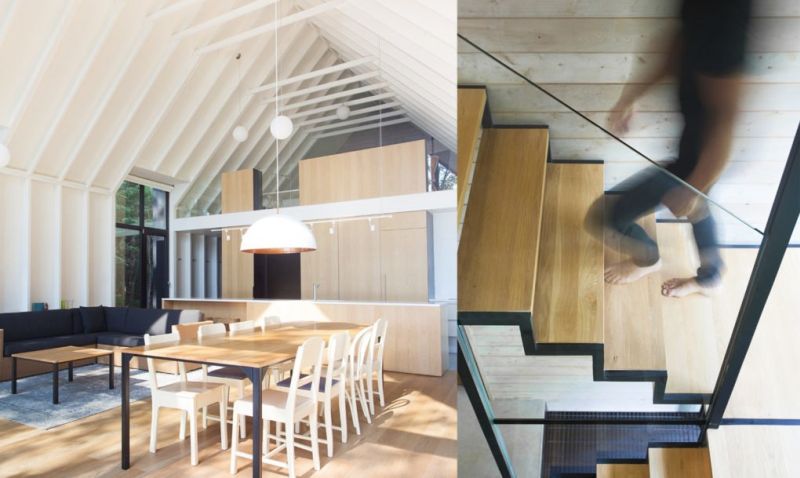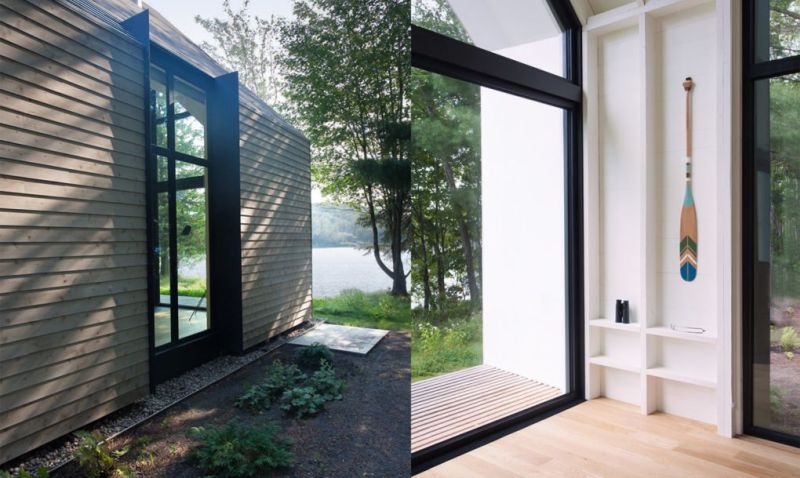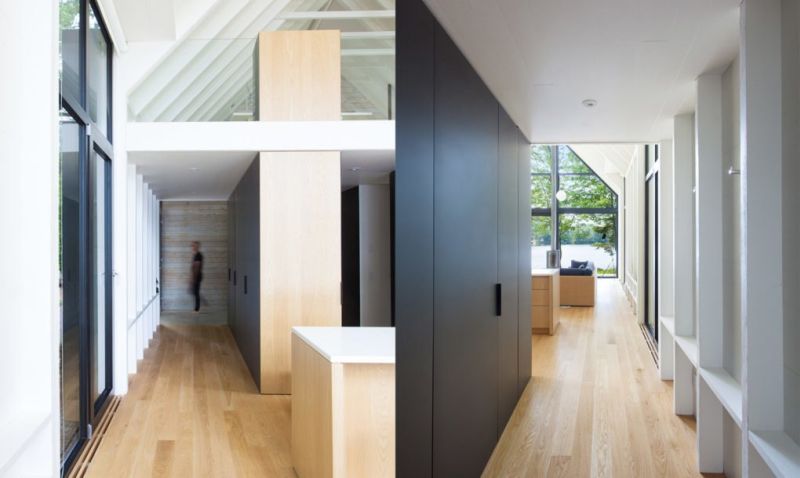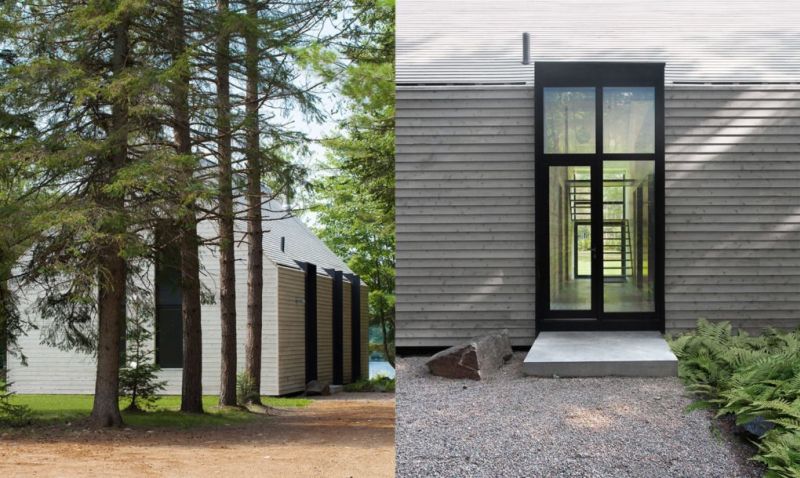 Via: Inhabitat