Martin Azua is a Barcelona-based Basque designer, who is renowned for his experimental methods in the designing process and use of handcrafted resources to preserve the cultural and technological diversity. He has produced Fire Vase – which is a clay vase with a lateral cut that can turn into a small tabletop fireplace, in collaboration with ceramic artist Marc Vidal.
Vase is available in two sizes – 30cm (D) x 45cm (H) and 40cm (D) x 60cm (H) at the cost of €260 (approx. $275); all hand-tossed and personally signed by Martin Azua.
Fireplaces are associated with warmth and homely feeling and Fire Vase being handy and easy to move can be placed anywhere, so if you are planning to have a homely and quite romantic dinner with your partner or adventure night with your kids or friends, just place it in one corner of the room and enjoy the warmth on a wintery night.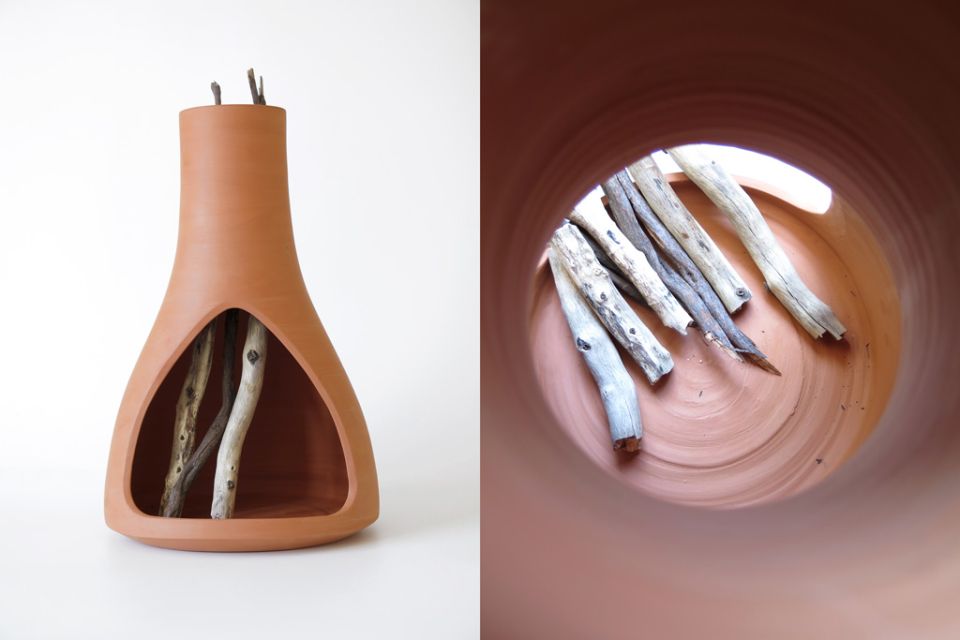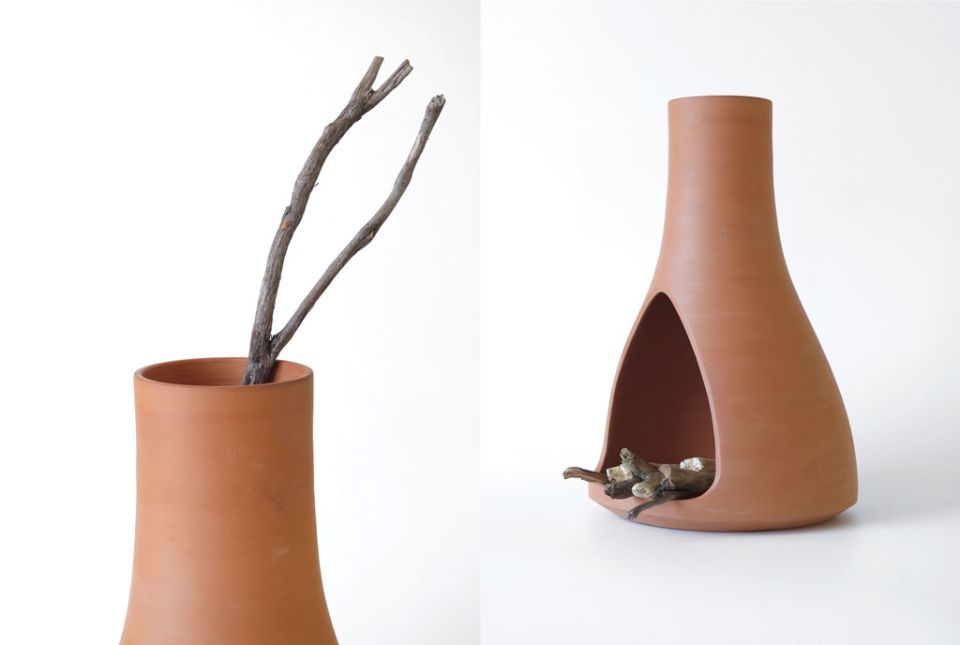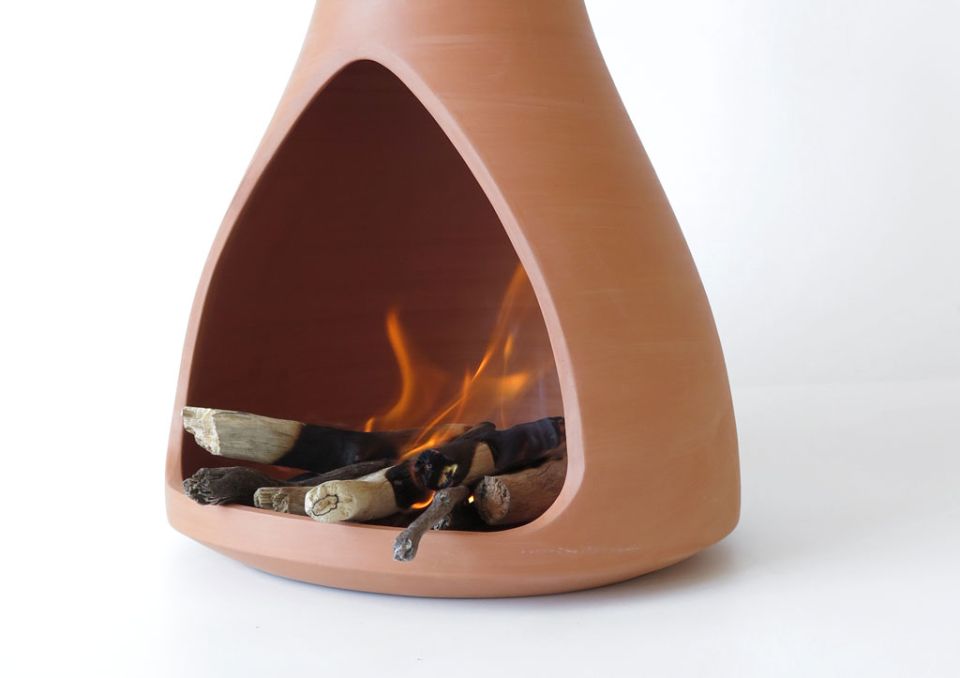 Via: Martin Azua