So far, we've seen lighting fixtures that can be controlled using your smartphone. But how about a lamp that need two smartphones to illuminate, while charging them at the same time? Mayela Mujica, a graduate student pursuing MFA at the Rhode Island School of Design, has created one such lighting fixture called Illume lamp.
This unique lamp is made from cypress, glass and nickel-plated brass and turns on only when two smartphones are placed on its wooden base, meanwhile charging both the devices wirelessly. The lamp not only provides wireless phone charging, but soft ambiance of its light encourages two people to share a moment of direct interaction once they keep their two phones for charging on its base.
While the phones are charging, soft light facilitates uninterrupted conversation between two persons to bring them closer. The lamp is a smart take on how wireless charging can be integrated into furniture. However this is not the first ever wireless unit, before this we've seen Ikea's wireless charging furniture collection. But Illume lamp's outstanding approach to bridge conversational gap between a couple or two roommates is truly exceptional.
Already excited to buy this stunning lamp? Well hold on to your horses, as unfortunately it will only remain a student project for now. But we really appreciate the idea behind this design to bring people living in same apartment closer.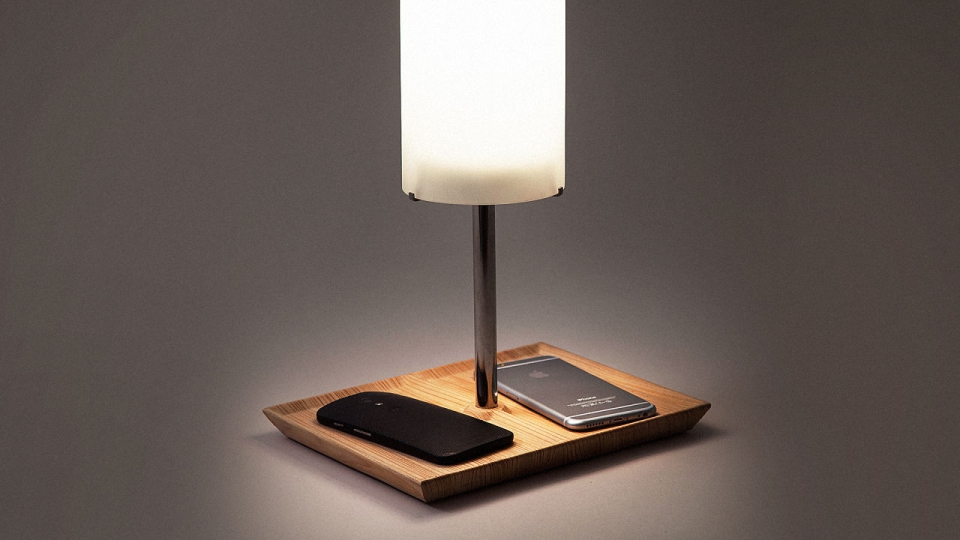 Credit: FastCoDesign