Tiny house movement has emerged as one of the biggest trends since it permits people to save on high housing costs while experiencing a downsized lifestyle. Nicolette Cascione and her boyfriend Michael are new members to join the bandwagon.
This young couple decided to go on a minimalistic living in order to afford college. The couple wanted to live the next five years in their own tiny house on wheels, minimizing their college expenditure, and have a house they could take anywhere. They have created their heaven using 28-foot long custom-built trailer from Tiny House Basics.
The couple's tiny house has a bathroom on one side, while the kitchen and loft bedroom find their way in the main living area. Its black exterior walls and gable roof provide the home a modern look. Inside, there are white wood-paneled walls and wood style flooring to make a contrast. They have included all possible accessories they'll require including a small dedicated space to work from home.
Also Read: 40+ Most Inspiring Tiny Houses on Wheels
The couple has built the tiny house not only for financial savings but also to live a simple lifestyle on their own terms. In the process becoming a great source of inspiration for students looking for affordable housing in areas with high living cost.
They have moved the house to San Francisco Bay Area where Micheal is to attend UC Berkeley to complete last 2 years of his undergrad.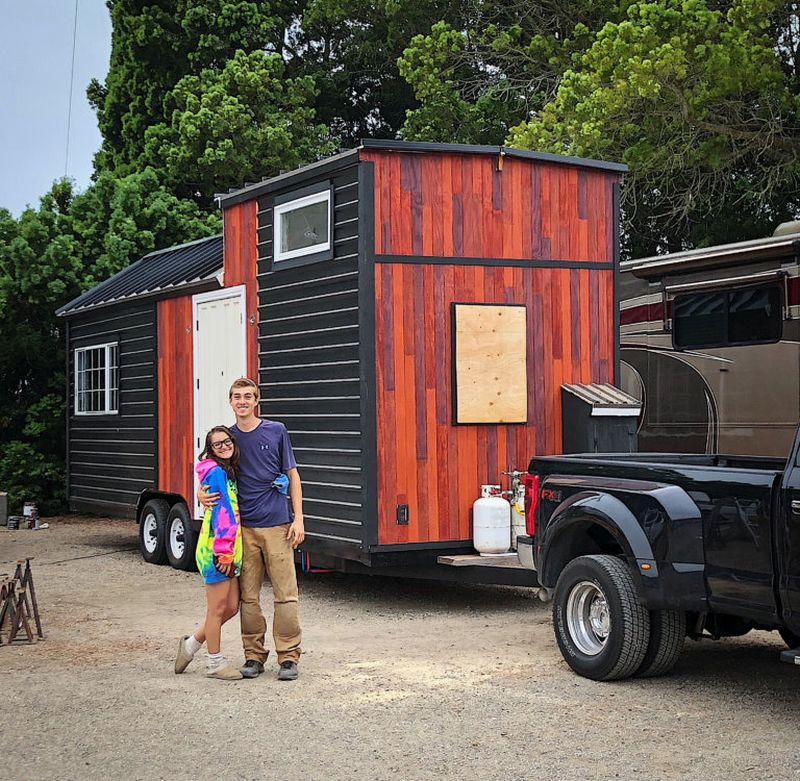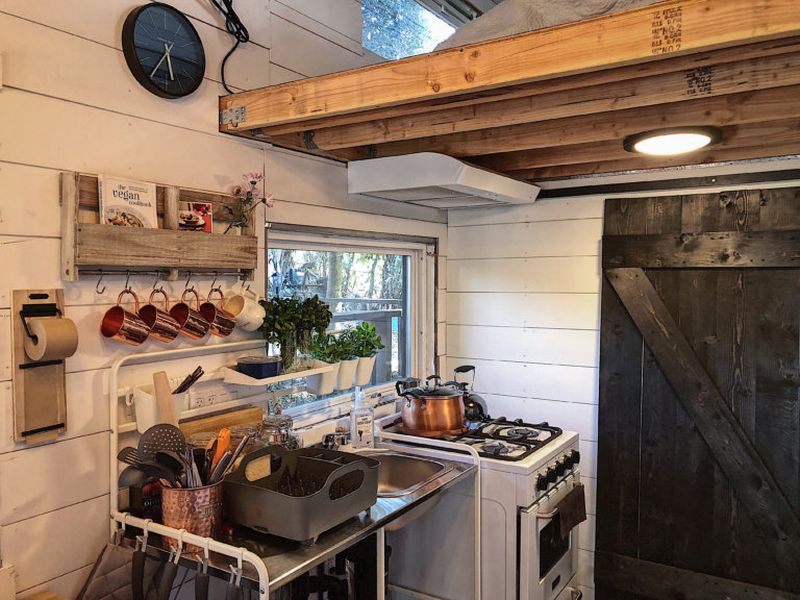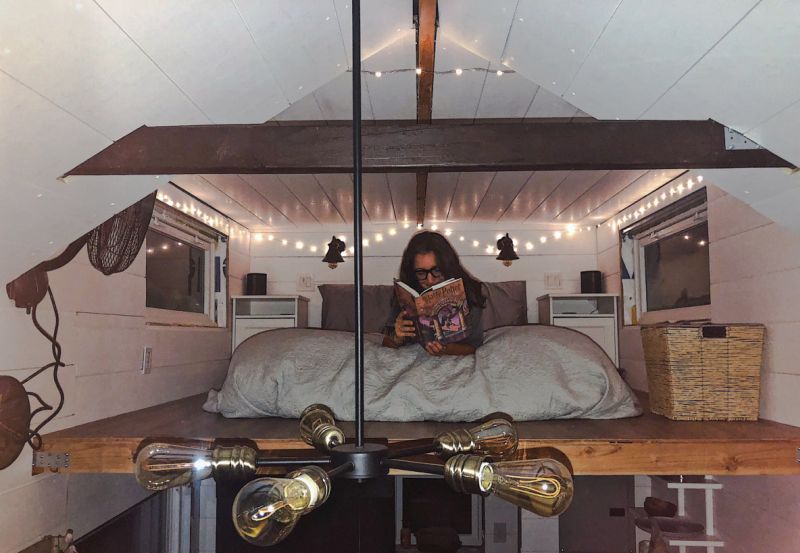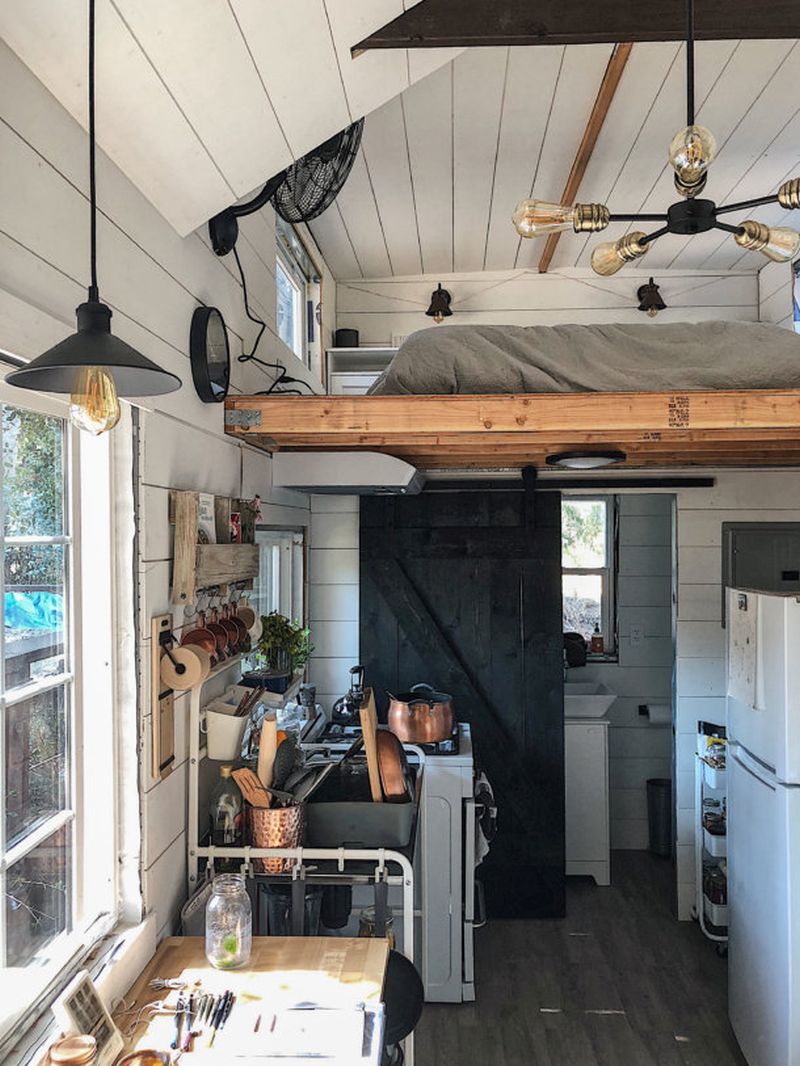 Via: Tiny House Basics