Do you love spending all day in front of a mirror and also browsing your iPhone? If yes, then this post is indeed for you. Recently, YouTuber [Dymekraf] has uploaded one video clip on his YouTube channel, demonstrating how he turned a simple full-length mirror into a huge Apple iPhone. This smart mirror could definitely be useful for people who loves to look at themselves in the mirror.
In the video, he shows the way how the gadget has been engineered and finally given form of an outstanding mirror phone or the "Apple Mirror." Using this smart touchscreen mirror, he can use all the installed apps, while looking at his own reflection. Not only that, but he can also chat on his messenger apps, as well as go through various online websites, just like a regular smartphone.
The fully-functional smart touchscreen mirror is based on Apple iOS 10 and functions similar to an iPhone. It displays the time and date in the upper right-hand corner and weather in the top left. Plus, the installed apps can be moved anywhere on the mirror's screen.
When the YouTuber streamed an episode of Netflix's "House of Cards" on his giant mirror iPhone, it looked transparent that the user could still see his reflection while watching the episode. Another thing that he mentioned about this huge prototype is that it goes inactive after 45 seconds but instantly "wakes up" when he taps the home screen.
We've seen many smart mirrors before, but this new touchscreen mirror could actually give competition to iPhones. Well, who actually needs an iPhone if they've got such gigantic Apple Mirror in their home?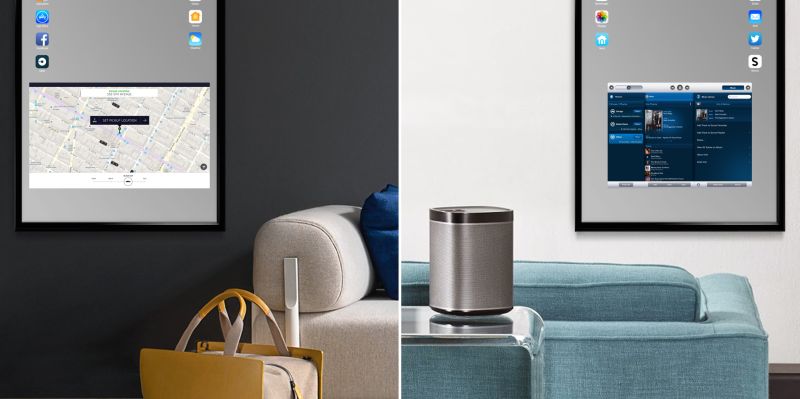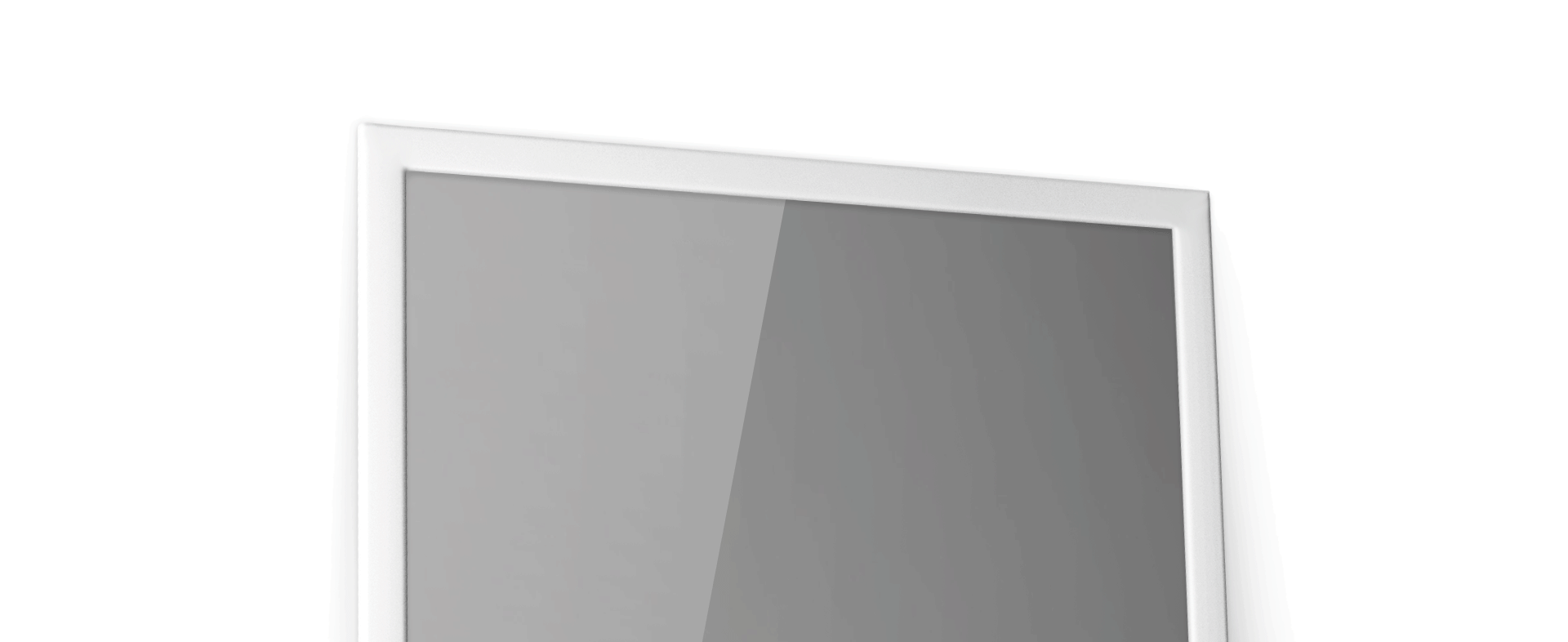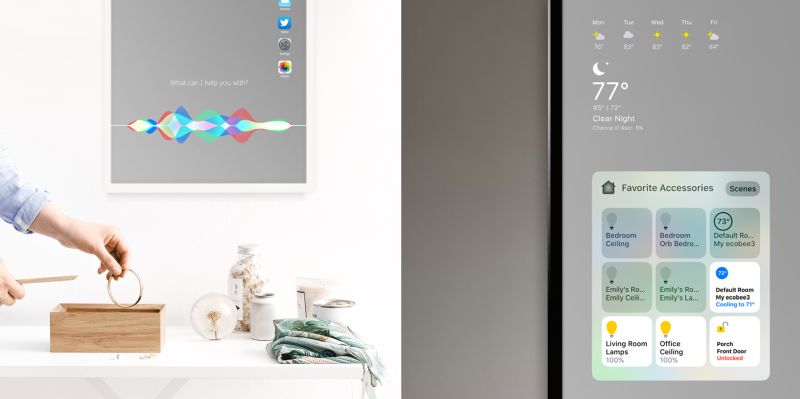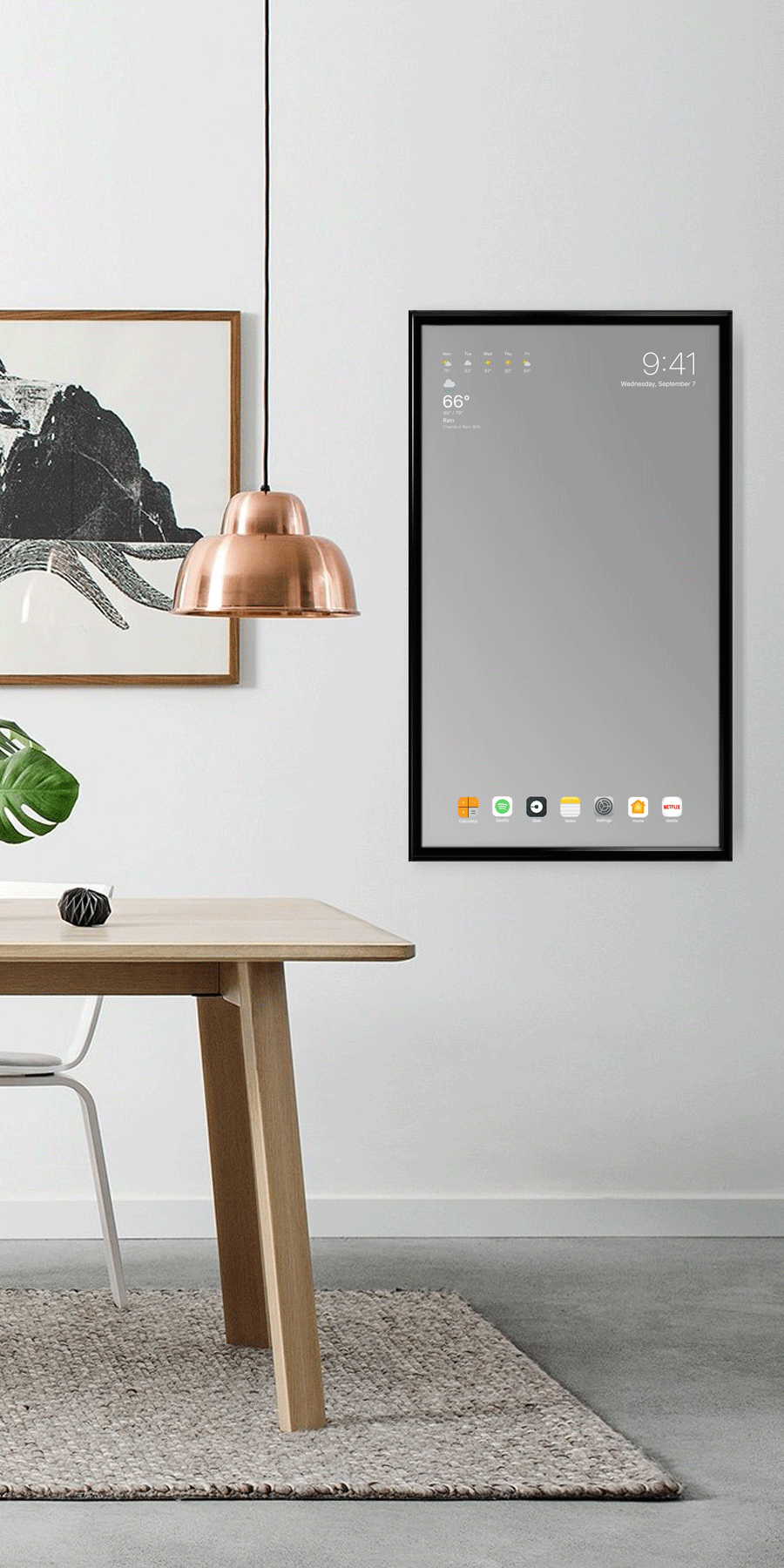 Via: Time