This latest art-piece from the creative design duo YOY will leave you wondering – is it a wall artwork, a portrait of a lantern, or a lantern itself? Well, you'll be surprised to know that its all of the above. Designed by Naoki Ono and Yuki Yamamoto, the light-emitting wall art was on display at Milan Design Week this year.
Blurring the line between deceptive artwork and illumination, this offbeat design, dubbed YOY 'Depth,' looks like a simple two-dimensional image of a vintage oil lantern. However the design comes into play when the image of lantern actually lights up, adding exquisite touch of illumination to the wall art, as well as its surrounding atmosphere.
There is no magic behind this wall artwork that doubles as a real lantern. It basically houses a LED illumination system within the art printed on a canvas, which allows the light to shine through it and spread beautifully into a room. As soon as the central lantern lights up, it creates realistic effect that further adds more depth to the minimalist portrait.
Besides this mind-bending luminous work of art, YOY also showcased its another wonderful work called Cutout chair at the Milan Design Week. This is an illusionary chair that appears as if it had been cut out from a single sheet of steel. From a distance, it seems like a wall painting but on closer look you'll realize that it's a fully-functional chair. You can find out more about both YOY 'Depth' lantern and 'Cutout' chair from the designers' official website.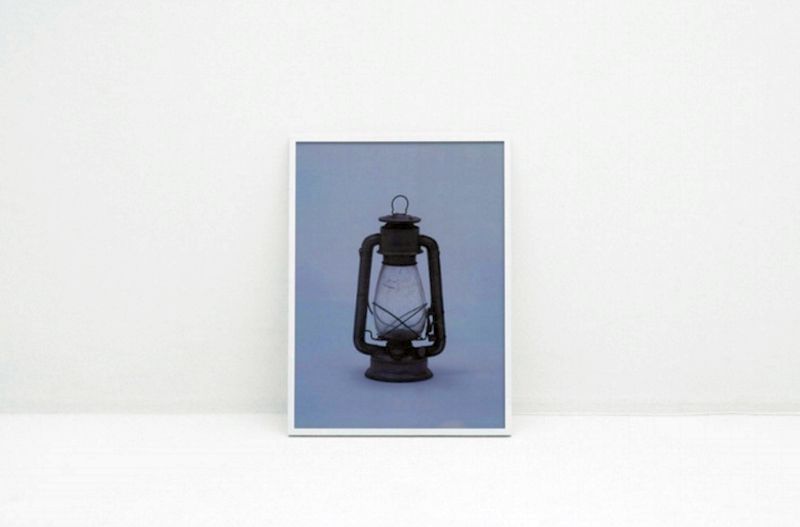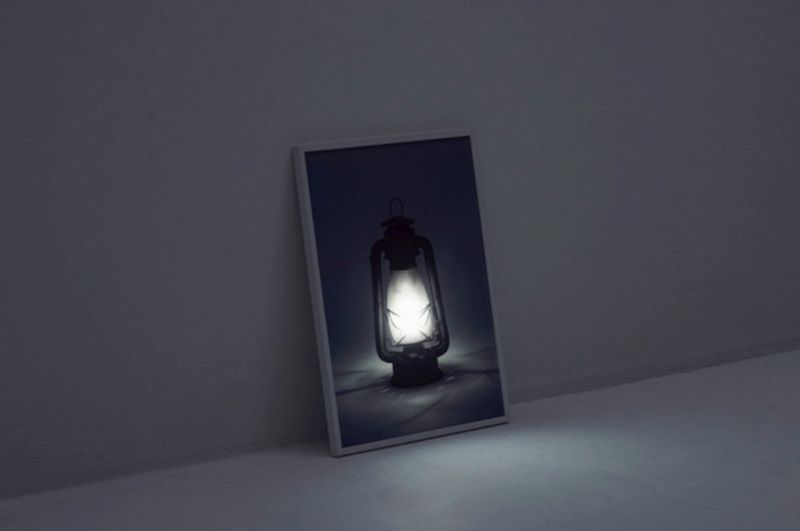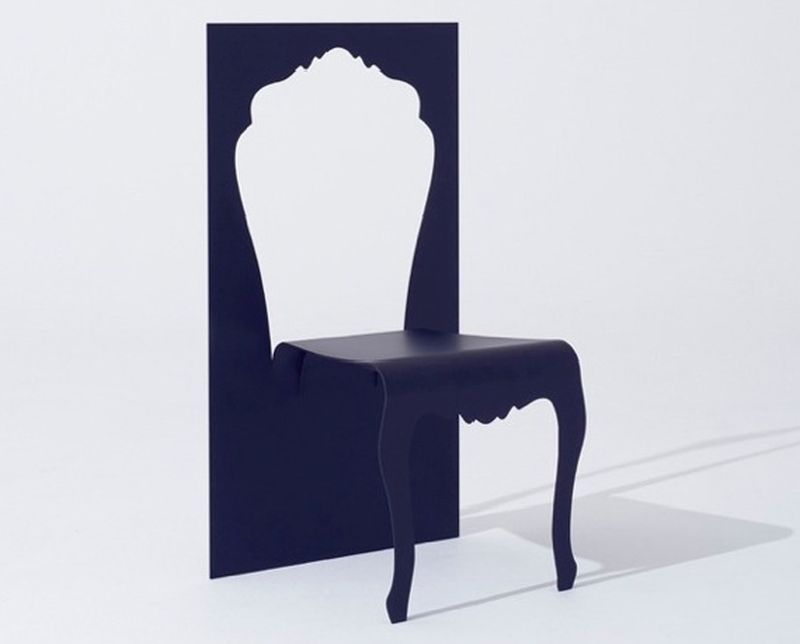 Via: Spoon-Tamago