Yoga enthusiasts love to practice it regularly, but probably no one likes to bend down and fuss with an uncooperative mat. The problem with traditional yoga mats is that these are not easy to deal with and don't have a firm grip even if folded tightly.
Not any more, as the YoYo Mat is designed to solve the problem. Invented by yoga enthusiast Aaron Thornton, his cofounder Dino May, and their friend and creative director Yu Tsai, this mat is the world's first self-rolling mat. It is embedded with '90s slap bracelet technology, which makes rolling up of mat quiet an easy task for you.
Using this mat is no rocket science, all you need to do is simply toss it outwards with the top facing up. Now click to lock it in flat position, once the mat is locked it will stay rigid without curling up. Measuring 72-inches long and 28-inches wide, the mat provides plenty of space for you to exercise. When you're done working out, just flip the mat over and it will self roll. Yes, it's that simple.
Furthermore, the entire mat is made up entirely out of non-slippery material. This means yogis can practice any pose without any fear of falling or injuring themselves. A closed cell construction technology is used to seal the mat and protect it from bacteria, moisture and odor. Moreover, eco-alternative material TPE makes it biodegradable.
Hence, it is an eco-friendly mat that makes life of all yogis simpler and easier with its user-friendly technique. For now the project is raising funds on Kickstarter for an initial amount of about $50,000 with 37 more days left for the campaign. You can preorder one for $79 to reserve one for yourself and its shipping is expected to begin sometime in November.
For now, check out the video given below to find out more about this self-rolling yoga mat.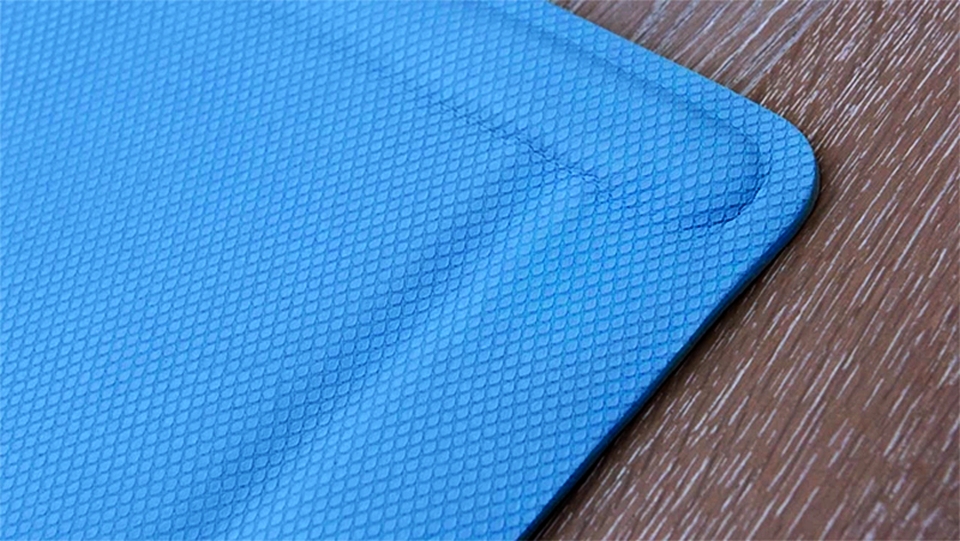 Via: Kickstarter