Inspired by classic blue and white porcelain creations, Taiwanese designer Yuting Chang has created a contemporary ceramic tableware collection. The design has a big difference as the tableware features simple lined blue patterns embedded internally, instead of being glazed on the outer surface. It is achieved through a multilayered slip casting technique.
The collection comprises mug, bowl, espresso cup and saucers. All the pieces are made by combining plywood and porcelain. There are multiple layers of blue visible on the rims of each piece, just like the layered structure of plywood.
The main body of each tableware is cast in a mould as single piece and the handles are cut from slip-cast slabs. These parts are then assembled together by hand, unlike most porcelain tableware are produced.
Also Read: Ace Indian Fashion Designer Sabyasachi Designs Bespoke Tableware
The designer calls it Plycelain tableware collection because of the internal appearance like a plywood piece.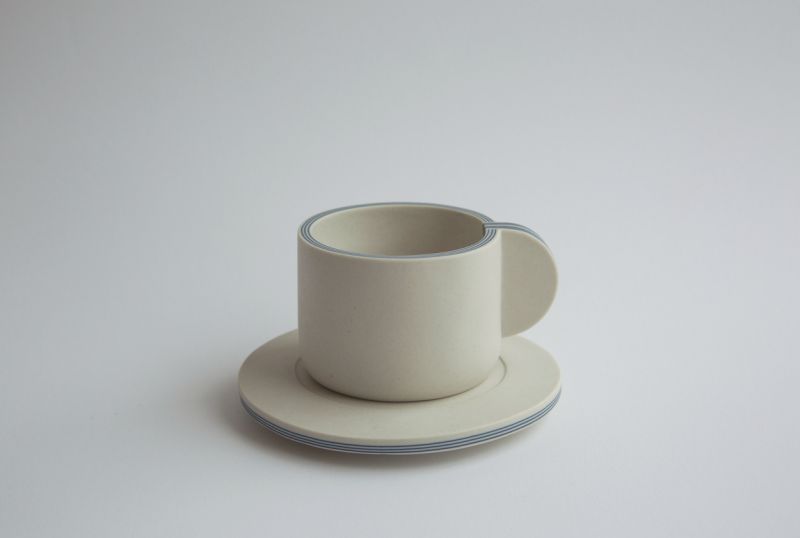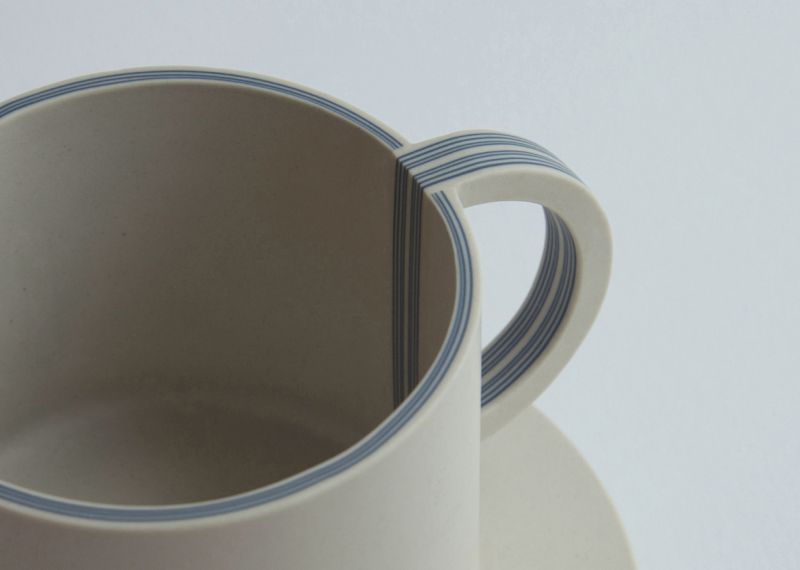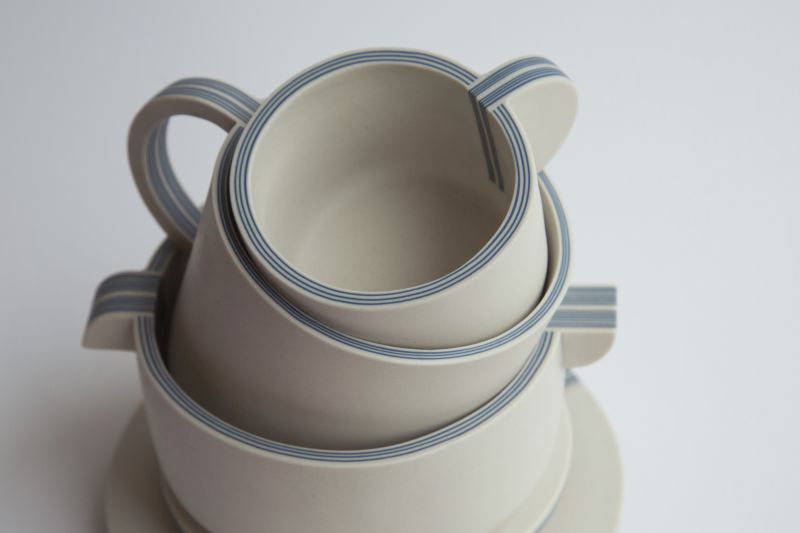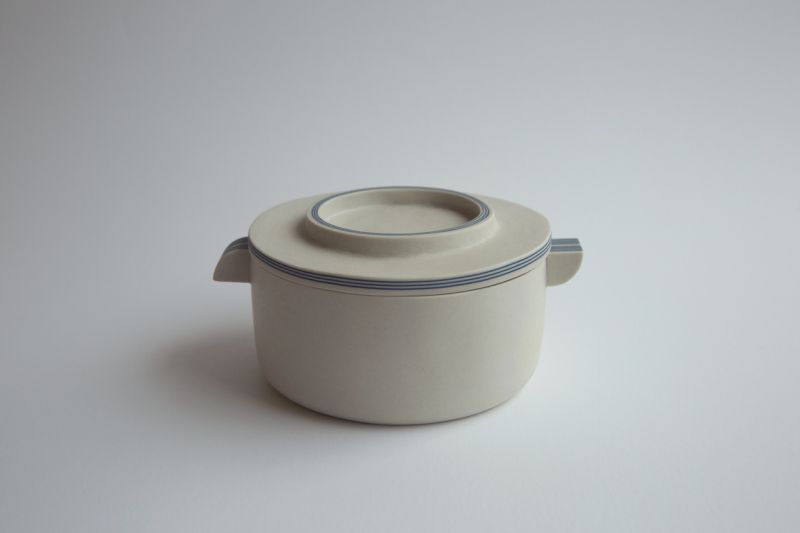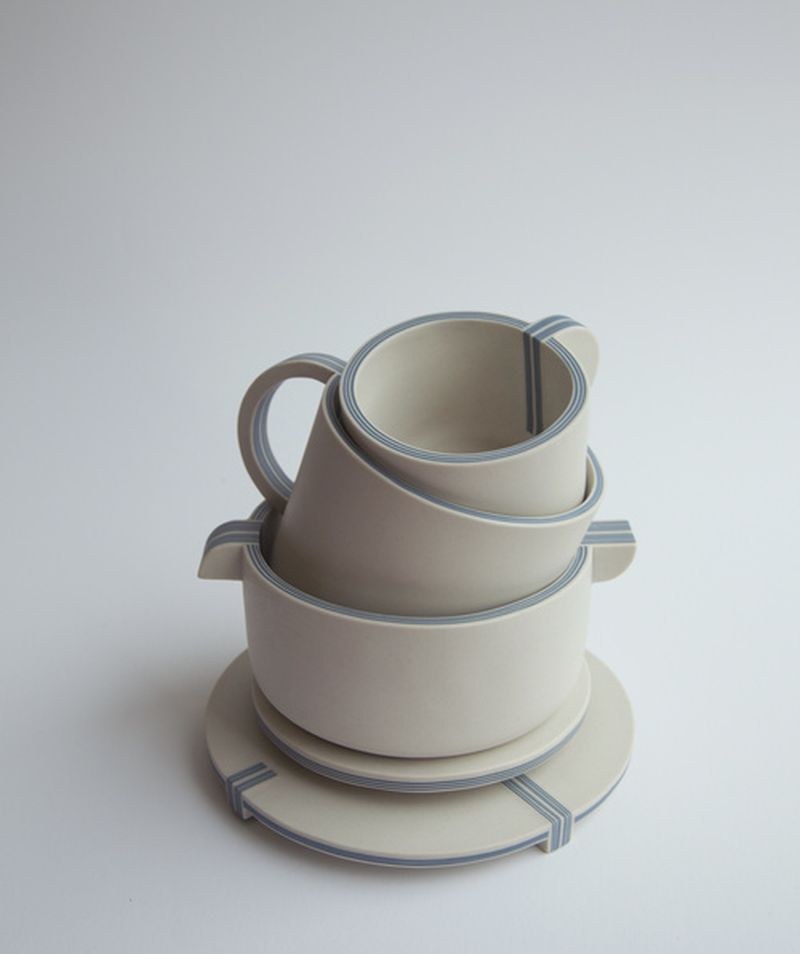 Via: Dezeen/ThisIsColossal