Zac Brown, a former camp counselor and Grammy award winning singer, has started his much-awaited project Camp Southern Ground at Fayetteville, Georgia, which provides unlimited opportunities for kids to enjoy and learn all aspects of life. This camp especially focuses on children with autism and facing social or emotional challenges. Recently, he took help of Pete Nelson, host of Treehouse Masters, to build this extraordinary treehouse at his campsite. This state-of-the-art architecture is a blend of spaceship-like design with legs of crabs to create a favorable space for kids.
The Space Crab treehouse has 744 square feet interior area and 331 square feet deck to offer a spacious place for conducting casual meetings or act as a recreational section for kids. Moreover, the 709 square foot ramp surrounded with trees leads you to the inside space. With an open floor plan, this treehouse has a retractable ceiling-mounted table and built-in benches for providing perfect space for a meeting. Pete has thoughtfully designed this treehouse, as he has kept the tree intact by reserving enough space for it to come out of the structure.
There is shelving space for storing your stuff and sofas are also included to add comfort inside. Sliding glass doors and big sloped windows let in natural light to brighten the room throughout the day. The entire space is equipped with modern features including the ceiling-mounted TV and a mini fridge. The treehouse structure along with its ramp is built to withstand up to 100 pounds per square feet of weight.
Preview of Treehouse Masters for Zac Brown's Treehouse

Pete has beautifully crafted this spaceship treehouse just like the
Tree Hotel
in Sweden. The long dark legs lend it a crab-like appearance. However, the Camp Southern Ground is in its development stage, this Space Crab treehouse will be the first structure to be completed in the project.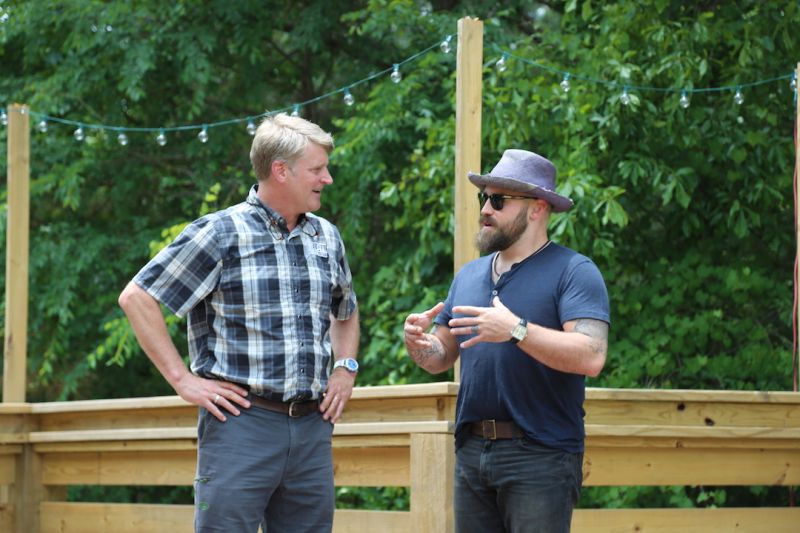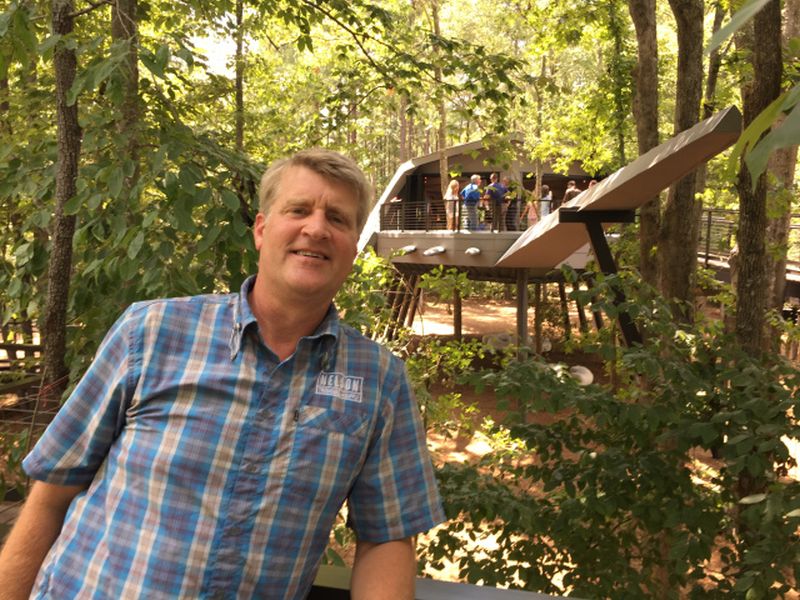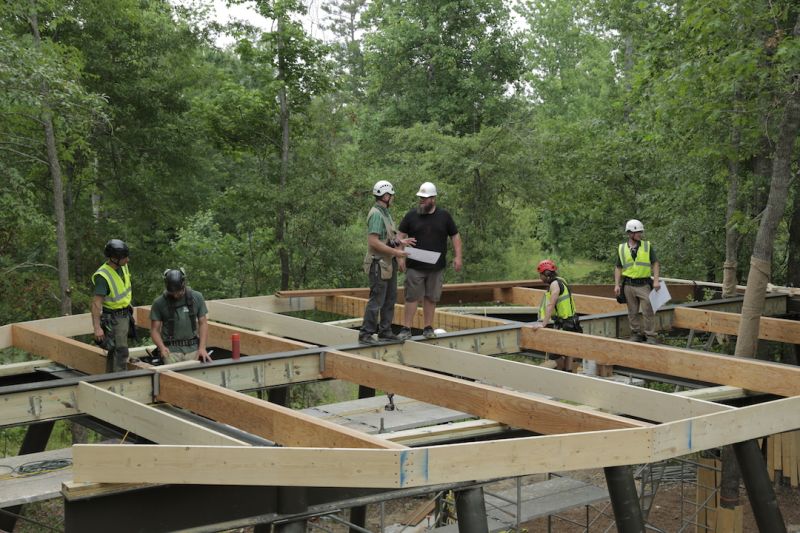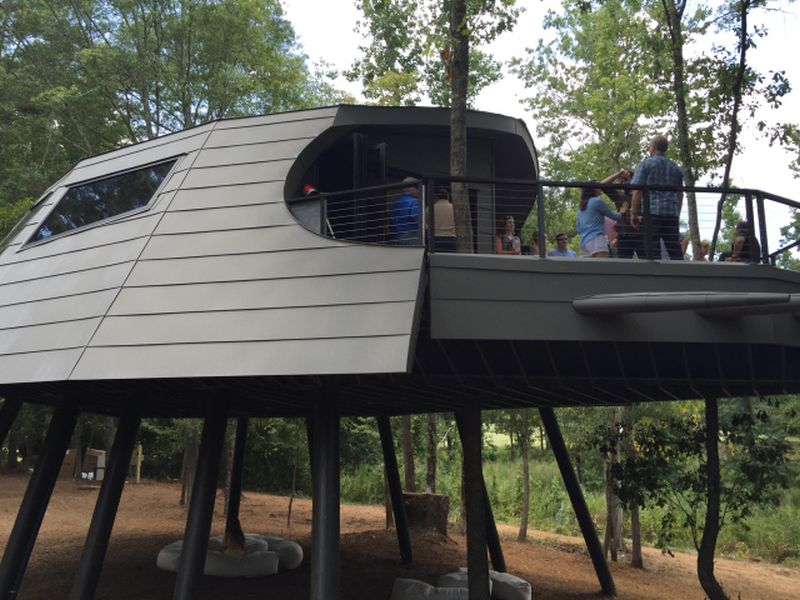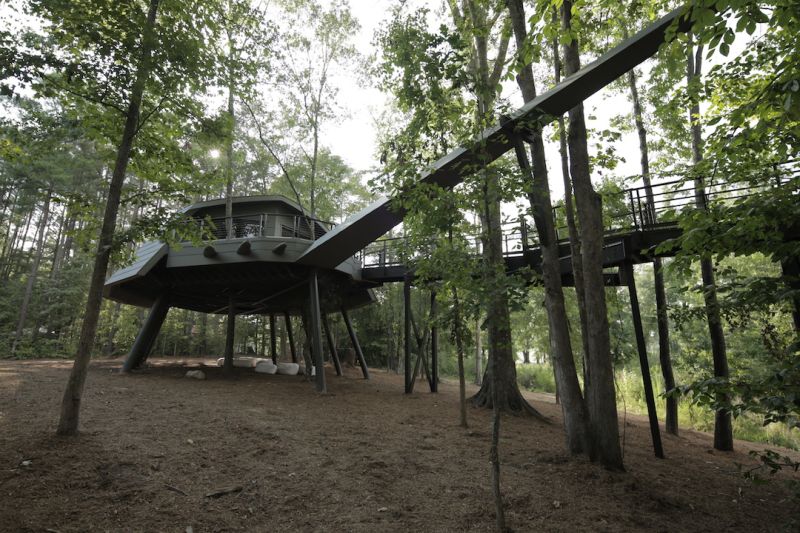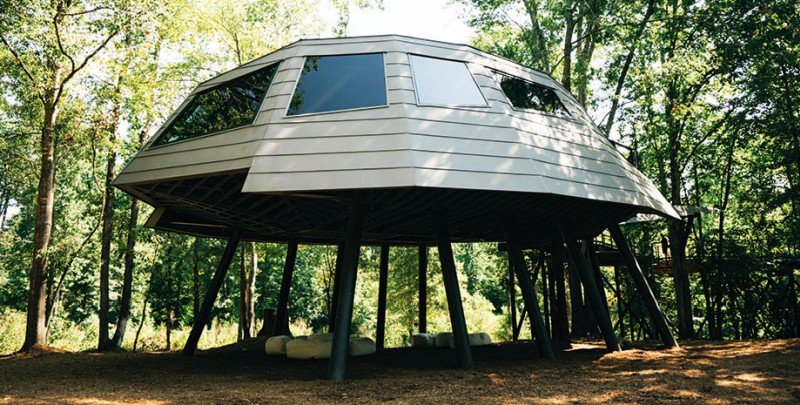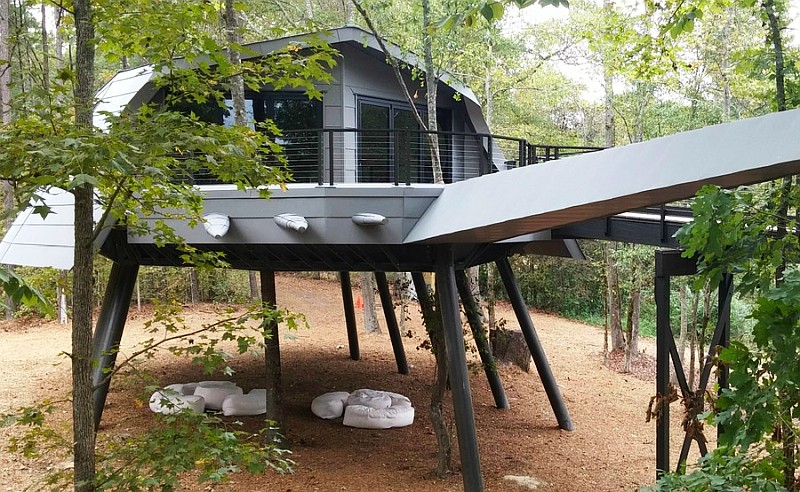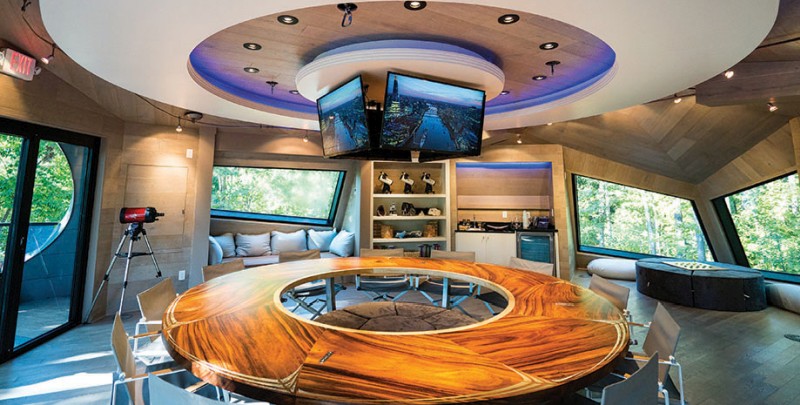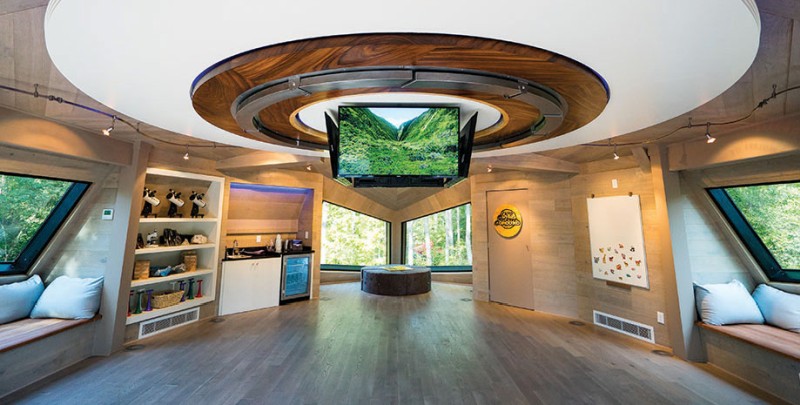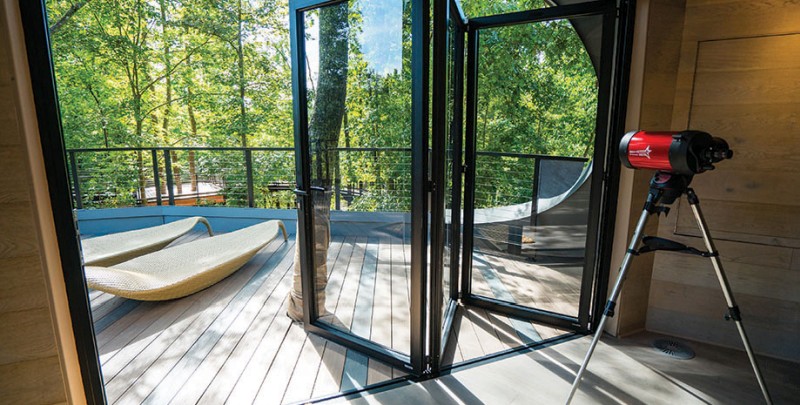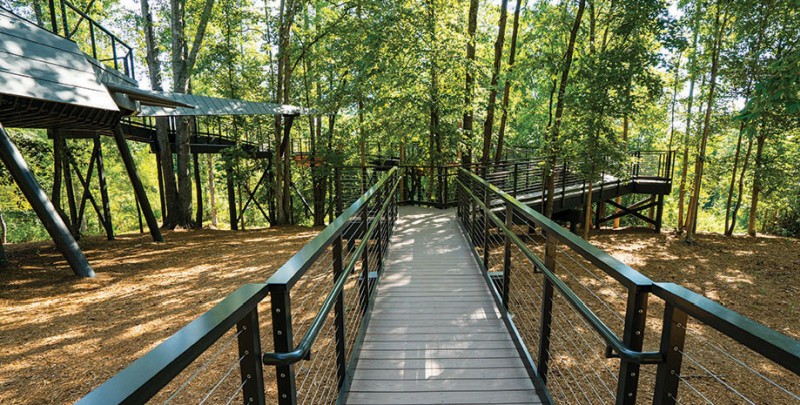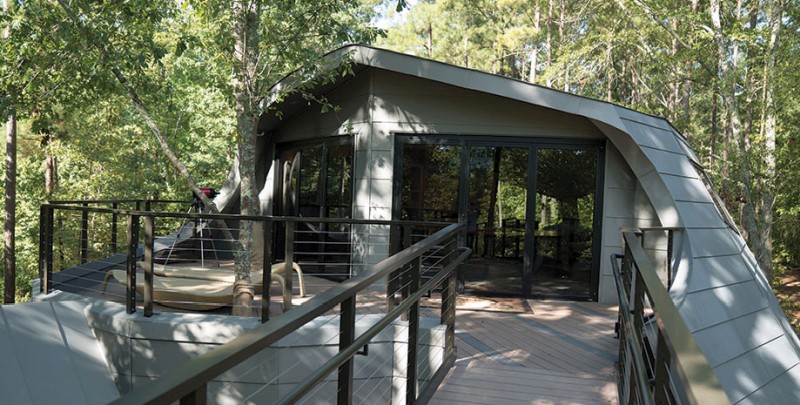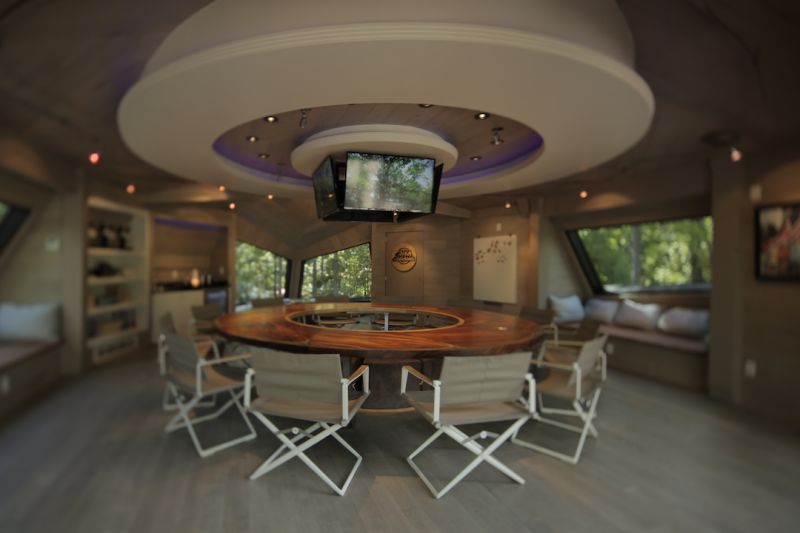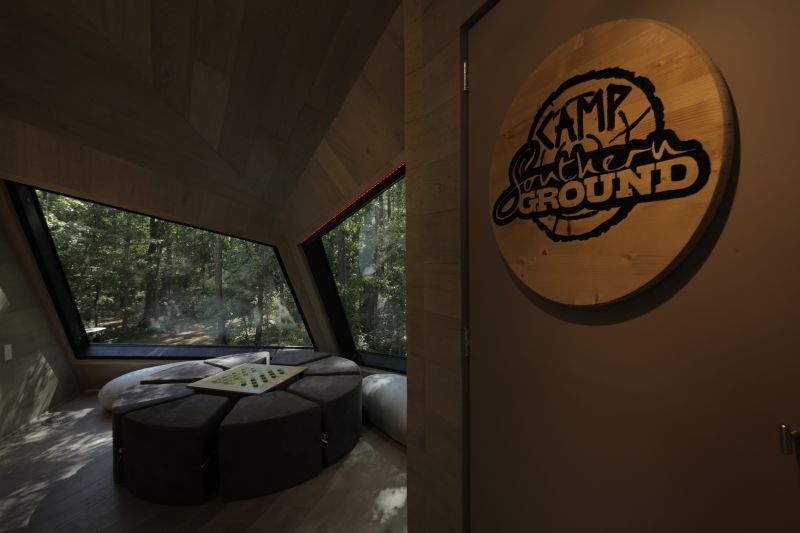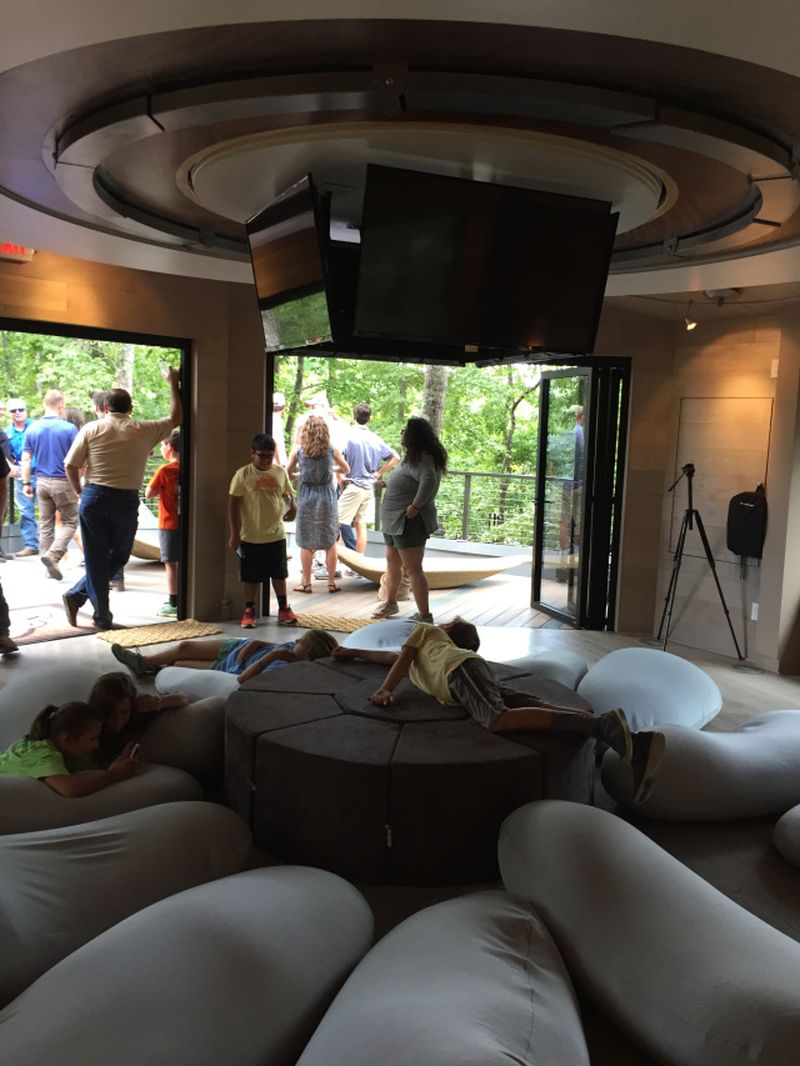 Via: RadioTvTalk