The British architecture and design firm Zaha Hadid Architects has partnered up with the London-based engineering firm AKT-II and the University of Westminster to recreate a replica of Hans J. Wegner's iconic CH07 shell chair. Dubbed Lapella lounge chair, it is made from marble and carbon fiber. It features wing-like seat and back complemented by three tapering legs made from palissandro stone and carbon fiber composites.
The team used proportions and scale of the original design as base to create a thin and light stone chair. To add strength to the chair, they reinforced it with a layer of carbon fiber. Thickness of the layer varies as per capacity of different parts of the chair to take on tension and compression.
The three-legged design stands well on floor and doesn't easily topple over thanks to Zaha Hadid Architects' expertise in architecture and design.
Edoardo Tibuzzi, the structural engineer at AKT-II, said;
What we tried to combine materials to allow the stone to perform in compression and the carbon fibre to take the tension forces – this combination of two materials allowed us to achieve a very thin kind of profile for the stone, to really carve out a lot of the material.
Marble is CNC-milled and carbon fiber is layered using a vacuum in a patented structural process. The chair is polished and cleaned thoroughly for a sophisticating look.
Zaha Hadid Architects said;
The patented process of manufacture harnesses the compressive properties of stone and the tensile properties of carbon fiber to achieve unparalleled thinness, lightness, and structural performance.
The Lapella lounge chair was conceived for Stereotomy 2.0 and Digital Construction Tools event organized by NYIT School of Architecture and Design in New York, between 16 April and 29 April 2018.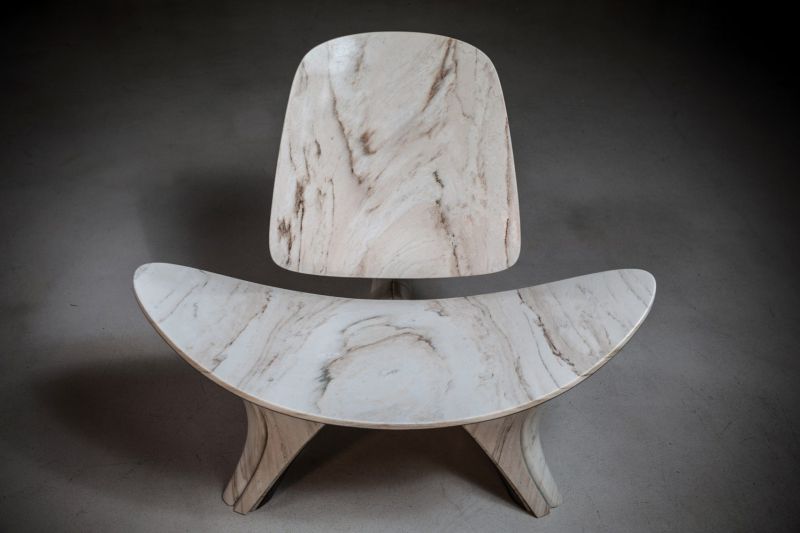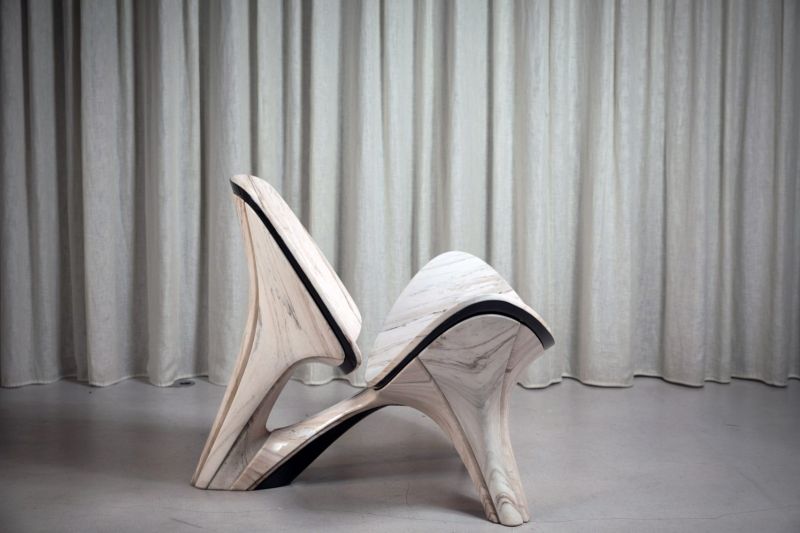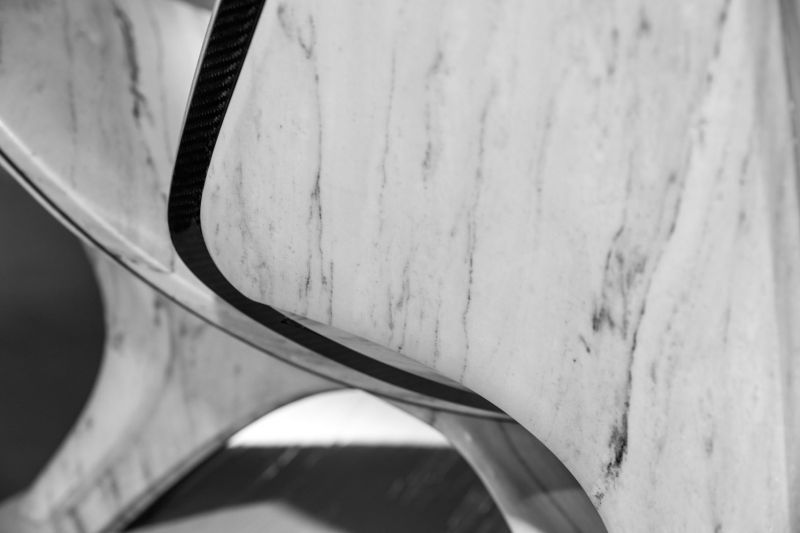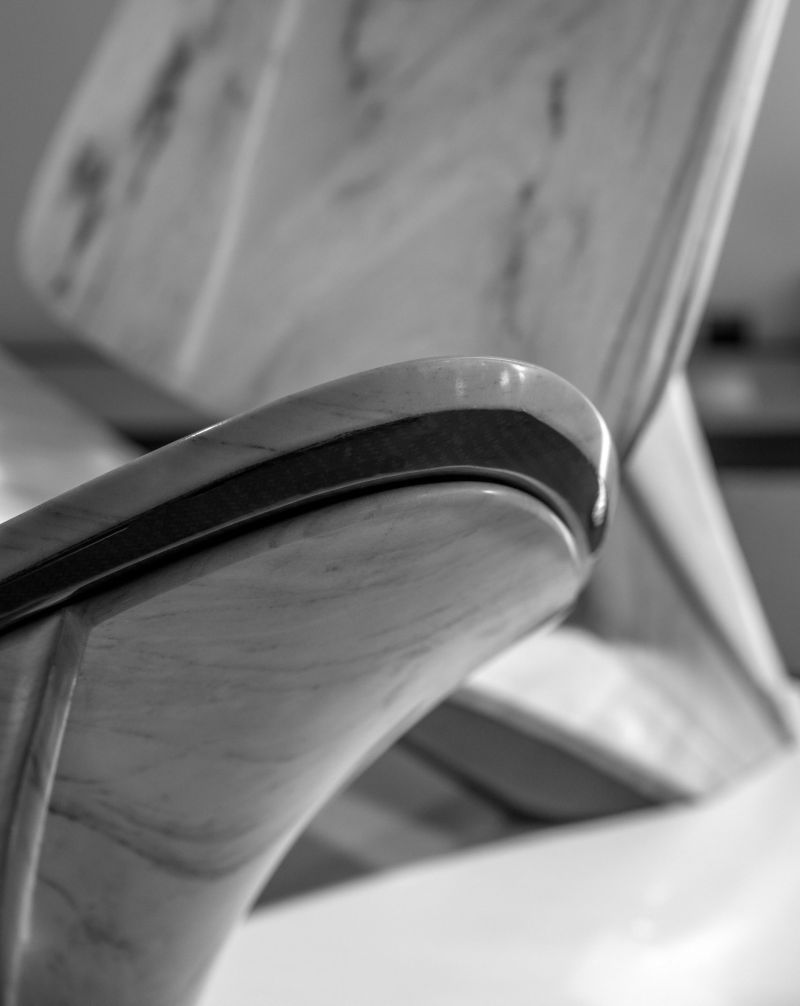 Via: Dezeen