The world-renowned architect Zaha Hadid's last furniture collection (before passing away earlier this year at the age of 65) has been showcased at London's David Gill Gallery. Hadid created this exclusive furniture lineup for her long-term gallerist and close friend David Gill.
Titled as UltraStellar, the final furniture series is designed to recreate mid-century designs in a contemporary way. The furniture collection consists of a few outstanding items from previous collections and some outstanding never-before-seen works. Three items are from the "Liquid Glacial" collection, which was shown at the gallery four years ago. It features hand-polished acrylic consoles and sterling silver rippled bowls.
However, for the newer pieces, Hadid has combined her familiar milled-acrylic style with softer mediums including walnut and leather, following her signature curves. She selected walnut for its color and further carved it into her signature furniture design with fluid and sinuous lines for sturdy but lightweight appearance.
The new furniture pieces include love seats, coffee table, dining table and dining chairs. The coffee table is made up of four parts, wrapping a large hole at the center. Each part also features a deep ripple in the middle, giving the curvy appearance to the furniture piece.
Another wonderful work of art is the dining table. It is also the largest piece in the collection. This extravagant furniture unit has two irregularly shaped, thick legs, which support the oval-shaped tabletop. The tabletop boasts a lens-shaped glass eye at the center.
Furthermore, the dining chairs feature arched armrests and tapered legs, whereas the seating area has leather detailing that extending to the bottom of the chair legs. The attractive love seats are connected by twisted armrests, allowing groups of people to gather together and immerse into the comfort.
Lastly, another beautiful part of the collection is the Lisse Chandelier, which was first shown as a prototype at 2014's London Design Festival. It has attractive metal and crystal wings along with overhanging clusters of LED lights.
You can catch all these eye-catching furniture pieces from the Hadid's last furniture collection at the UltraStellar exhibition in London from October 3rd through October 29th.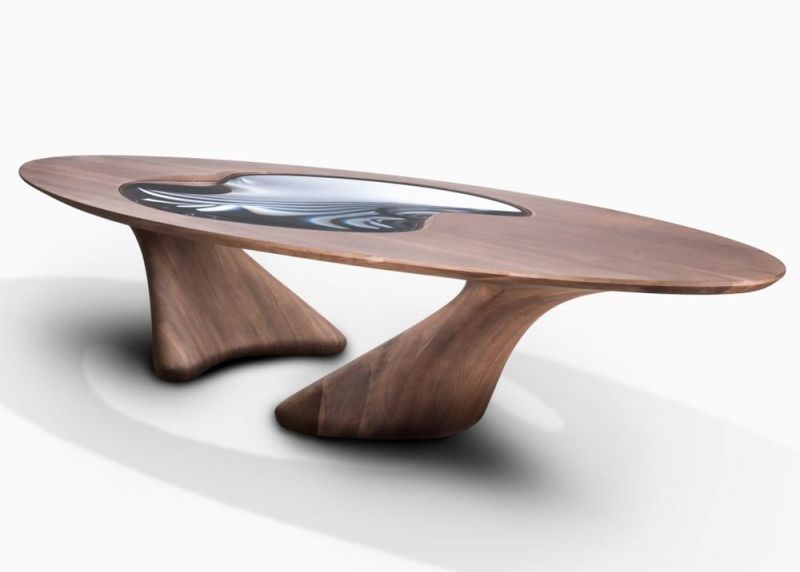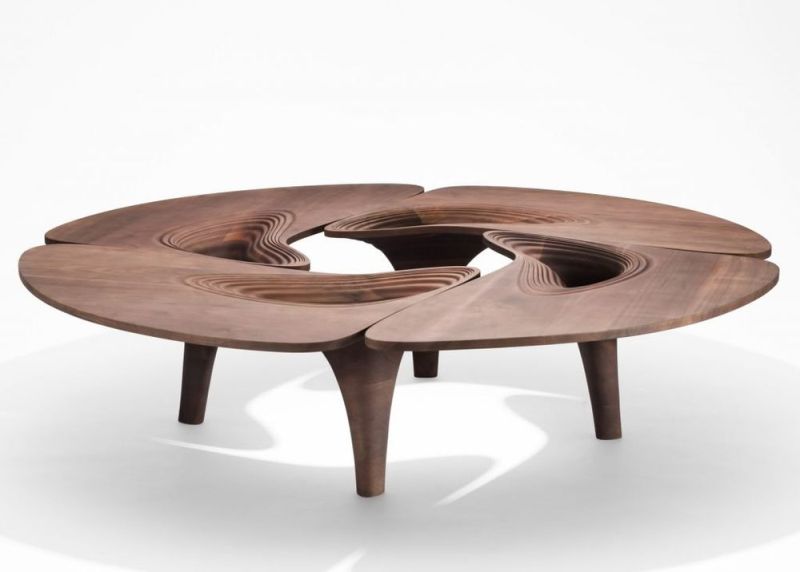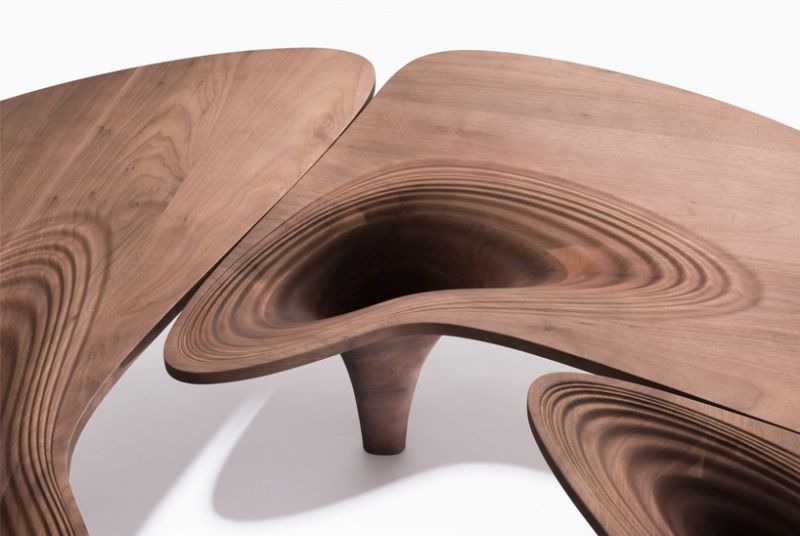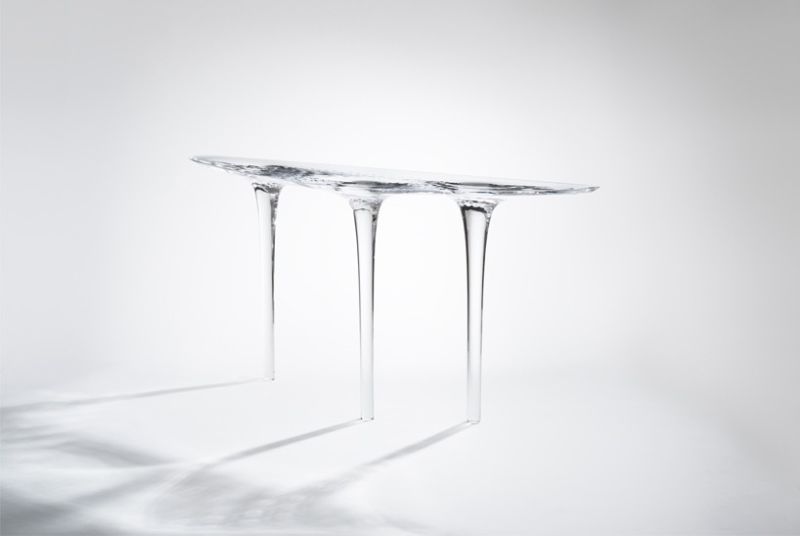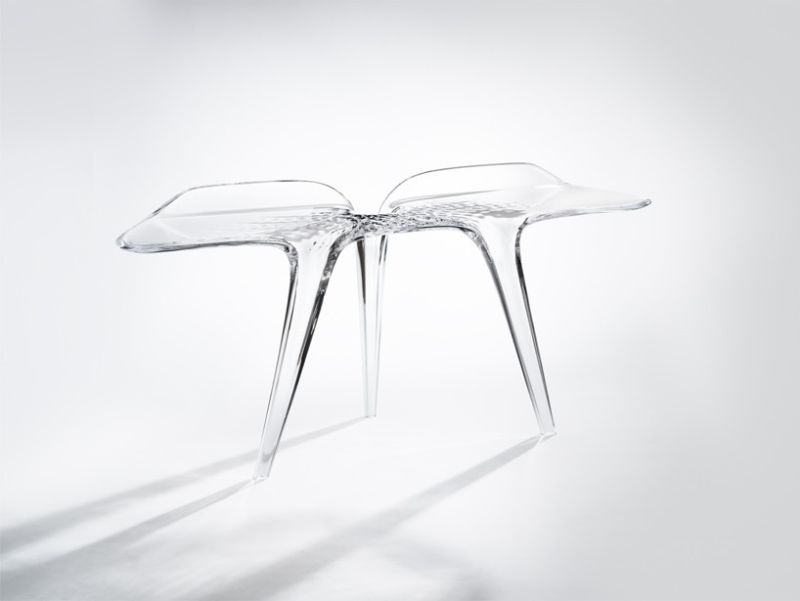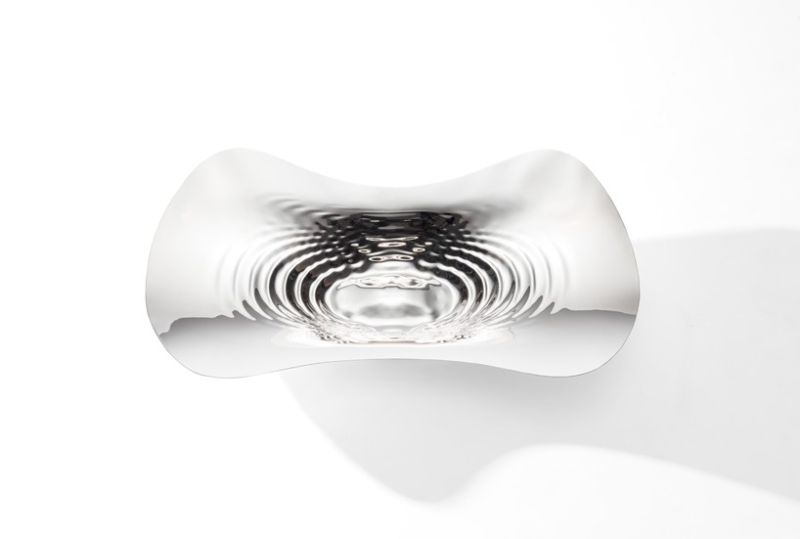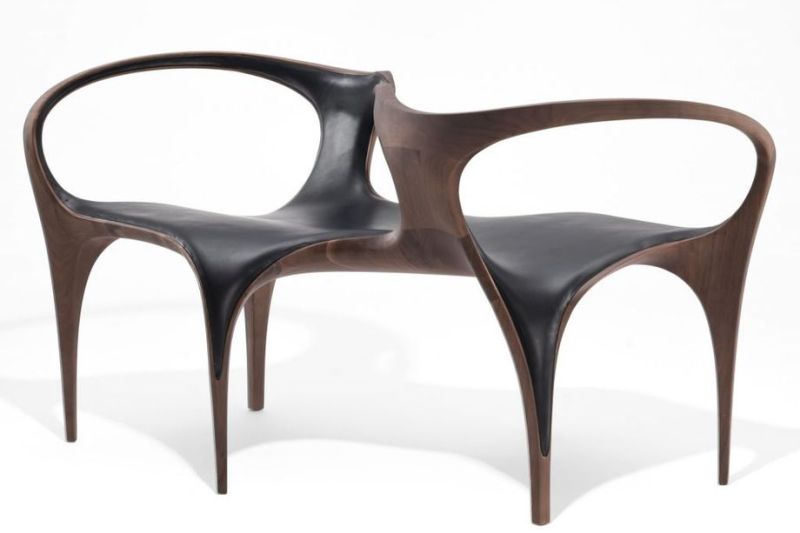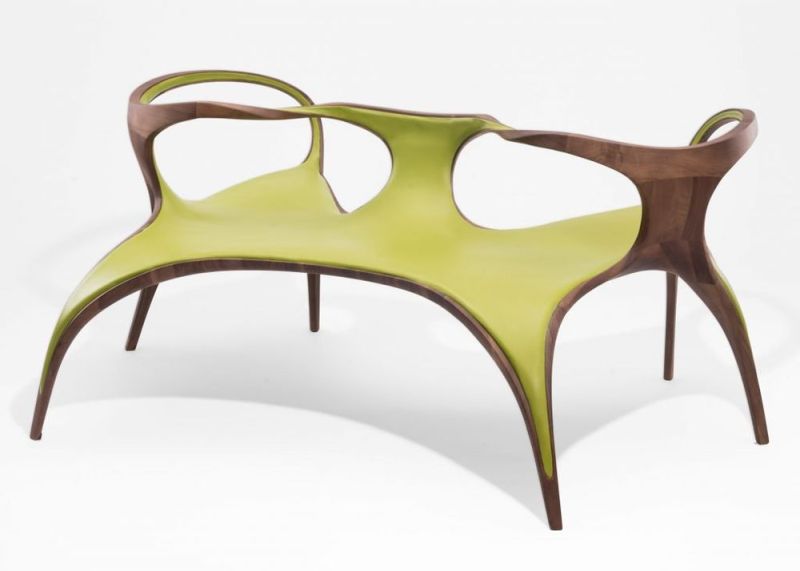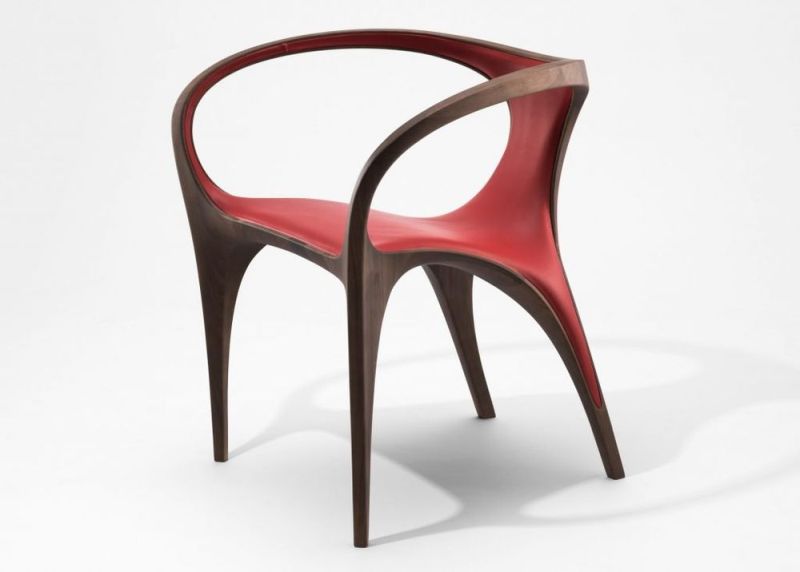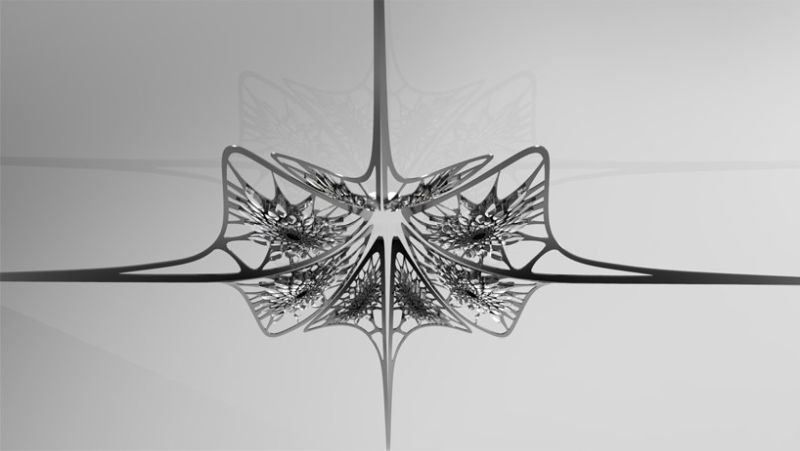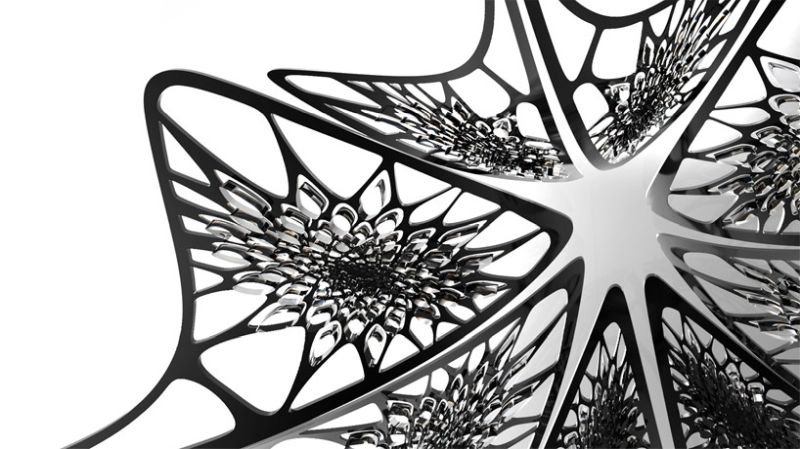 Via: ArchitecturalDigest