If you love fishing and are planning to make a trip to Japan in near future, then don't forget to visit one of the most innovative and eccentric restaurants in Japan named Zauo. Meaning of Zauo is 'sit and fish.' The restaurant has a boat-shaped design and is famous for serving authentic Japanese cuisines like sushi, sashimi, sukiyaki, etc., and the best part is you can do fishing.
The restaurant is a hit among  locals as well as foreign tourists, not because of unique its design and dishes it serves, but because its the only restaurant in the entire world that offers its diners a chance to catch fish for their meal. The giant ship-shaped sitting area sits above the large aquarium, which is filled with various exotic fishes. So, to enjoy a fresh meal, all you have to do is throw fishing rod in water and catch a fish and get it cooked by the chef at the restaurant. The best part: you don't have to bring your bait along; you can buy that for as low as $1 at the restaurant itself. Another great perk: fishing rods are free for use. I swear, can't ask for more!
Not only that, the supportive staff even guides you through catching a fish that best suits the order you have placed. The large aquarium is filled with fishes like sea bream, red snapper, horse mackerel, saltwater eel, shark, Japanese sea snail or lobster, etc.
The idea behind running the Zauo fishing restaurant is, I suppose, offering you a chance to relive country life and excitement associated with going fishing on holidays without having to spend much as catching a fish not only fetches you dinner, but also saves you almost $7.12 at the same time. So, if you are planning a budget holiday, then dine at this restaurant and catch a semi-luxury taxi to get back to the hotel room, because why not; you managed to save more than five bucks on dinner.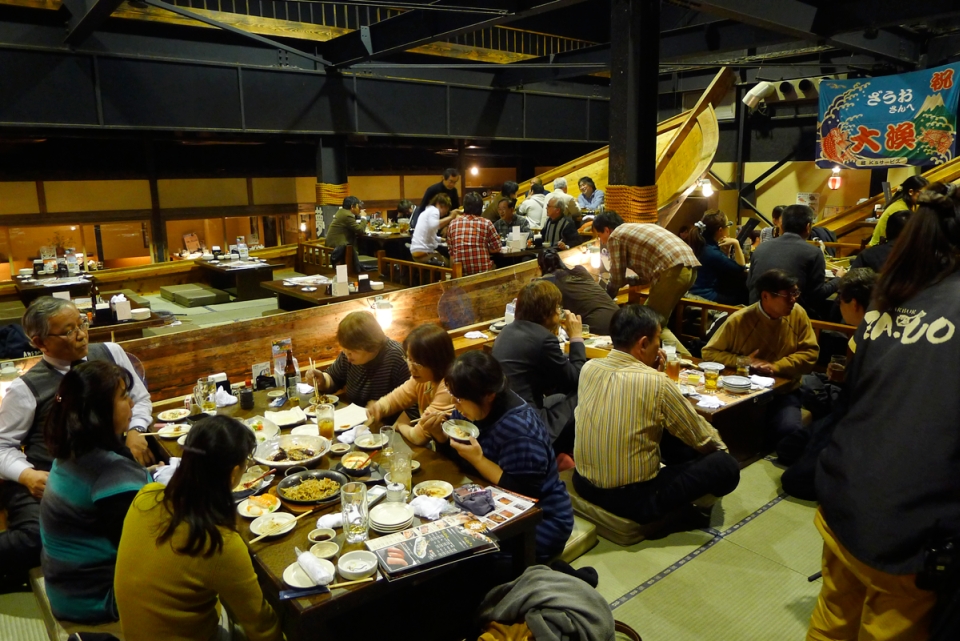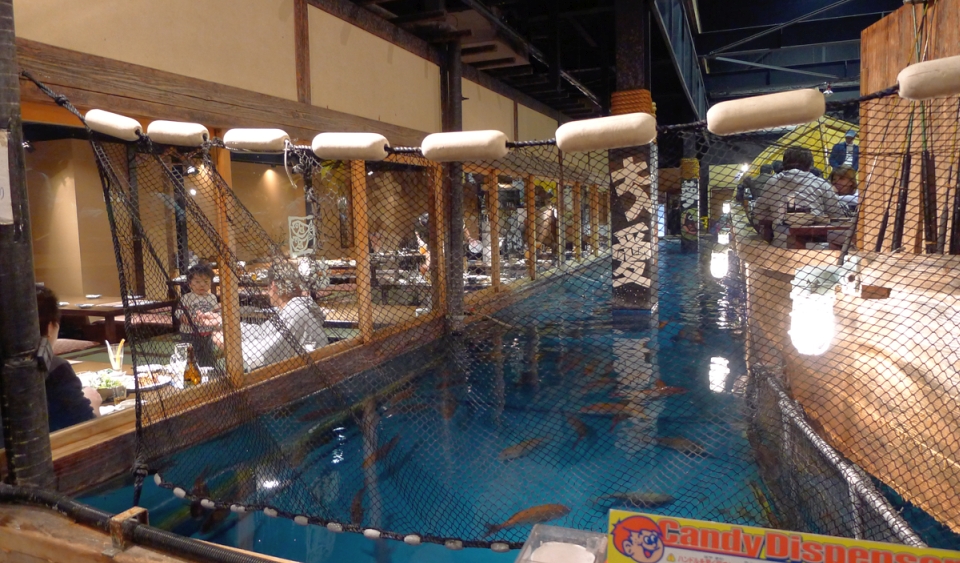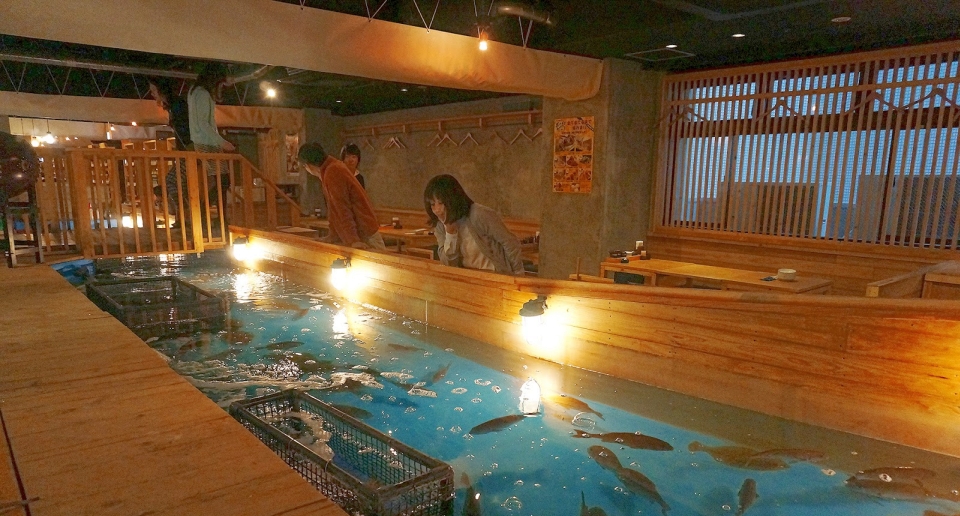 Via: LostatEMinor