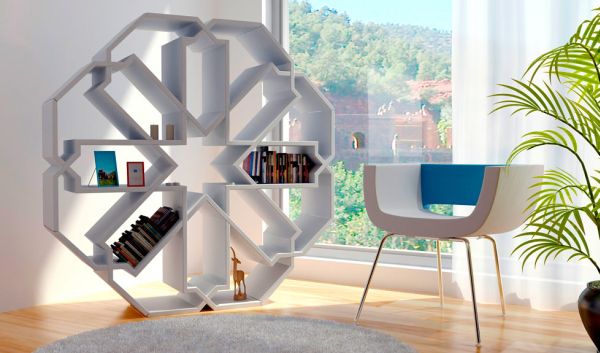 Book shelves are one of the most common furnishing objects that are found in almost every house. These simple home decors can be found in various styles and sizes, and can be wall mounted or freestanding to add to the aesthetics of the room. Although the main purpose of a bookshelf is to hold books and keep them organized, but people also make use of stylish bookshelves also to place various kinds of decorative pieces like photo frames, tiny figurines etc. One of such stylish pieces that is just awesome is the oddly shaped Zelli Bookshelf.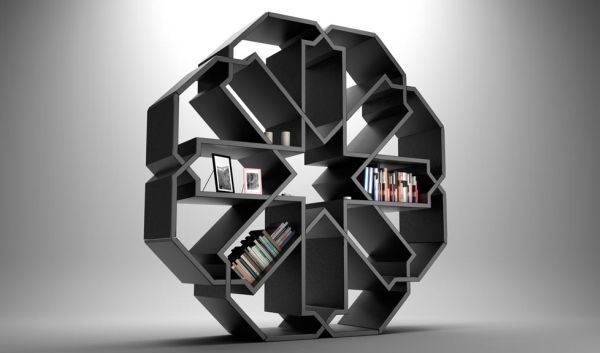 Designed by the Moroccan design firm, Younes Design, the Zelli bookshelf is an amazing contemporary design of a bookcase that is inspired by the Moroccan zellige mosaic traditional graphics.In Morocco, Zellige making is considered to be an exceptional art form. Just as diligent attention is given to every detail in the zellige work, so is done while creating this meticulous book case. Each of the small shapes is cut precisely according to a radius, painted in black or white enamel and then all individual 8 pieces in similar color are assembled in a geometrical motif to form the Zeli bookshelf. When put together the individual modules locks themselves in a particular way omitting the need of nails or glue.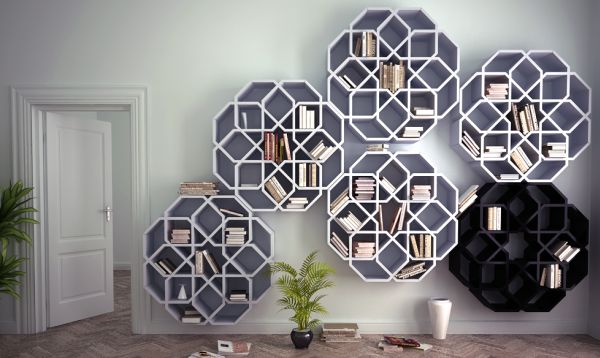 The Zelli bookshelf is available in both large and small sizes and comes in different storage options, which can be either wall mounted or free standing. You can also create a library in your living room or bedroom by hanging a group of these bookshelves on the wall. Each unit provides enormous surfaces to be used functionally.