The thought of enjoying a summer day is completely ruined in today's increasingly hot world. The solution? A San Francisco-based company has created Zero Breeze portable air conditioner to provide cool airflow wherever you go. The handi air conditioner is also integrated with a Bluetooth speaker, LED flashlight and a charging station to juice up your smartphones.
According to Zero Breeze team, this battery-powered machine is capable of beating outdoor heat for up to five hours constantly on medium fan setting. It is designed to cool 50-square-feet areas up to 44-degrees Fahrenheit. Moreover, built-in Bluetooth speaker can be paired up with your smartphone to play music while you're basking in the sun.
Two 5 V / 1A USB charging ports keep your cell phone charged, whereas LED light ring around the fan exhaust serves as a functional night light. The 3 W speaker and 250 lm light source aren't the biggest and brightest devices. But different devices jam packed into one unit eliminates the need of carrying separate units. Hence, makes it a good outdoor device.
It comes in two colors: cool orange and frost blue, and suitable for a variety of outdoor spaces like tents, beaches, etc. The project has successfully surpassed its initial target on Kickstarter in just two days. The early-bird pledges for a single Zero Breeze are all gone. But you can still pledge for $389 to secure your portable air conditioner. Each unit comes with an adapter for recharging, as well as an exhaust pipe and a drain pipe.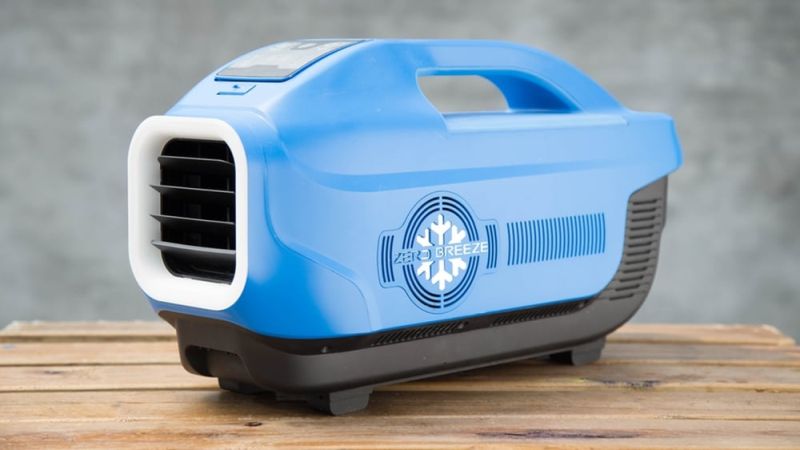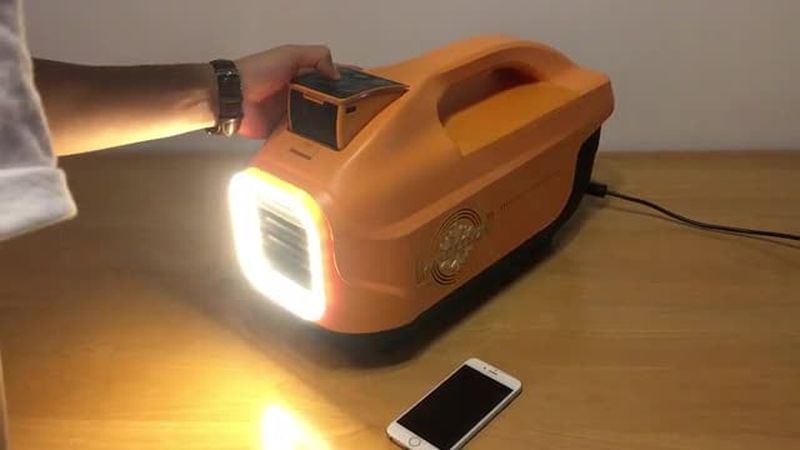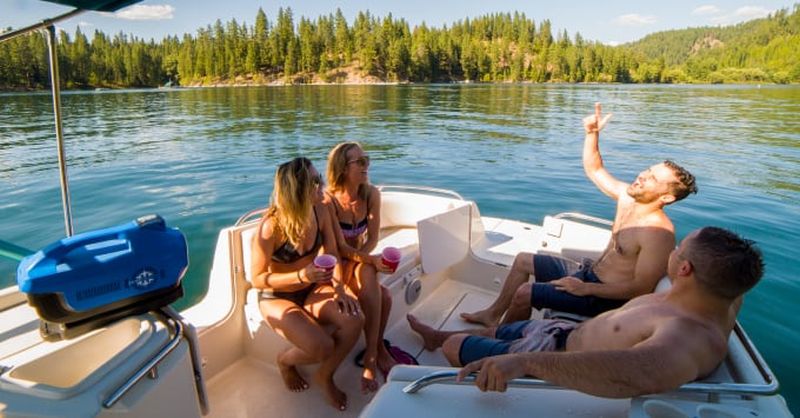 Via: NewAtlas