ZERO.GRAVITY is a chair so unique that it captures the attention and interest of anyone who sees it for the first time. The piece of furniture has a twisting interior and a circular exterior. The chair conceived by AN.ONYMOUS offers practical outdoor working solutions for modern dwellers.
With ZERO.GRAVITY chair you can take work outdoors, and uplift your mood at work or home. The idea is to give encouragement to new types of interaction in the outdoor environment, and thus contribute to productivity in unique ways.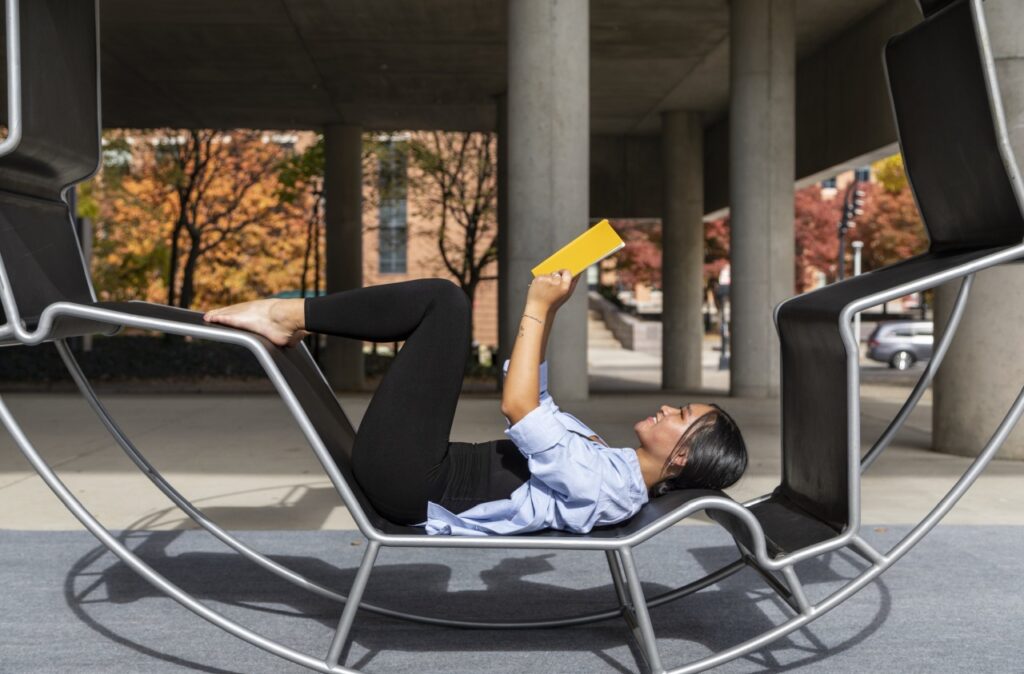 It uses forms, geometrics and aesthetics of the four classic, modernist chairs which include Le Corbusier and Charlotte Perriand's iconic LC4 chaise lounge. This niche furniture makes use of four seats that are enclosed within a tubular steel loop that swivels.
The users can choose to sit on any of the chairs by just rolling the entire piece on the ground. The user can find their ergonomic comfort zones, and also adopt new postures.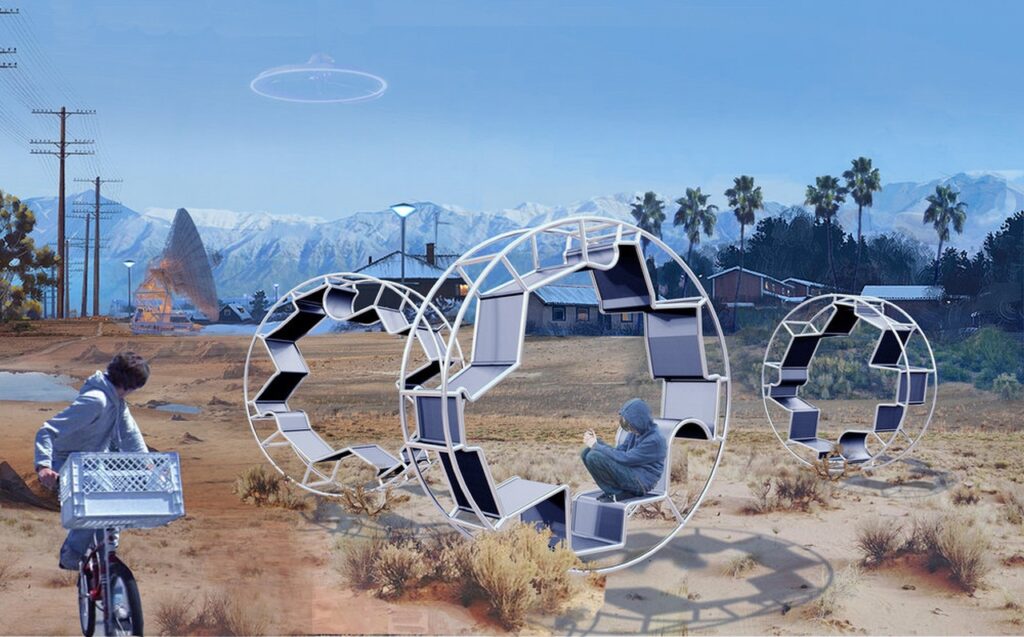 The creation is more than a chair as it fuses together the four most iconic furniture pieces of the modern era and that too in a continuous loop. The seating positions are made with continuous sweeps of tubular-shaped steel that form the contours that help in adjusting to the human body. The same is cradled with a larger looping tube that makes up the rotating border.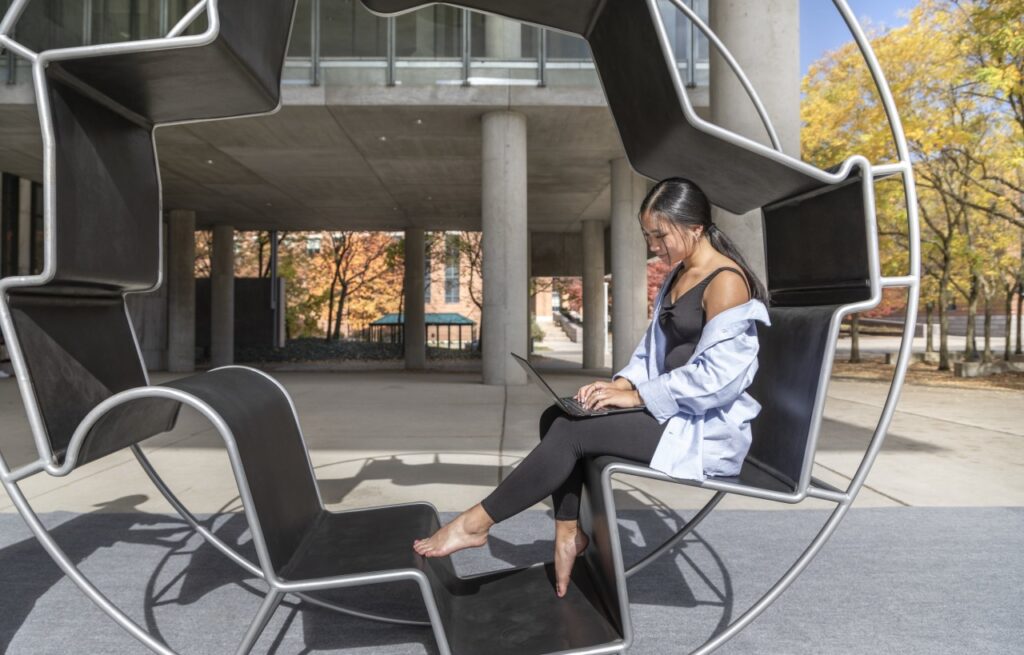 Also Read: Kobeomsuk Furniture's Dining Chair has a Floating Seat
The human body acts as the most important aspect of ZERO.GRAVITY chair, as it makes use of long-conceived and ideological constraints of architecture. There are no fixed positions in this chair and it is a moving object that portrays the cycle of human habitation. The ZERO.GRAVITY chair only strikes balance when it gets occupied. The person sitting on this chair suffices for its center of gravity and thus completes the void with user's presence.
Via: AN.ONYMOUS