Balancing personal and office life is the biggest challenge for most of the professionals, and in this juggle it is quite hard for people to even think of hobbies or going for relaxation sessions. Keeping today's frenzied life schedule in mind, Italian spa manufacturer Starpool has collaborated with brain wellness research company Neocogita to create a therapeutic dry-pool that offers a relaxing environment to working professionals. 
The dry-pool named Zerobody can be easily installed at workplace. This makes it an ideal soothing machine for making it easier for professionals to rejuvenate their senses in office premises without having to worry about leaving the workplace or getting wet. Designed by Cristiano Mino, the pool-shaped bed with a heated waterbed mattress mimics the sensation of wandering in a pool, creating a calm and relaxing environment.
The bed with the benefit of an immersion tank lets you rest on it without having to worry about getting wet. Offering an experience similar to floating on a cloud or gliding in air, the spa bed gives your body an endorphin boost, triggering positive emotions in your body. Imagined to make professionals feel calm and stress-free, it comes bundled with a dedicated Nu Relax mobile app for a guided meditation session to amplify the effect of relaxation and spa session.
The minimally designed and neatly upholstered bed that comes with multiple color options to choose from was first presented to the audience at Salone del Mobile 2016.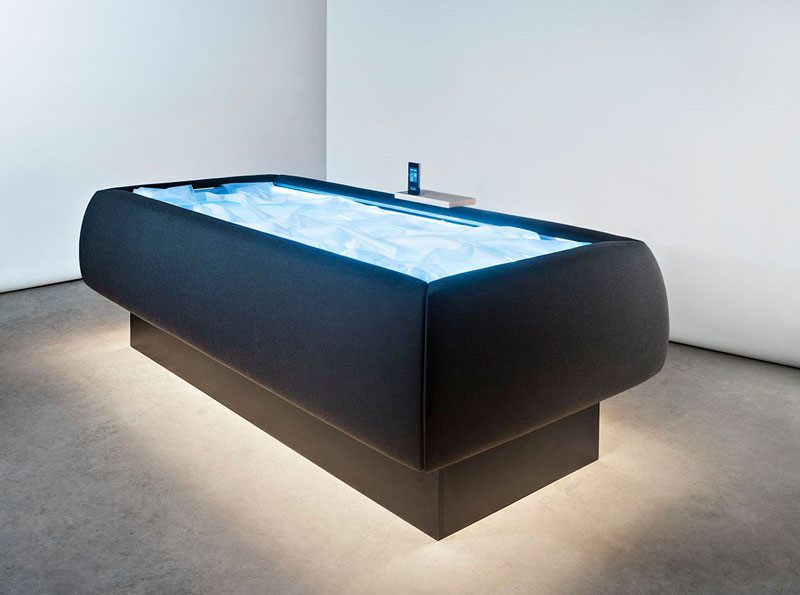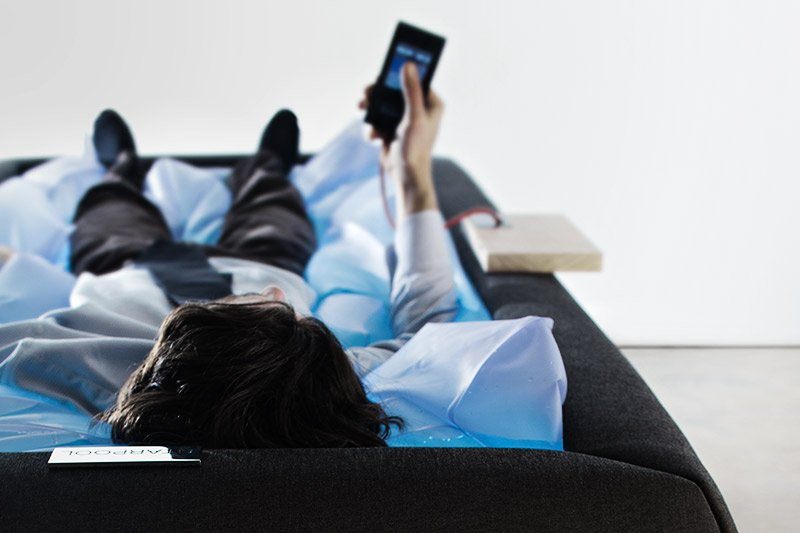 Via: Contemporist