Cat climbing towers are meant for cats but they do touch human lives in some way or the other. Keeping in mind the needs of modern-day homeowners, China-based Ziel Home Furnishing Technology has come up with a stylish cat climbing tower. It is cool new cat furniture that not only creates a dedicated space for pets to live and play but also becomes a part of any home decor.z
This cat tower was designed by Fei Chen, Lei Yang, and Qi Wu, with the intention to incorporate both style and utility in an easy-to-disassemble, solid wood unit. Featuring a unique color, smooth surface, and stable structure, this 4-level cat climbing tower integrates aesthetically with function in order to please pets as well as humans by seamlessly blending into modern home settings.
The cat tower has round solid wood shelves, connected with metal poles. There is a large base to ensure the stability of the unit, even when an energetic cat jumps up and down on it. The design is customizable and people can arrange the layout according to their preferences. Furthermore, the cat climbing tower also allows for easy transportation and storage.
Also Read: Luxurious House-Shaped Cat Tower Doubles as Storage at Home
The upper part is designed as a resting place with a cushioned seat on the top and a watchtower below for cats to observe their kingdom while the lower part is designed to offer cats a place to play and be active. There is a circular scratching pad on the base and a shiny ball for the cat to play with.
Owing to its simple, stylish, and functional design, this cat tower has won the Silver A' Design Award in 2021.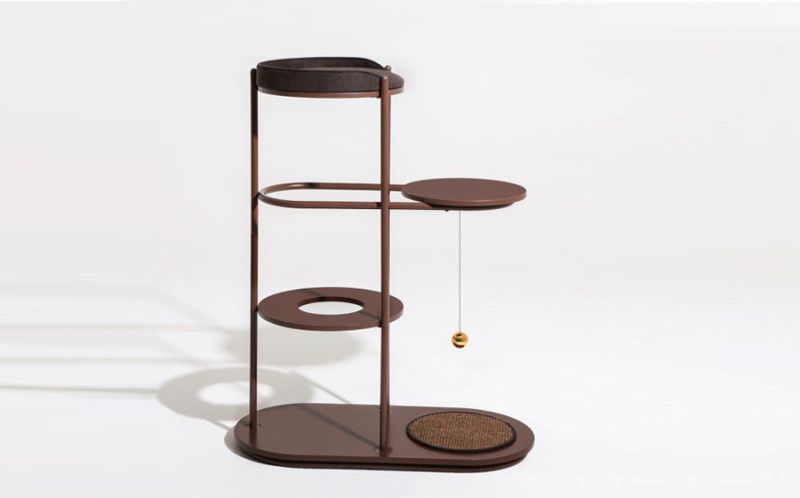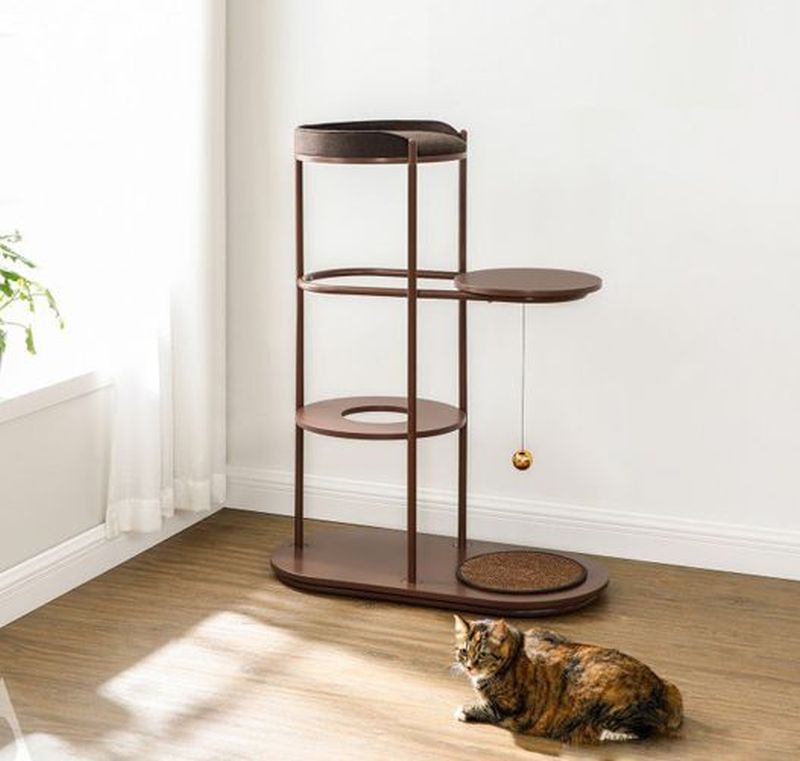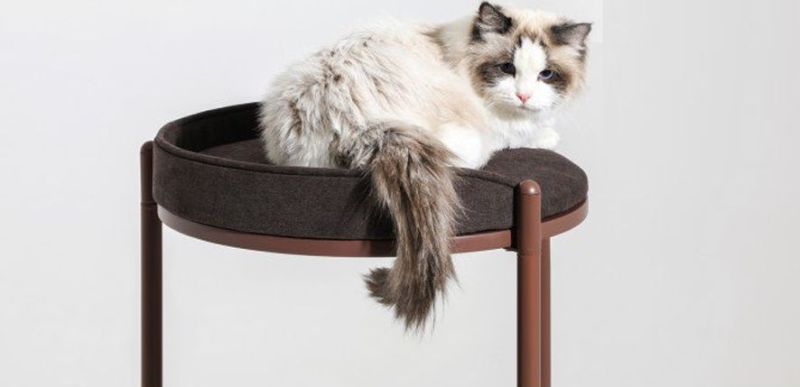 Via: MyModernMet