Nothing is more pleasing than getting closer to nature. ZJJZ Atelier's guest house 'The Mushroom-a wood house in Forest' is perfect for all nature lovers. Its amazing architecture and surrounding environment make it a perfect place to spend some quality time.
The 50 m² prefabricated house is located in a pine forest in Jiangxi, China, and was completed in 2020. Its pure white cone-shaped roof is clad with pine woods while the rest of the house is coated with granolithic concrete. The material's color changes with time and humidity that allows the house to harmonize with its surrounding environment.
"Our essential approach for the design is to handle the relationship between nature and architecture" describes its architects.
Its architectural form is of two simple volumes – circular and rectangular. The main part, i.e. the circle volume of the mushroom comprises a guest room space with a window set up at viewing height. The loft serves as a children's area which is also linked by small-scale stairs.
The rectangular volume is inserted into the main body of the house and has bathroom and storage space. To ensure privacy, the architects have designed a rectangular window that is located next to the bathtub. Not only does the window help in avoiding the view from the pedestrian path, but it also brings natural light into space.
Also Read: Niu Haus Tiny House by IAAC Students is Self-Sufficient, Ecological Build
To minimize the impact of the construction on the site, the house adopts a lifted steel structure. The structure is suitable for a single-family residence.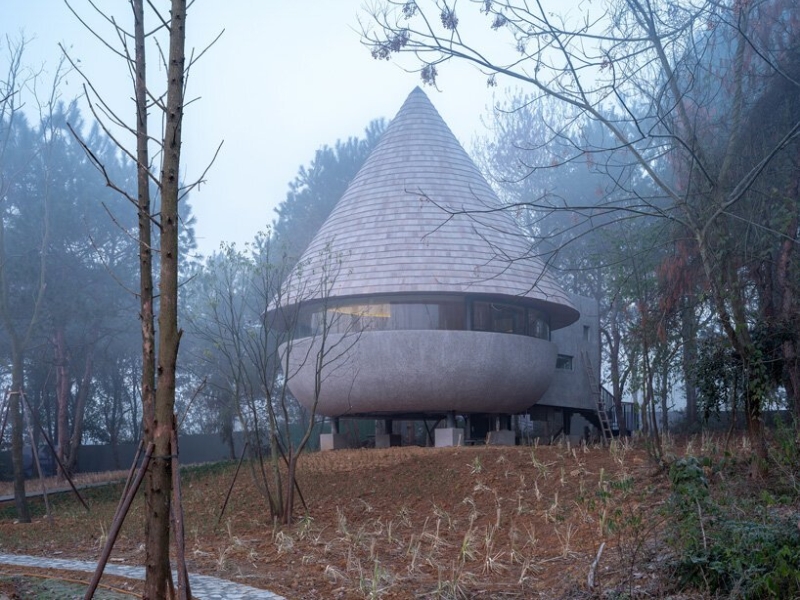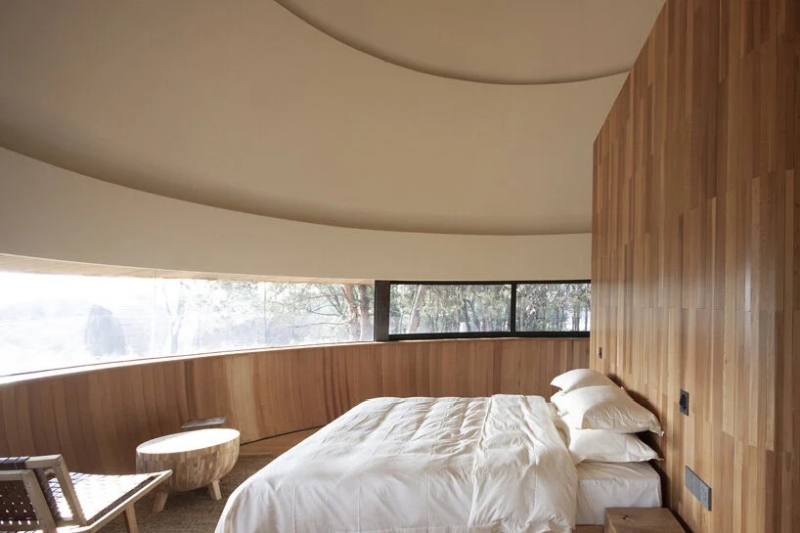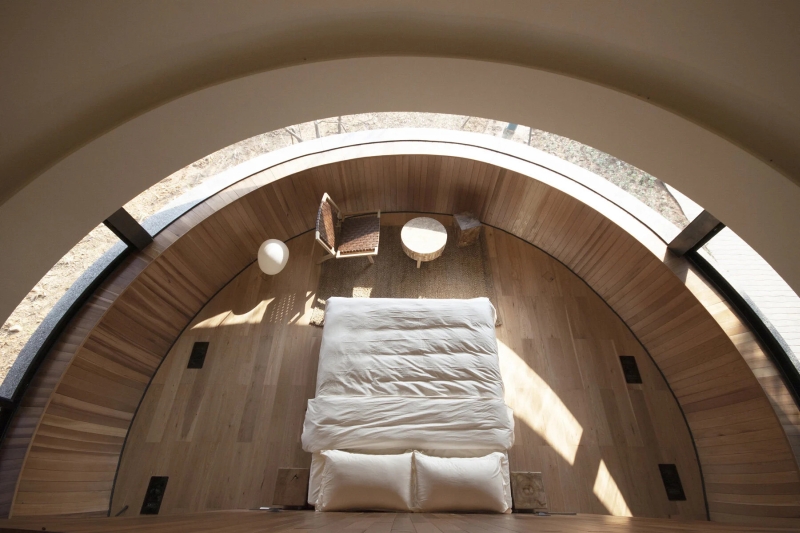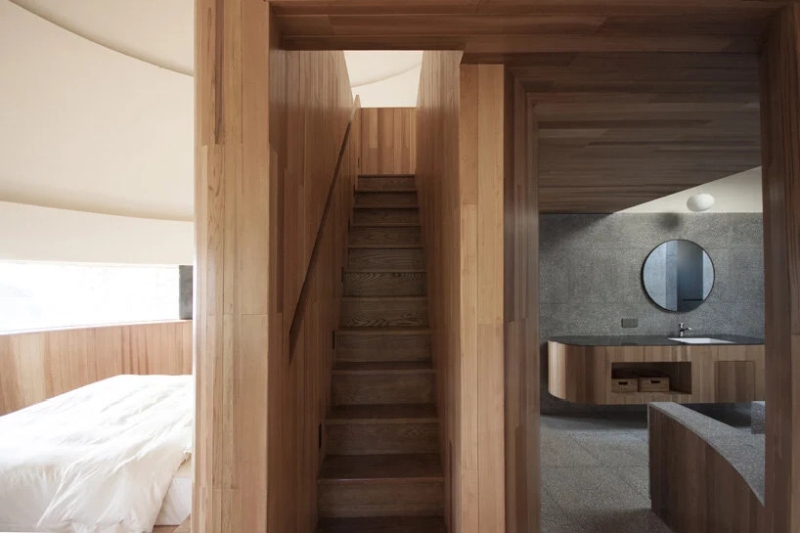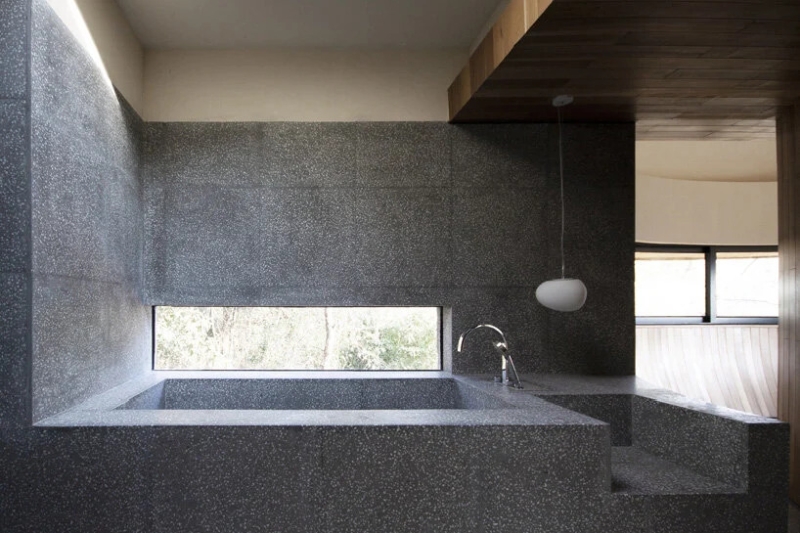 Via: ArchDaily