Halloween is approaching faster than a shuffling zombie; however, you must already be terrified of a sudden zombie outbreak. Don't fight the march of undead anymore, as Leeds company has designed an elegant prefabricated log cabin to guard you against eerie zombie holocaust.
The firm has announced it is selling its Zombie Fortification Cabin ZFC-1 this Halloween for eye-watering £70,000 (approx. $112,827) to protect you from all sort of zombie attacks. With added installations such as solar panels, riot gear, security cameras, water cannon and flamethrower will set you back another £12,995 (approx. $20,946).
Framework of the shed is made from timber with reinforced slit windows and barbed-wire guarding against any deadly apocalypse. Moreover, it comes with a 10-year anti-zombie guarantee so that you can reuse the cabinet for future Halloween celebrations as well.
Another good thing about the wooden cabin is that it can be assembled together by the user just like regular prefab pack homes. Further, it is available in a customizable option, allowing users to arrange their home depending on their preferences. You can purchase the shed online from Tigerlogcabins website as per your tastes. As for now, have a look at the design of this ZFC-1 cabin in the images given below.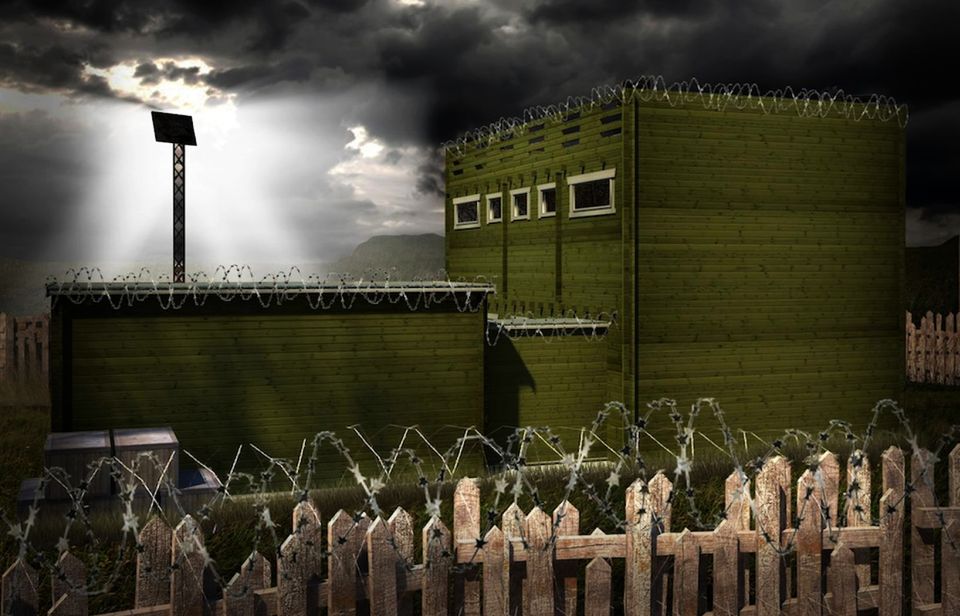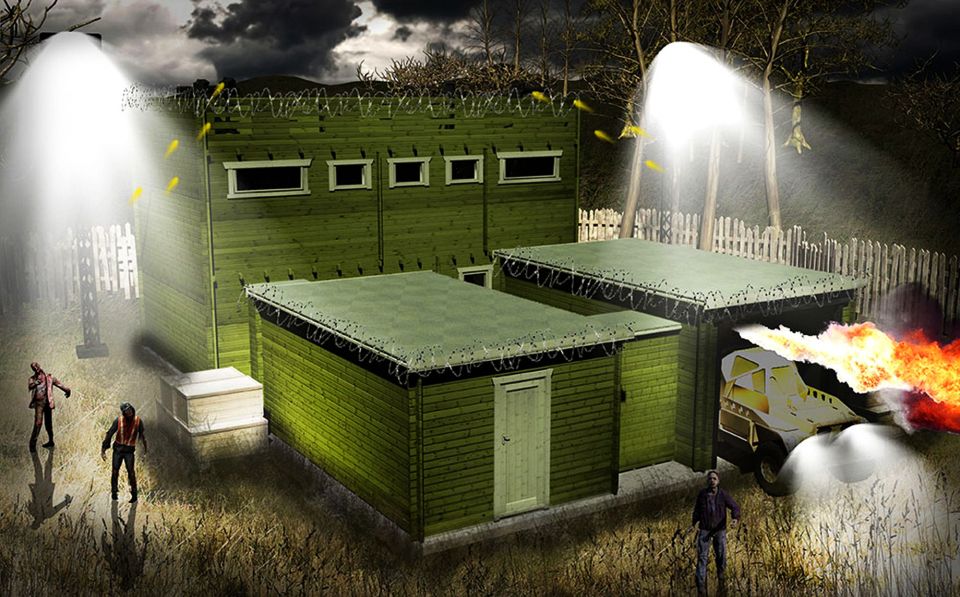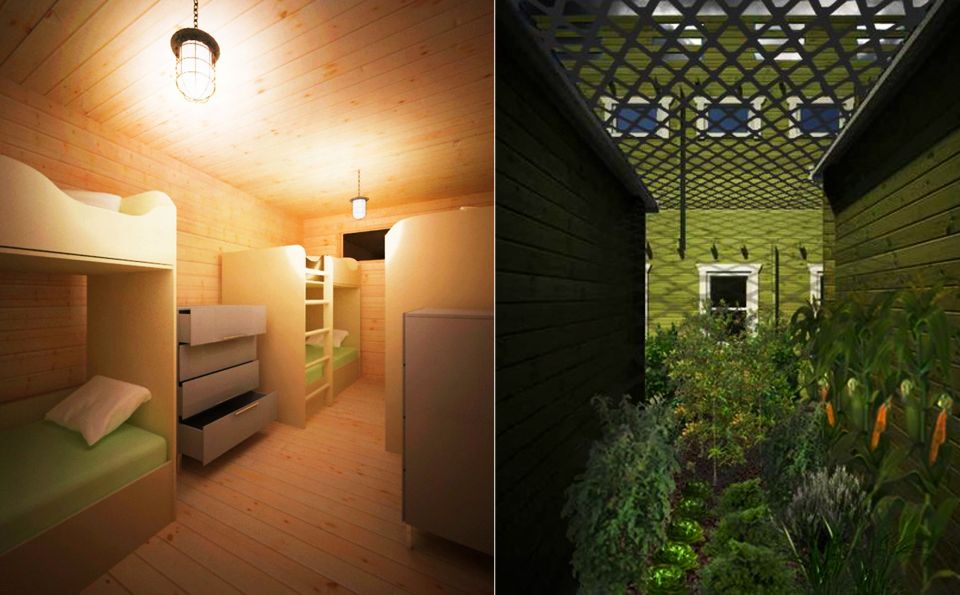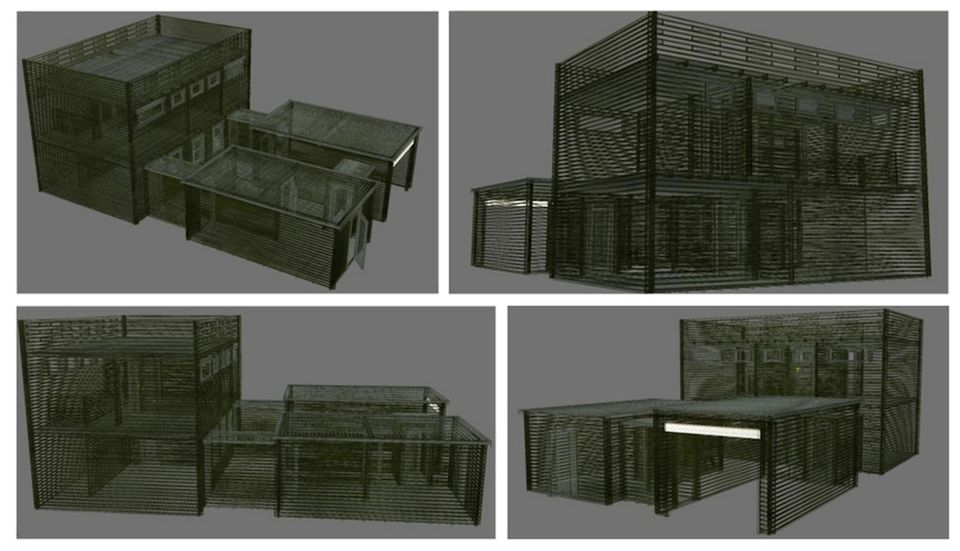 Credit: DenofGeek