Few years ago, imagining that furniture could be made through 3D printers was next to impossible. But, the technology slowly changed and showed us various wonderful furniture pieces made from 3D printing technology. Likewise, Poland-based 3D printer manufacturer Zortrax also widened up their imagination to create the inventive Karo 3D printed coffee table.
The Karo coffee table is manufactured completely using M200 desktop 3D printer that formed several geometric shapes. Altogether Karo comprises of several diamond-shaped and triangular modules that are assembled in form of an elegant centerpiece for your living room. It took nearly 262-hours and 32-minutes to print all the parts, which are made out of 3,171-grams of filament. After completion of its 3D printed black and white base, a circular glass is placed over the base to from a classy tabletop.
Due to its 3D printed weather-proof parts, the table is suitable for both indoor and outdoor home environments. You can place it inside your living room, study, office or anywhere outdoors. Its classic black and white design will certainly give whole new dimension to the area where this unique furniture is placed. Through this striking furniture piece, the firm has proven that 3D printing technology is not limited to any specific area and just need a creative mind to do wonders. As of now, check out the images given below to have closer glimpse of its stunning layout.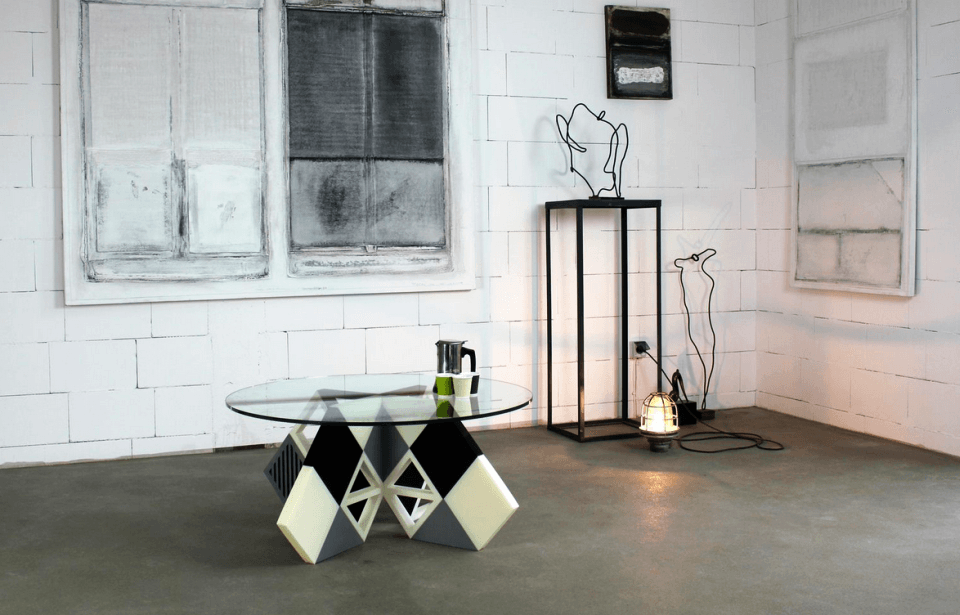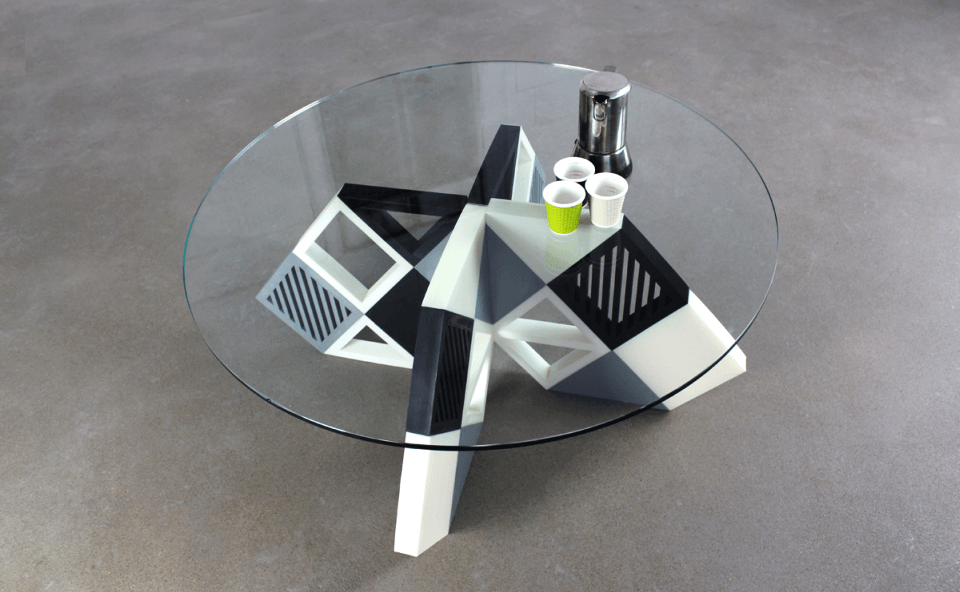 Credit: 3DPrintingIndustry