Do you often find yourself surrounded by clutter of your belongings whether in home or office? Well, you can bring order into your life- all thanks to deliberately designed Zutik wall-mounted storage system by French design studio Alki. Zutik is a functional storage system that is designed along a horizontal solid oak beam.
Around the oak beam, the storage system includes shelves, hooks, mirror and ladder that double as bookcase. This modular system can be reconfigured both in length and composition, so it can easily adapt into large or small living spaces with distinct backgrounds. Due to its flexible configuration, the storage system can be used in any area including living room, entryway, home office, bedroom or bathroom for storing your stuff in an organized way.
So you can use this accessory to keep both décor and functional objects or gadgets, without messing any area. Furthermore, its minimalist design along with contrasting colored units will enhance décor of any interior whether home or office. Check out the images to find out how Zutik can be used in different sections of your house.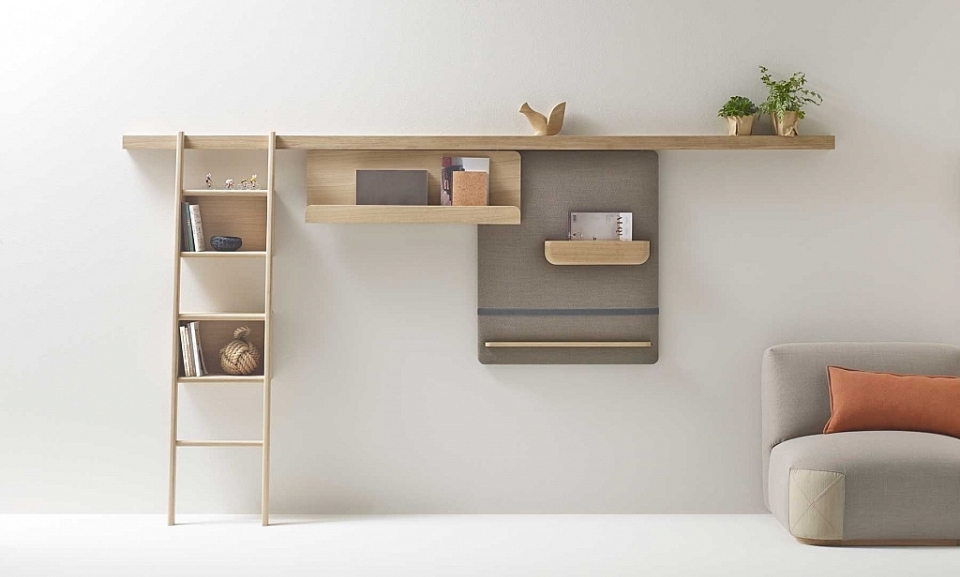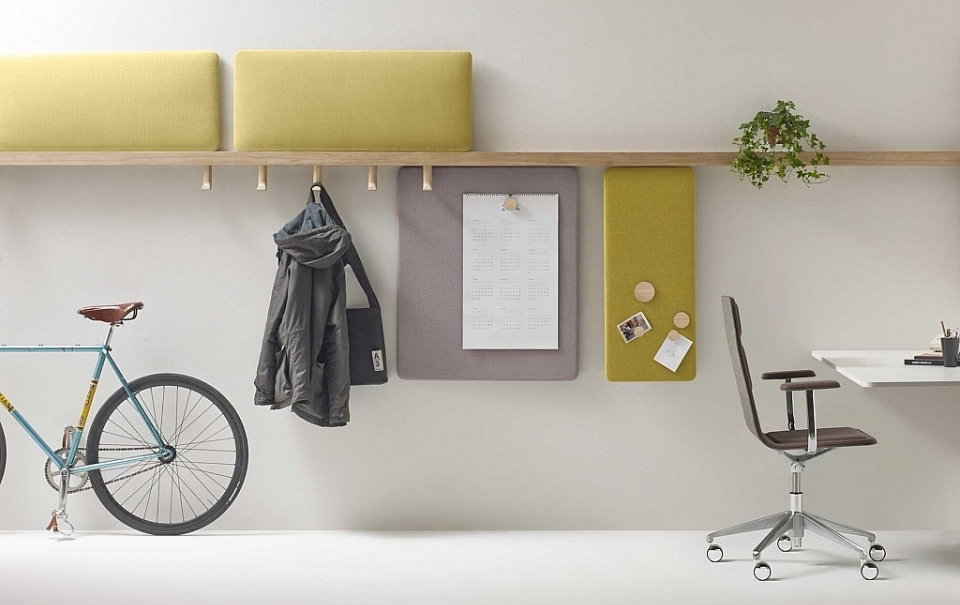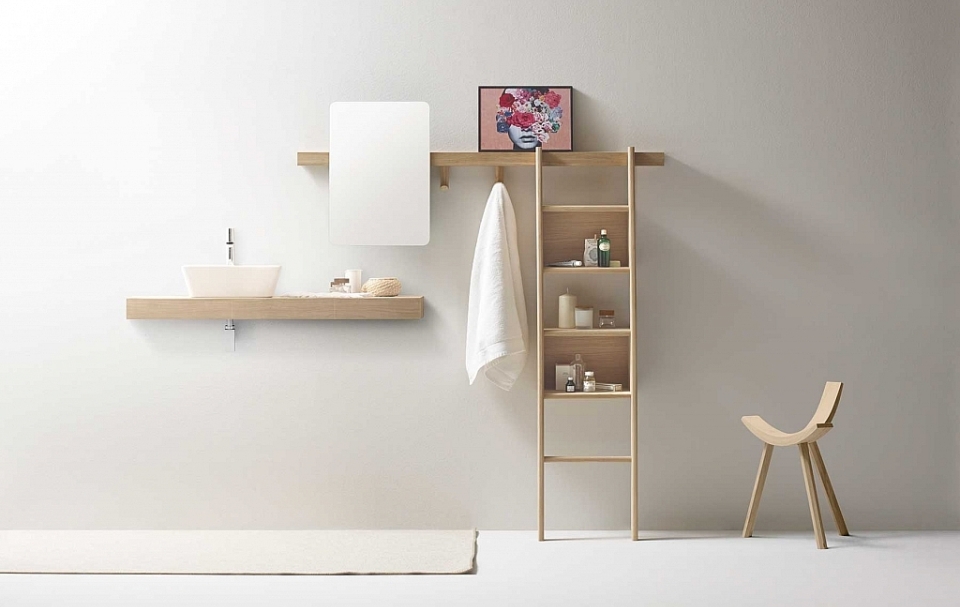 Credit: ShoeboxDwelling