A spooky pumpkin patch is well-known accessory for the Halloween night. Instead of buying an expensive lighting especially for the night, how about creating handmade Halloween lights yourself with a scary pumpkin face? Sounds fun, right?
Well, today we are going to tell few easy DIY steps to prepare a handmade origami Halloween lights for the celebration eve. You just have to create a simple origami cube-shaped balloon, draw a scary pumpkin face on it, and attach a string of lights to decorate your house for Halloween.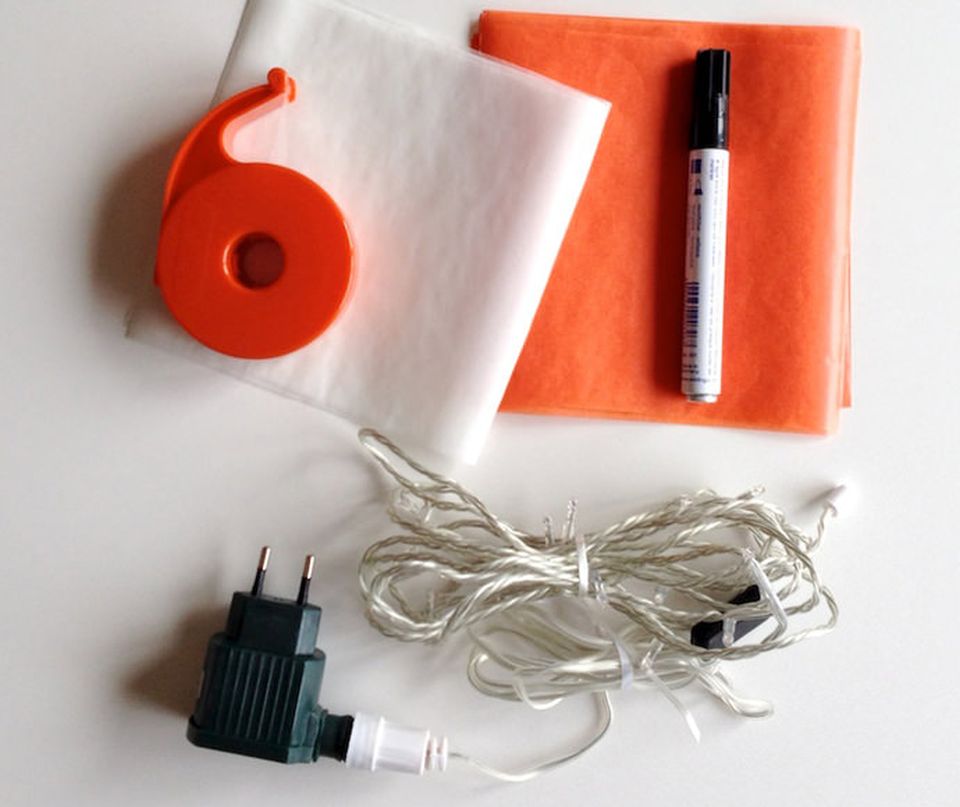 The materials required for creating this paper lighting fixtures are: wax paper (10 orange and 5 white), 20 LED Christmas lights, tape and waterproof black marker. Now, let's get started with the following steps: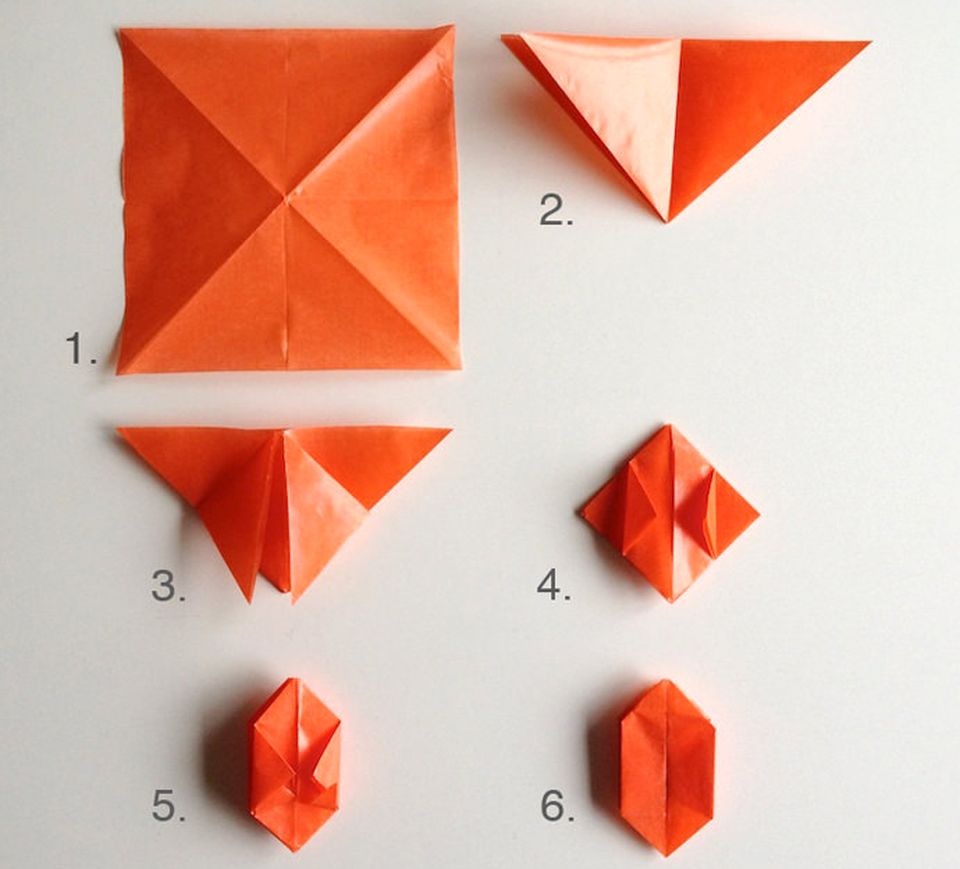 Step 1: Cut each orange and white wax paper in 6 x 6-square inches. Now take one paper and fold in half twice to crease. After that, unfold the paper and turn it to fold again diagonally.
Step 2: Make a triangle as shown in the picture.

Step 3: Fold the four flaps down right to the middle. It should be done carefully without any confusion; otherwise your design will be ruined.
Step 4: Now, one-by-one fold all four side corners into the middle forming the exact figure like the picture number 4.
Step 5: Fold these four flaps into pocket shaped structure.
Step 6: Get ready to turn it into a ballooned form. Similarly create more ballooned structures and draw a pumpkin face on each origami. Make sure you make eyes towards top opening of the origami so that the faces are hanged downwards from the lighting string.
Step 7: Take a Christmas LED lighting string and attach these pumpkin faces on top of each tiny LED, using a tape. It will certainly create a striking effect in your party, this Halloween night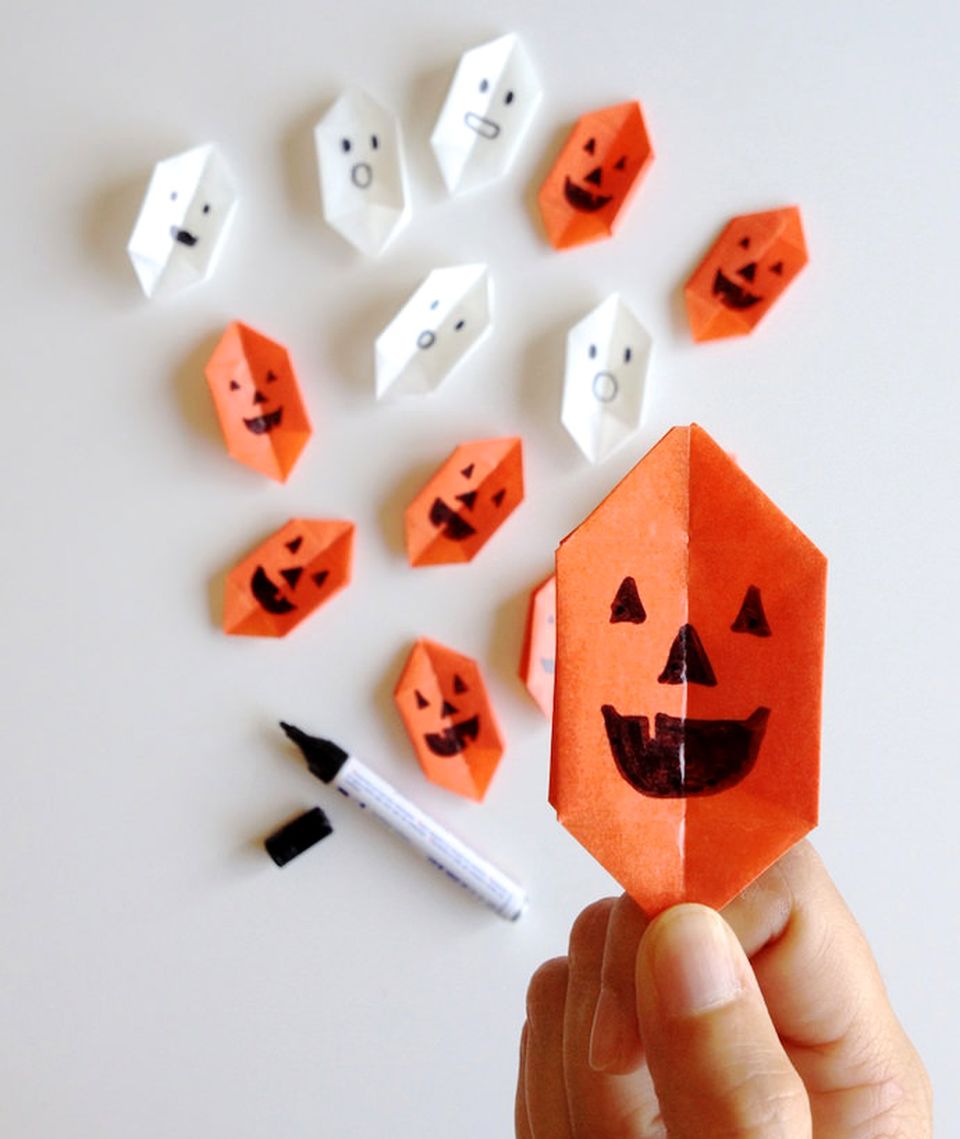 This is how you'll create a perfect Halloween-themed lighting for the upcoming party night. Hope, you'll enjoy creating this origami lighting fixture as much as our yesterdays' DIY tips to create an origami Halloween spider web.
Don't forget to enlighten us about your views on these creative 'Do It Yourself' ideas and also let us know that you're trying these tips yourself or not.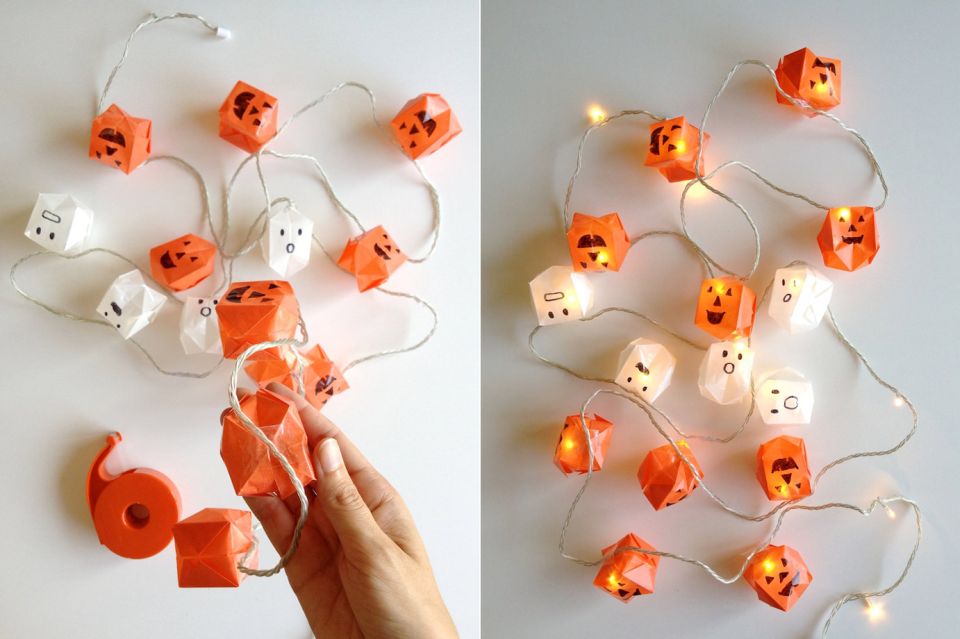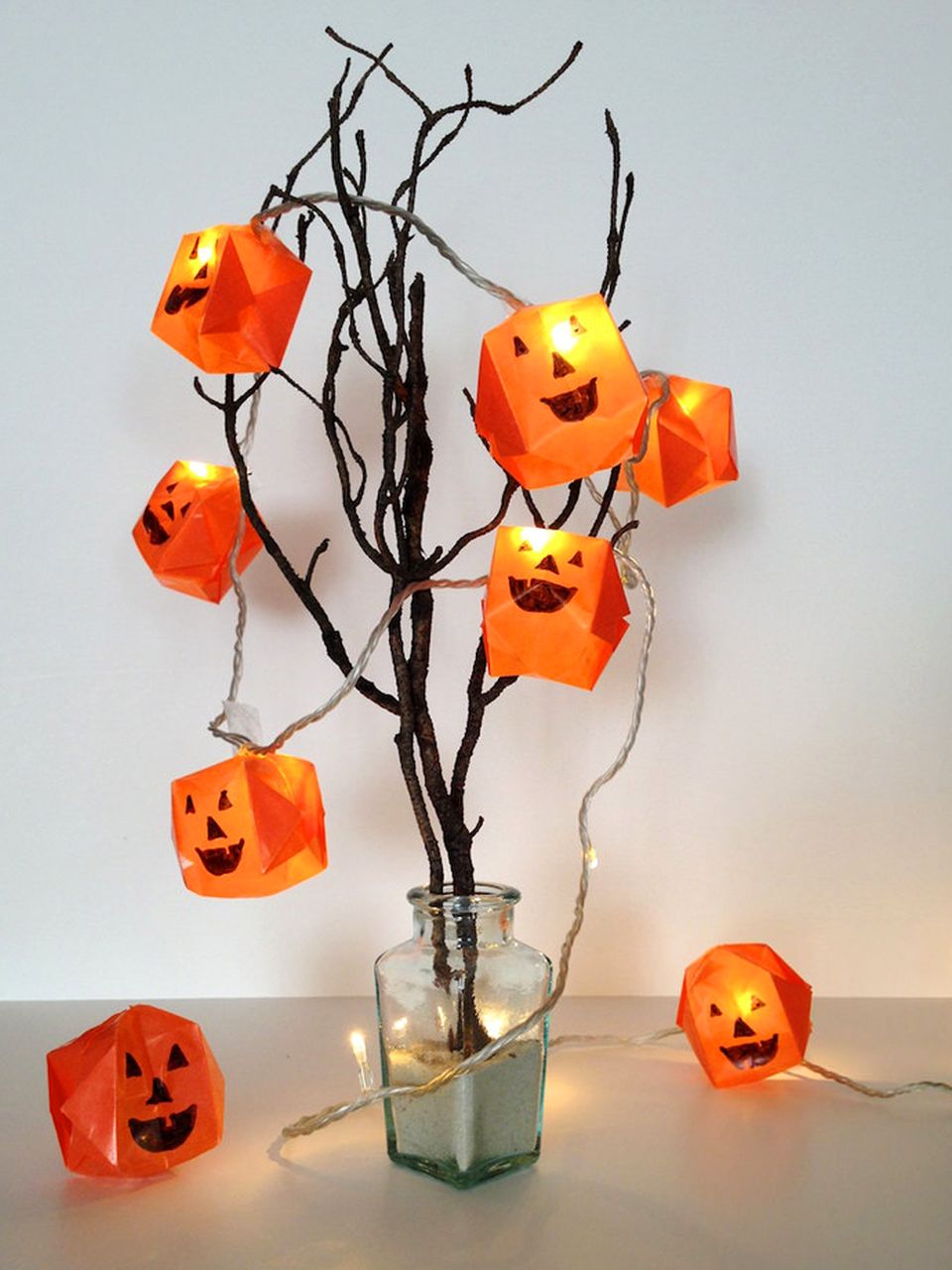 Credit: HandmadeCharlotte