Do you have a friend who often treats himself/herself with an entire bottle of pinot? So, why not gift something special to those avid wine lovers in your life? Alright, we know you must be thinking that it's the easiest task, as all you have to do is go to your nearest wine shop and pick up a bottle of the finest red vino, right?
No, that's so last season. You can get a little creative and look out for practical gizmos, accessories and other stuffs that can actually make wine drinking experience better than before.
But still there are too many objects in the market and to select the best out of them is a tedious task. Don't stress, we have rounded up some spectacular wine gift ideas that will surely be loved by any oenophile on your list.
# Wine bottle foil cutter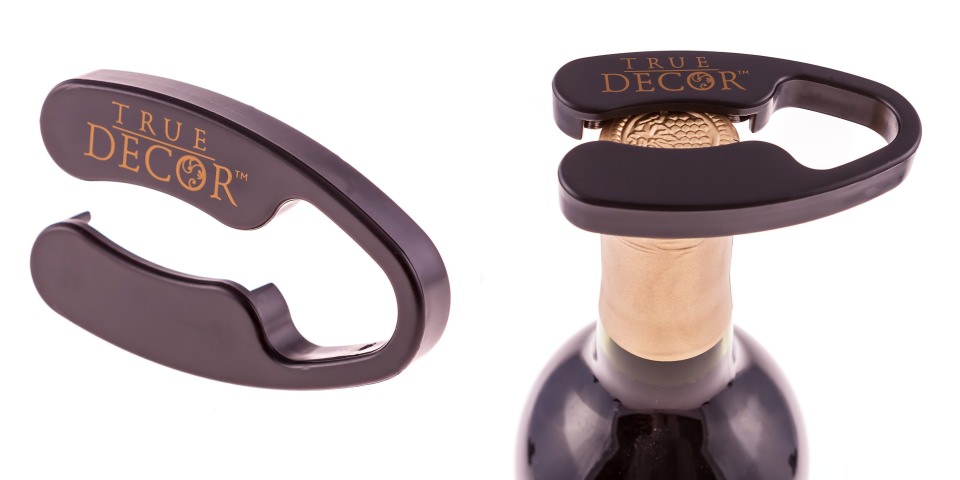 Whether you are a wine connoisseur yourself or simply looking for the perfect gift for your any wine lover, this razor-sharp foil cutter remover is one of the best new kitchen tools that let you open up wine from around the world.
Buy: $5
Also Read: 40+ Best Ideas to Repurpose Leftover Wine Bottles
# Snowman wine bottle and glass holder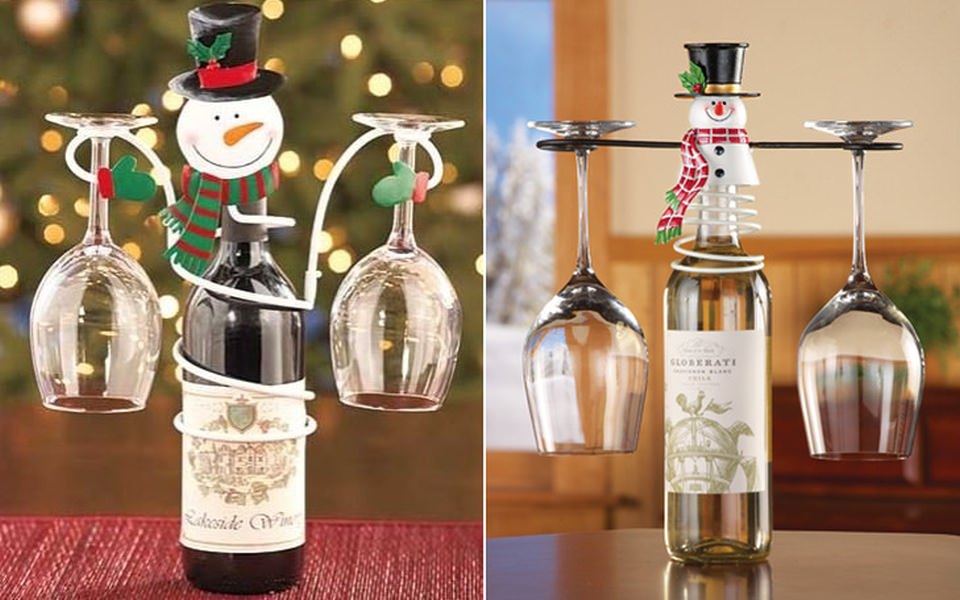 Get in the spirit of the season with this holiday snowman wine bottle and glass holder. Its spiral body fits snugly around a standard wine bottle, while its two arms hold your wine glasses. It will add cheerful holiday character to any place where it's kept.
Also Read: 40+ Best Ideas to Repurpose Leftover Wine Bottles
# Monogram wine cork holder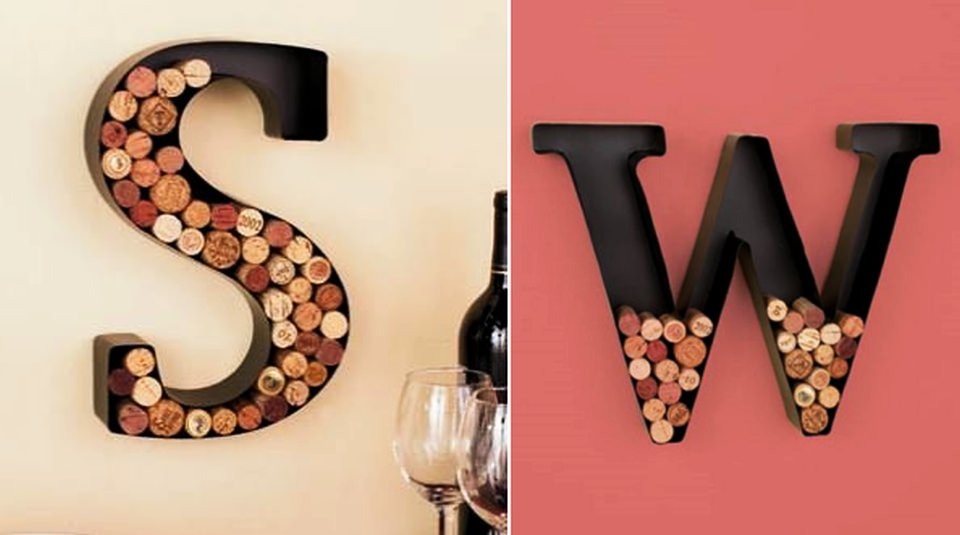 The monogram wine cork holder is a unique decoration piece for your wall space and can be utilized as a stand-alone decor object. It makes a great gift for wine enthusiasts. Even without wine corks, it is amazing to spruce up any home interior with initial name letter of the homeowner.
# Octopus wine bottle holder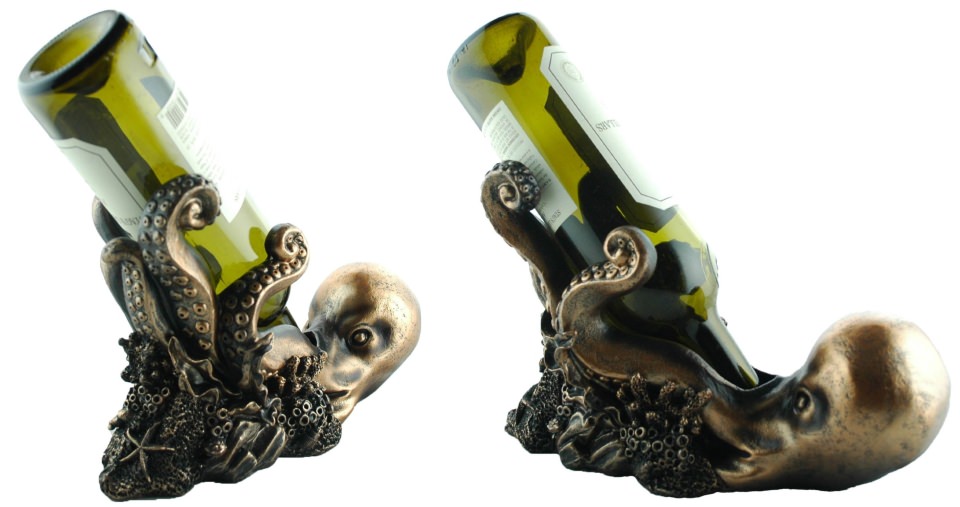 Whimsical octopus wine bottle holder is designed to bring freshness of ocean breeze right into your home. Not only it holds your wine bottle elegantly, but also is a great conversational piece of decor.
# CafePress cork wall clock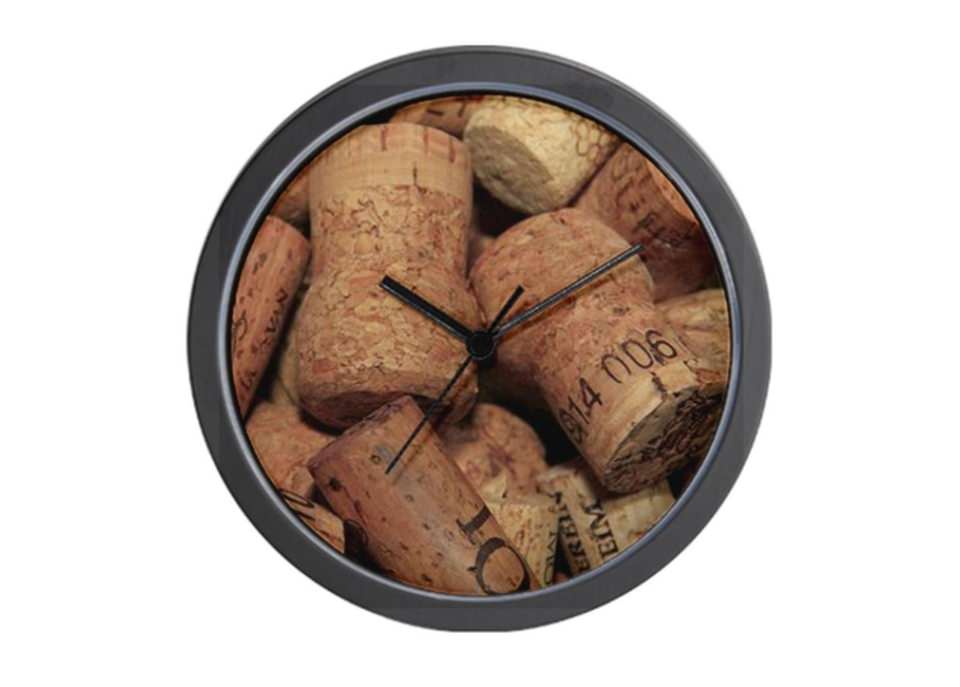 Cool wall clock picturing wine corks would be another great gift for wine enthusiasts. Besides reminding them more about their favorite wine, it will also never let your loved ones lose track of time.
# Baggy winecoat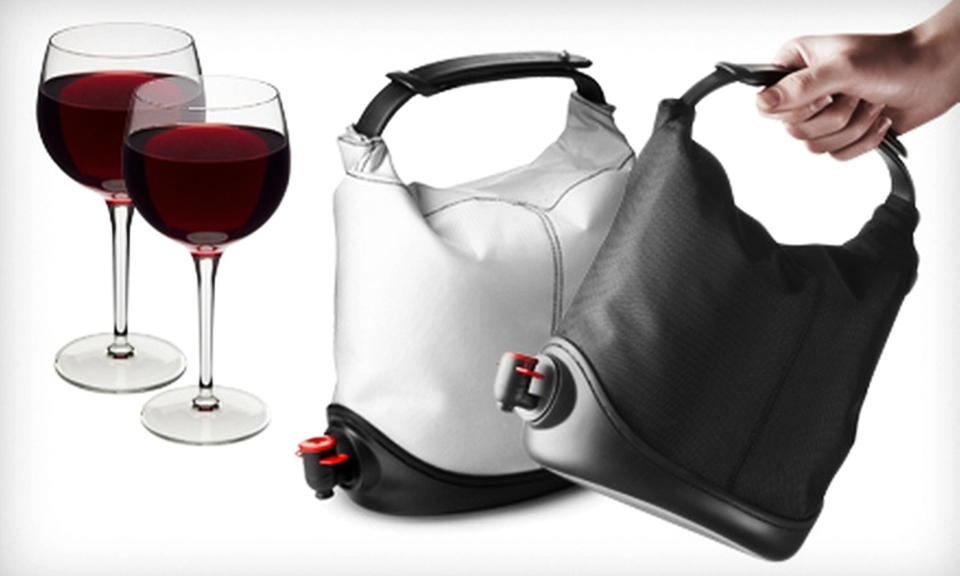 Baggy winecoat is a bag for wines, giving it a casual but stylish look. Simply take the wine bag out of the box, place it in this cool bag and close the flexible top. There is room for an ice pack too, if you prefer to have your wine chilled.
# Mount Nyssa wine decanter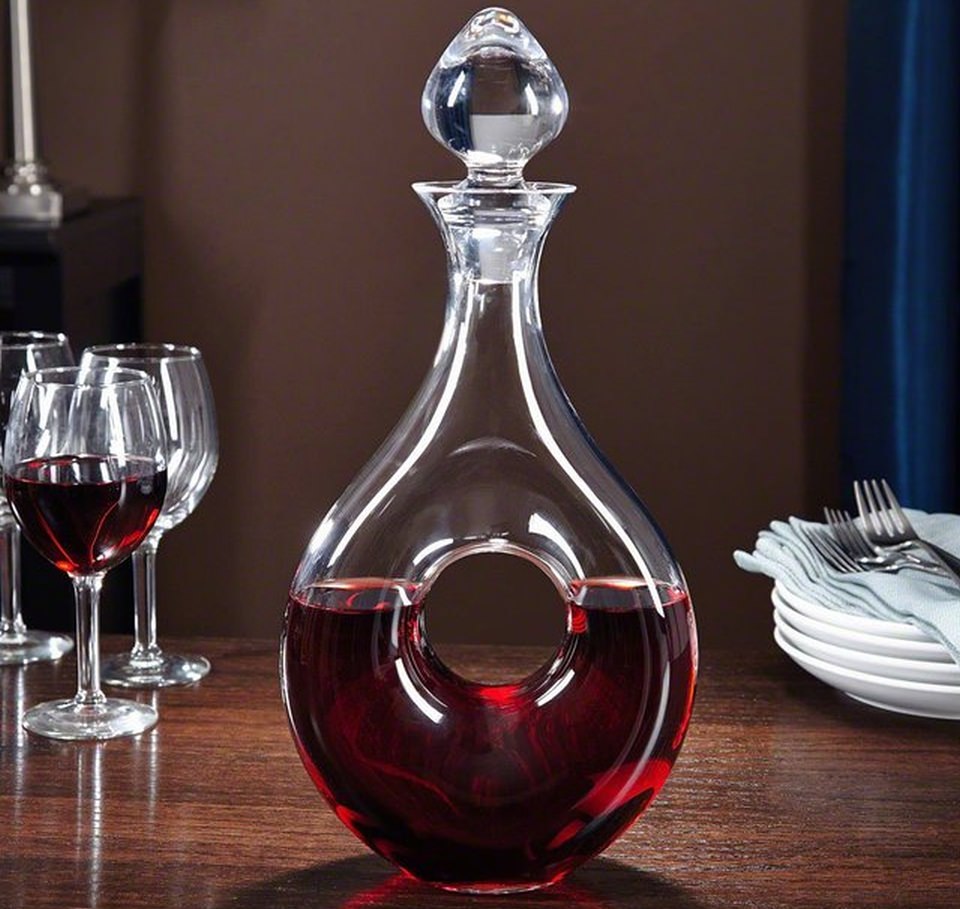 Blending contemporary with classic design, the decanter features a tear drop design of flowing lines and a hole sculpted into the center of the glass decanter. It is quite easy for grabbing and pouring your favorite wine.
# Musical wine glasses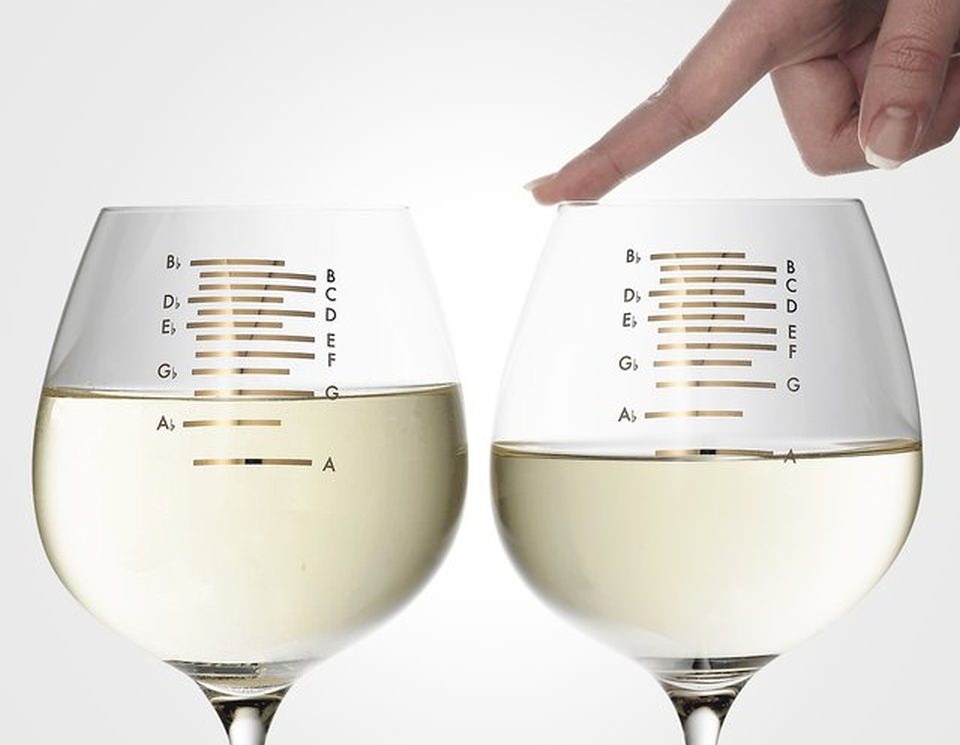 Bring some music to your dinner party with these humming glasses. The etchings on the glasses are musical notations that correspond to the level of the liquid. These glasses turn your sips into a symphony with these glasses turned musical instruments.
# Corvi concrete wine cooler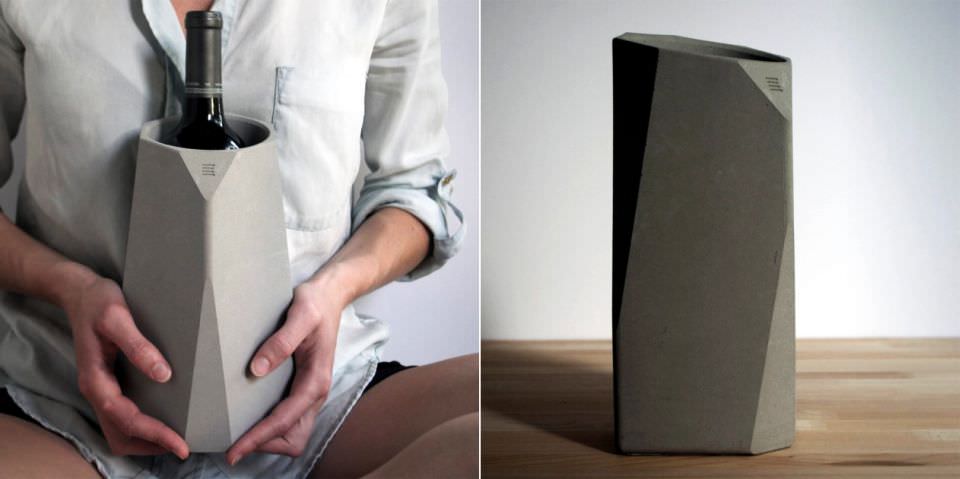 Designed by Francisco Corvi, the concrete wine cooler is handmade in Chicago with soft concrete that later crafted with fine geometric lines like a gem-stone. Its smooth textured finish doubles up as an elegant home decor object other than being a functional tool for wine lovers.
# Monolith bamboo wine rack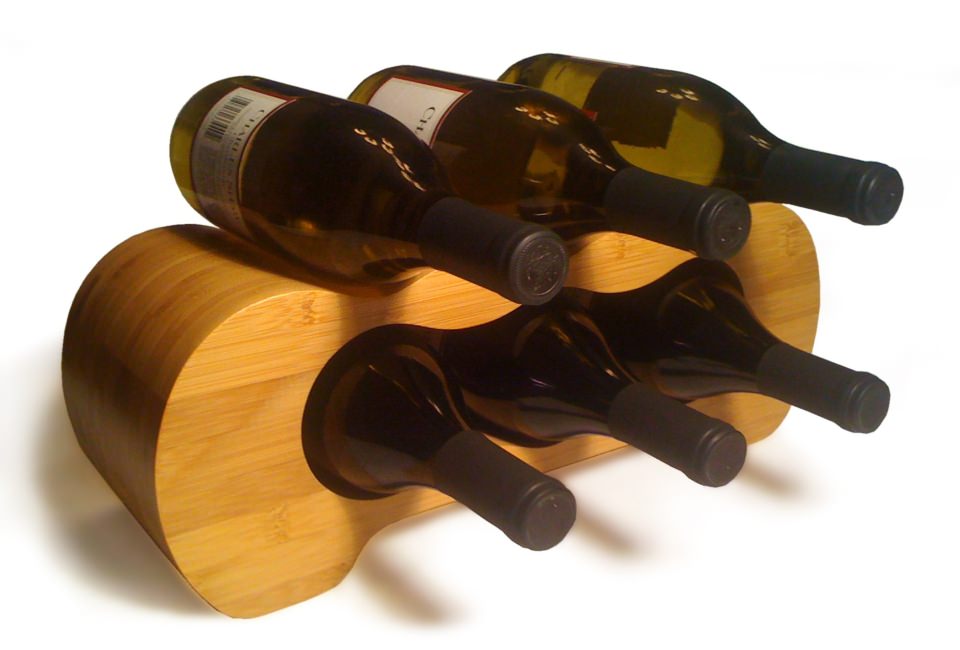 Designed by M26 Studio, the elegant wine rack is made from solid bamboo and also doubles as decorative piece. The wine rack efficiently stores and displays up to six bottles of wine (three bottles insert and other three rest on top).
Well, these were some of the great gifts for wine connoisseurs. Whether you want to celebrate or just share bad experiences of your life over Christmas dinner, a glass of wine will surely help you swallow all your holiday excitement/woes.