11 Ravens, the US-based company well known for custom luxury game tables, has released a limited edition Wayne Gretzky Stealth Ping Pong Table in honor of the Hall of Famer, aka "The Great One". Canadian ice hockey legend and the Founder of the company has customized its design to complement his home and stay active with his sports-oriented family.
Gretzky's ping pong table follows the success of British soccer legend Steven Gerrard's custom white Theseus Shuffleboard. This table also boasts a complete white design with black trim that makes it look very elegant and playful. It stands out with its sleek lines and a silhouette that is both feminine and sporty.
Also Read: Upturned old car gets new life as playable ping pong table
11 Ravens is currently offering five of such limited edition tables. A portion of the proceeds will be provided to the Sport & Art Educational Foundation (SAEF) that offers 'table tennis therapy' to enhance the lives of individuals with Alzheimer's and other forms of dementia through specialized play.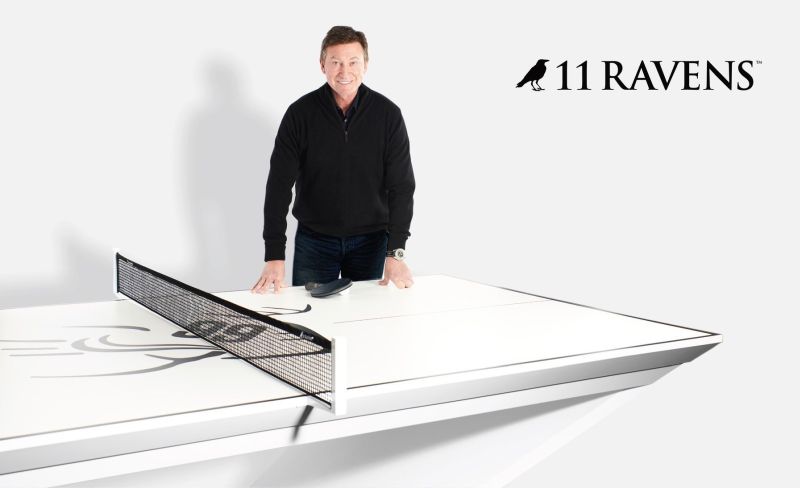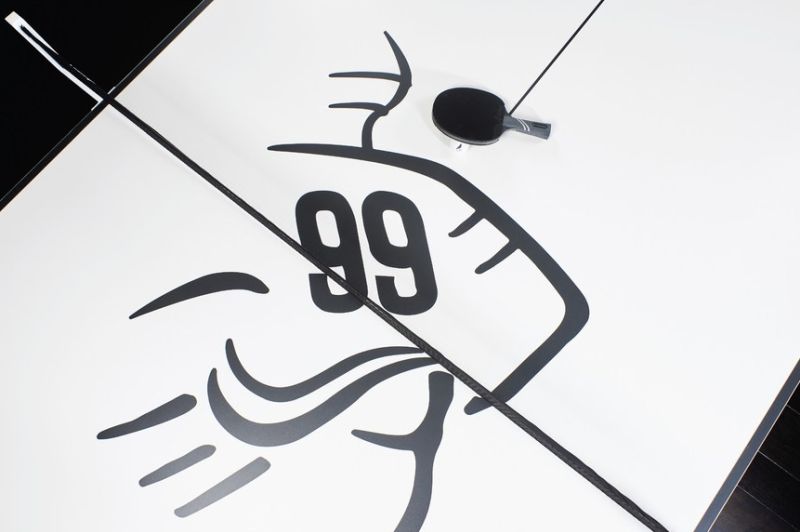 Via: PressRelease