More often than not we find ourselves enjoying nature's glory, sitting in the backyard or lush garden paddy field. Not only dwelling's outdoors, but most people love to soak the splendor of natural setting and look out for accessories that'll make their time under the sky comfortable. For all your near and dear ones who are outdoor affectionate, here is a collection of some the most unique and useful things you can gift them this holiday season.
# Compact Camp kitchen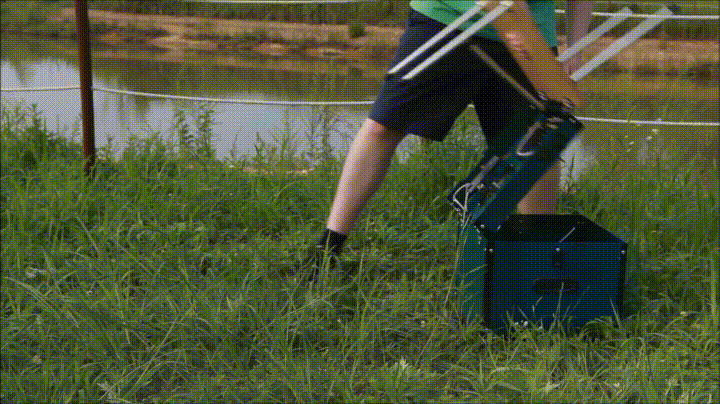 For a dear one who loves to cook in the outdoors, iKamper has come-up with an ultra-portable way to carry your kitchen to anywhere you like. Portable camp kitchen box named ITout is an all-in-one alternative for stove, gas holder, tables, light, and other kitchen utensils.
Buy: $155 – $195
# Outdoor Bread Oven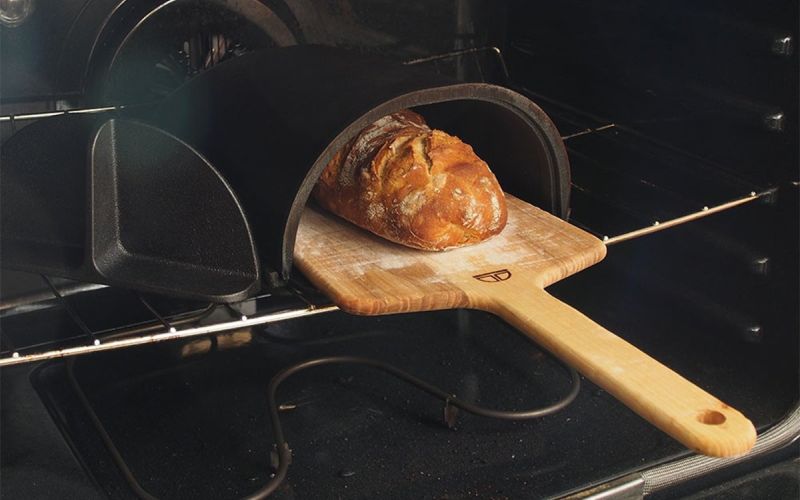 For freshly baked bread lovers, Chicago-based studio Strand Design has created the perfect tool dubbed 'Fourneau Bread Oven'. It is a cast iron portable oven that helps even inexperienced bakers create perfect loaf of bread in their garden.
Buy: $225
# Measuring Spoon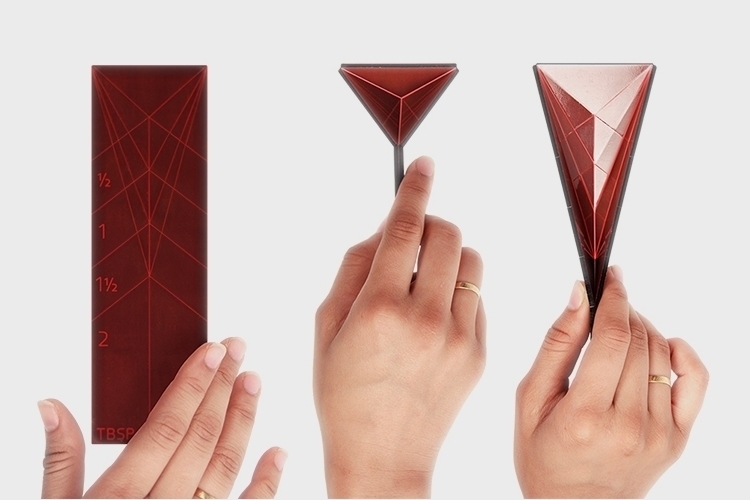 You might presume that a measuring spoon might be a very ordinary gift for someone you love, but this one is different. This accessory is like a small ruler that can be folded in the desired dimension of measuring spoon you want. A very good accessory while you are preparing a meal outdoors.
Buy: $8
# LED Tent Stakes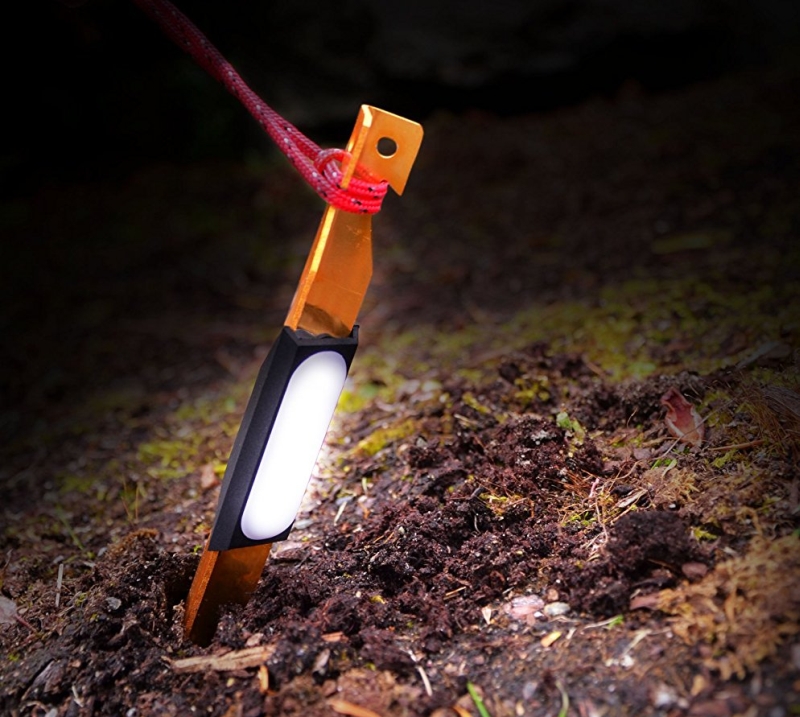 For those who like to pitch a tent with nothing but the star-studded sky above, this is a useful gift. StakeLight LED Tent Stakes have built-in LED light of 17 lumens to help locate the tent and also alert other campers around the area of your presence.
Buy: $18
# Sound Lantern
San Francisco-based company Pablo Designs and renowned Italian designer Carmine Deganello have collaborated to make a portable UMA Sound Lantern that doubles as a Bluetooth speaker. It is portable and rechargeable with eight hours of battery life for light, five hours of light and sound with up to three-and-a-half hours charge time.
Buy: $479
# Hammock Tent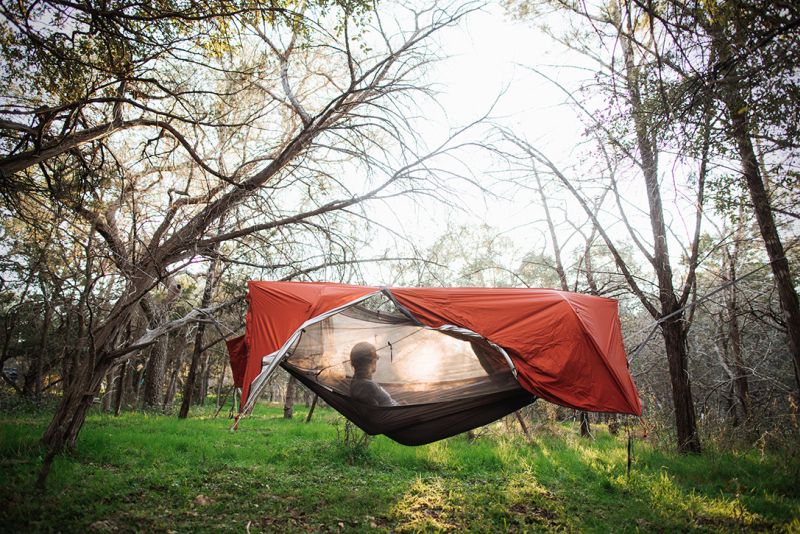 Normally you pitch a tent up from the ground, but this one is different. Having the properties of both a tent and hammock, this aptly named outdoor accessory is tailor-made for nature lovers. Kammok Sunda can be set up as a tent or used as a hammock anytime, anywhere you want.
Buy: $349
# Portable BBQ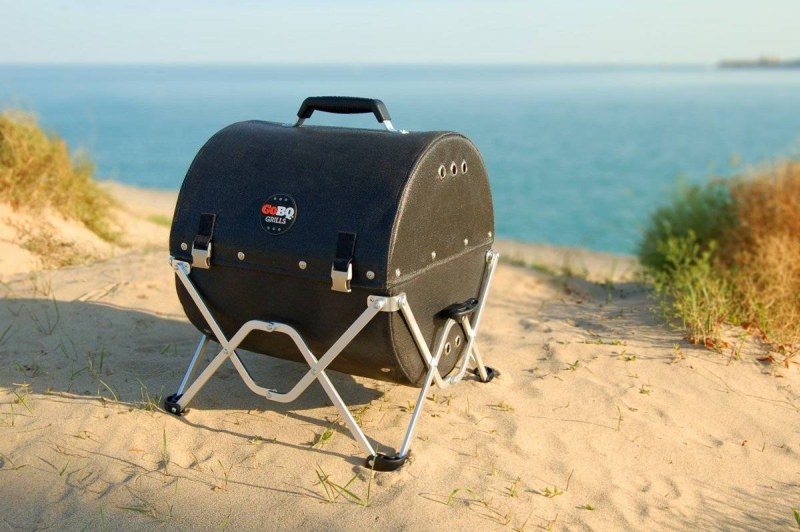 One outdoor cooking accessory that you want to have with you at all times is a portable BBQ which lets you grill your favorite food recipes in a jiffy. GoBQ Grills charcoal grill is the perfect gift for that foodie friend who always wanted a portable grill for outdoor adventures.
Buy: $150
# Firewood Splitter
When you are out for an adventure and need to setup a bonfire or cut wood for your barbecue, the main thing you need is wood. To make your buddy's task easier to split wood logs into firewood, this accessory is an absolute give away. It's the safest and easiest way to cut wood.
Buy: $90
# Simple Shower
For die hard adventure junkies, there can be times when they go for days without the shower. The Simple Shower by Rainburst is a plastic device that attaches to any one or two-liter water bottle and convert it into a portable shower for a nice 35 to 36 seconds bathing experience.
Buy: $10
# Snow-Melting Stair Mat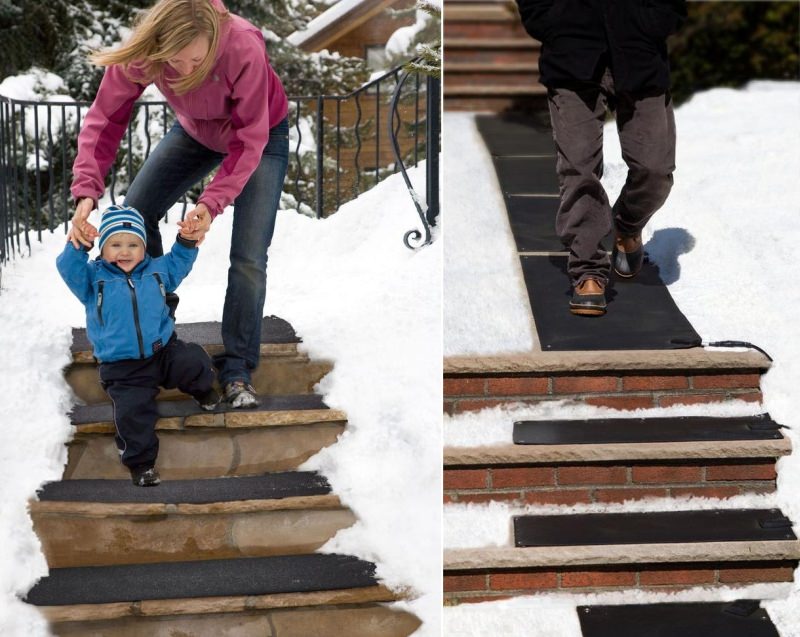 Holiday season brings with it a lot of snowfall and one problem that we all face is the accumulation of ice on walkways and stairs outside our homes. HeatTrak's Heated Snow-Melting Mats melt snow on contact and prevent any hazards.
Buy: $63
# Solar Powered Umbrella
You always need a bit of shade when relaxing out in your backyard or on a family picnic on the outskirts of the city. The Cumulus Parasol solar-powered umbrella automatically opens-up when the sun beats down on it to shade you from the sun. Since it is compact, you can set it up in any outdoor environment.
Buy: E-mail inquiry
# Fire Tower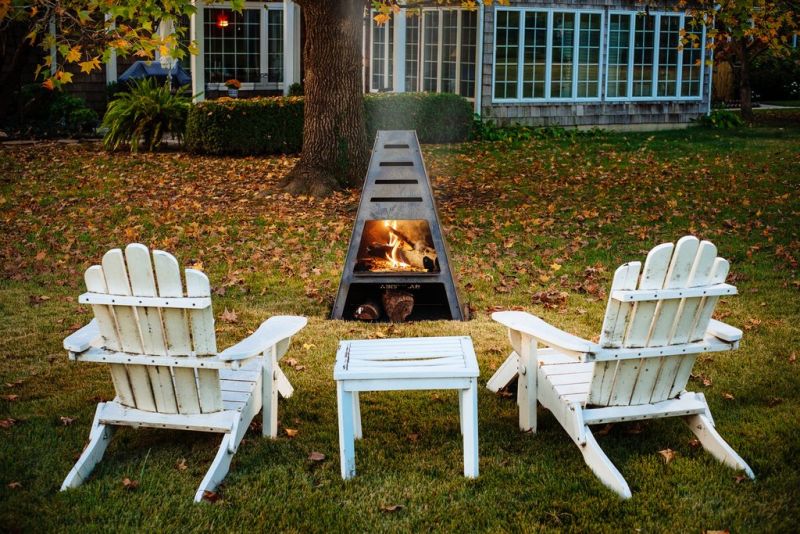 Blaze Fire Tower is a stylish all-in-one alternative to enjoy a barbecue in your garden or your backyard. It acts as a smoker and a firepit to enjoy cozy warmth of a bonfire in your backyard Perhaps a perfect gift for your outdoor enthusiast friend.
Buy: $499