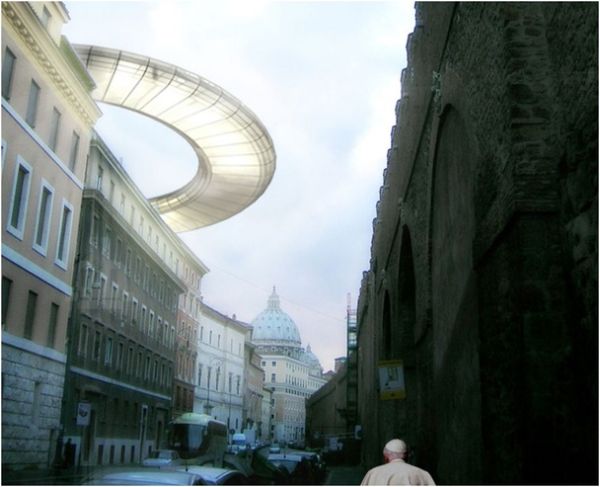 It is a UFO, is it a futuristic landing pad for helicopters? No, it is a conceptual plush apartment for the first retired Pope in 600 years! Yes; we are talking about the one and only Pope Benedict XVI, and how his retirement has initiated a flurry of architectural designs ranging from the practical plans to remarkably queer proposals. We daresay, the above pictured scheme belongs to the latter category, though with its own set of modernistic attributes. Shaped in the form of a halo (a witty allusion to His Holiness), the sky-high pad close to Piazza della Rotonda has been conceptualized by the 1Week1Project group.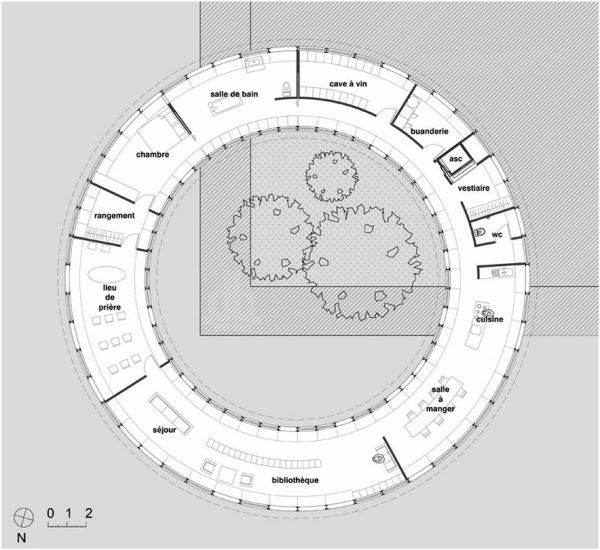 The elevated apartment goes by a hollow circular form, with the spatial arrangements clustered along its 'rim'. These arrangements are connected by a circular corridor running on the rim's inner edge. Their pattern is deftly suited to improve circulation as well as cater to the 'holy' needs of the Pope. For example, from the circulation perspective, the Pope's private chamber is flanked by a big bathroom with a tub on one side, and a spacious closet on the other. Other 'societal' zones are defined by a wine cellar, a large library and an equally imposing dining room for other visiting cardinals.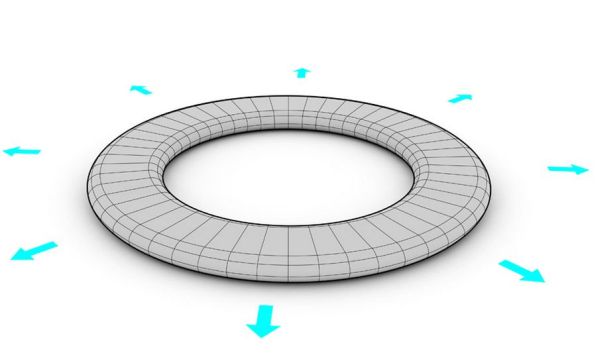 Finally, the structure of the hollow apartment encircles a inner garden atrium, while its outer windows open up to 360 degree views around the city of Rome. In essence, this visual form is minimalist in its approach. However, with the overtly futuristic aesthetics, the building would surely stick out in an odd way with the historic neighborhood of Rome.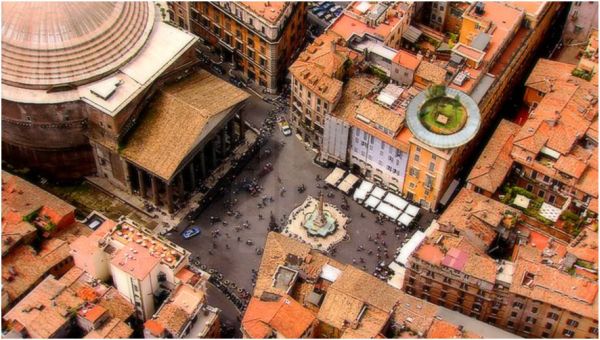 Via: 1Week1Project