Living in the metropolitan city of Mumbai, India, 38-year-old Dr. Reema Lewis has turned her home into a genuine green living space. Born and brought up in Bengaluru, she always had been in a close association with nature. Her love for flora is evident with a look at her house in Thane, Mumbai, where she moved after her marriage.
A physiotherapist, pilates trainer and a fitness expert, Reema is an entrepreneur at home and also has worked as a lecturer of physiotherapy in Bengaluru. Besides healing bodies with her therapy, she applied her healing touch to nature as well by turning her home into a living green space.
Reema and her husband decided to go solar back in 2010 when they were expecting their baby. They wanted a healthy environment for their child. As they reside in a metropolitan city, it was crucial to go green.
Harnessing Sun's Energy, Saving Fuel
They began with installing a solar water heater at their home. All the bathrooms and kitchen are connected to the solar water system. Four years ago this family installed solar panels with the help of Magenta Power, a leading firm in the renewable energy solutions and electric vehicle charging infrastructure sector.
Today their entire house is powered by solar energy. Prior to this, their electric bill used to mount up to Rs 10,000 per month and in summers this figure would escalate much higher, which is now cut down to Rs 300. Today, the family has a 5 KW solar system.
In order to preserve the atmosphere from the pollution, she gave up her petrol-fueled vehicle and adopted an electric car. While in the past, her vehicle used to consume Rs 9000 worth of petrol per month, Reema now spends Rs 500 on the electric car as she has an EV-charging unit installed in her parking space which is connected to solar panels on her rooftop.
Also Read: Man Saves Big Time by Shifting into Self-Built Tiny House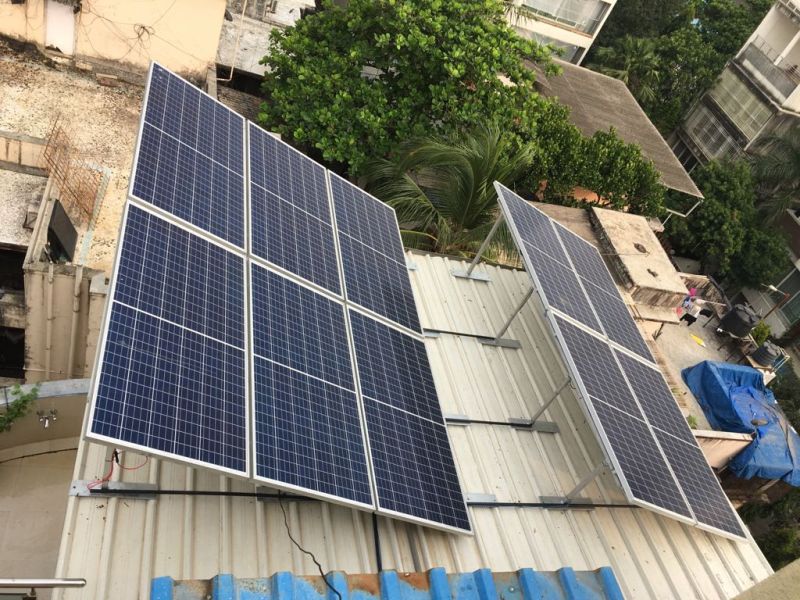 Going Green For a Better Tomorrow
Aside from running her house on solar energy, Reema has also chosen natural composting and vermiculture to make optimal use of household waste. She uses this compost to nurture the variety of plants on her terrace, including mint, papaya, pumpkin and cucumber among many others.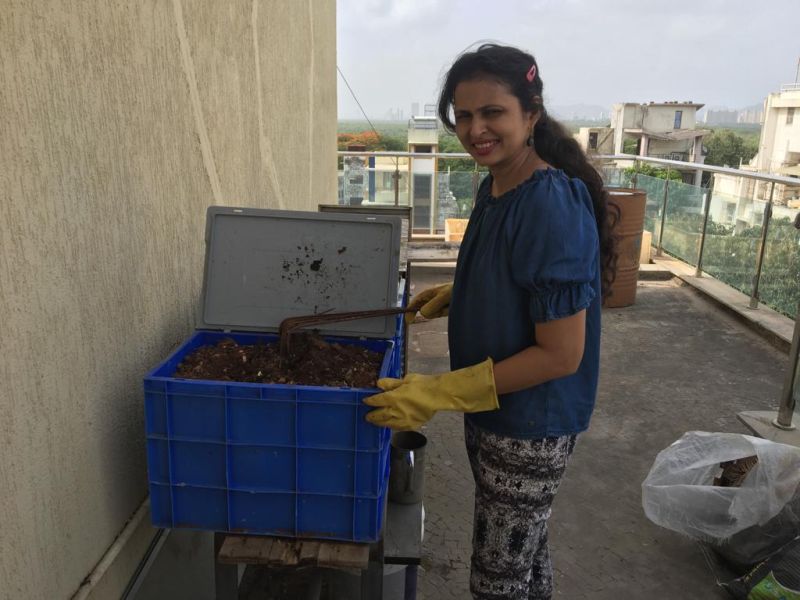 Her thoughts and actions are not something that we are unaware of. Being Eco-friendly doesn't cost much and absolutely is not time-consuming. If a lady who is a mother, entrepreneur and also taking care of her family can do it, anyone can. Moreover, she has set an example that in the long-run going green can extremely reduce our cost of living. And of course, it's obligatory for the survival of all living species as well to go green.
Via: TheBetterIndia