Gone are the days when people used to embellish their homes with old school cubical fish tanks. Nowadays, fish tanks are aesthetically so beautiful that people are drawn toward them the moment their eyes spot one in the vicinity.
According to recent studies, keeping a home aquarium invokes an environment of peace and serenity. There is something mesmerizing and charming about aquariums, and their mere presence offers a sense of peace and tranquility. They have the power to calm down people and reduce their stress and blood pressure. The more attractive your tank is, the bigger the health benefits you will have.
Here are some beautiful ways to bring the best of marine life to your home interior.
#1 The dog house surrounded by an aquarium is a cute way to offer shelter to your furry friend.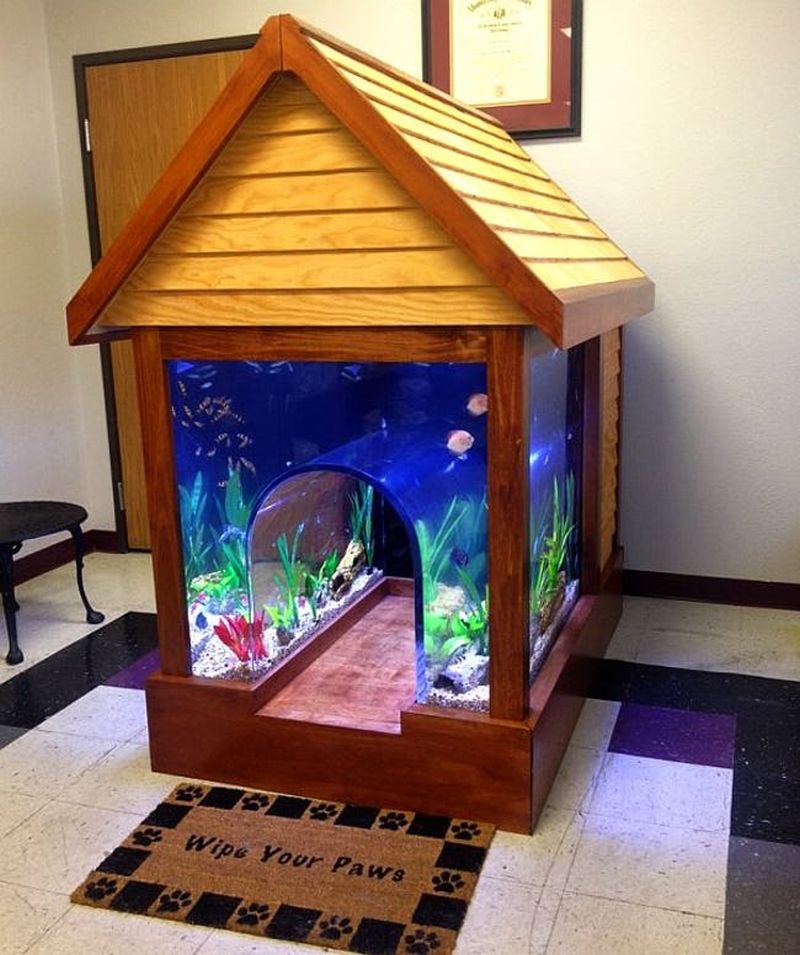 #2 An old music instrument beautifully recycled into a functional piano aquarium. Isn't it amazing?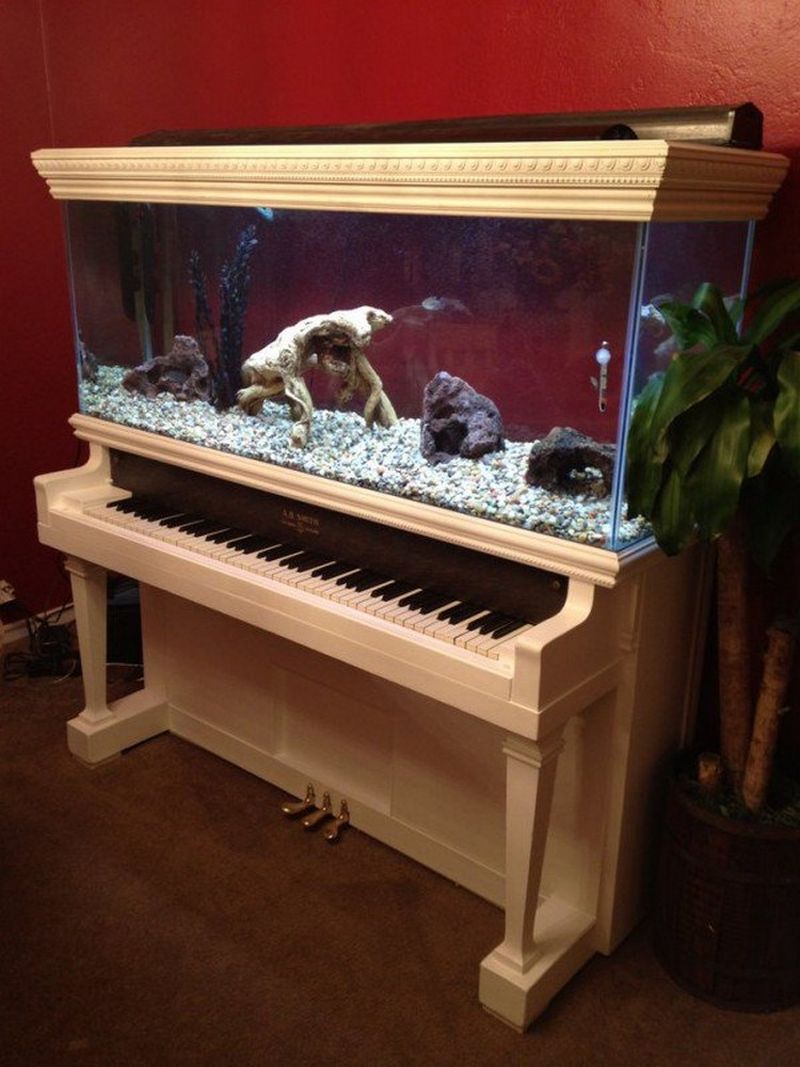 #3 This inspiring Aquafarm is a self-cleaning fish tank. A little eco-system you would love to have on your table.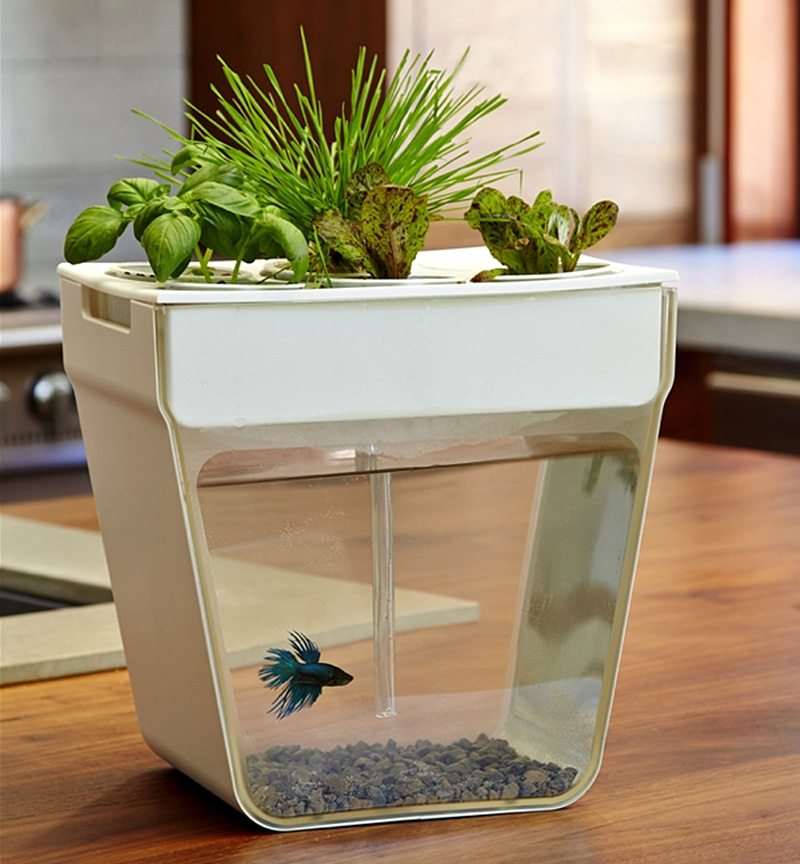 #4 Functional and amazing aquarium Pc, now that is something unique.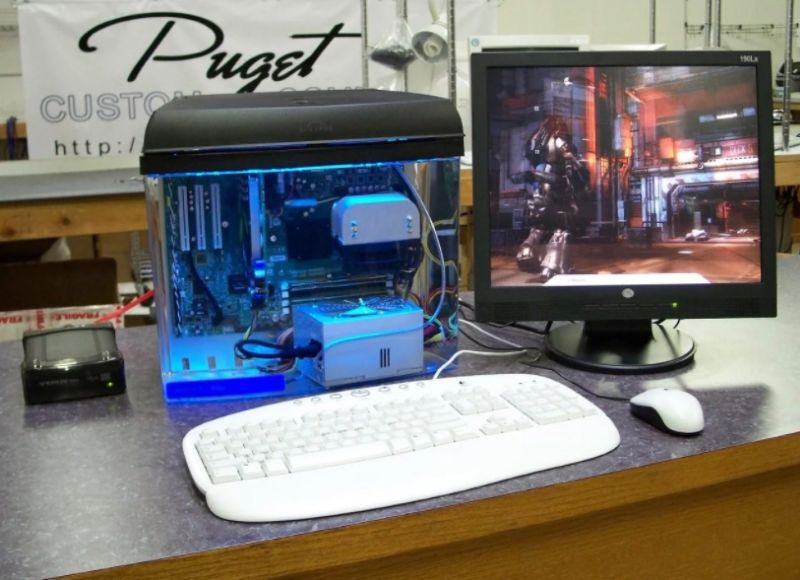 #5 How about the combination of fire and water? Weird right? This architectural fish tank that sits inside the Glass House by Razvan Barsan + Partners and Wigwam Design WIGWAM design doubles as a fireplace.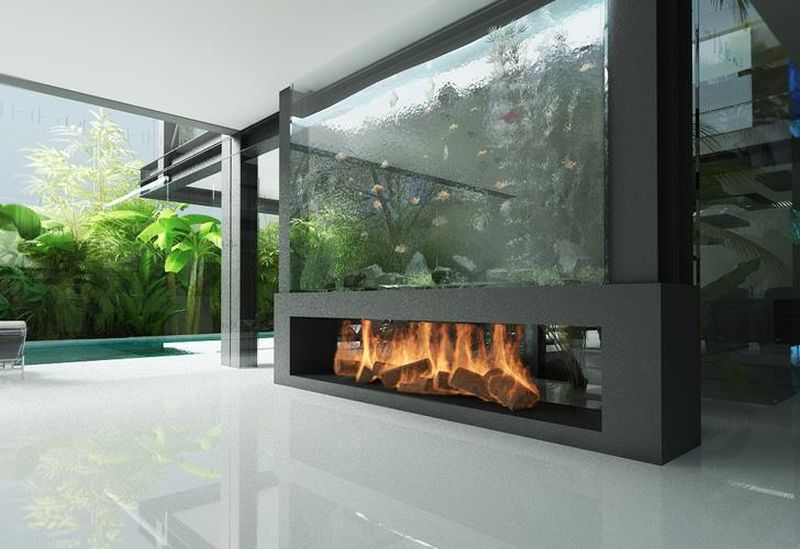 #6 The desktop computer-powered aquarium that provides a comfortable habitat for fish.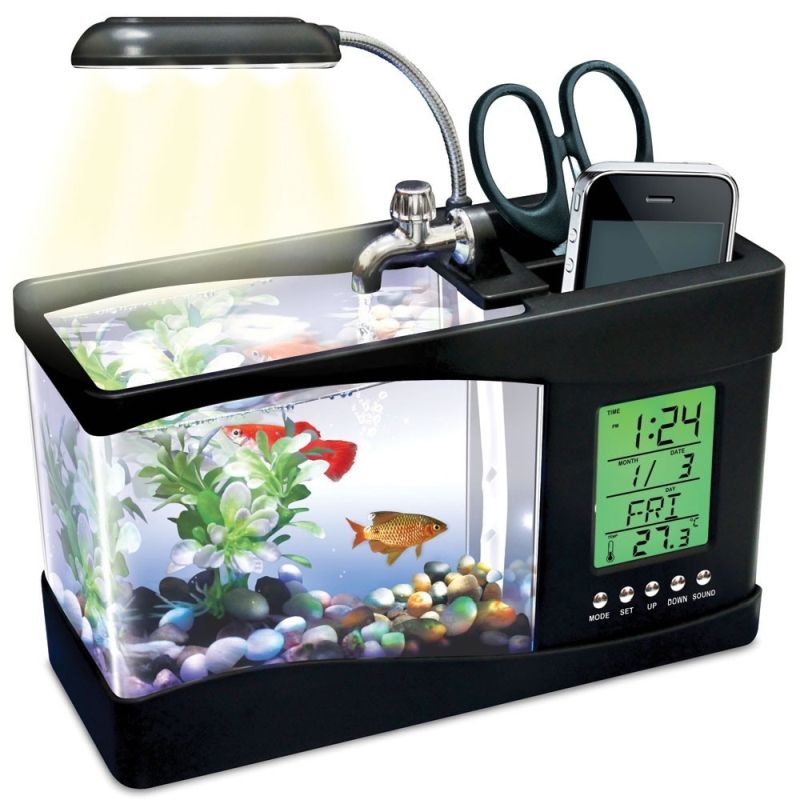 #7 Aquarium pool table; it can be the best gift for those who love to strike the ball while enjoying fish gazing.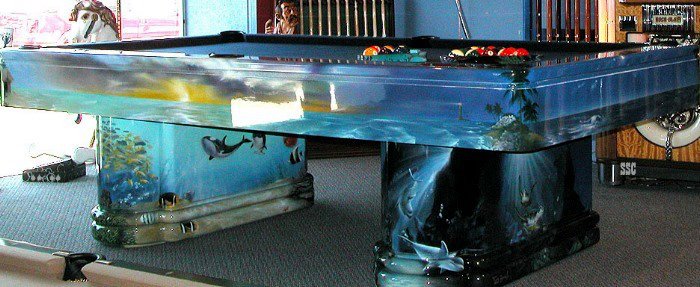 #8 Fish 'n Fun toilet aquarium is designed by California-based AquaOne. The cistern has a water tank that wraps itself around the inner tank, i.e., aquarium. It has LED lights and a powerful filtration system that makes it totally cool.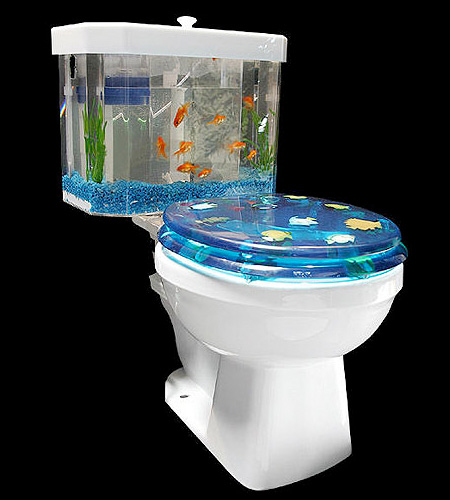 #9 Designed by Robert Kolenik, this luxury kitchen island will turn your cookhouse into a beautiful oceanic of wonder.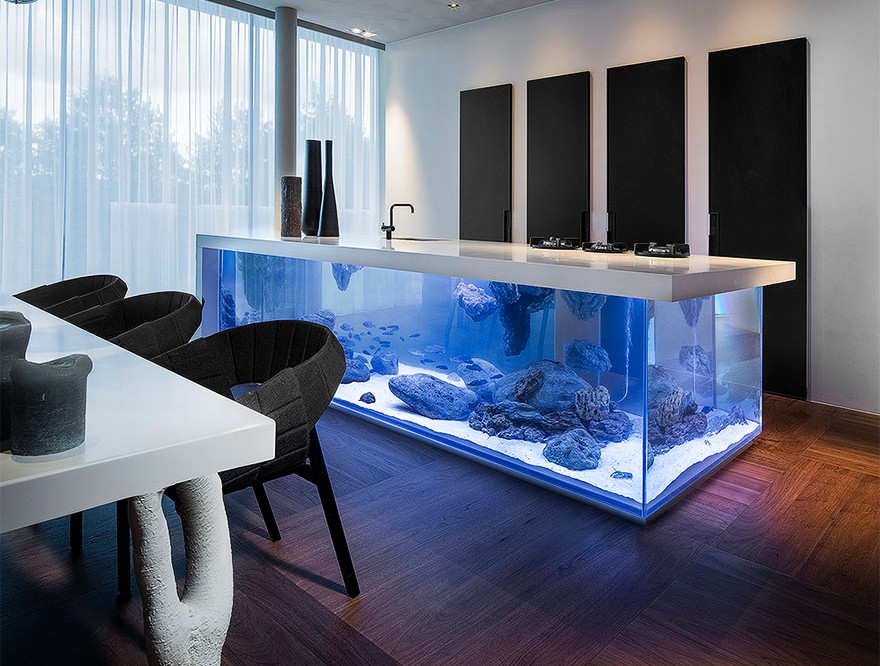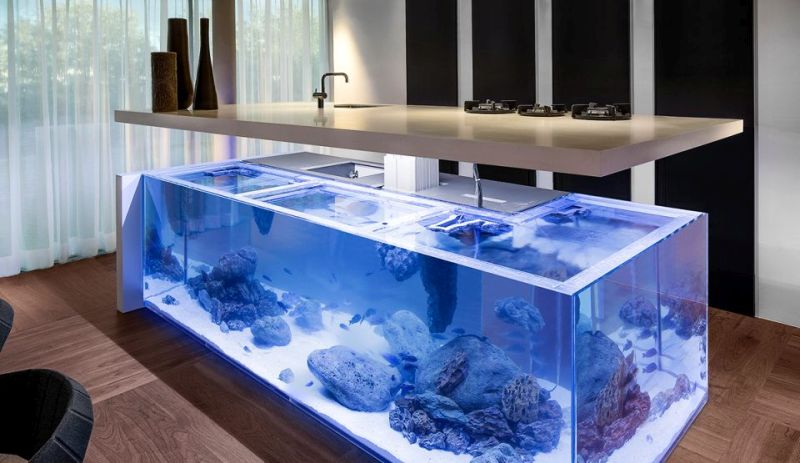 #10 Love aquatic life? Then this aquarium bed is for you. The massive 650-gallon aquarium bed is custom-made to offer a mesmerizing view of aquatic life while you sleep.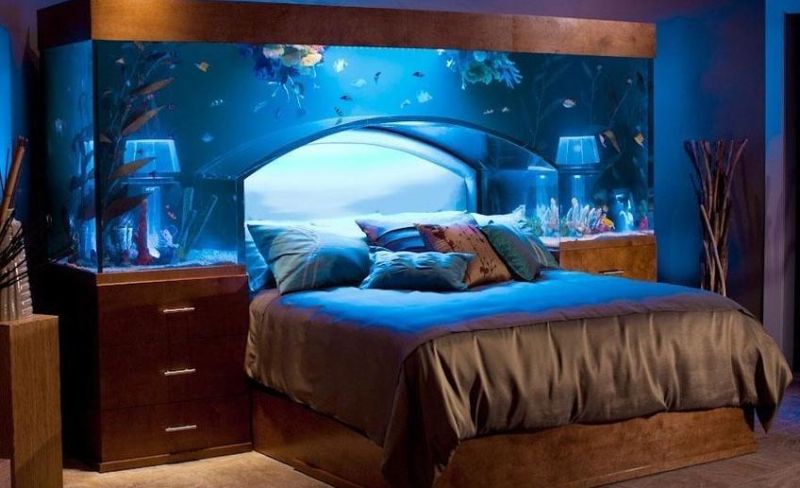 #11 All bookworms in the house, try this awesome aquarium bookshelf to show off your book collection.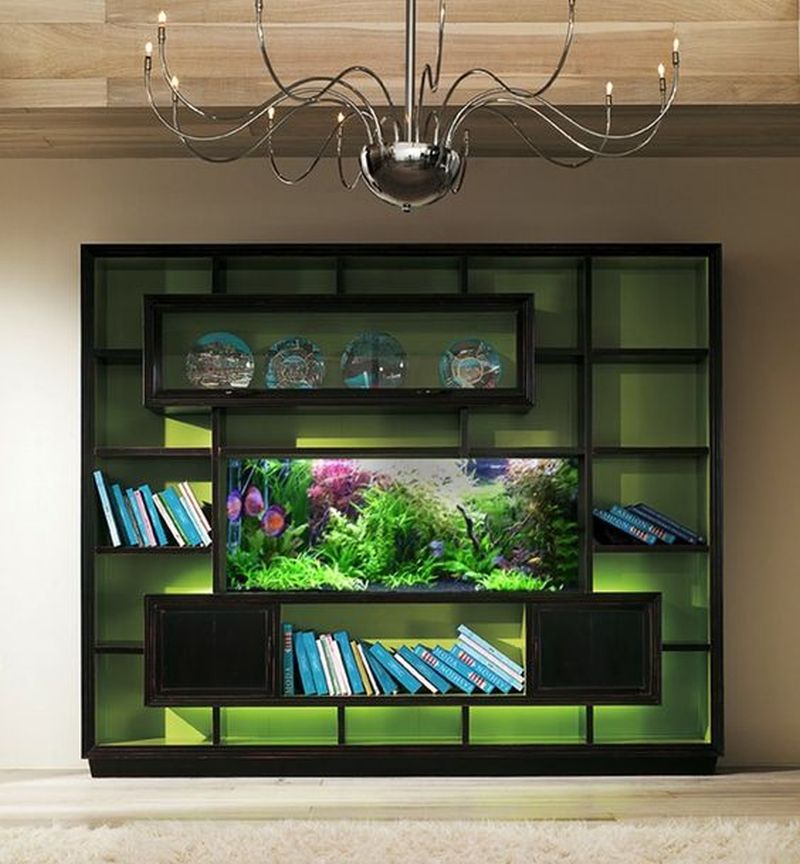 #12 Upgrade your bathroom with this amazing aquarium sink fish tank.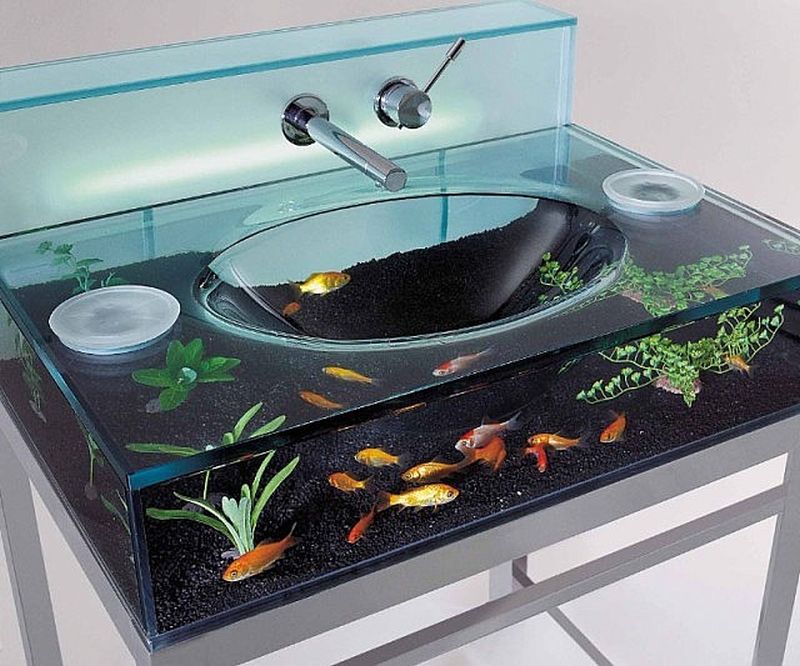 #13 Coffee table that doubles as beautiful aquarium for your living room.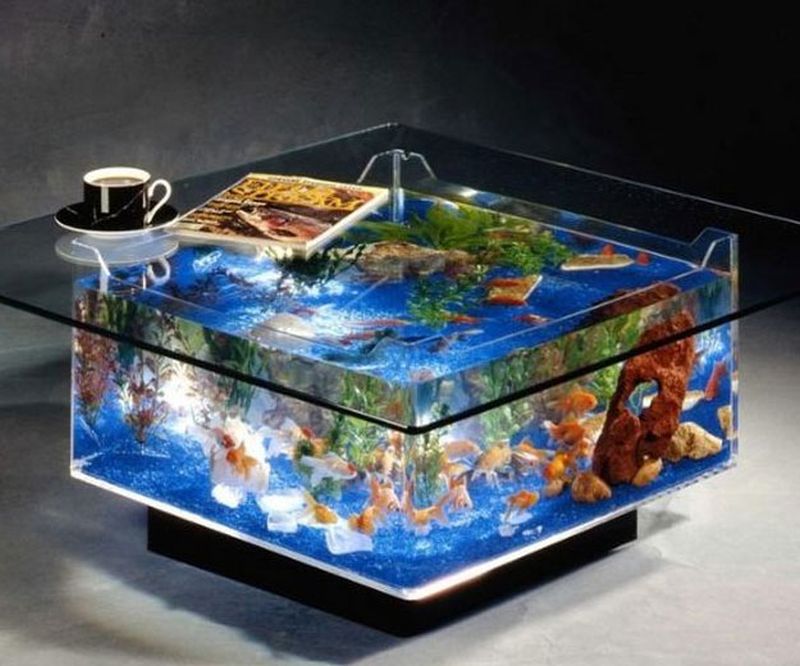 #14 Take a dip with fishes in Moody Acquario bathtub. The bathtub has a full bathing space with an aquarium on one side.
#15 Duplex is a combination of a fish tank and a bird cage. The aquarium has a hollow space inside, where birds can move or fly alongside the fish.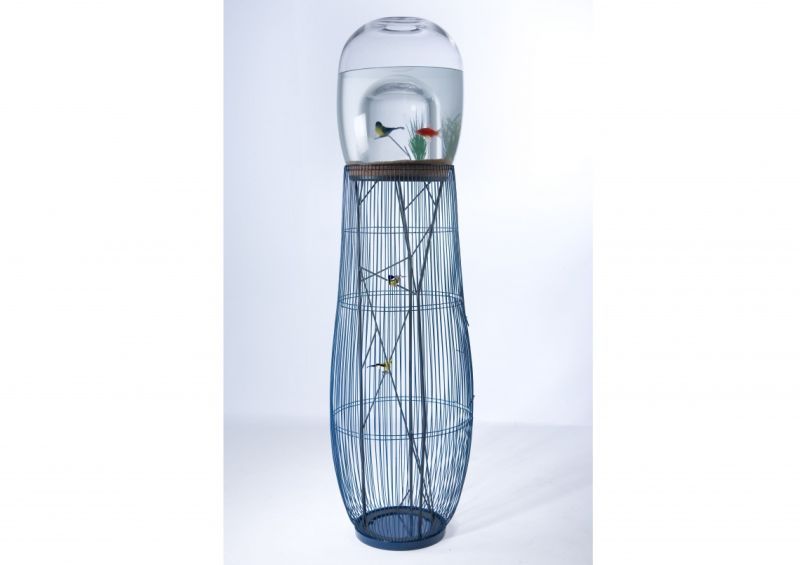 #16 The wall fish aquarium by Okeanos Aquascaping is an elite way to decorate and turn your living room into an ocean.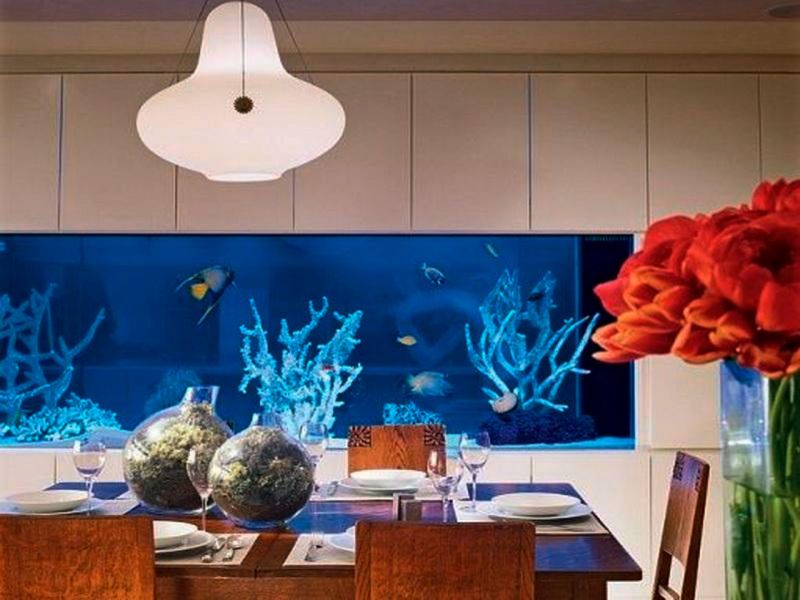 #17 World trip by Takuro Yamamoto shows the aquatic life in the shape of the world map.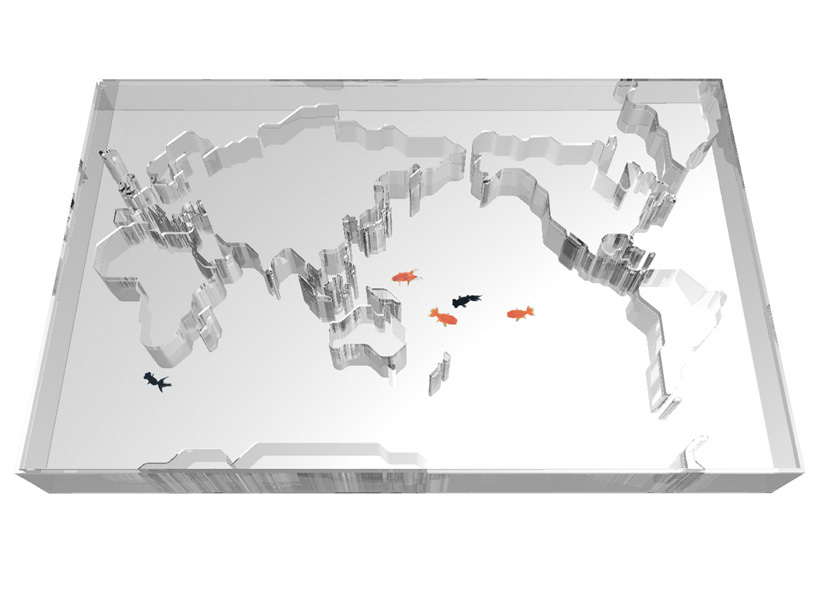 #18 Fish tank clock is the home of beta fish. It tells time while fish swims across the length and breadth of the clock.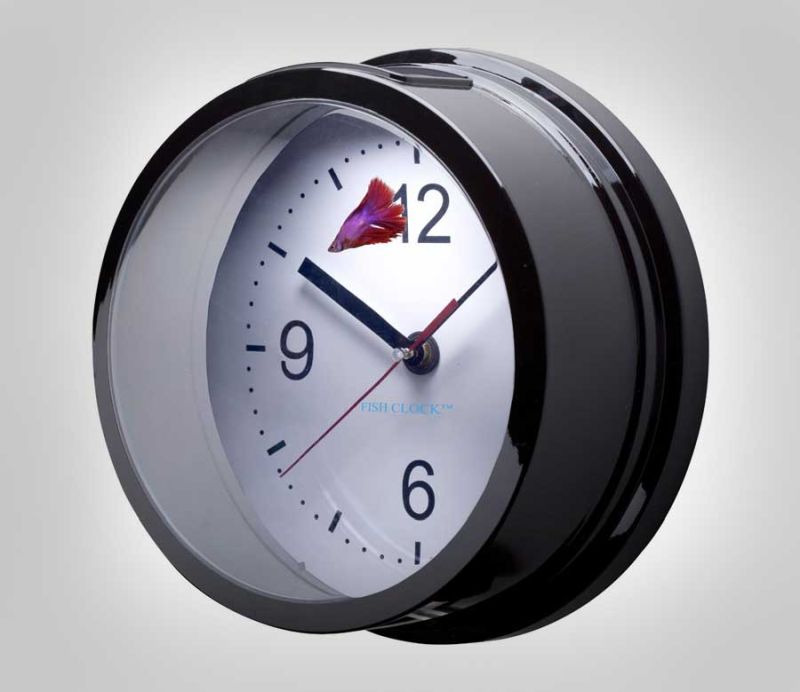 #19 Hydroglass by HydroCo is a stunning Vichy shower design that engages your senses while you undergo thermal water treatment.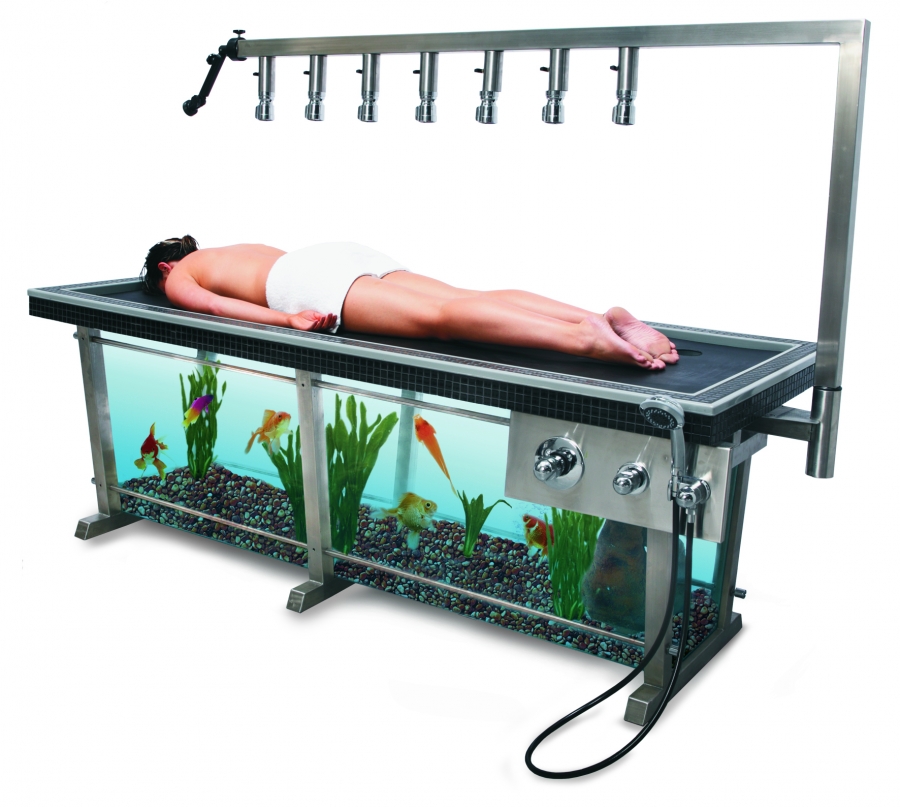 #20 An aquarium enhances the beauty of a living room. What if your sofa had a built-in aquarium? A cushy seating with the aquarium on both sides!