Gone are the days when people used to embellish their homes with old-school cubical aquariums. Nowadays, fish tanks are aesthetically so pleasing that people are drawn toward them the moment their eyes spot one in the vicinity.
According to recent studies, keeping a home aquarium invokes an environment of peace and serenity. There is something mesmerizing and charming about aquariums, and their presence offers a sense of peace and tranquility. They have the power to calm down people and reduce their stress and blood pressure. The more attractive your tank is, the bigger the health benefits you will have. Here are some of the most creative aquariums you will love to see or even have at home someday.
This gravity-defying fish tank is created by Japanese designer Haruka Misawa for her solo exhibition Waterscape in Taiwan. It is hollow in the center and resides within a 3D-printed casing.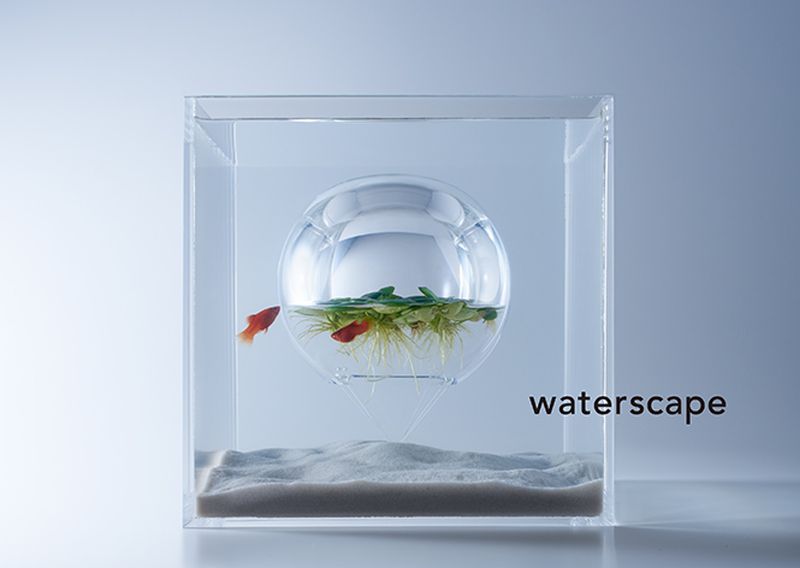 DIYer Matt Davidson has transformed an old TV set into a Seinfeld-themed fish tank. The background is decked with laminated images of a living room.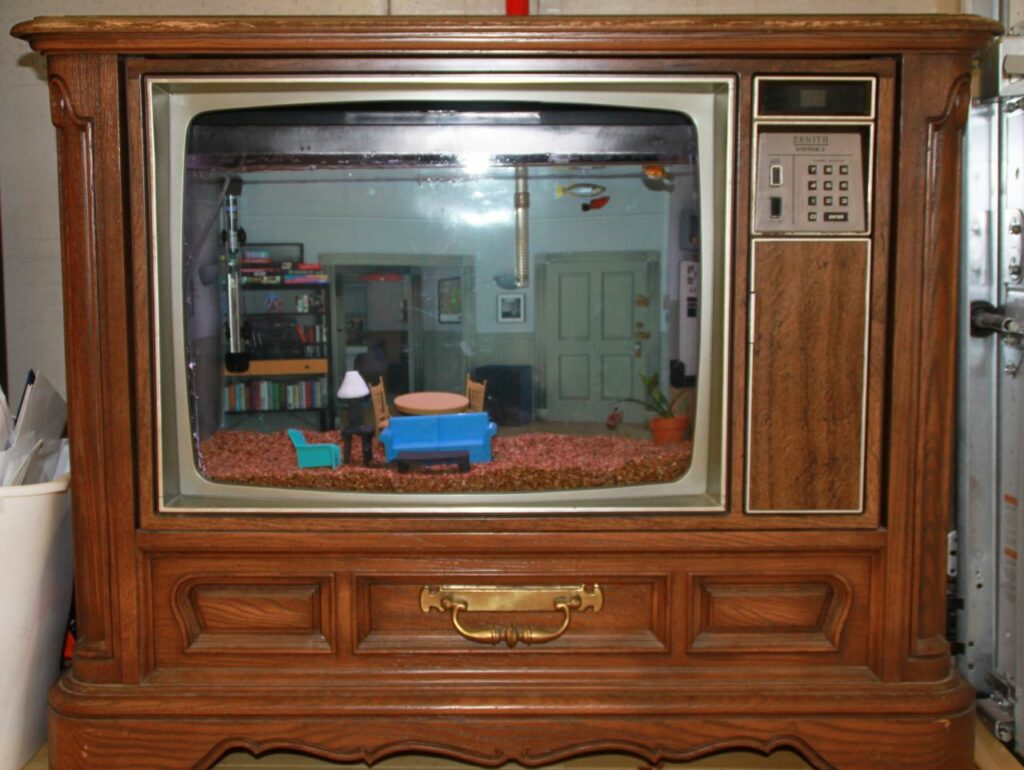 New Wave Aquarium Concepts has turned a Miele washing machine into an aquarium with a lighting and filtration system. It can hold up to 250 liters of water.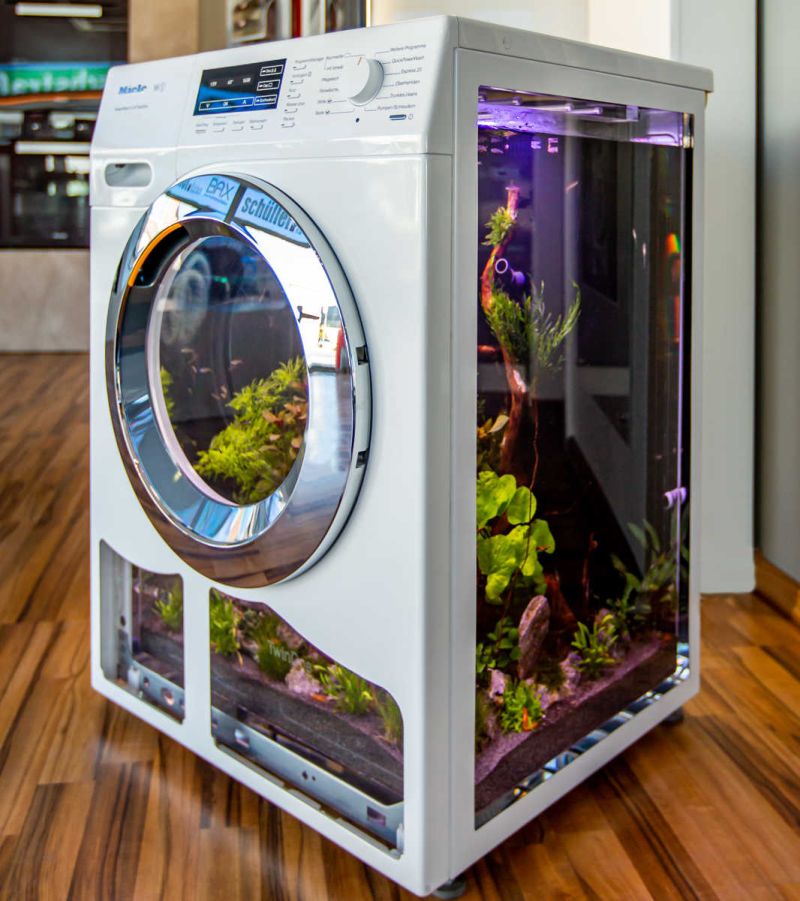 It is an 11,000-gallon tank with clear acrylic panels on the front that lets the owner gaze at the sharks inside.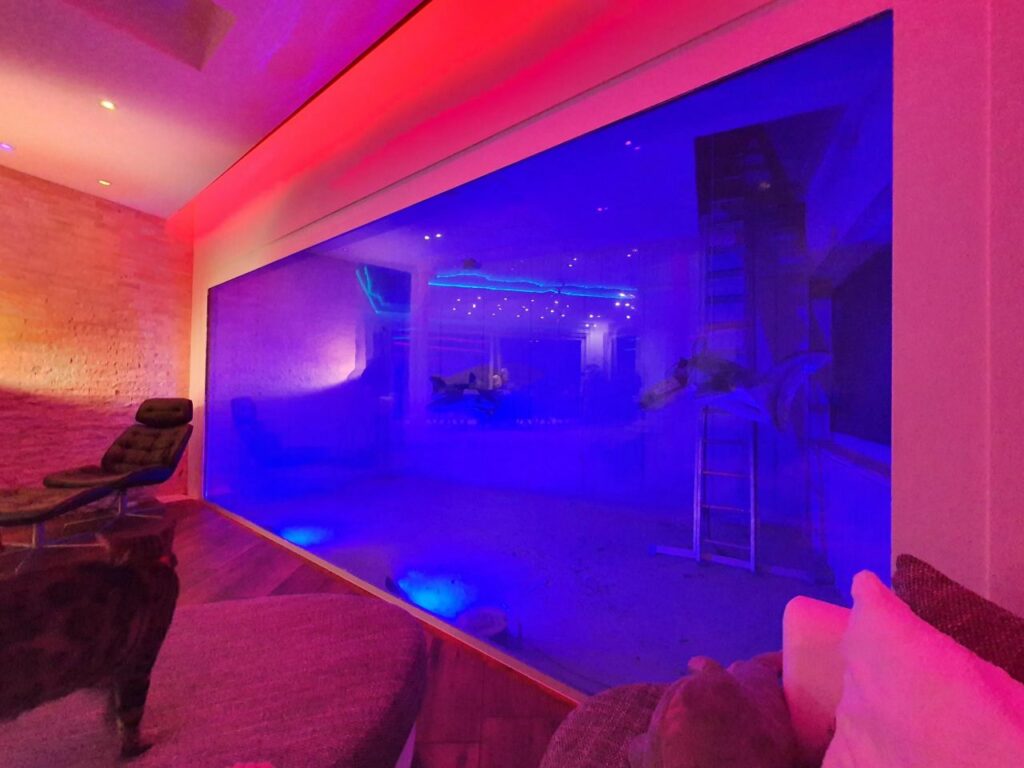 This entertainment center with a fish tank by Kent Cabinetry and Millwork Inc. looks really cool.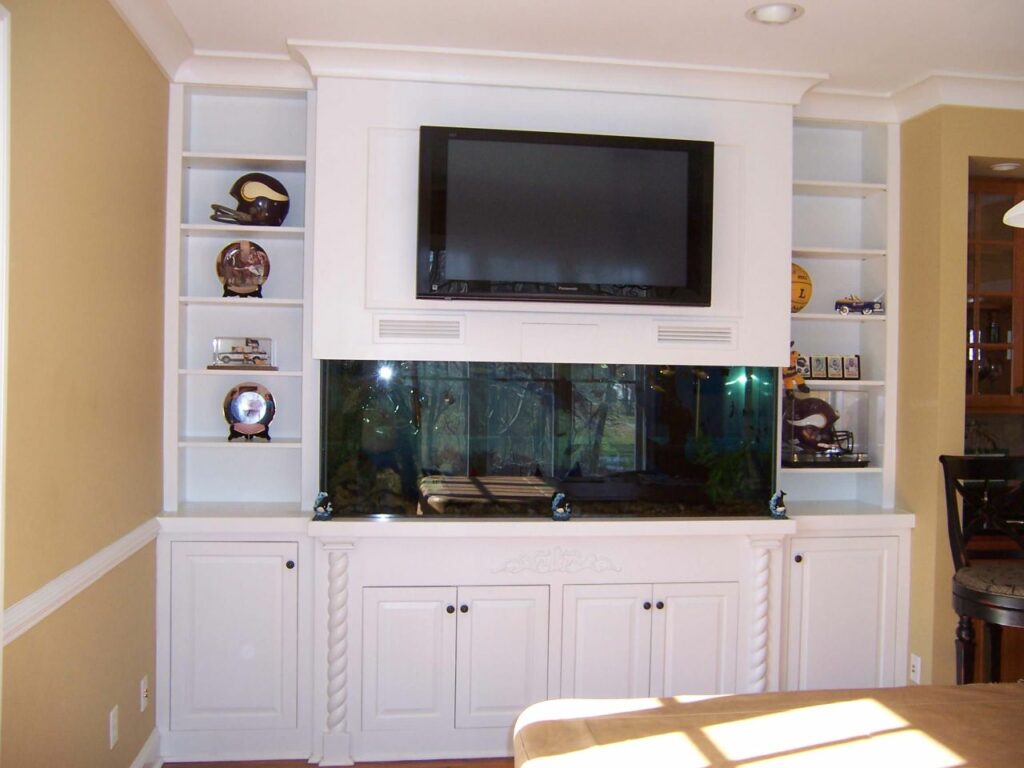 Dining room with double-sided custom aquarium by PURE Design Environments that becomes a wall divider.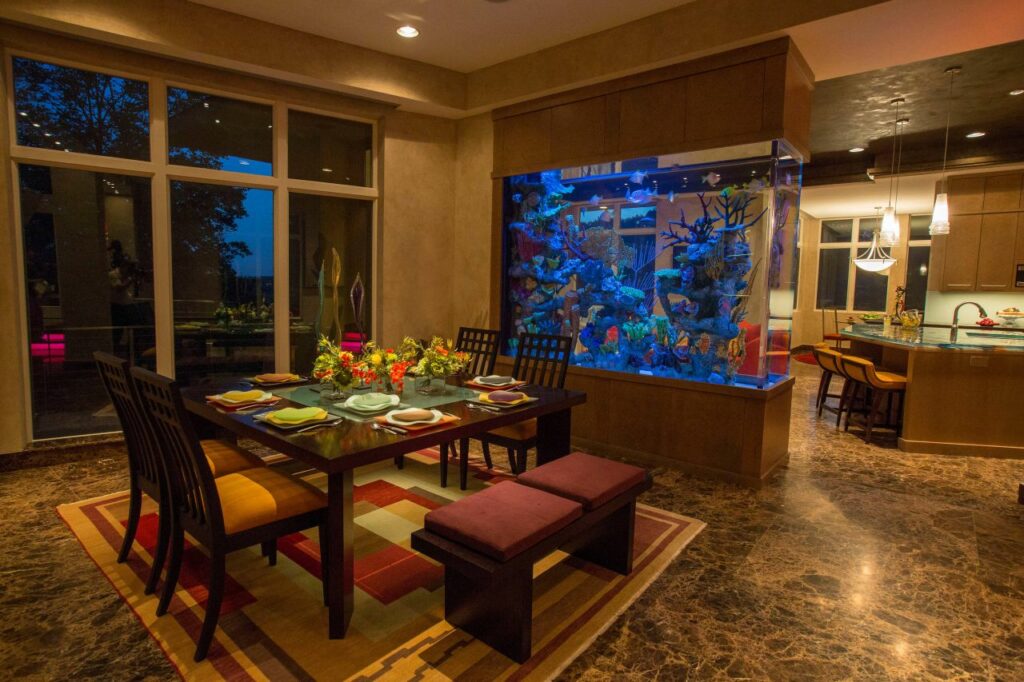 Custom built by The Fish Gallery, this 100-gallon cylinder fish tank with natural maple finish blends beautifully with any décor.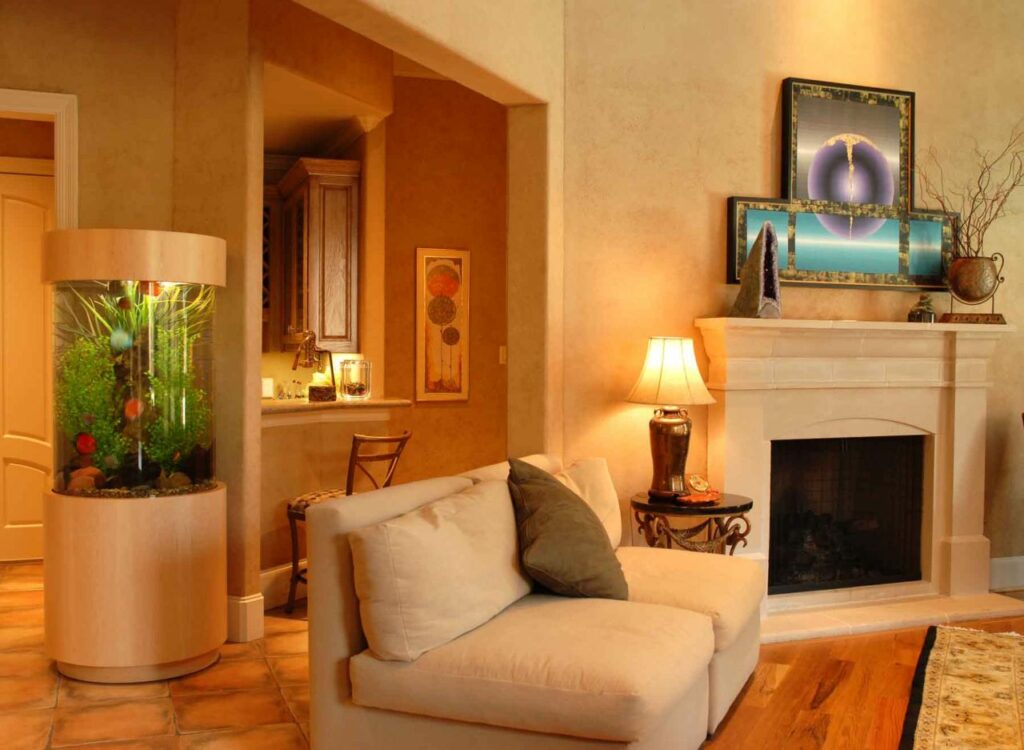 A beautiful in-wall aquarium is built by Domiteaux Garza Architecture under the staircase.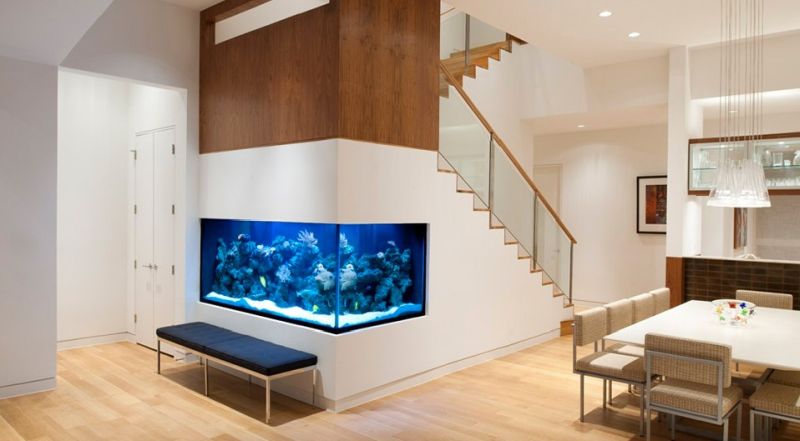 The dog house surrounded by an aquarium is a playful shelter for your furry friend.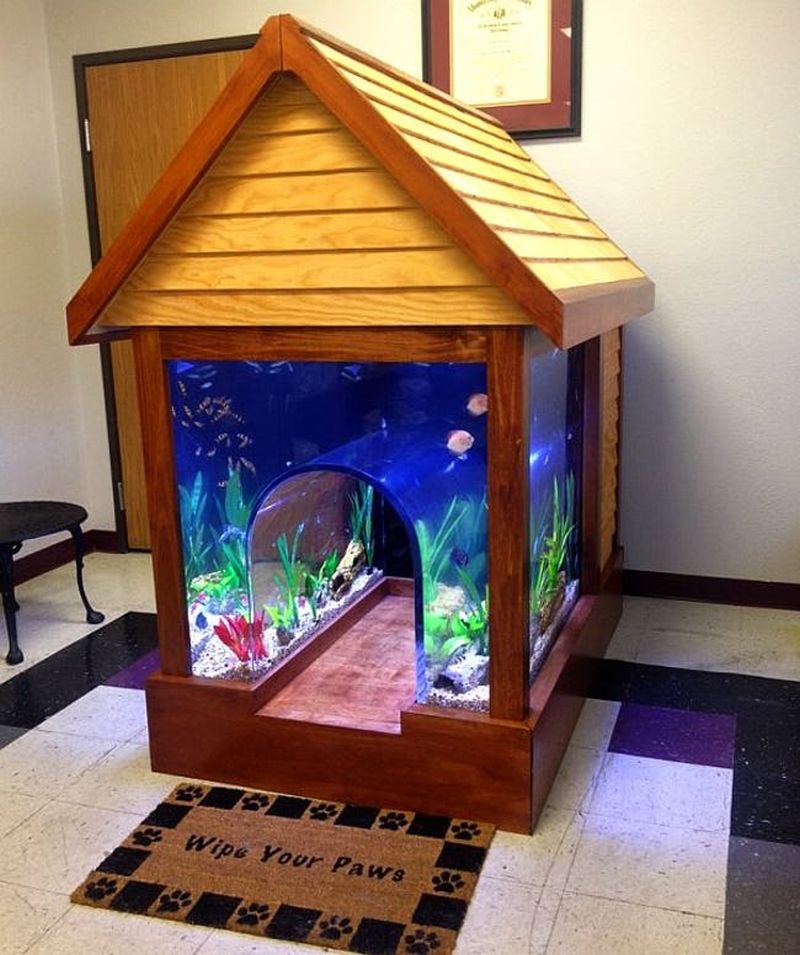 An old musical instrument beautifully recycled into a functional piano aquarium. Isn't it amazing?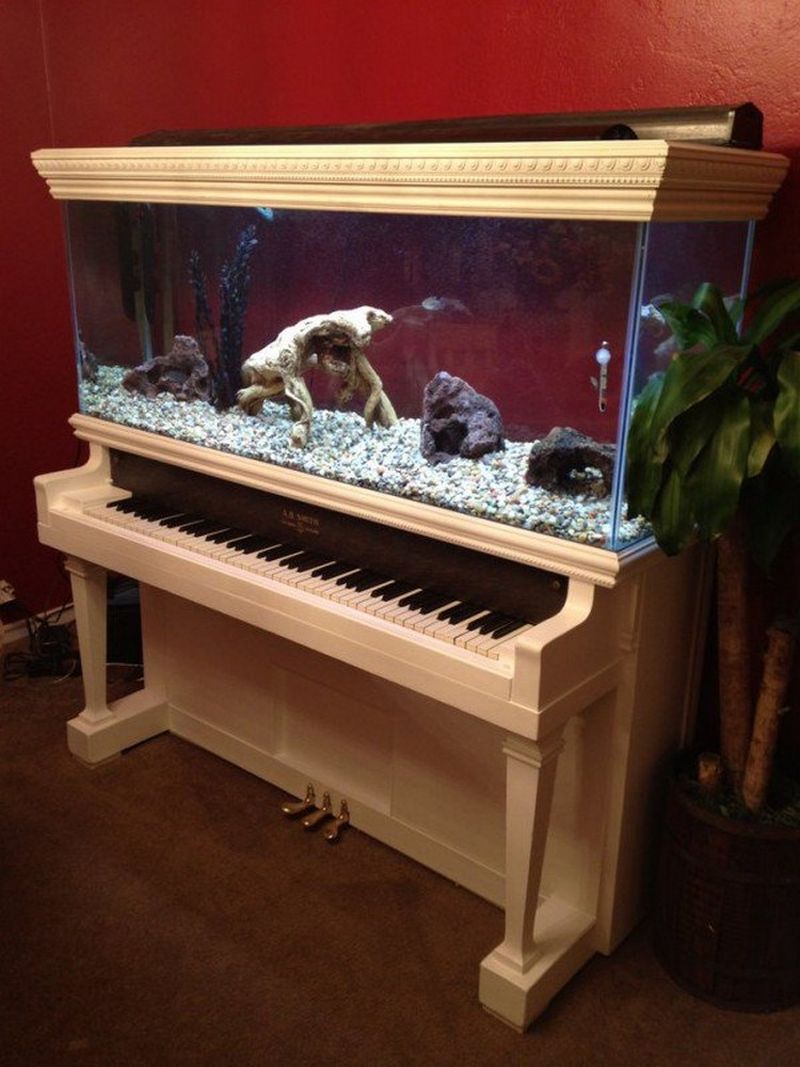 It is a water garden that can also become a self-cleaning fish tank. You can grow fresh greens on top. A little eco-system you would love to have on your table or shelf.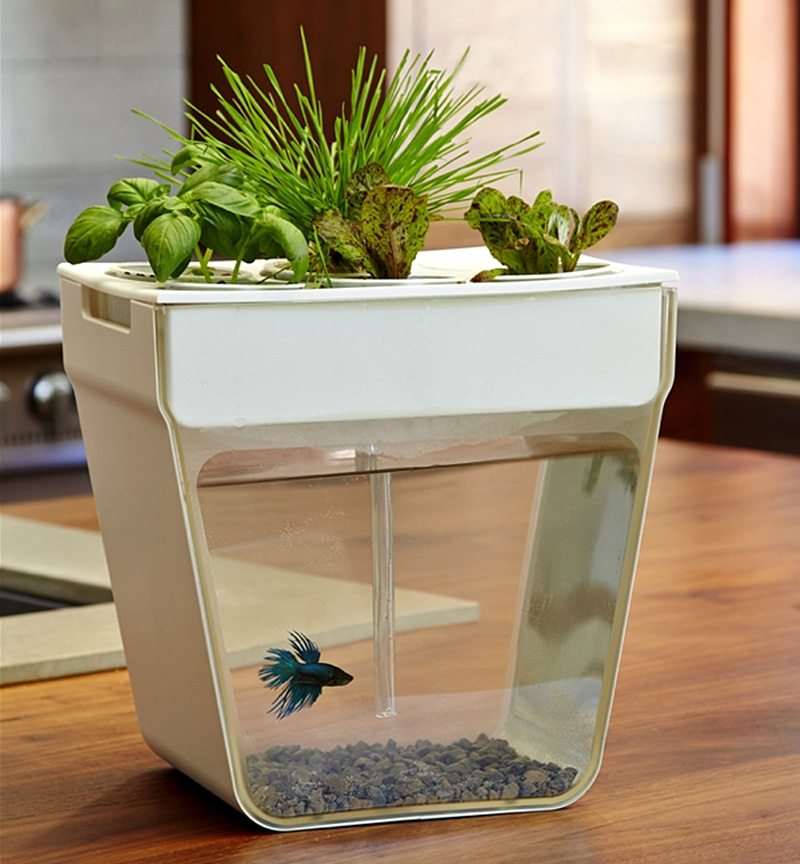 How about making a wall out of an aquarium? Weird right? have a look at this architectural fish tank in the Glass House by Razvan Barsan + Partners.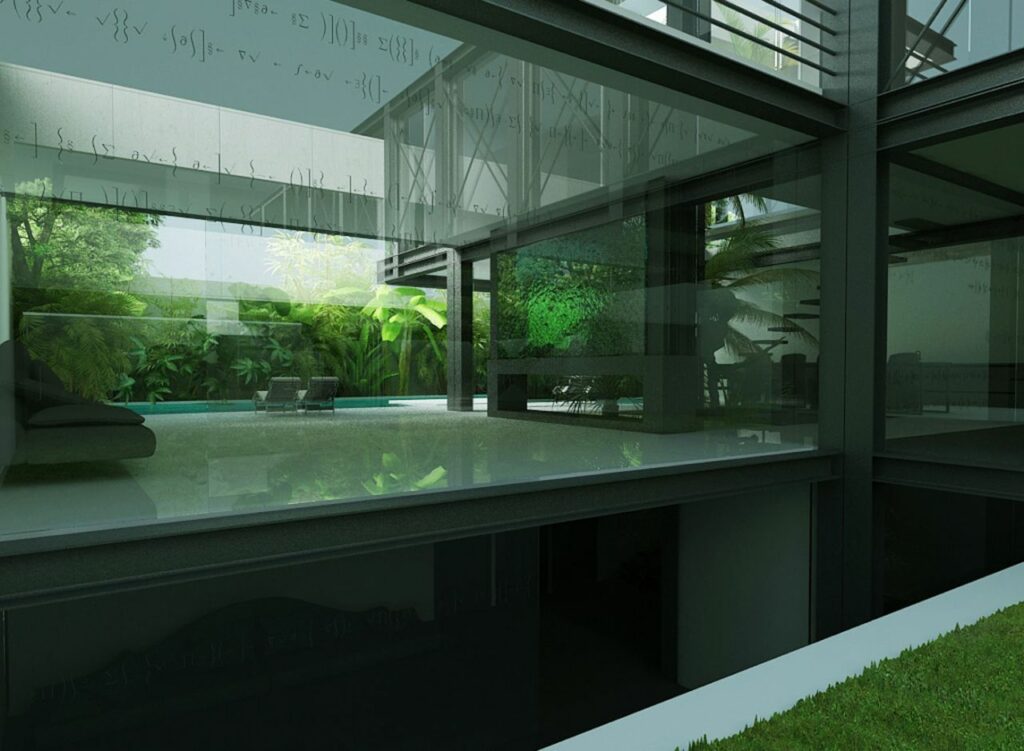 This USB-powered aquarium is ideal for your home or office. It includes LED lights and an LCD display that shows time, calendar, and temperature. Buy now on Amazon.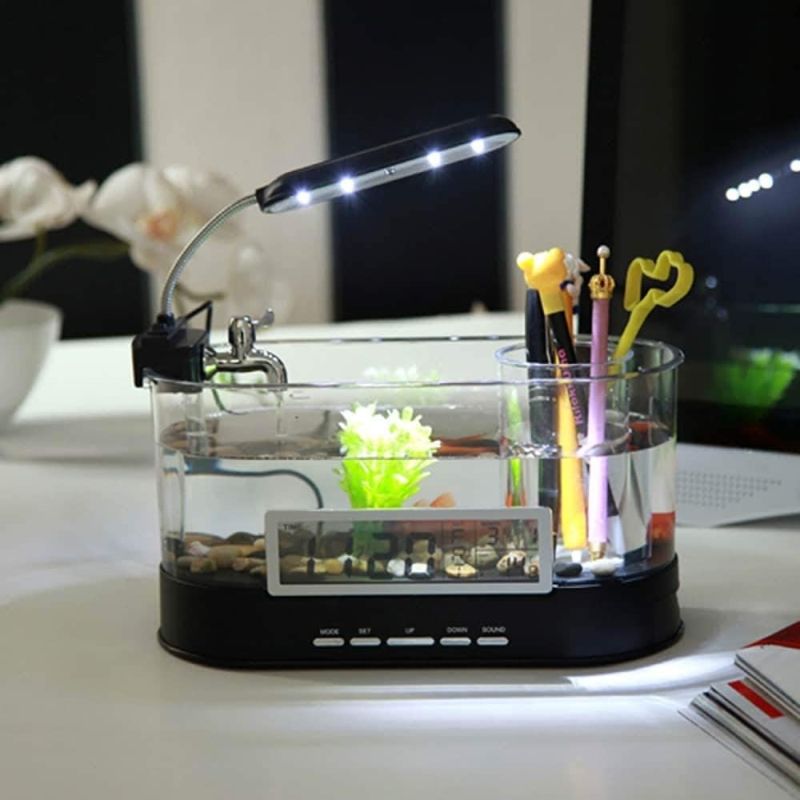 Also Read: Aquarium Maintenance Tips for Newbies
This aquarium pool table seems ideal for those who love to strike the ball while enjoying fish gazing.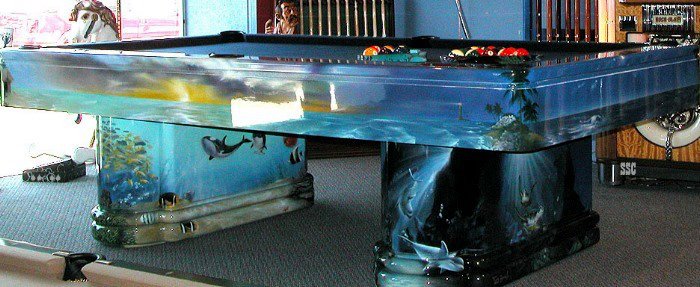 Fish 'n Flush toilet aquarium is conceptualized by California-based AquaOne. The cistern has a water tank that wraps itself around the inner tank, i.e., the aquarium. It has LED lights and a powerful filtration system that makes it useful and entertaining.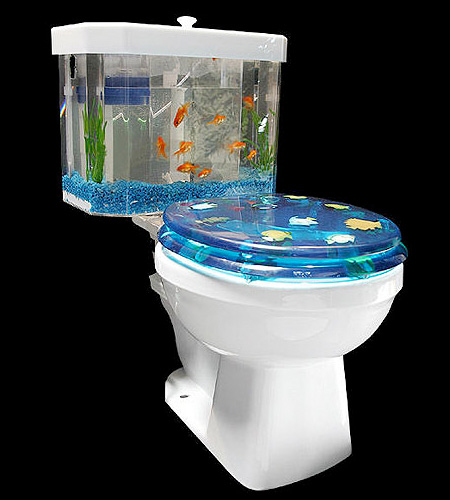 Designed by Robert Kolenik, this luxury kitchen island is a one-of-a-kind object that will turn your cookhouse into a beautiful oceanic wonder. The kitchen countertop over the aquarium effortlessly lifts up with the press of a button.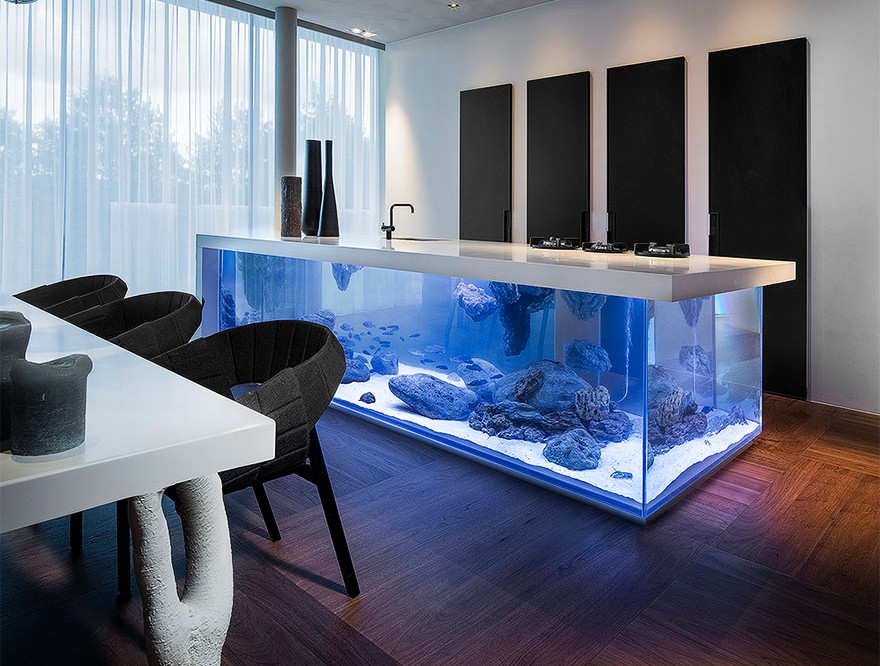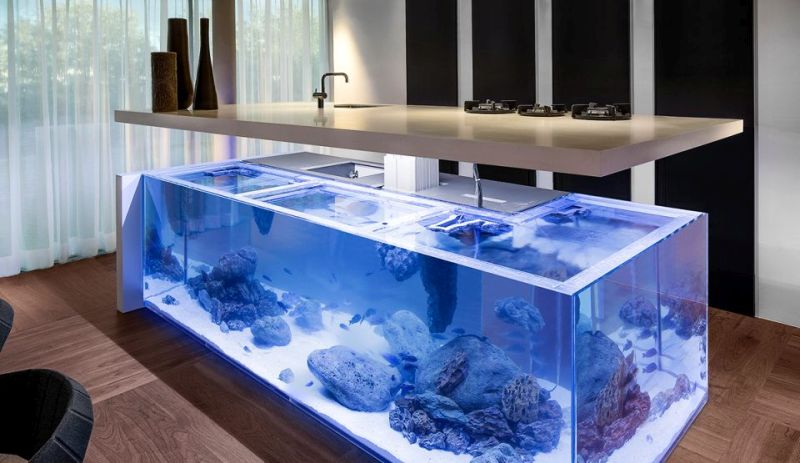 Love aquatic life? Then this aquarium bed is for you. The massive 650-gallon aquarium bed is custom-made to offer a mesmerizing view of aquatic life when you hit the bed.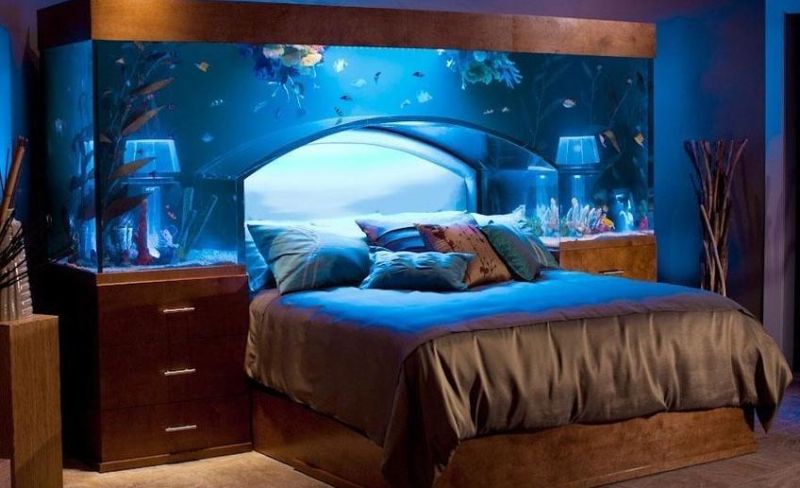 All bookworms in the house, try this awesome bookshelf with a fish tank in the center to show off your book collection.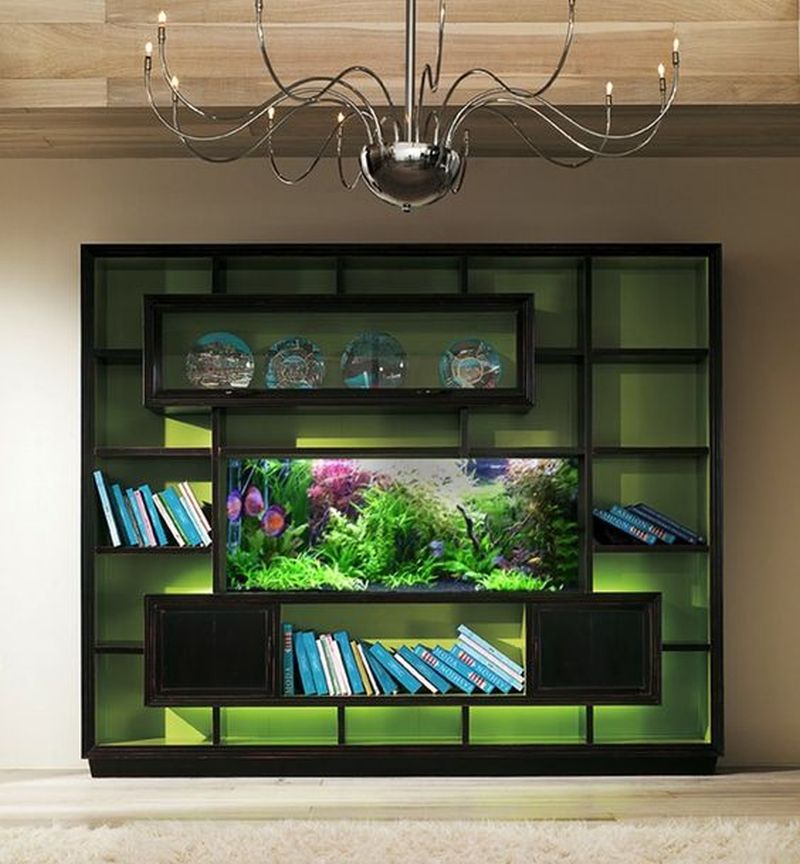 The Moody Aquarium Sink comprises a removable top, water pump, water filter, lights, decorative stand, and two soap dishes to the side.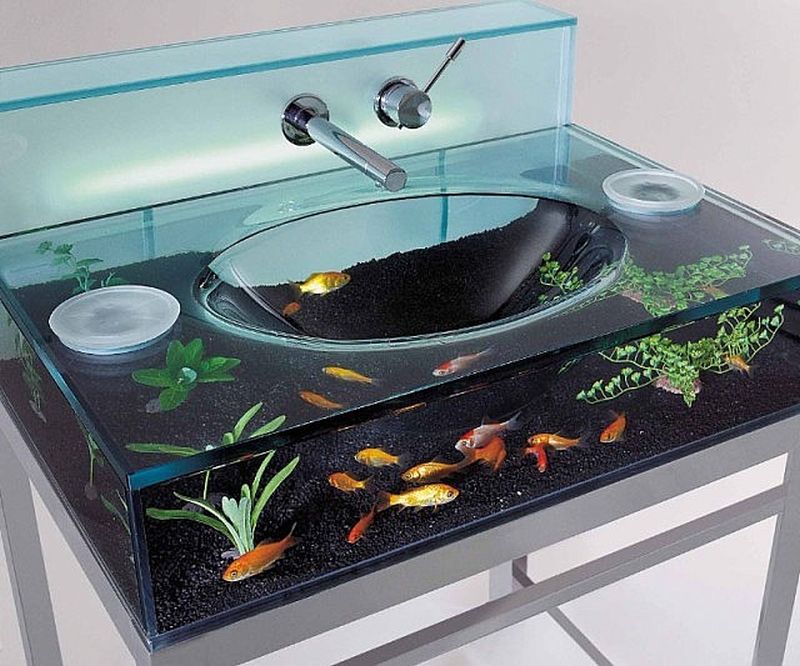 How about a coffee table that doubles as a beautiful aquarium in your living room? You can purchase one on Amazon.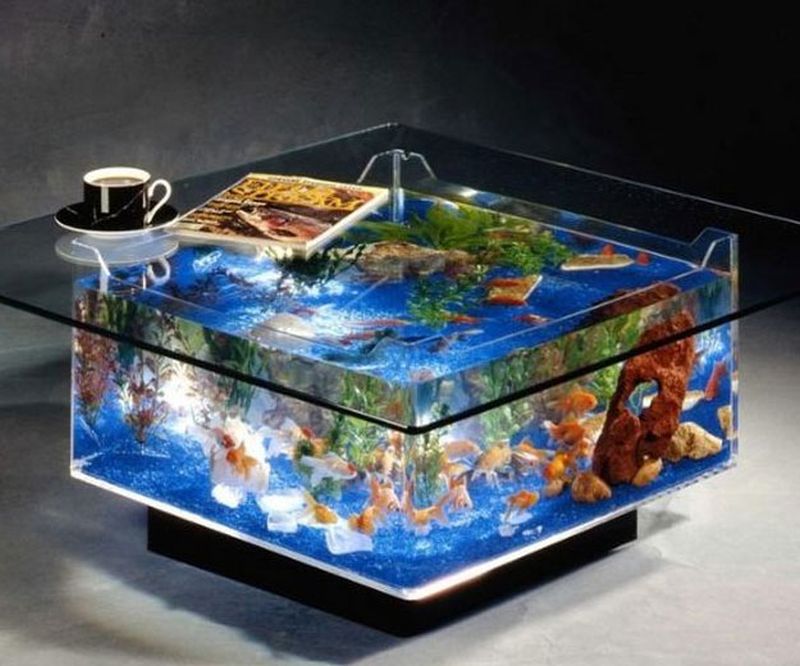 Take a dip with the fish in Moody Acquario bathtub. The designer bathtub has a full bathing space along with an aquarium on one side.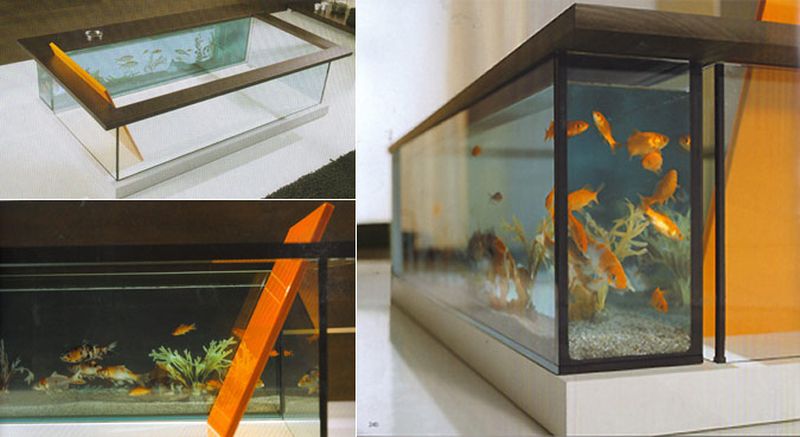 Duplex is a birdcage topped with an aquarium designed by Constance Guisset. The birdcage serves as a stand and has a hollow space inside where birds can move or fly.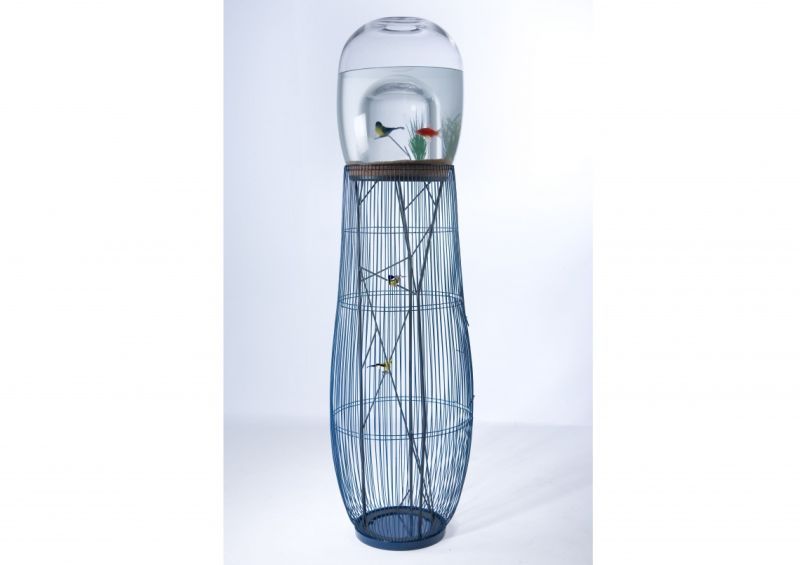 The custom built wall fish aquarium is an elite way to decorate and add ocean inspired essence to your living room.
World trip by Takuro Yamamoto shows the aquatic life in the shape of a world map and is designed to watch the Purdy play of goldfish and tropical fish.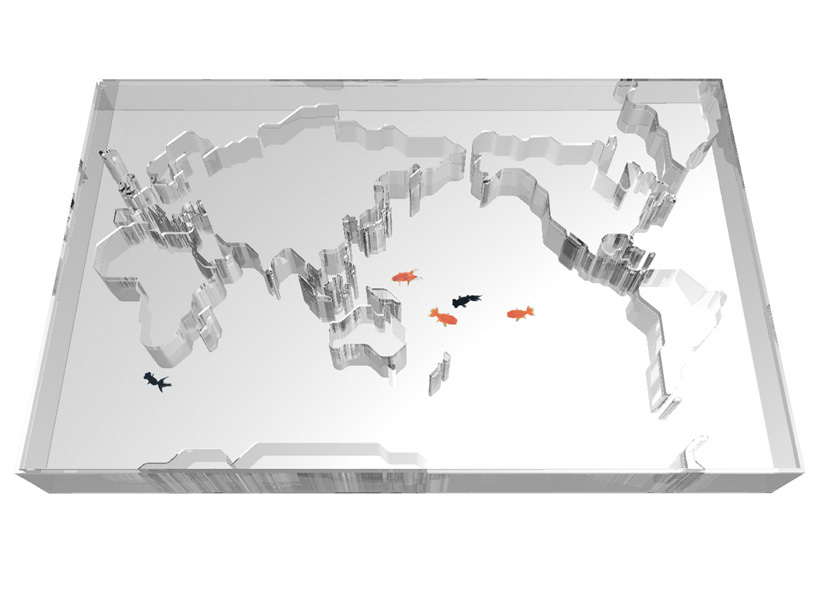 This fish tank table clock is home to betta fish. It tells time while a fish swims around the clock.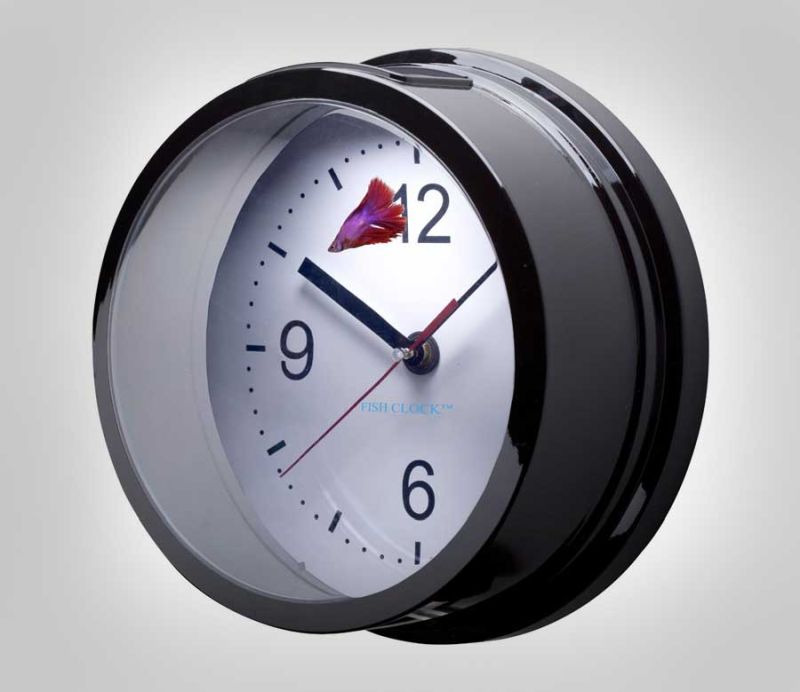 The Vichy shower HYDROGLASS by HydroCo is a stunning design that engages your senses while you undergo thermal water treatment.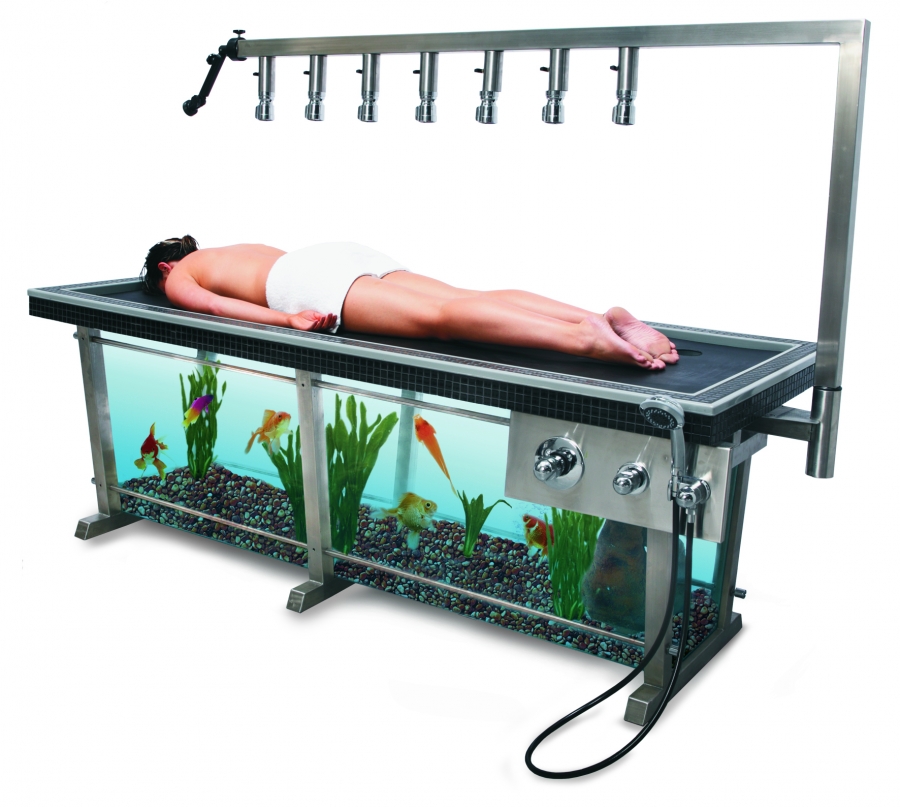 An aquarium enhances the beauty of a living room. What if your sofa had a built-in aquarium? So here is a cozy love seat with fish tanks on either arm.