No matter how busy I am, I find a few moments everyday to unwind. In winters, this is my favorite time of the day. I sit by the fire pit in the backyard and reflect back on my day, staring at the blazing fire.
With winters approaching, I am already cleaning and setting up my fire pit. You can try my trick or have small family gatherings by the fire this winter. For the moments, you'll need a modern fire pit which looks unique and refreshing. To make the choice easy for you, I have compiled a list of most eccentrically designed outdoor fire pits that can help transform your backyard for good.
Braendt portable fire pit with removable legs by Brian Keyes can be taken to outdoor trips.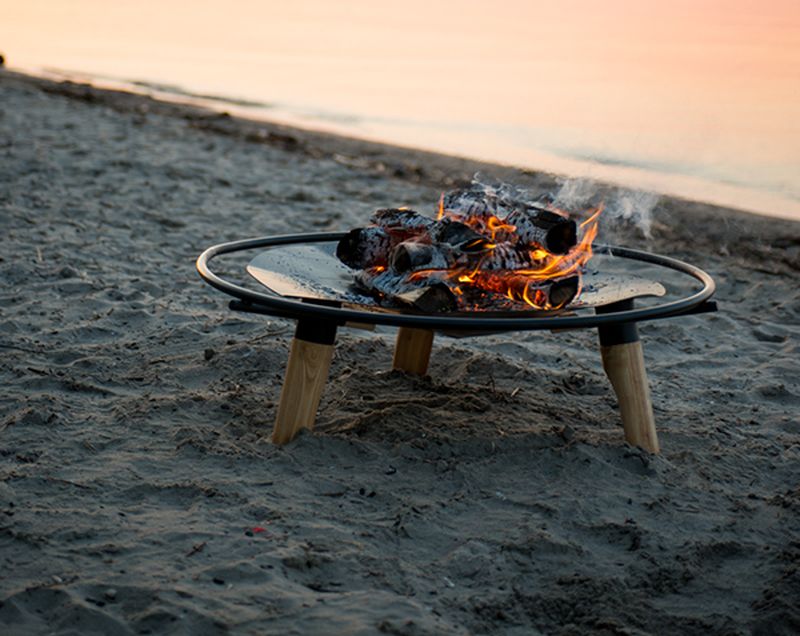 The Stix fire pit by EcoSmart Fire comprises thin steel rods that will remind you of the fun-filled times you spent outdoors around a campfire.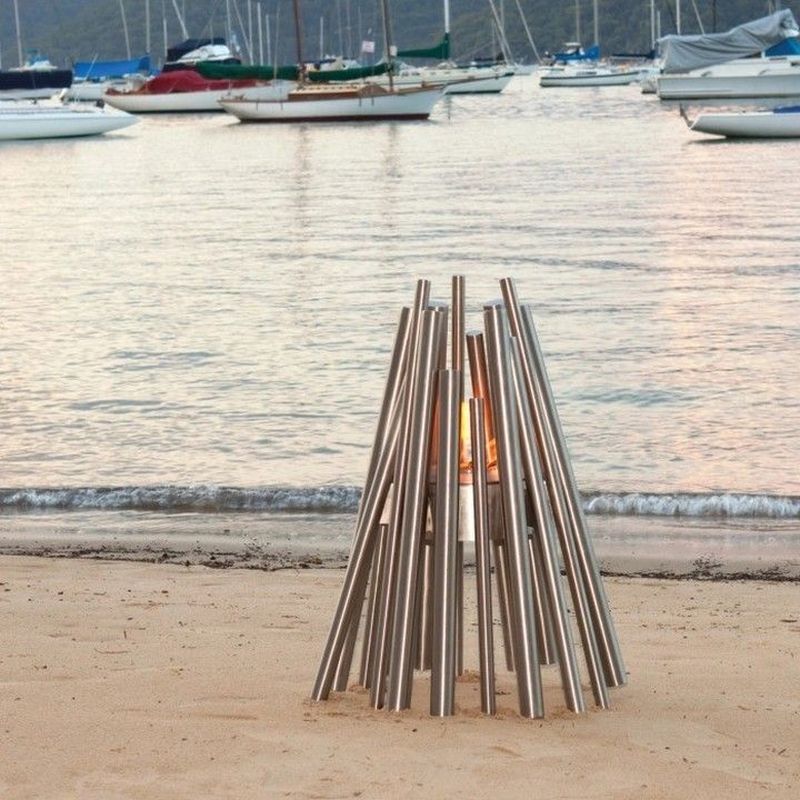 FireCube is a corten steel outdoor fire pit featuring an angular shape that allows you to place it in two different ways.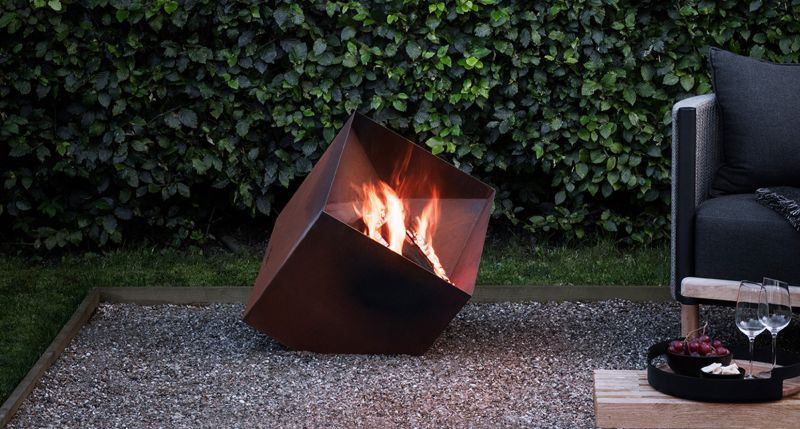 This wood burning stove by Burned by Design is designed to resemble Millennium Falcon from Star Wars series.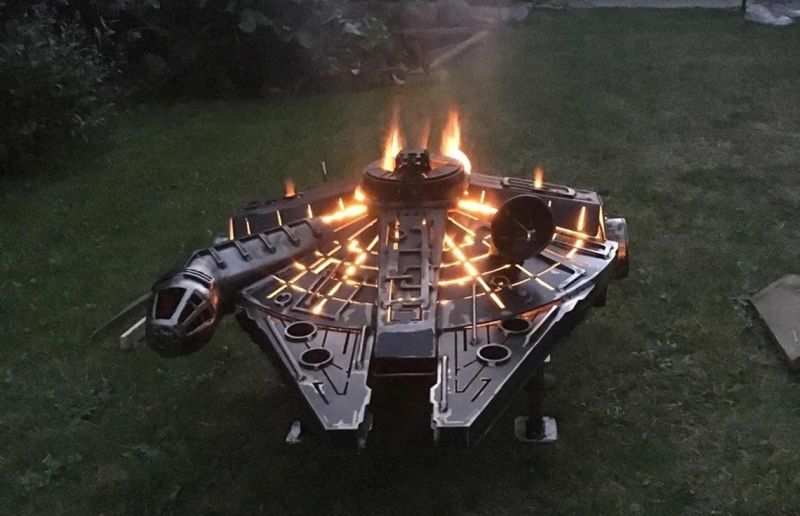 The Alba quartz glass outdoor fire pits from GlammFire is perfect to add a touch of Warmth to your outdoor space.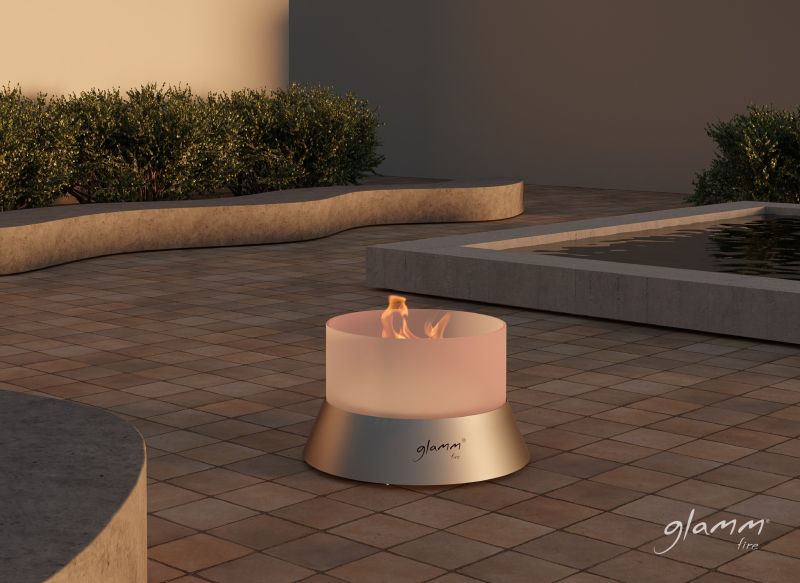 These spherical fire pits by The Firepit Company are carved with beautiful scenes including landscapes, country life, nature, places, etc.
The Fold Fire Table by Paloform is a modern piece for patios and decks. It is a simple rectilinear table with gas fire in the center.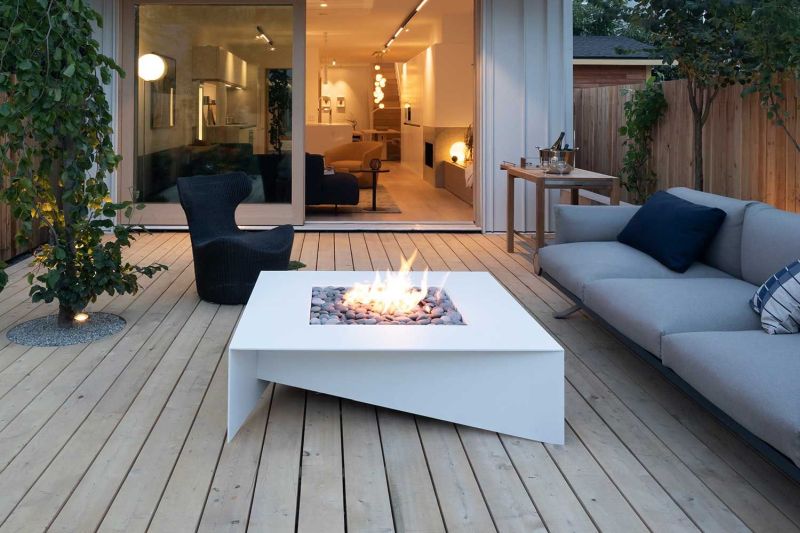 Barrow Fire pit by Konstantin Slawinski will be a cool addition in your garden. It can also work as an outdoor grill with rack.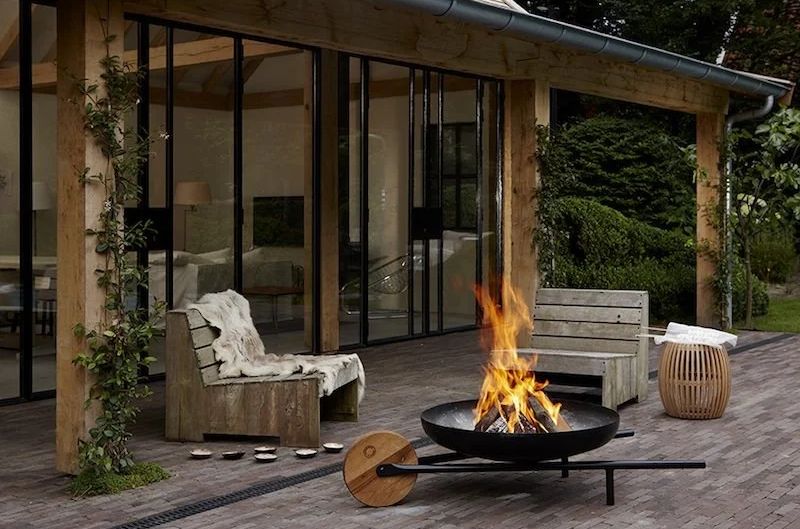 Trackside fire pit by Rail Yard Studios comes with sound-reactive flames that are pumped through a pair of Harman Kardon all-weather speakers.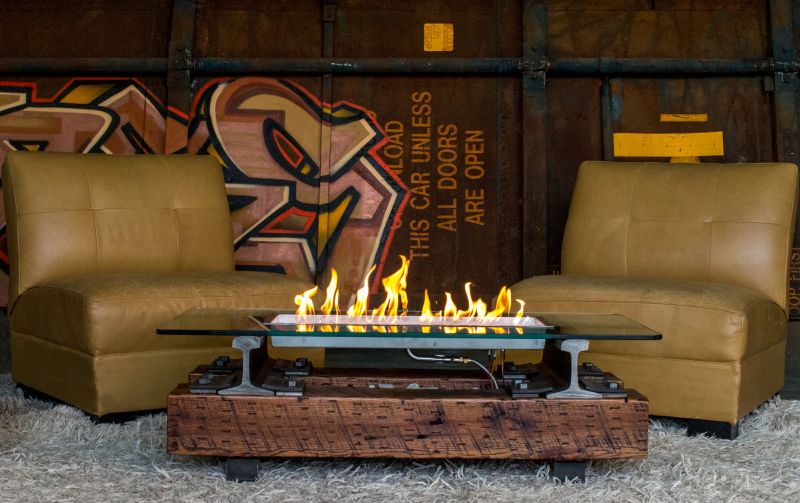 Bubble is a contemporary wood-burning fire bowl by Focus Fireplaces. It adds simplicity and sophistication to any space.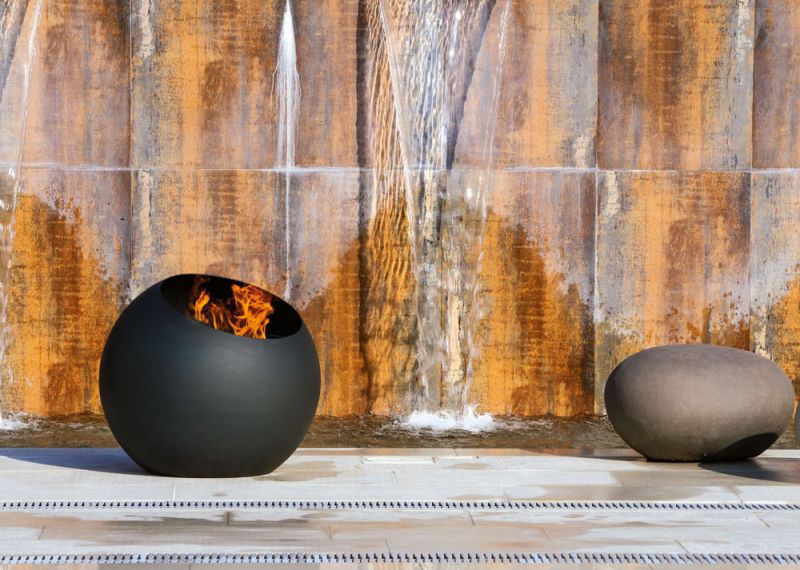 DIY steel fire pit with an intricate patter cut on the outside by April Wilkerson.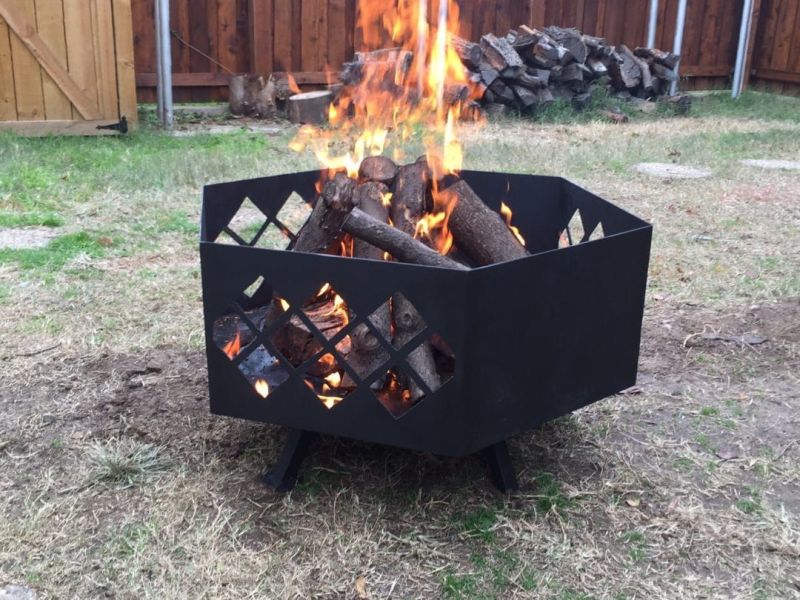 This quirky fire pit is inspired by the evil 'One Ring' from the 'Lord of the Rings' series. Its body is engraved with evil markings.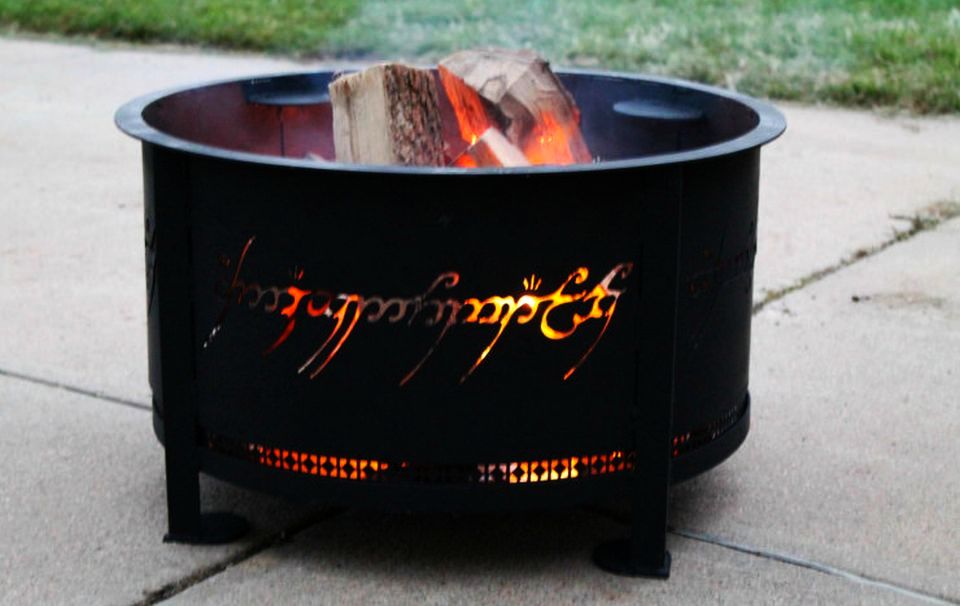 The Ignik FireCan is a safe alternative to traditional campfires. It is be flat packed for easy transportation.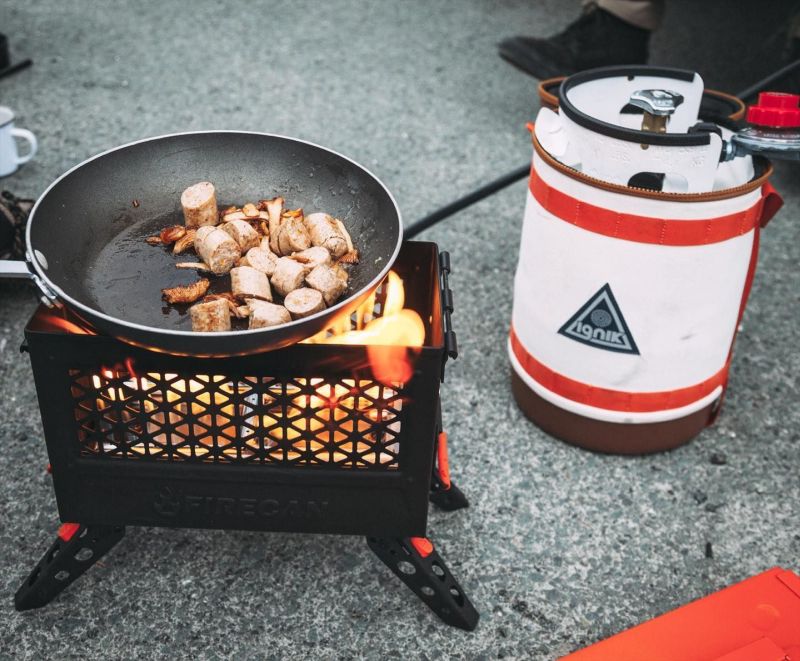 Groot wood fire pit inspired by the famous in the Guardians of the Galaxy films.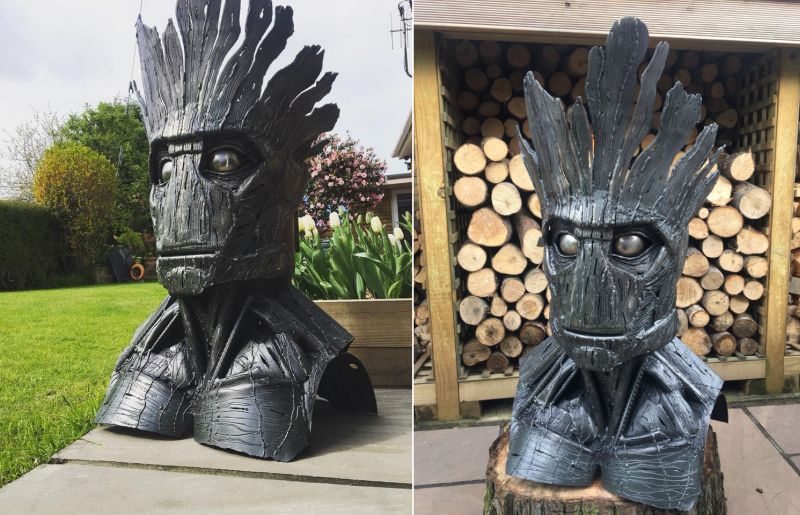 Ohio-based artist Melissa Crisp of The Fire Pit Gallery, the Up North fire pit boasts a beautiful scene from a forest. It looks better when fire is ablaze.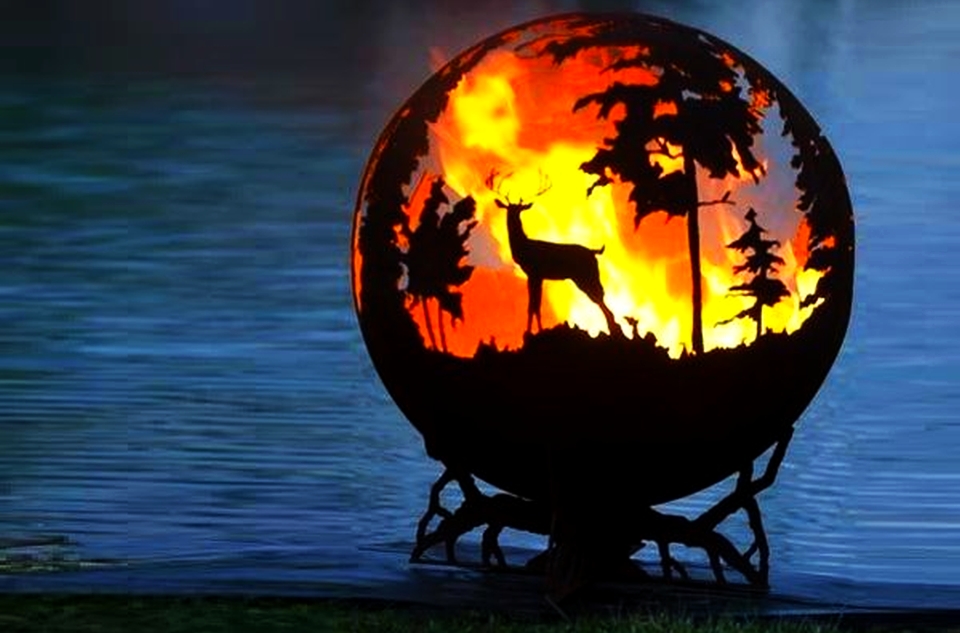 This Decahedron fire pit by Digby Scott Designs doubles up as a grill for enjoying BBQ outdoors.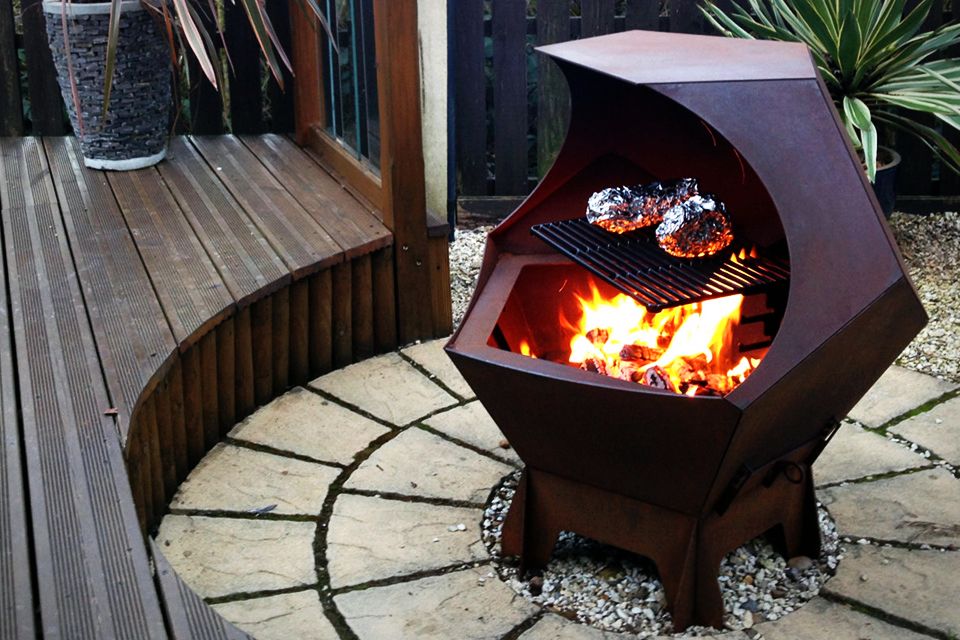 It is a distinctive outdoor fire pit that features a triangle fire box topped with two stainless steel rings, creating eye-catching vertical circle of flames.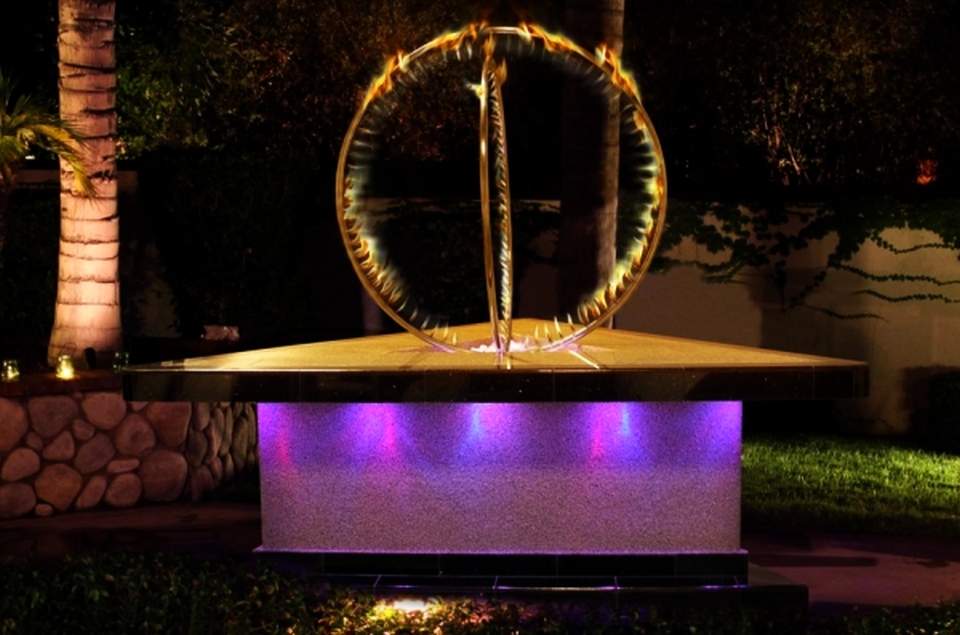 Creation Fabrication has designed these log burning stoves in shape of tiny VW campervans.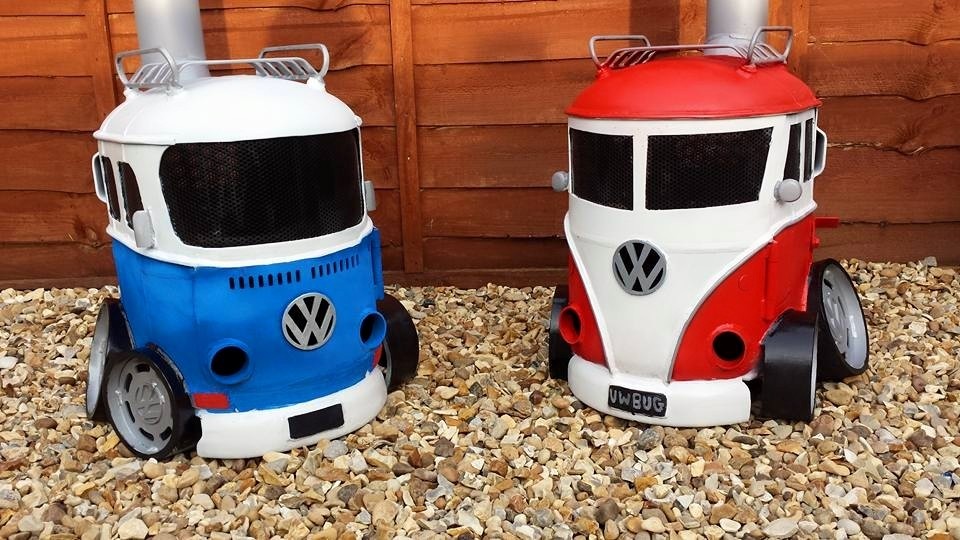 This DIY fire pit can be made out of old washing machine drum but requires metalworking skills.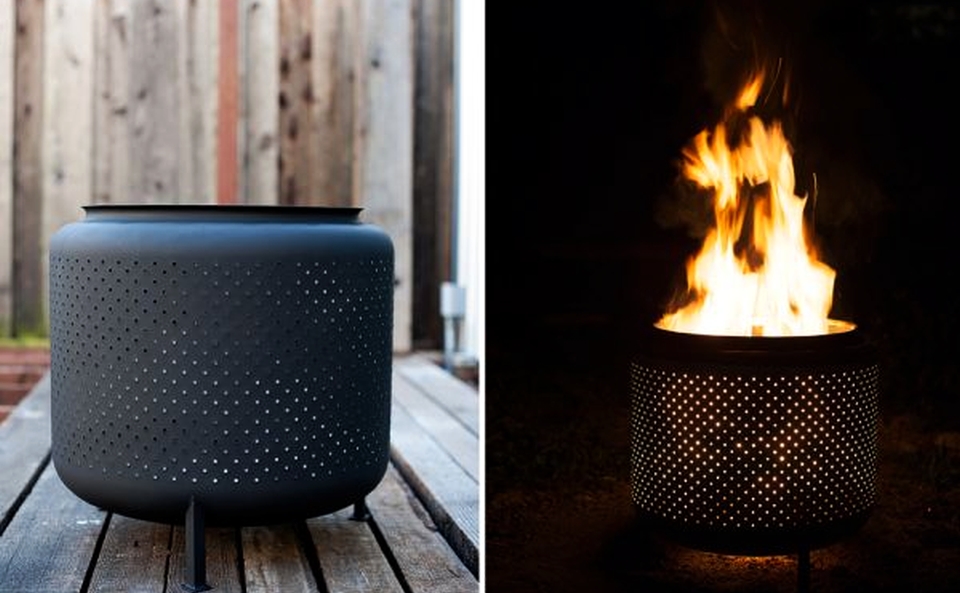 Created by Cast Creations from Utah, this fire pit is made out of stump of a big tree.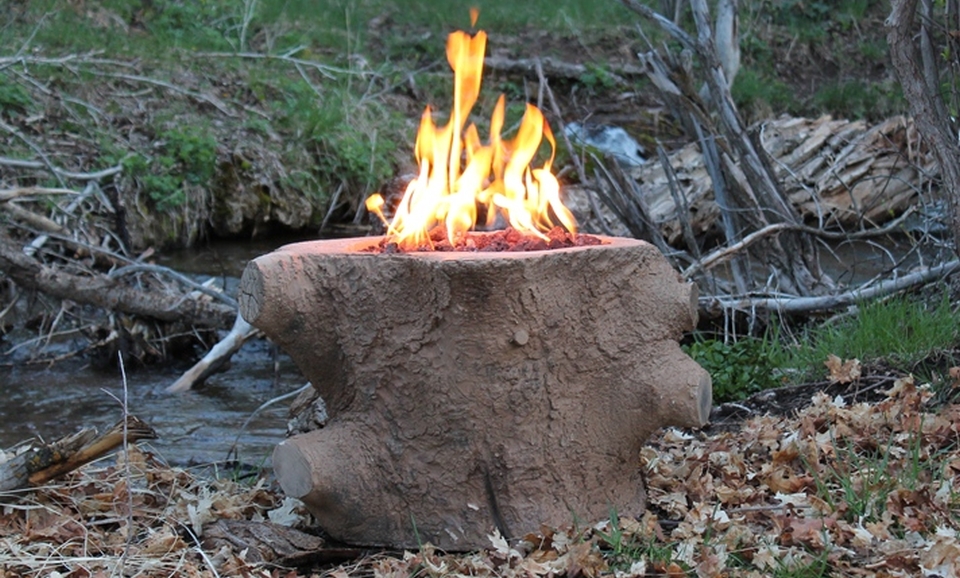 Also Read: Bathroom Fireplaces with Scintillating Style: A Fiery Design Trend
Inspired by the pirate ship, this whimsical fire pit can looks perfect for Halloween.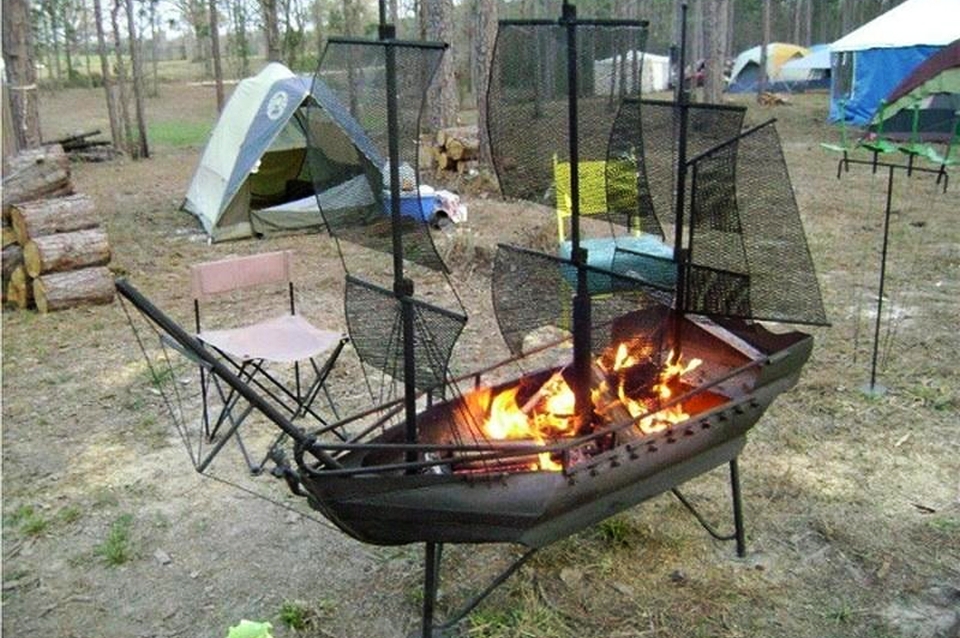 Using several pieces of blue stone, the designer Mark Jurus has created this sunken outdoor fire pit for his mother on Christmas.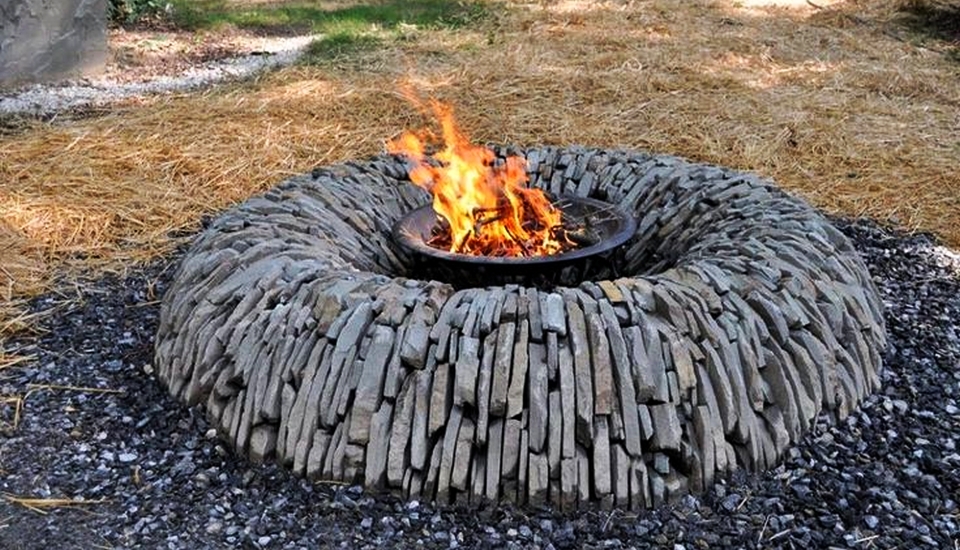 Turn any backyard from boring to medieval with this stunning Dragon fire pit by Metal Mutations.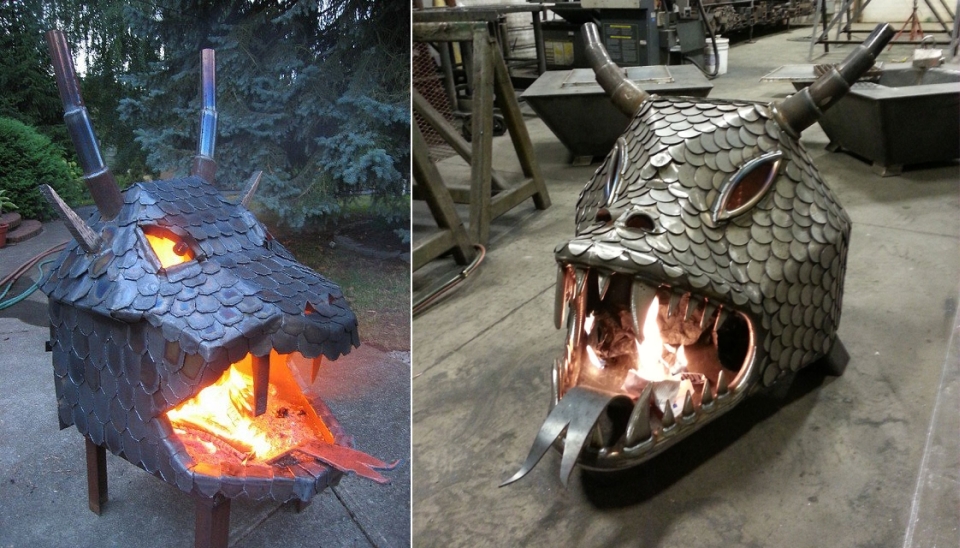 This eccentric huge bowl with delicate carvings serves as an attractive fire pit. It will add bizarre yet warm feel to a backyard.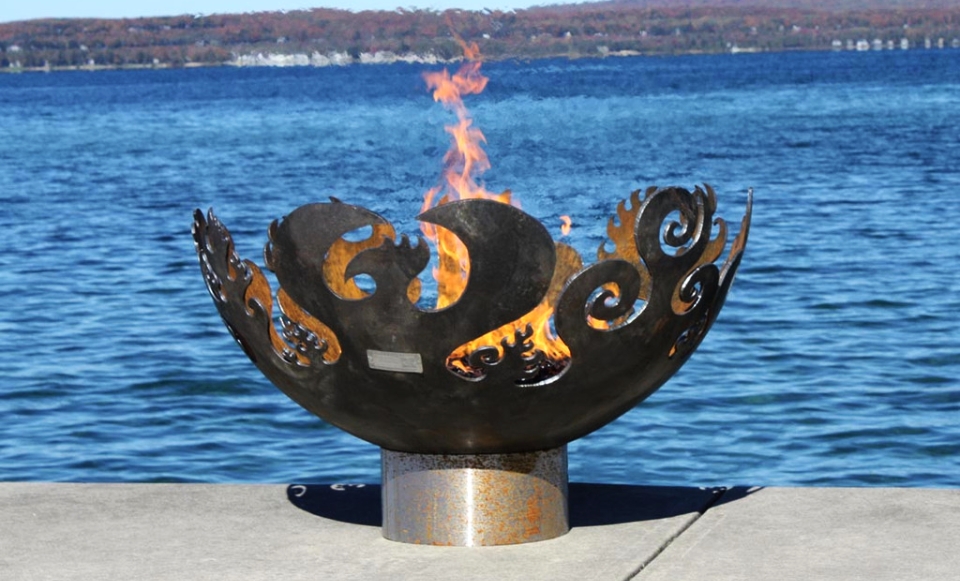 At first, it looks like a water fountain but looks even more brilliant when fire pops outs from its center.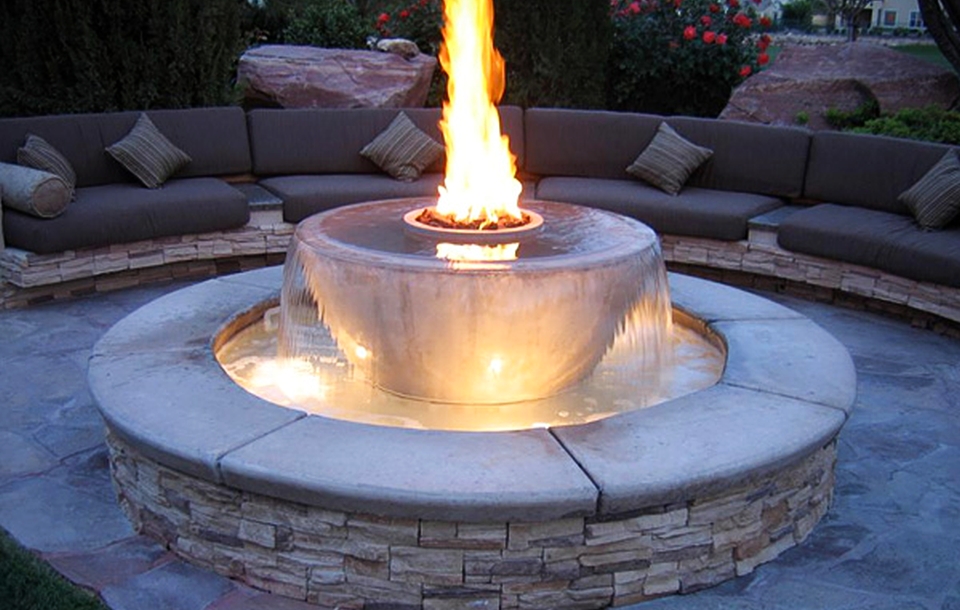 You can add steampunk touch to your backyard with the stainless steel, minion-shaped outdoor fire pit.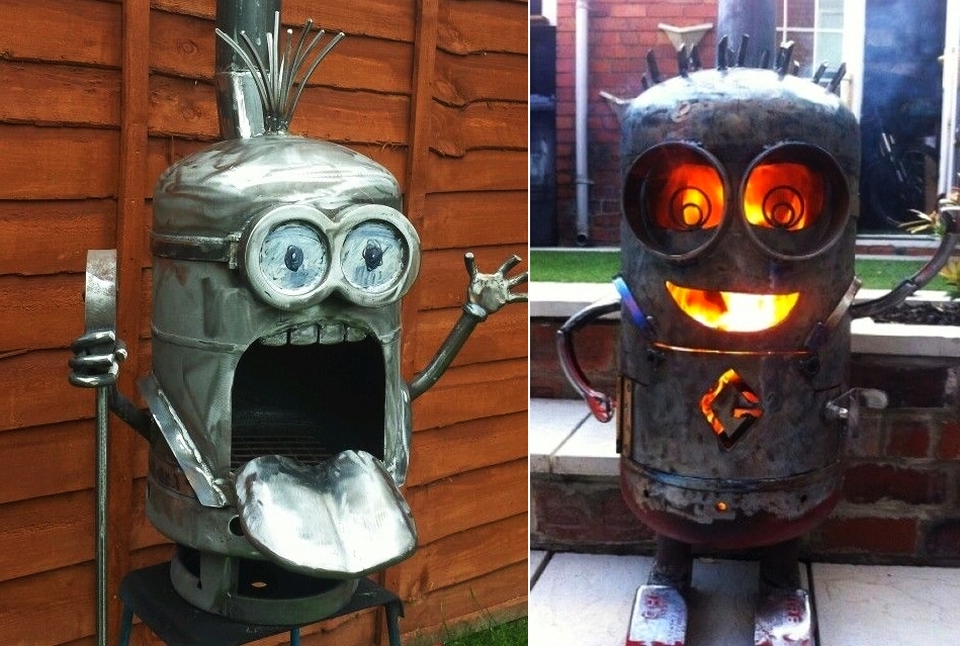 You can create DIY outdoor fire pit at home using few stones, clay and a metal bowl.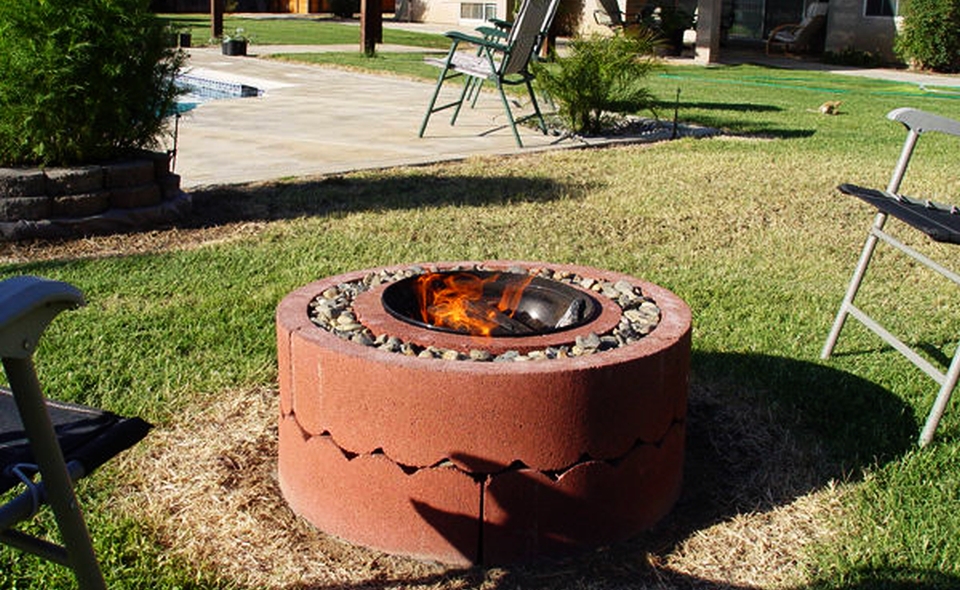 Natural stone fire pits add warm touch to outdoor space. They are simple and elegant creations.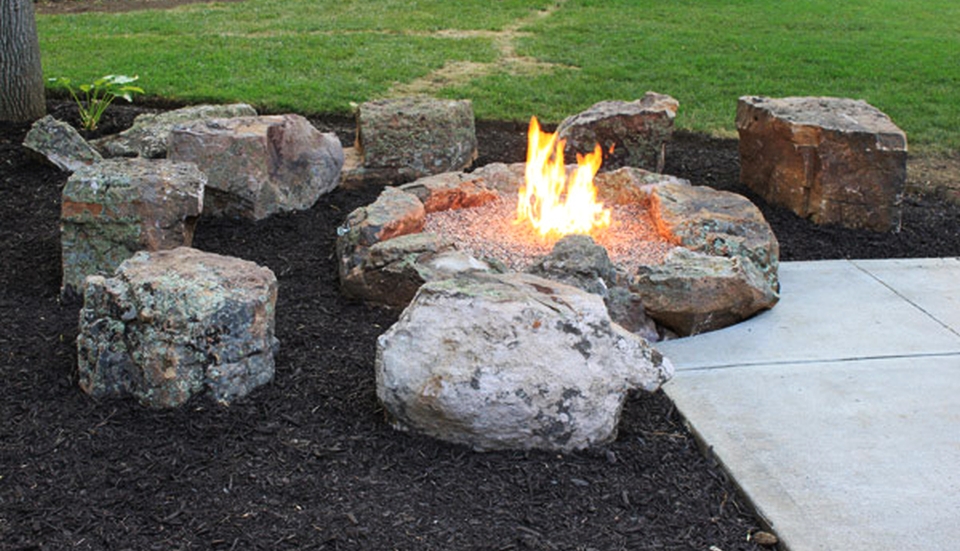 Wrangler hanging fire pit by Cowboy Cauldron brings a sort of camping feel to backyard.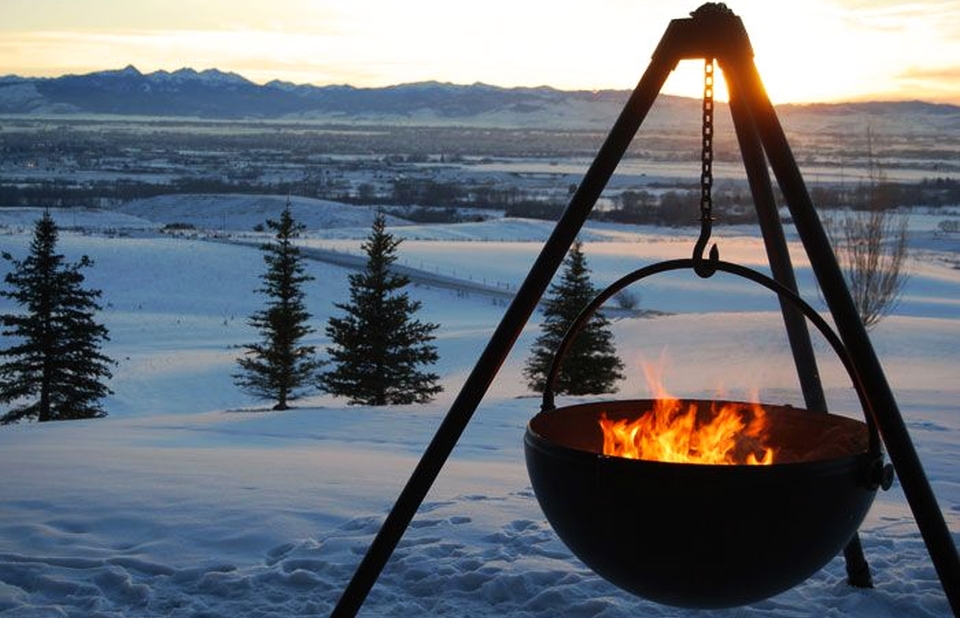 This traditional fire pit seems to be made out of clay, but it's built from proprietary material called FirEx.