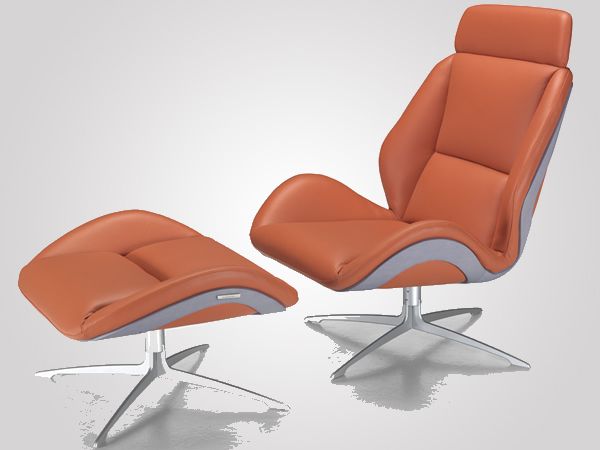 The last tryst we had with a furniture that relates to Mercedes was a sofa replicating the C63 AMG sedan. However, since 2010, the famed automaker itself has taken the initiative to start the Mercedes-Benz Style, a luxury brand that collaborates with Europe's many leading design firms. This time around it has teamed up with Formitalia Luxury Group to unveil the exquisite 2013 Mercedes-Benz furniture collection. Following the same nature of elegance and opulence found in Mercedes vehicles, the collection comprises of typically high-end furniture items including lounge chair, stool, sofa, coffee tables and bed.
According to the designers –
The furniture is characterized by a combination of dynamic proportions aesthetically daring, elongated forms and organic curved lines that convey a sense of extraordinary harmony and modern lightness, so that seem to hover in space.
This kind of evolved visual quotient is achieved by utilization of wooden frames and metallic frames that are aesthetically complemented by the sumptuousness of high quality leather upholstery (for most items like – the lounge chair, stool and sofa). The coffee table design on the other hand exhibits a futuristic form with its tapering side cover of wood half-shielding its metallic central support. Finally, the bed design is pretty simple in its bearing with clean lines showcased by its headboard, rear and frame (crafted in leather col), while the support legs of the piece are constructed out of 'minimalist' aluminum sticks.
The 2013 Mercedes-Benz furniture collection will be produced and distributed by Formitalia, while the items can be purchased at the most exclusive furniture stores, showrooms and outlets of interior design from around the world.
Via: FabioLuciani