Italian architecture firm Planair specializes in creating micro apartments with sliding wooden partitions that help to create a manifold living space with hidden rooms and storage spaces. Recently, the firm has designed a 29.5 sqm Taac micro apartment in Milan, Italy that features a sliding wall, transforming the available room into different functions such as a home office, bathroom, kitchen, bedroom etc. All these areas are positioned on the edges of the main space, where a minimum amount of natural light comes through the large windows.
At one end of this transforming apartment is the living room with a small couch and dining table. Just off the living room is the bathroom, dividing the kitchen from the remaining open space. Alongside the living room is the featured movable wall that ensures multi-functionality in the micro apartment. Users can combine the sliding and opening movable elements according to different uses.
Also Read: Top 10 transforming furniture items for small apartments
If placed in the center, it can have drop-down table/desk on both sides that can be used for different purposes. Furthermore, there are built-in storage spaces on both sides. The moving wall can be moved all the way to the right to create space for the folding bed. Even after the bed is placed, there's sufficient space to walk around the bed and enter the kitchen or the living room.
The project aims to take on technical, functional and ergonomic issues involved in designing a small living space, with the inclusion of fixed and mobile furniture elements. These elements guarantee different configurations to ensure maximum modern facilities and comfort as in a standard home.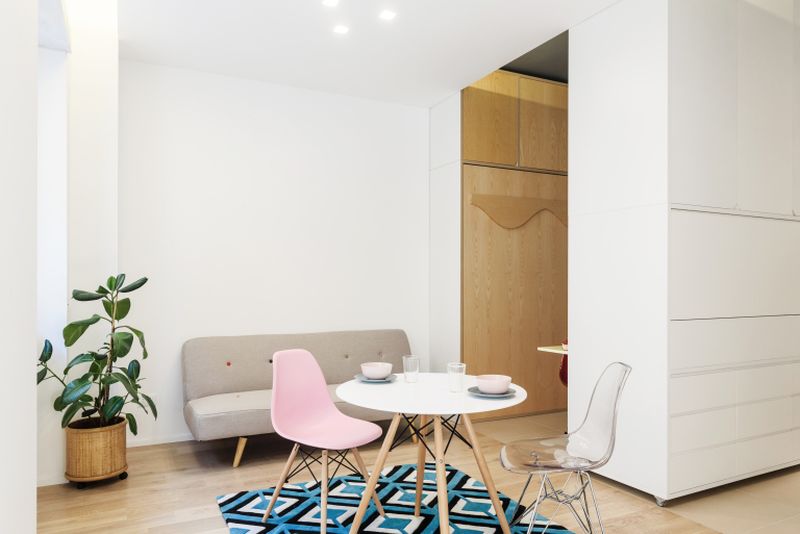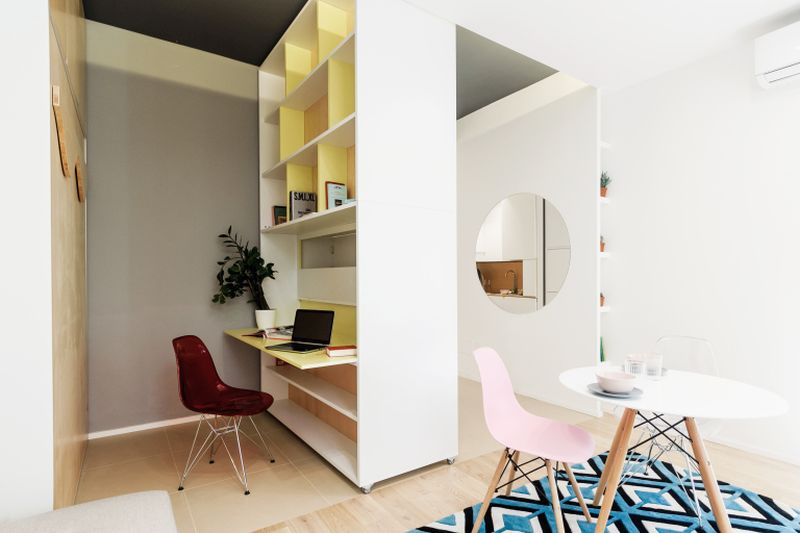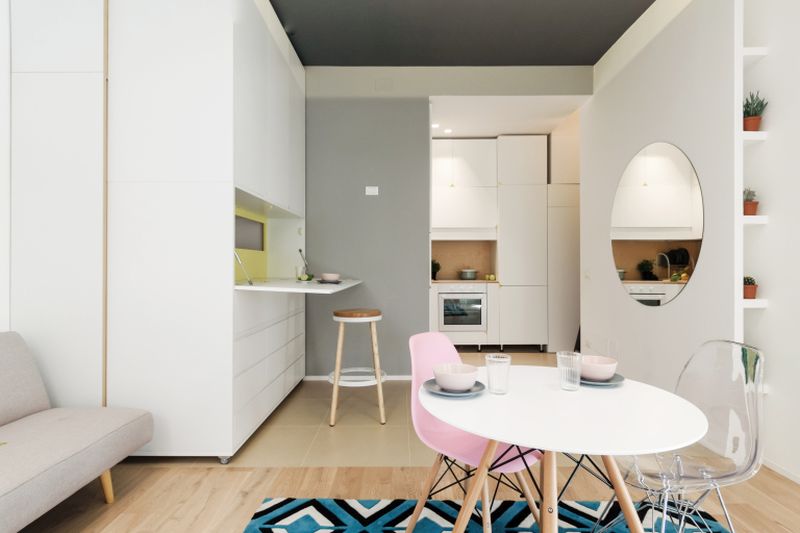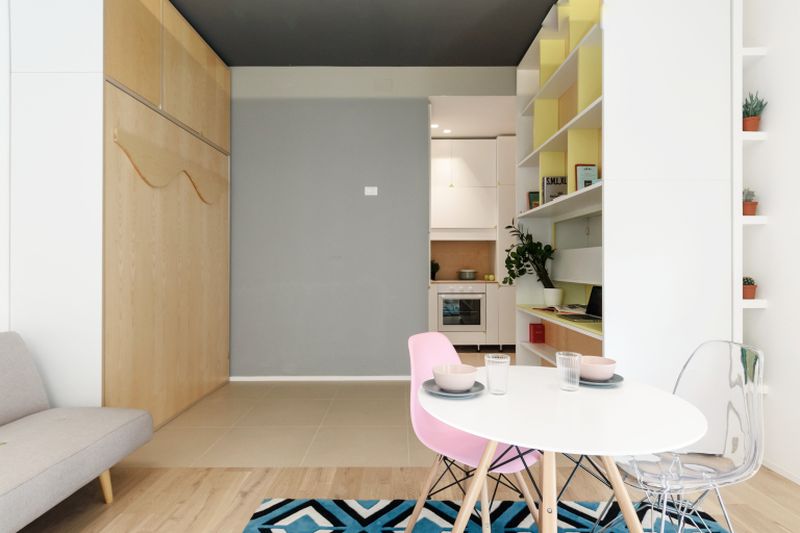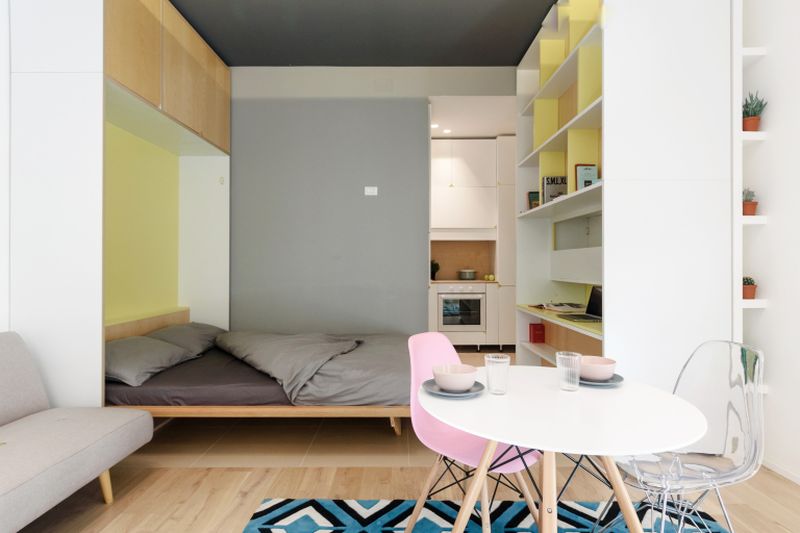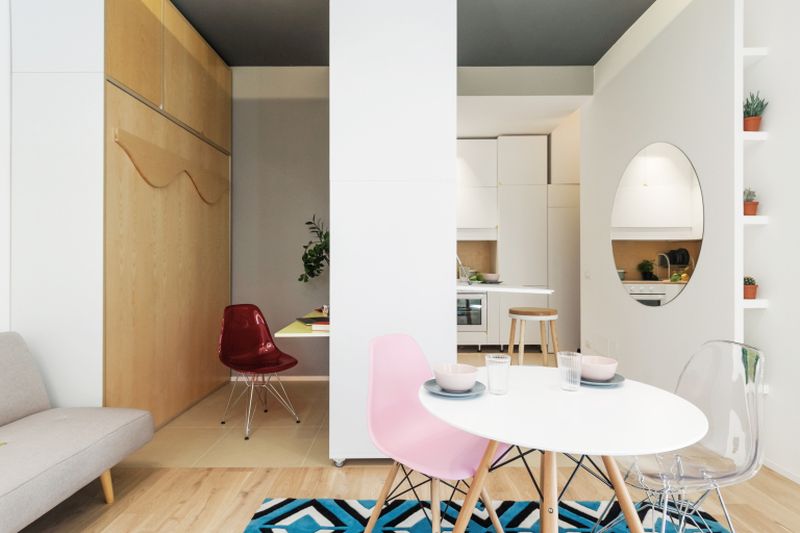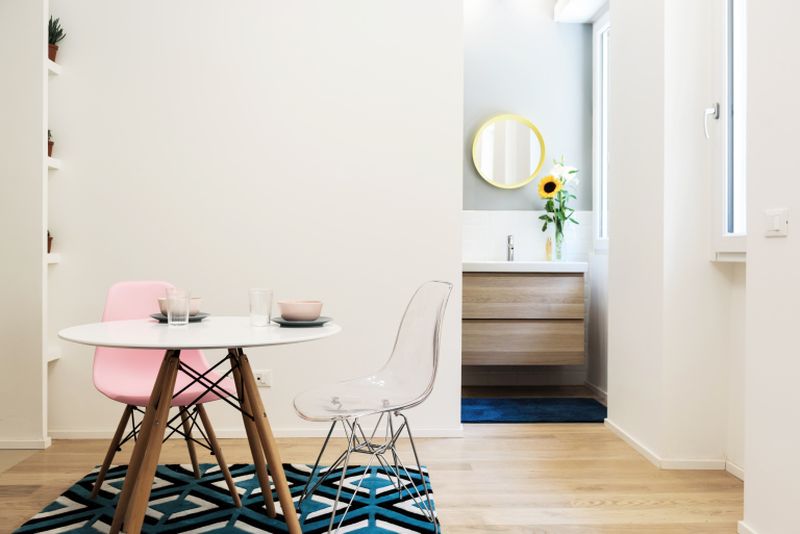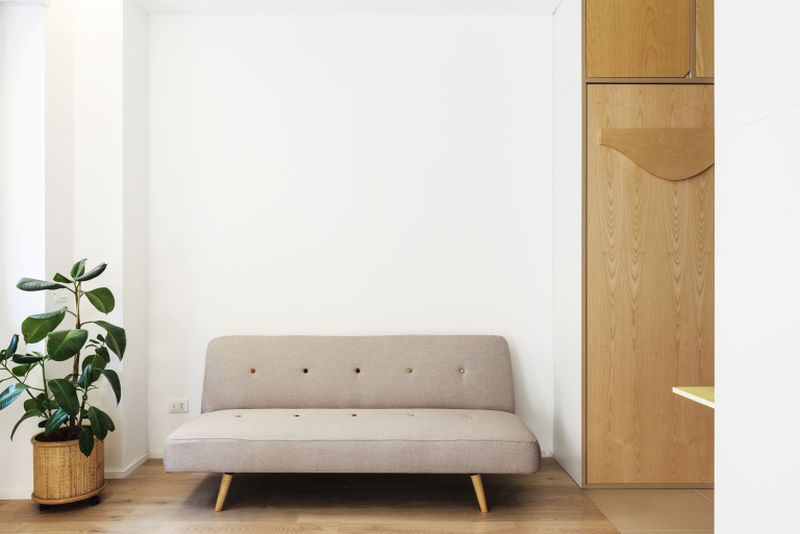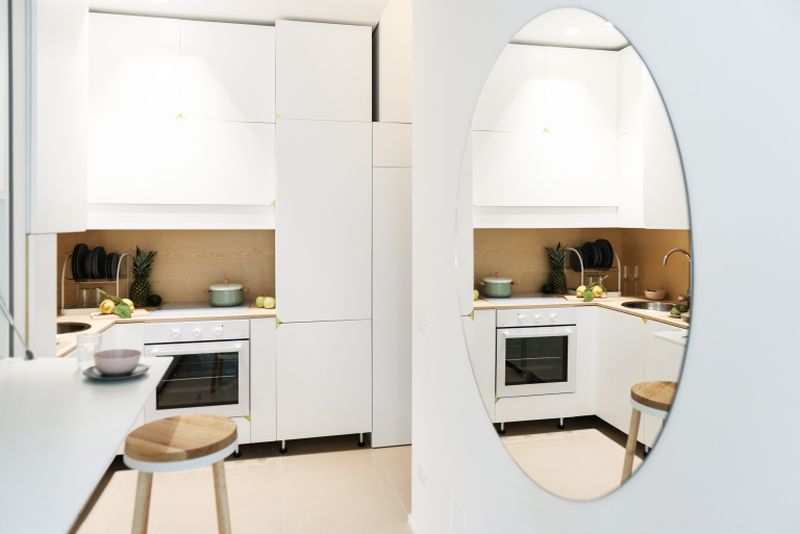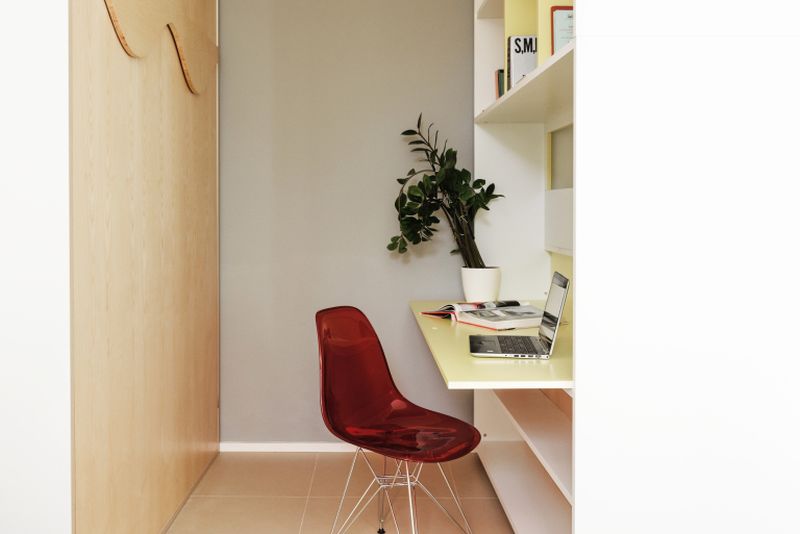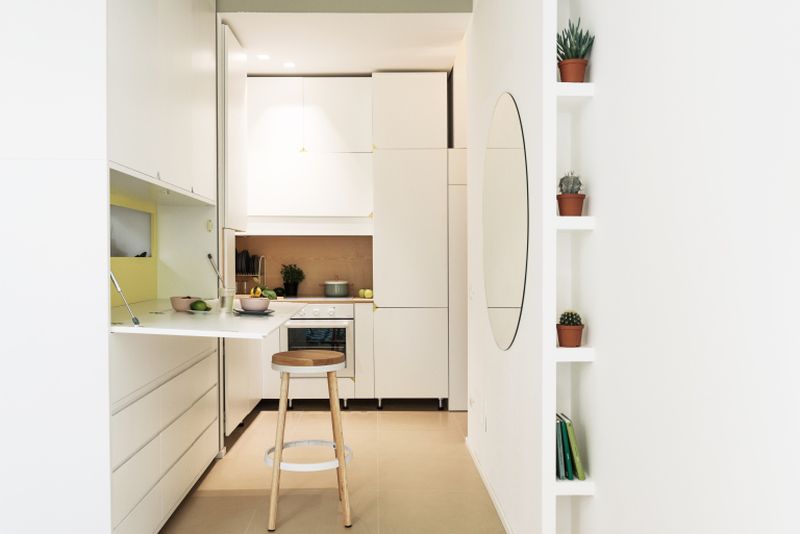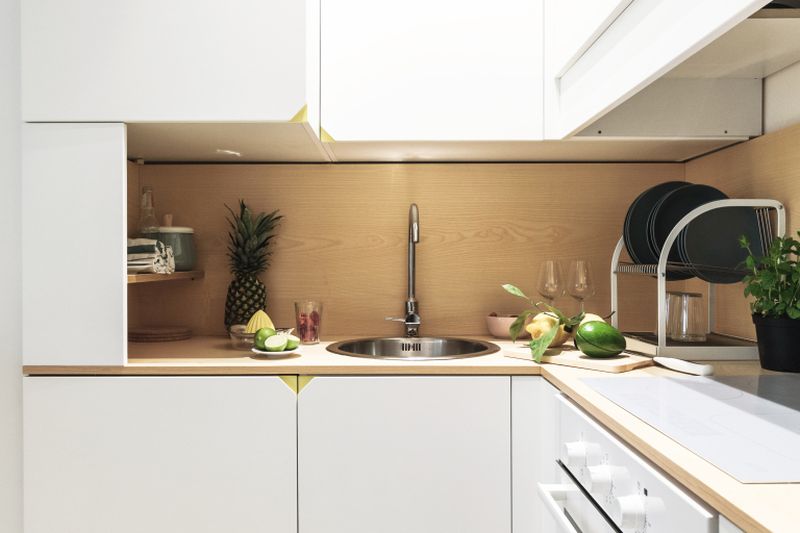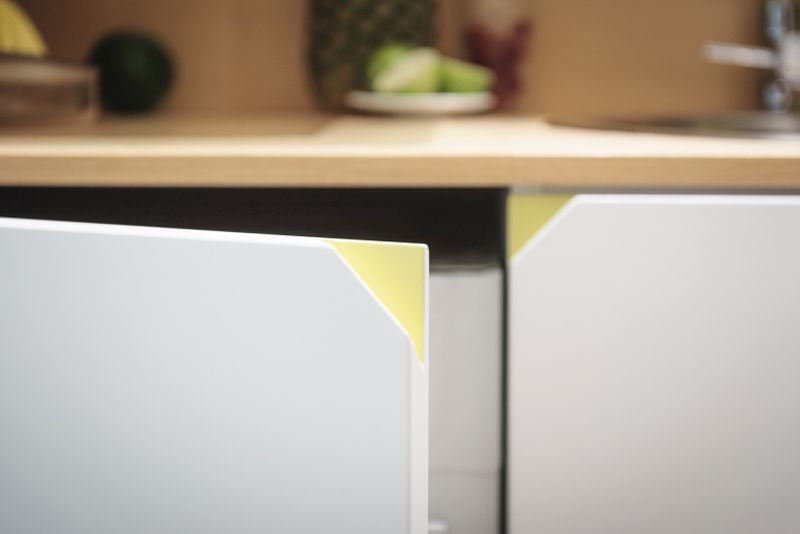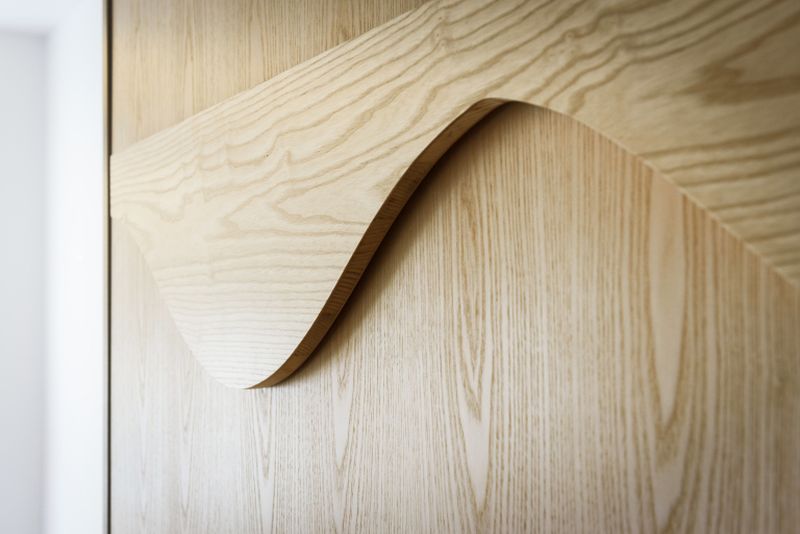 Via: Contemporist