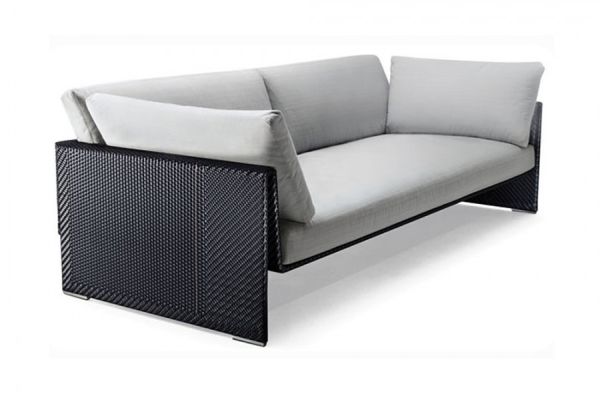 Philippines-based furniture designing company Dedon has launched the 3-seater Slim Line Sofa, which is a wonderful masterpiece among company's Slim Line Collection of furniture. The sofa is created by France-based designer Jean-Marie Massaud. Highlighting feature of the sofa is its sleek outer frame with extended surfaces giving it a very unique look when compared to other sofas. The designer has used hand-woven fiber over the sleek frame in a perfect geometric pattern, setting an example of true craftsmanship.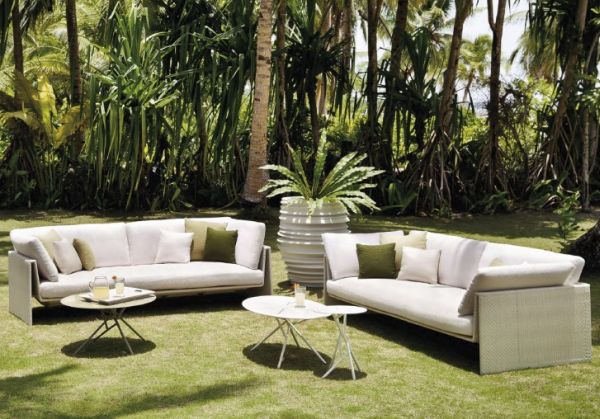 Dimensions of the slim line sofa are 79 x 31 x 25-inches making it a perfect furniture for any outdoor space like garden, terrace, lawn, etc. The outer frame of the sofa is made of aluminum lined by beautiful handmade fiber all over it. The material used in the sofa makes it light weight so that it can be shifted from one location to another easily. Moreover, cleaning of the sofa is also quite easy. All you need is a soft cloth and warm water to wipe off the dirt.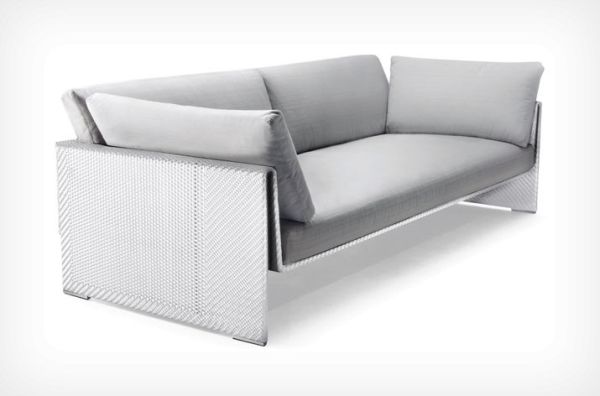 The 3-seater Slim Line sofa comes in two different contrasting color combinations- chalk white and carbon black. You can pick any frame according to your choice from online store for £2,838 (approx. US $ 4768). Various contrasting colored cushions can be used over its sleek frame to make it look more appealing and creating a relaxed outdoor atmosphere. But, you have to purchase cushions for the slim sofa separately, carrying additional cost to form a comfy contemporary style sofa for outer space of your home.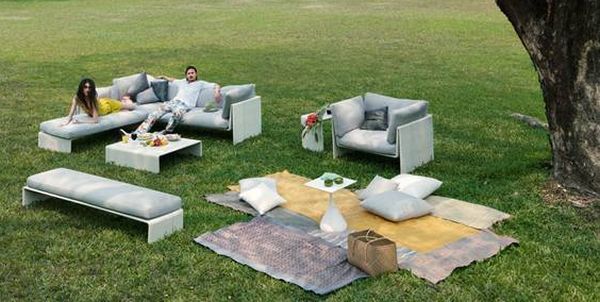 Via: OutdoorChic