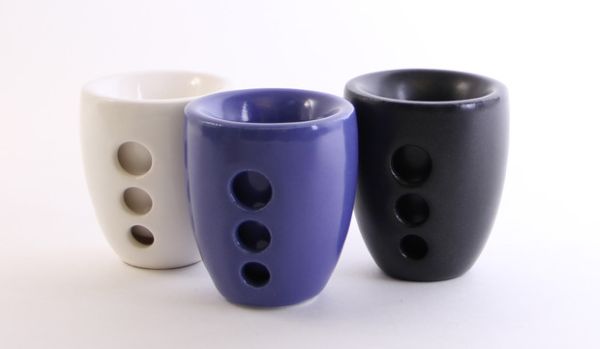 Behold, a 3D printing design studio, has created an unique Beholable espresso tumbler, which keeps your beverage hot and fingers cool. The tumbler is designed by Bhold's founder Susan Taing with three holes on its side which looks like its design, but are actually created to provide air buffering to the mug. These tiny holes are for griping the tumbler and also helps in evaporation after washing so that the tumbler dries off quickly.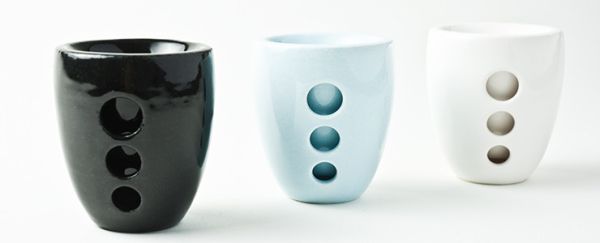 The tiny tumbler holds about 1.5 ounces of hot beverage in it allowing you to have a shot of espresso in the morning. It is designed with a thick outer covering and clever tiny holes to keep your beverage hot without passing heat to your fingers. Besides hot beverages, you can also enjoy any other beverage in a small quantity in this innovative tumbler.
The 3D-printed ceramic tumbler's outer design makes it look simple yet elegant. It is available in various colors including black, white, purple and more. You can pick it in any color according to your preference. The innovative air buffering Beholdable tumbler is available online for US $69.
Via: DesignTaxi