Planters are a great and inexpensive way to add color and texture to homes. You can find a variety of planter designs in the market but something like this custom-built Saturn V rocket planter with lights for flames is hard to come by.
Designed and built by SimonRob, a French mechanical student, using 3D printing technology; this project is a re-interpretation of one of his earlier designs called Saturn V lamp.
SimonRob drew inspiration for the Saturn V rocket planter from the Modular Snap-Fit Saturn V by RealAbsurdity. The project starts by 3D printing the fuselage and engines while the base is crafted from wood. All the 3D printed parts are sanded for an elegant finish and then painted by the hand.
Furthermore, the engine nozzles are embellished with flames using markers and then LEDs are equipped for a flickering effect. Finally, all the parts are attached to the base and topped with a little planter.
Also Read: These Handcrafted Ceramic Planters Embrace Flowers with a Smile
The final result has come out pretty unique, and it is worth of a centerpiece in any room. You can see a little succulent planted on top of the Saturn V rocket planter. He has shared an Instructable for other tech-savvy DIY enthusiasts wanting to give it a try.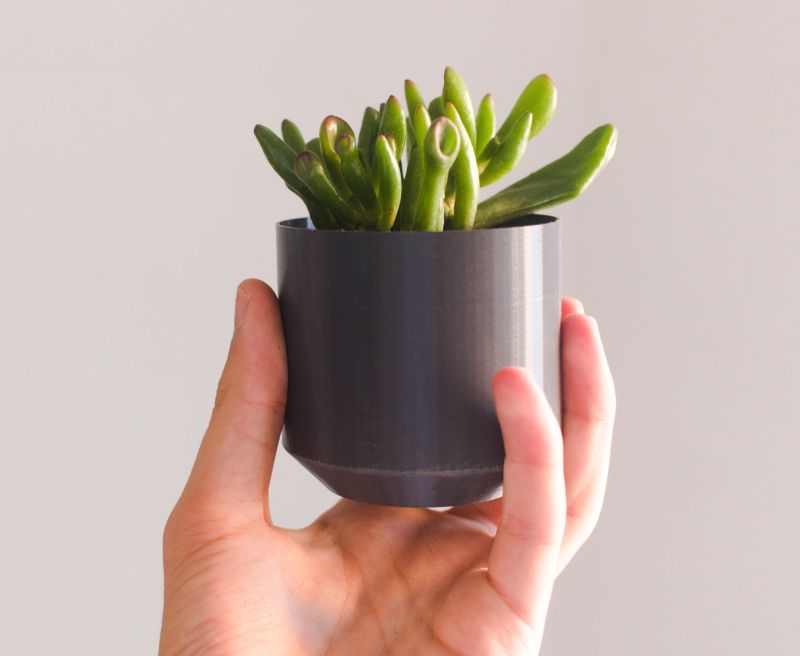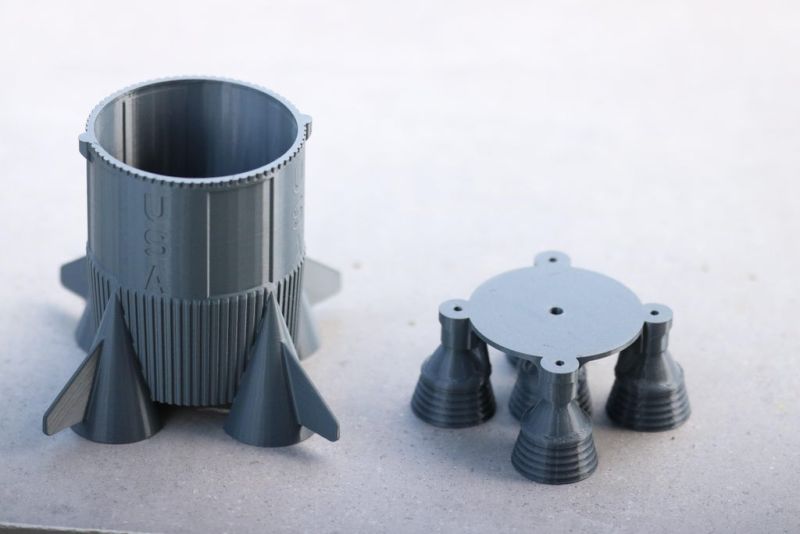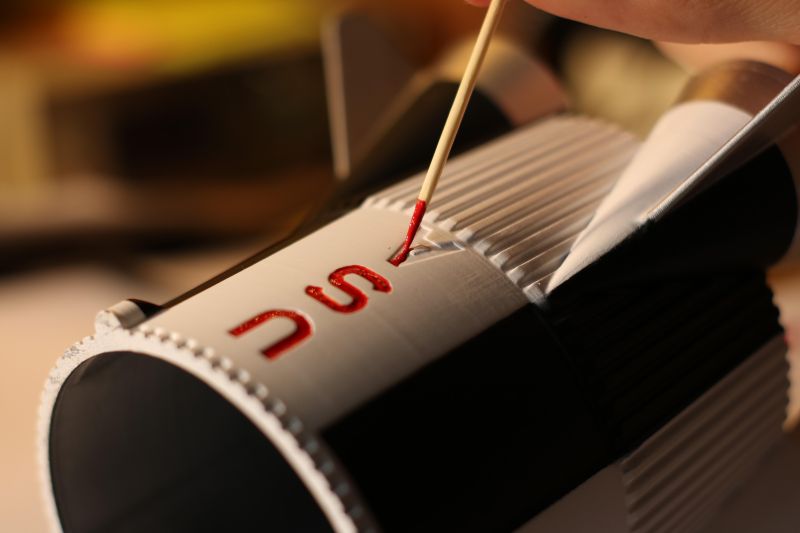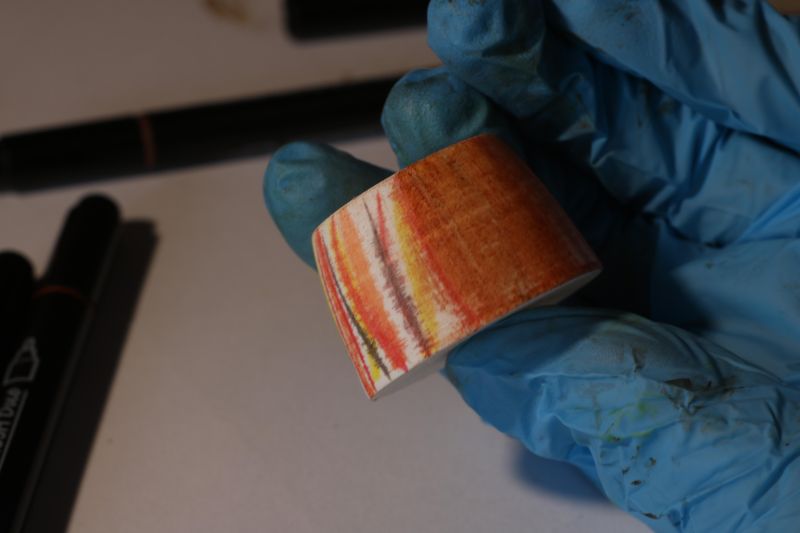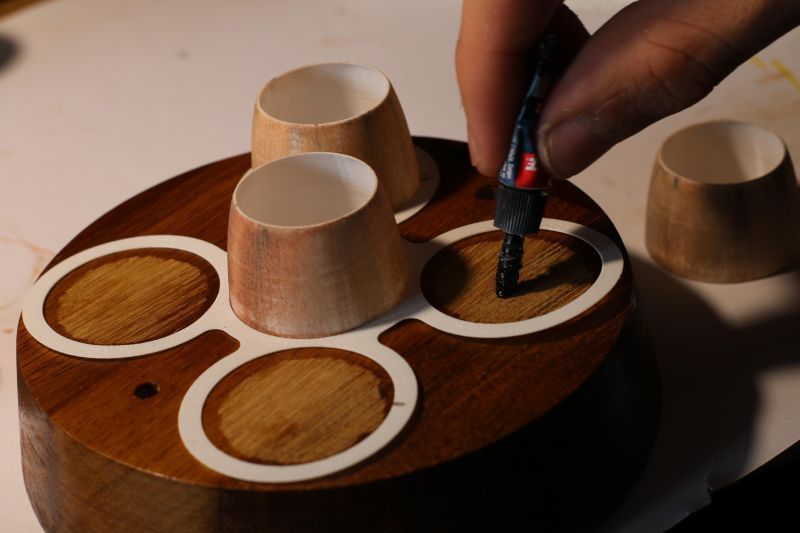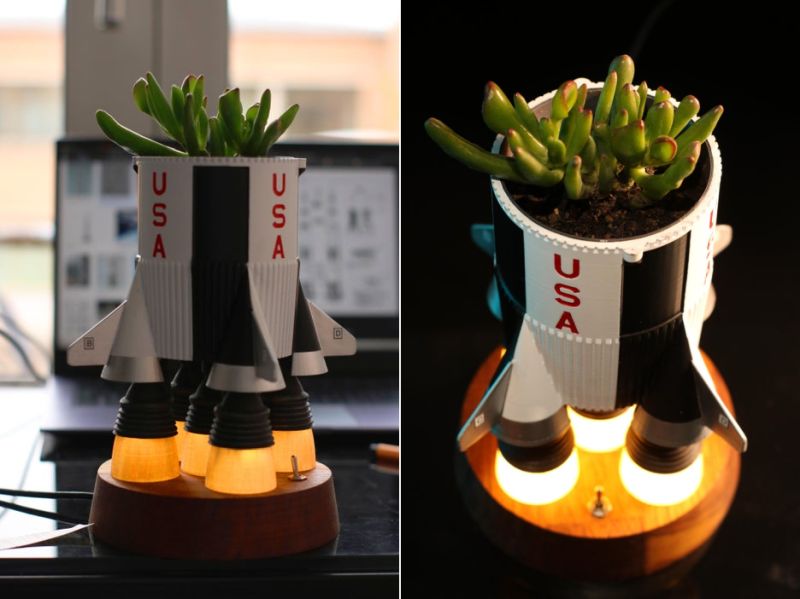 Via: Technabob