Household and industrial food waste is a serious problem across the globe. In a small stride as a solution to it, design studio Barbara Gollackner is transforming food waste into 3D printed tableware. On the fifteenth anniversary of the Vienna Design Week held in Austria, the design studio presented a collection of homeware made out of household and industrial food waste.
Viennese designer Gollackner in collaboration with Austrian chef and restaurant owner Martin Kilga created the homeware collection. Aptly dubbed "Wasteware", the collection comprises Aubergine-coloured teaspoons, moss green cups and beige bowls. The elite assortment also features plates, spoons and other cutlery. Engineered to fight food waste and production of single-use dishes; the collection is eco-friendly and eye-pleasing at the same time.
Turning stale food items into quality kitchenware products is the whole idea behind the creation of Wasteware. The designer derived the idea after reading about food waste problems across the globe. The Designer learned how Europe wastes around 90 million tons of food every year and wanted to set an example about how efficiently food waste can be controlled.
Also Read: Colorful Afterlife Bench and Crate Collection is Made From Recycled Plastic
In processes, the Austrian studio set out to gather food waste like pork skin and stale bread loaves from homes. The food waste after being gathered was dried out and blended into a smooth paste which is held together with the help of mycelium. In certain cases, water or additional food items like breadcrumbs were also added to the mix.
The designer then inserted the paste inside a 3D printer and gave it multiple shapes. Through this collection, Gollackner demonstrates that there are alternatives to throwing away food.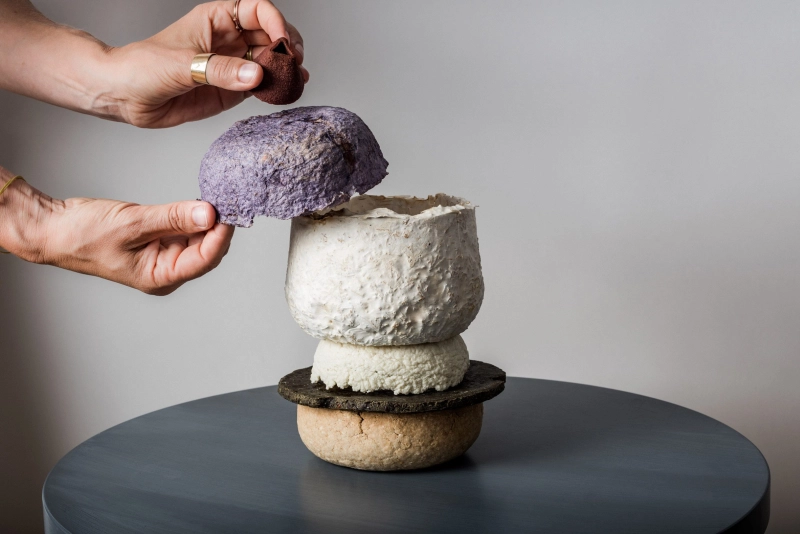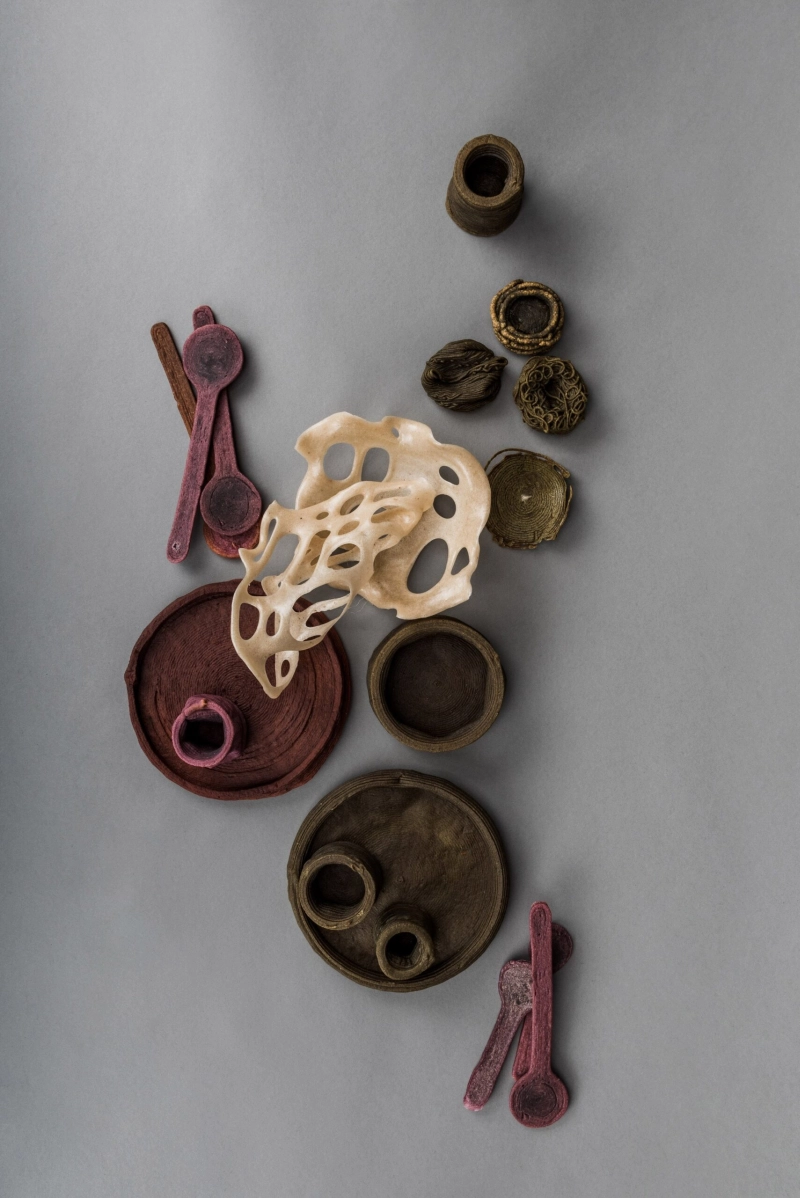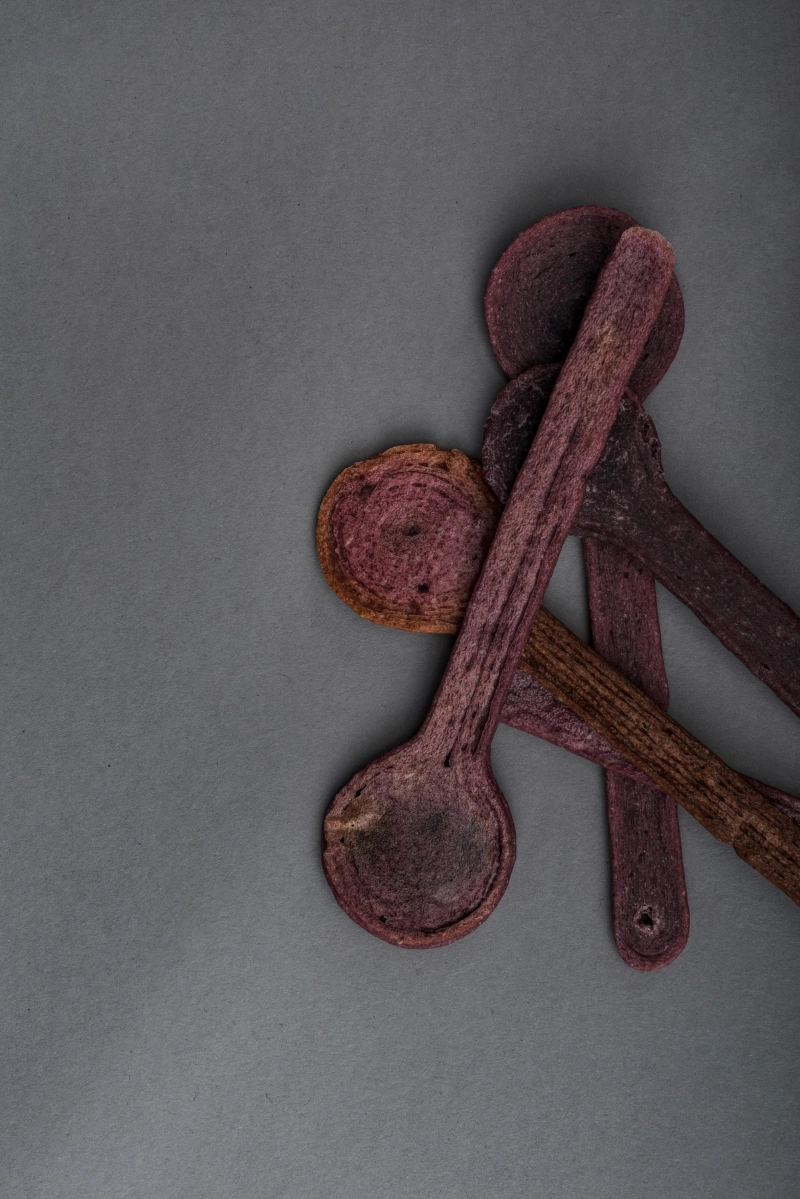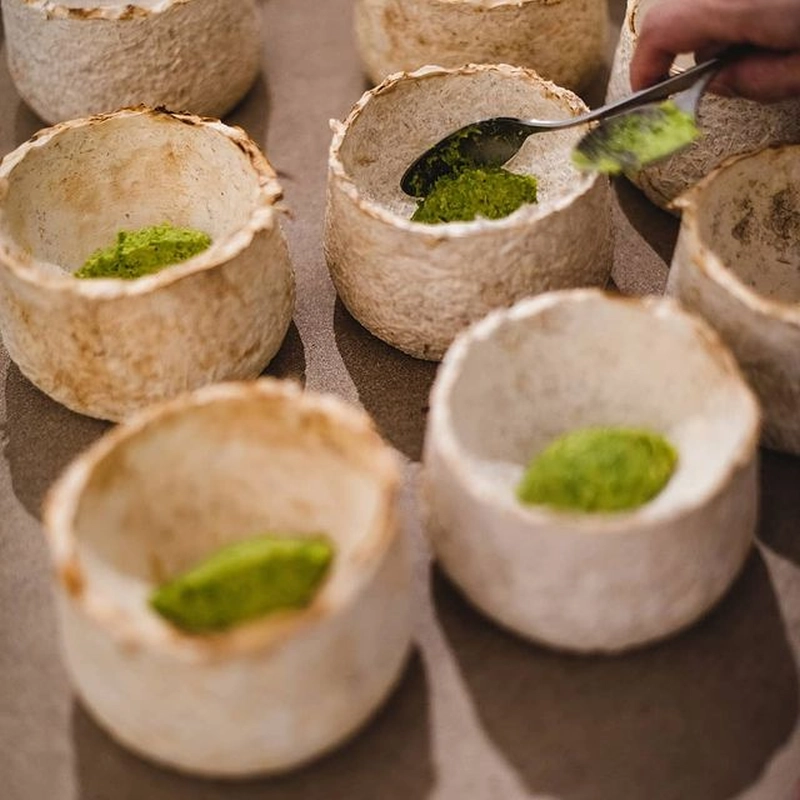 Via: 3DNatives