This 540-square-feet tiny cabin is surrounded by nearly 3.11-acres of land on Whidbey Island in Greenbank, Washington. Currently, the tiny home is on sale for $449,000 – a reasonable price tag for this beautiful Whidbey Cabin that comes along with a treehouse and an outhouse. Did we mention panoramic westside views and awesome sunsets to delight your each day?
So, it  isn't surprising that there is a large deck outside the house for sitting and enjoying landscape views. This secluded oasis of tranquility offers you amazing vistas, while providing all modern amenities found in any city home. Even heating and cooling systems are installed within the house for utmost comfort throughout the year.
The tiny cabin was originally built in 1989, and boasts a classic style with peaked metal roofs and wood siding. It is somewhat similar to a modern cabin in wilderness. Inside the cabin, there is a large window overlooking magnificent seascape; a long, narrow ground floor; and two bedroom in upper level.
As mentioned before, the cabin is serviced by a playful treehouse to participate in some adventurous activities with children. The property also has an outhouse to accommodate extra guests; and a detached car garage along with extra storage space.
Overall, this magical Greenbank area residence is ideal for a single family. It will be an amazing getaway for a family to escape the world and connect with mother nature. For more information and purchasing, you may visit Windermere Real Estate website.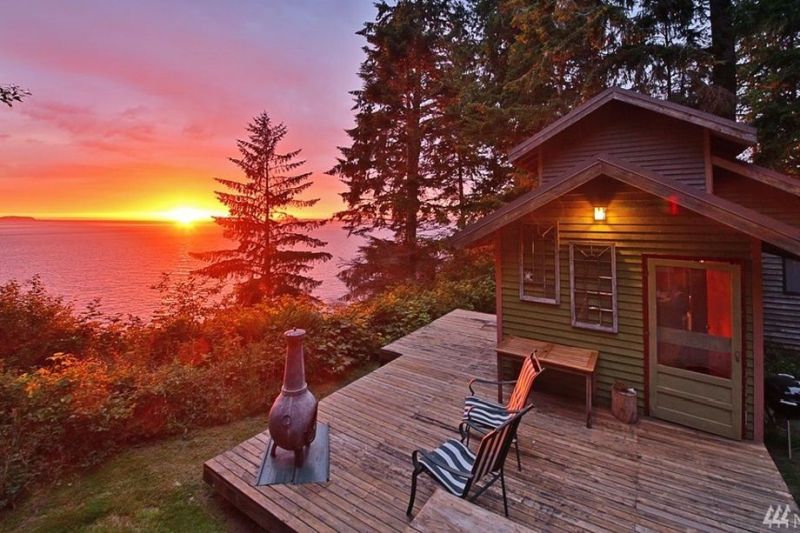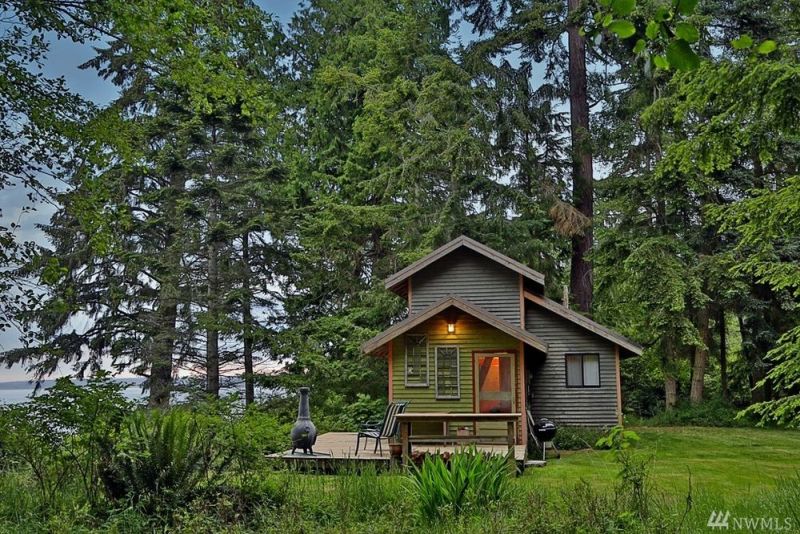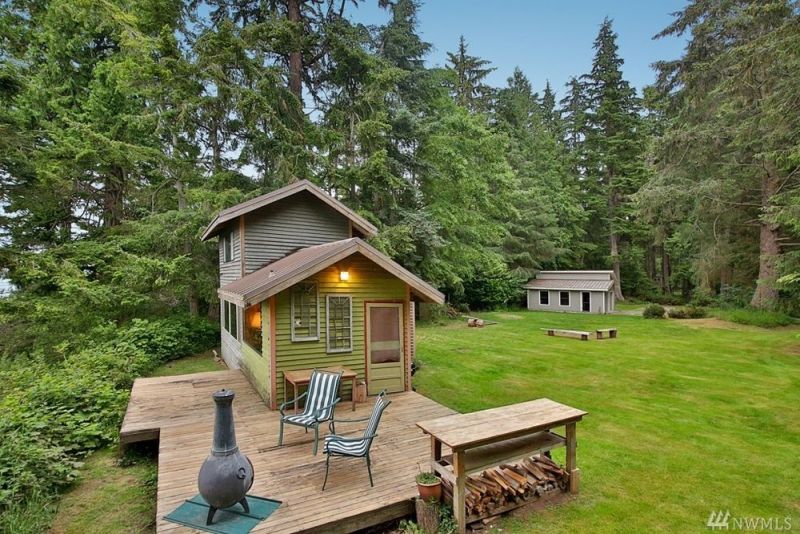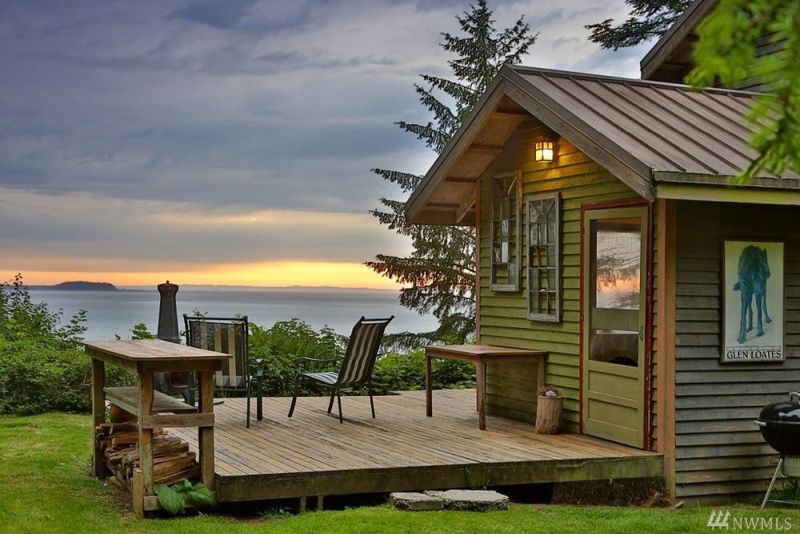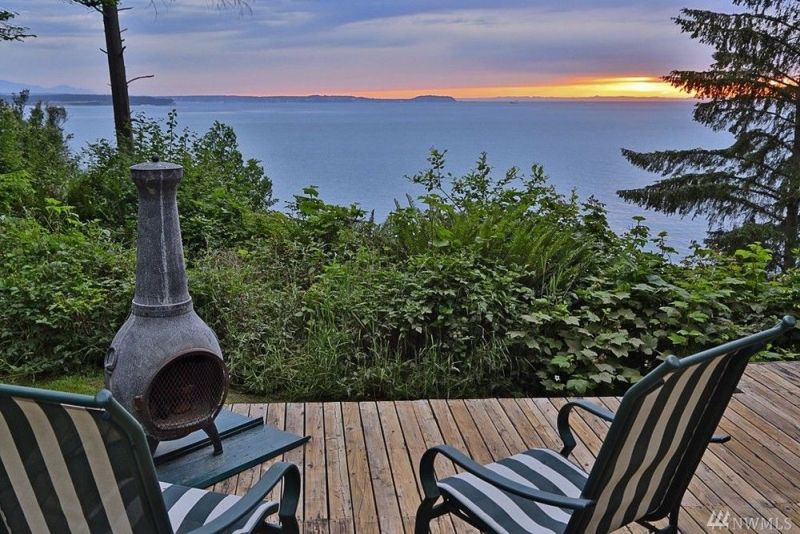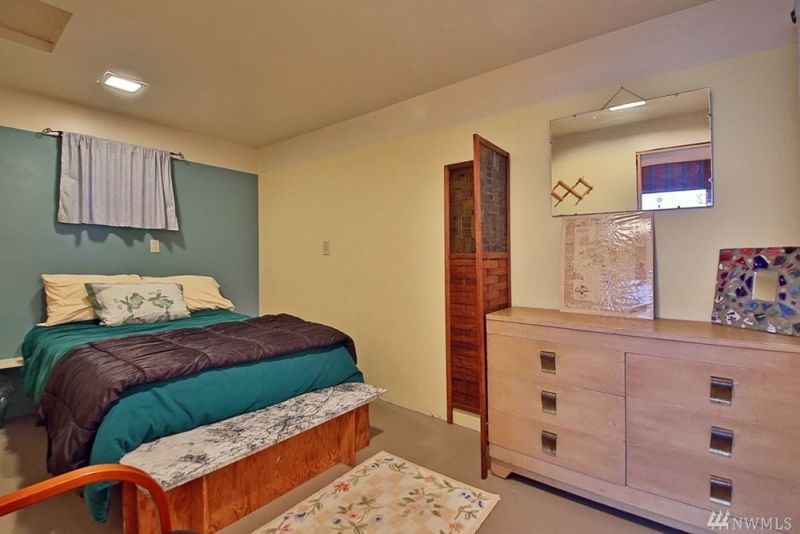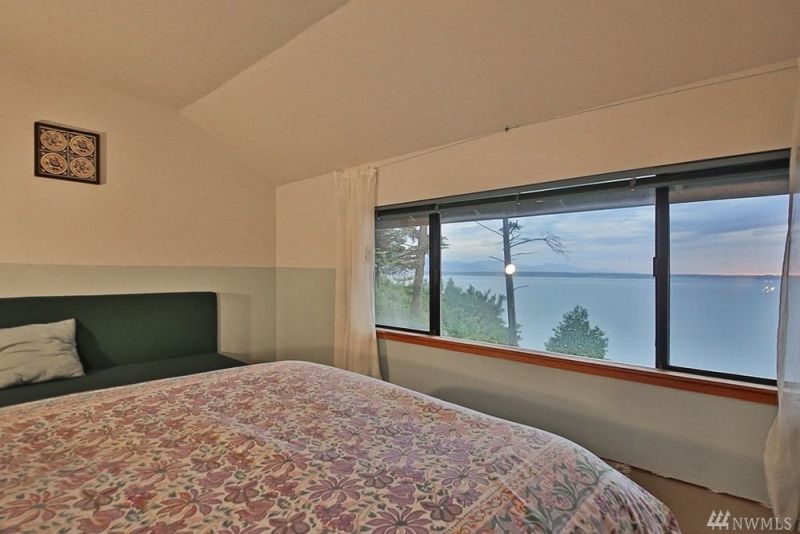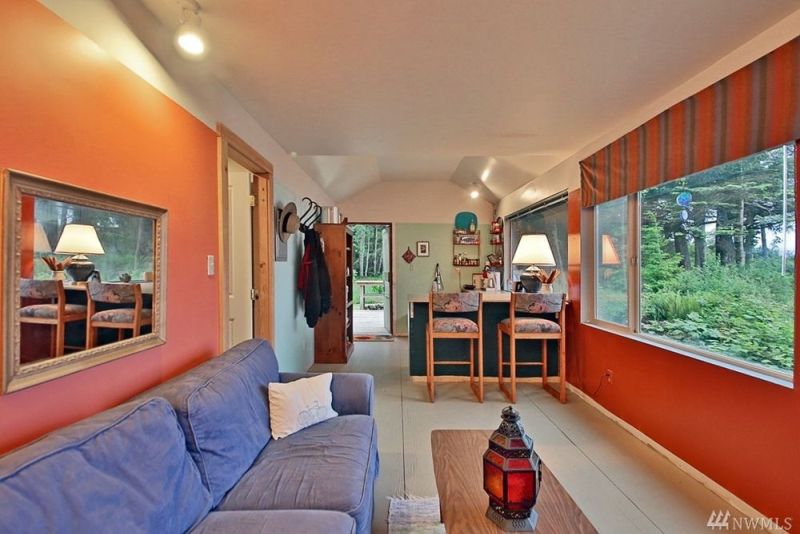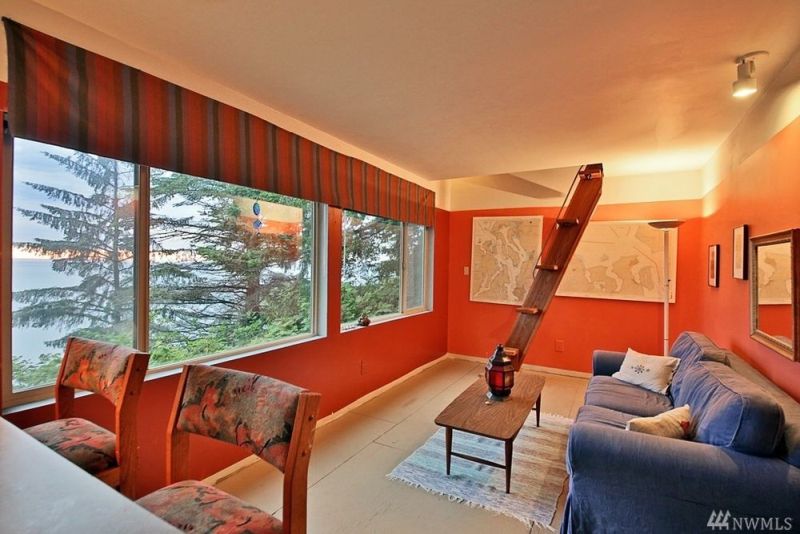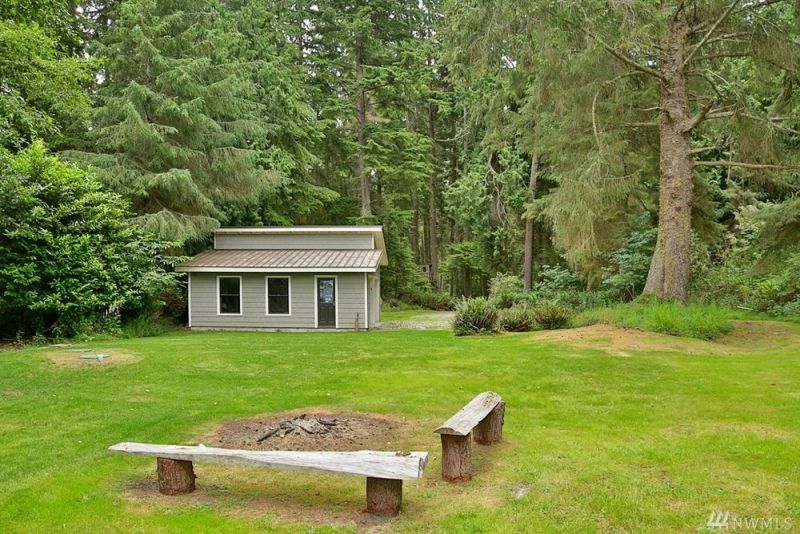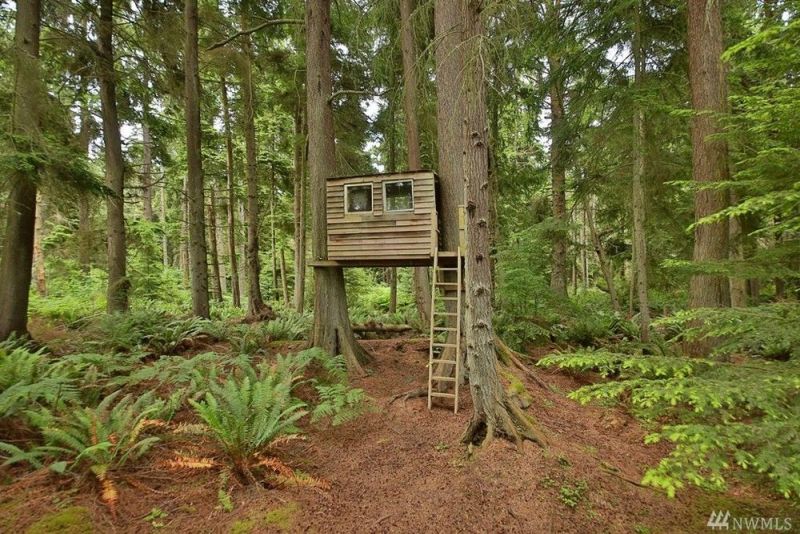 Via: Curbed