When it comes to decorating your home in vogue, there are so many styles and themes to choose from. The one theme that adds a lot of class and unforgettable charm to any home is the musical theme. Moreover, if you are a musician, singer or a music lover, the music-inspired home décor is a great way to express your affection for music. So, if you are someone who eats, drinks and sleeps music, then get inspired by these best music-themed home décor ideas and turn your dull interior into a melodic environment.
Experiment with walls
The first thing you can do to bring musical essence into your home is decorating the walls. You can use a variety of approaches including wall painting, decals, wallpaper, photo frames, etc. Light colored walls would make the best backdrop for this purpose.
Guitar and Vinyl Music Wall Decals Buy: $9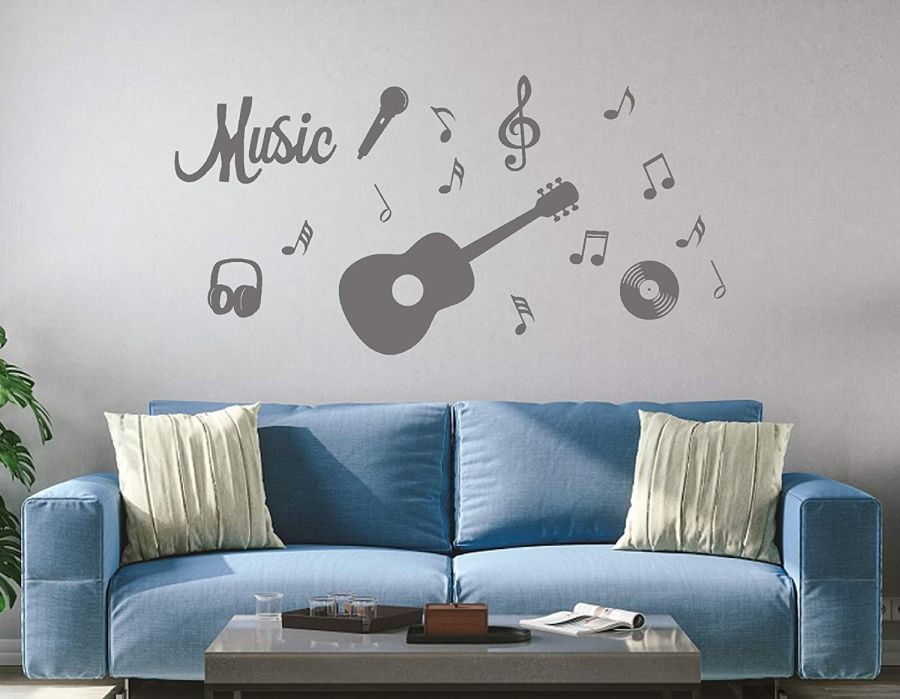 80s Radio Boombox Backdrop Wallpaper Buy: $18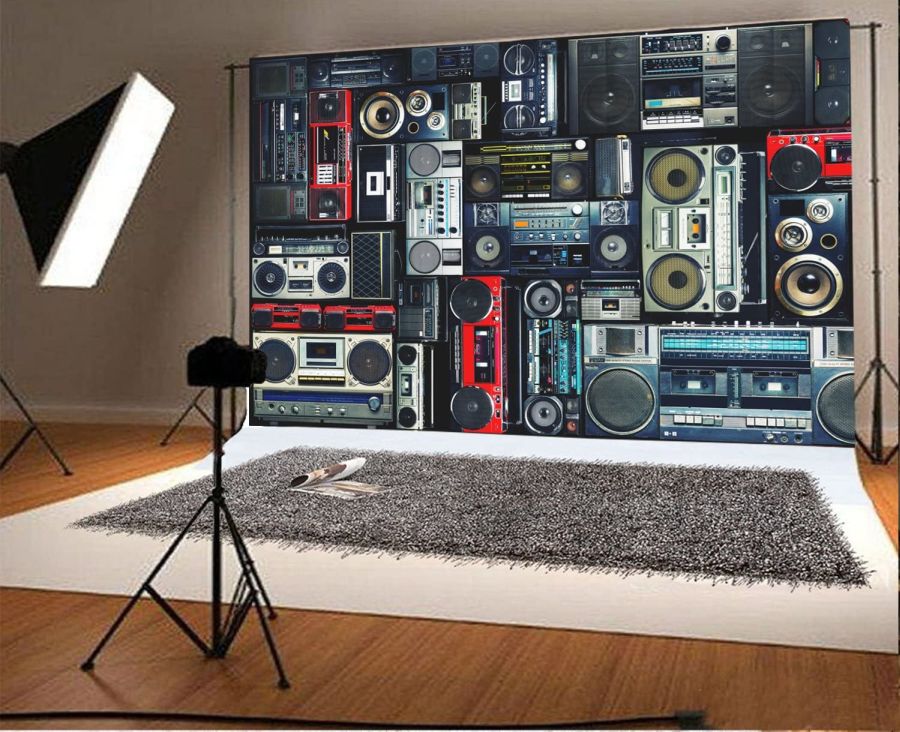 Music Notes Wall Art Buy: $90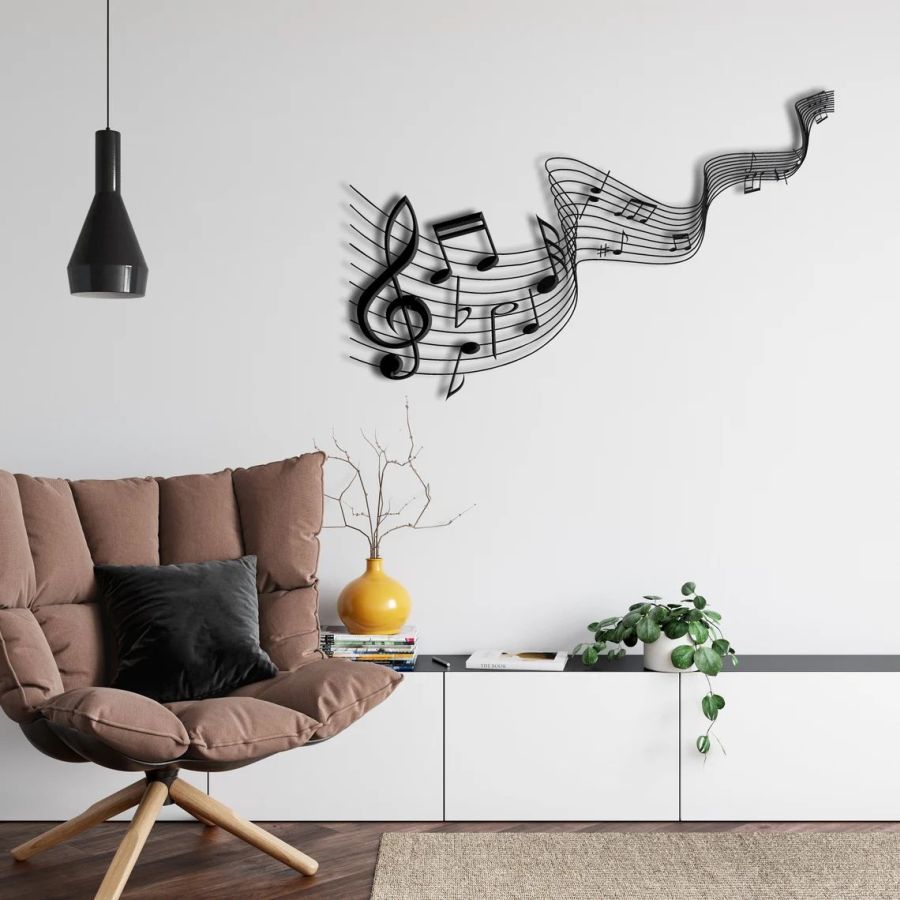 Wooden Guitar Wall Decor Buy: $30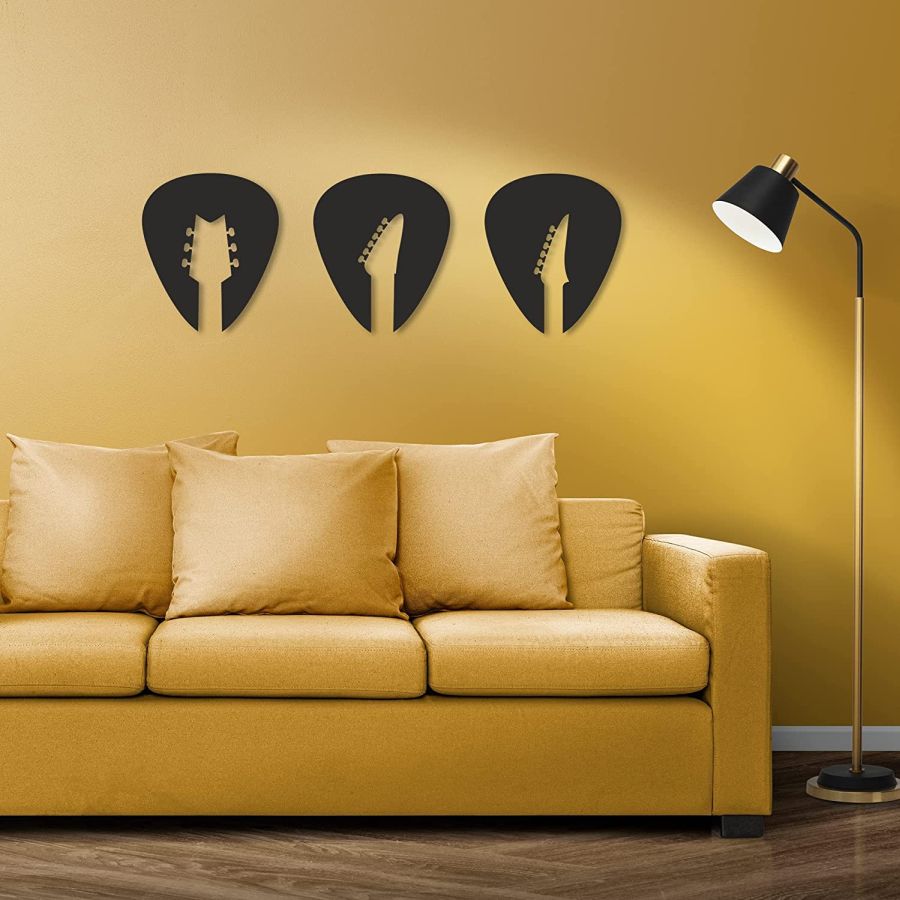 Shining Audio Cassette Wall Art Buy: $108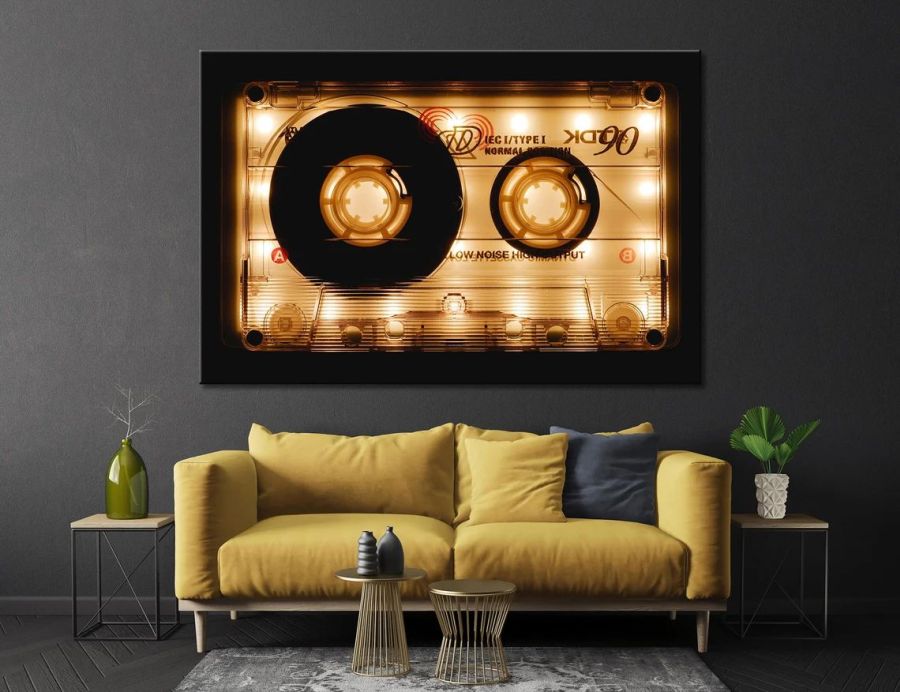 Music Themed Wall Posters Buy: $49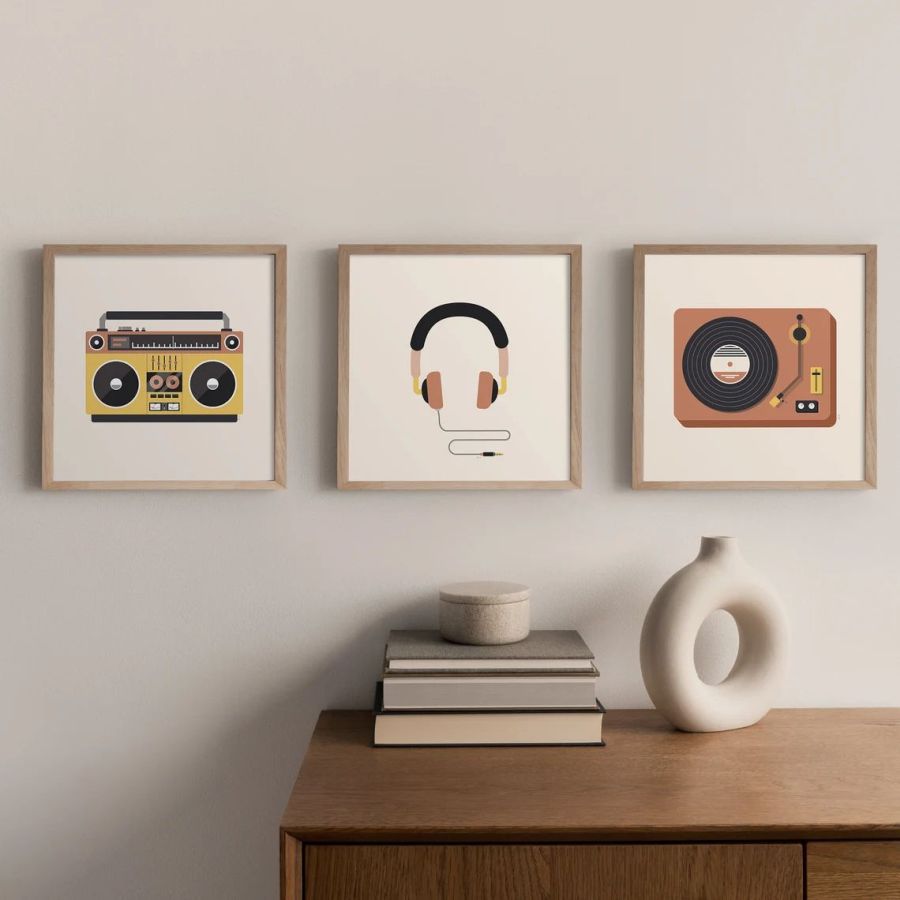 Music Notes Picture Frame Buy: $42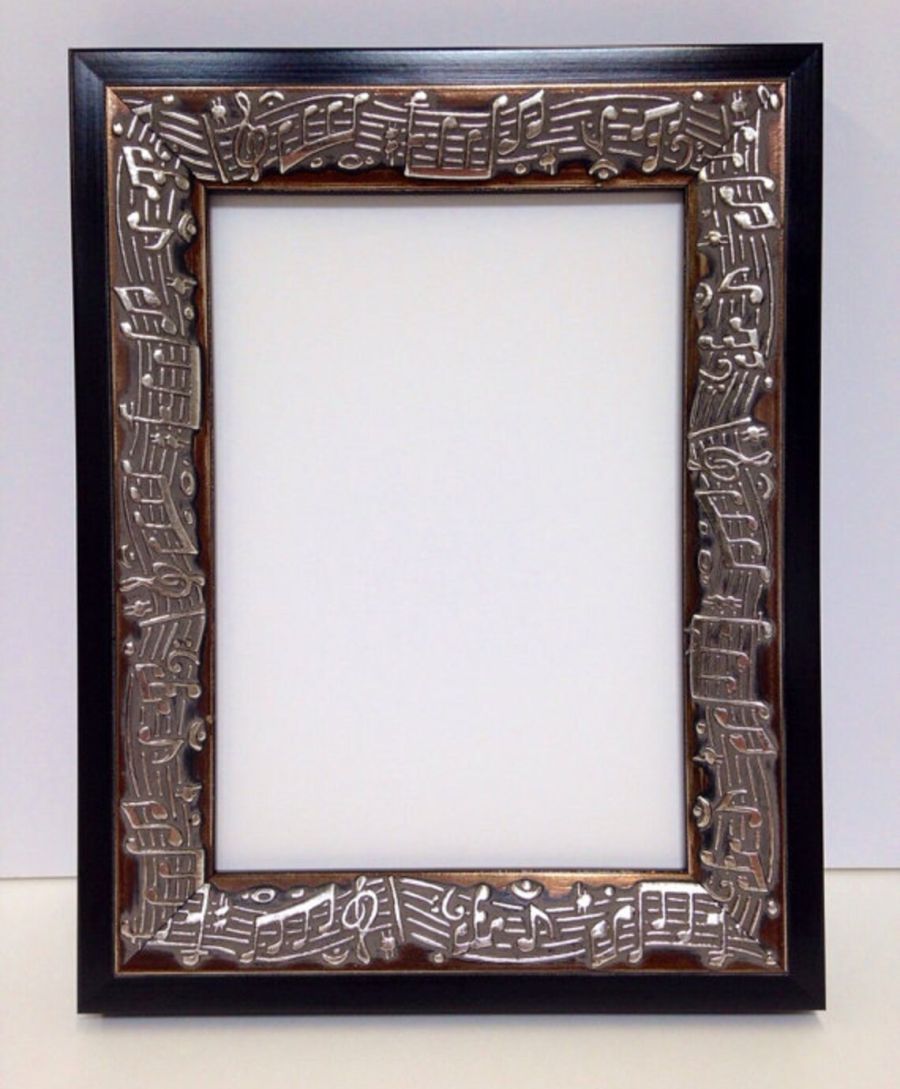 Do not forget the windows
There is so much that you can do with your windows. Use your imagination to decorate the windows in music theme. You can decorate with musical notes or old music instruments, even use music-themed curtains.
Place some musical decorations over the windows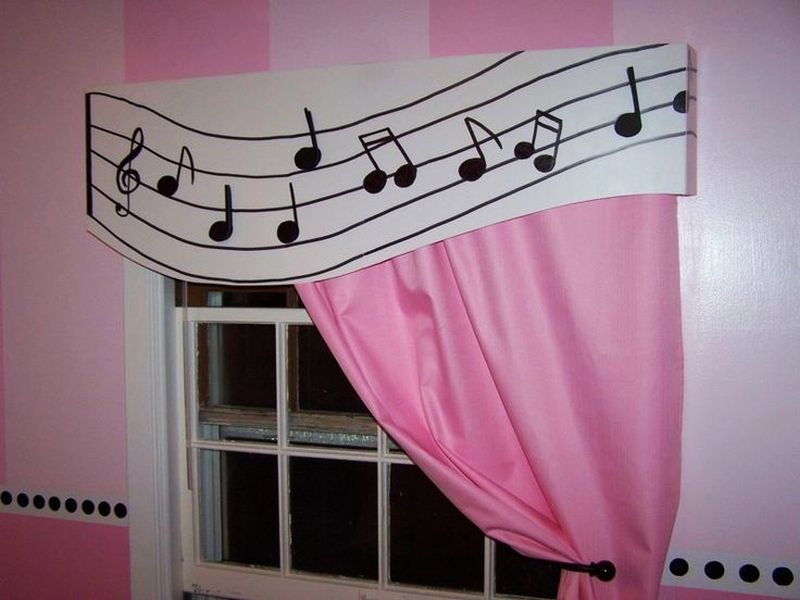 Use old vinyl records and CDs to decorate windows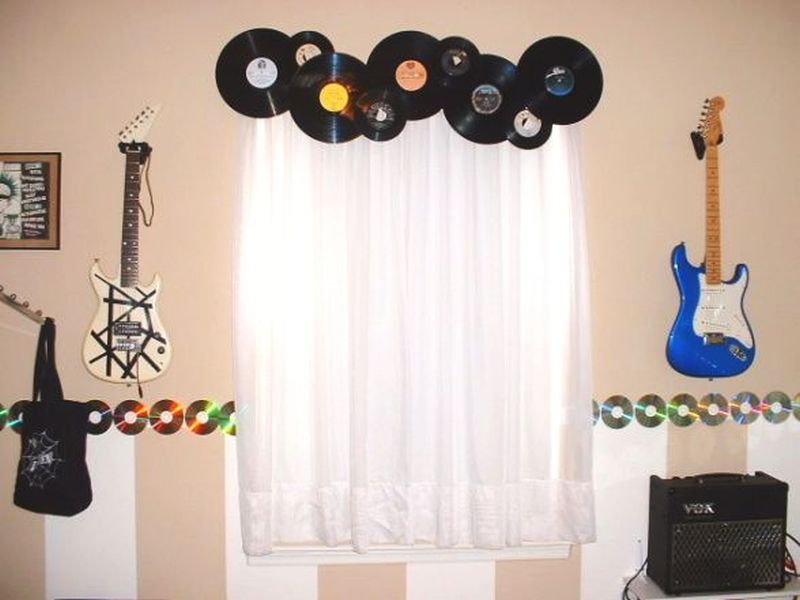 Piano Key Red Window Curtains Buy: $25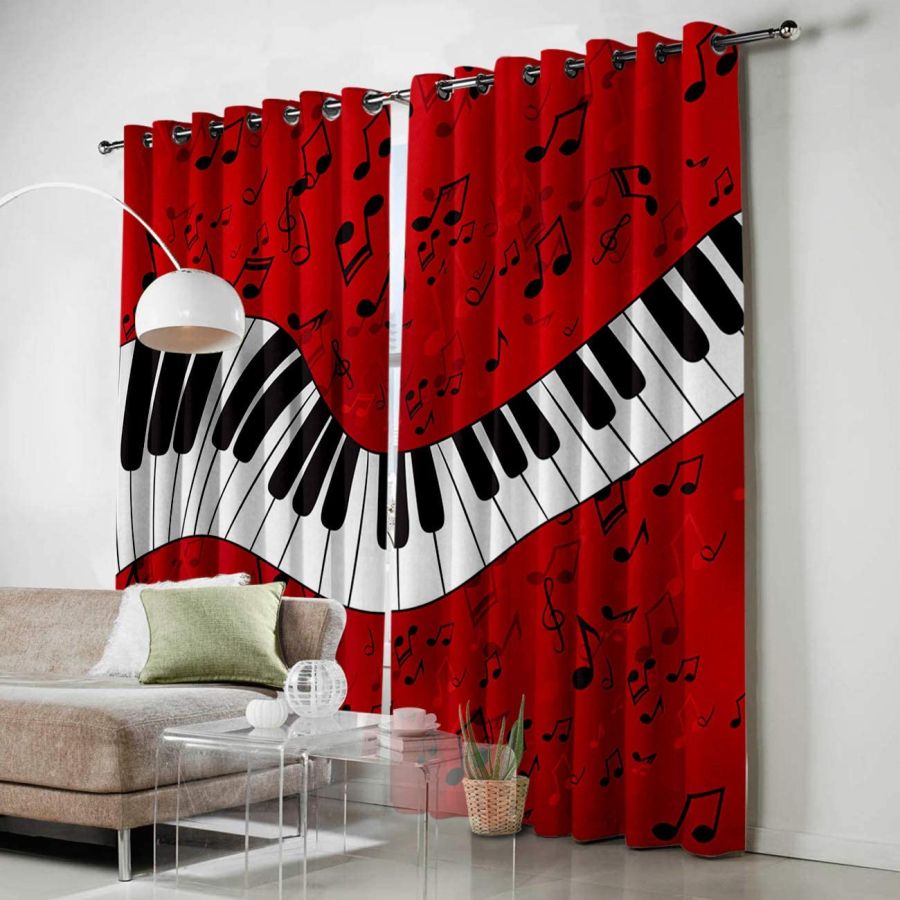 Music-themed floor is cool
It's quite easy to showcase you fancy for music on the floor with rugs and carpets. There are a number options that feature musical notes and musical instruments like piano keys, vinyl records, guitar and saxophone. You can simply use some music-themed rugs or even paint the desired design.
Paint a lovely design on the floor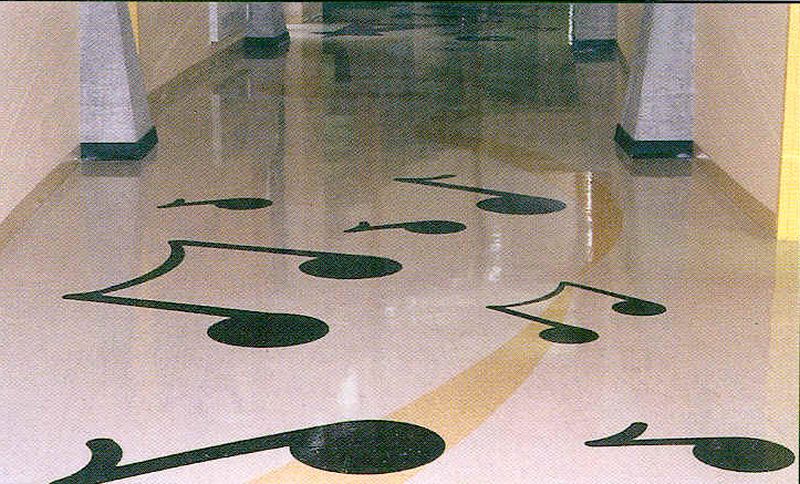 Retro Vinyl Record Rug Buy: $67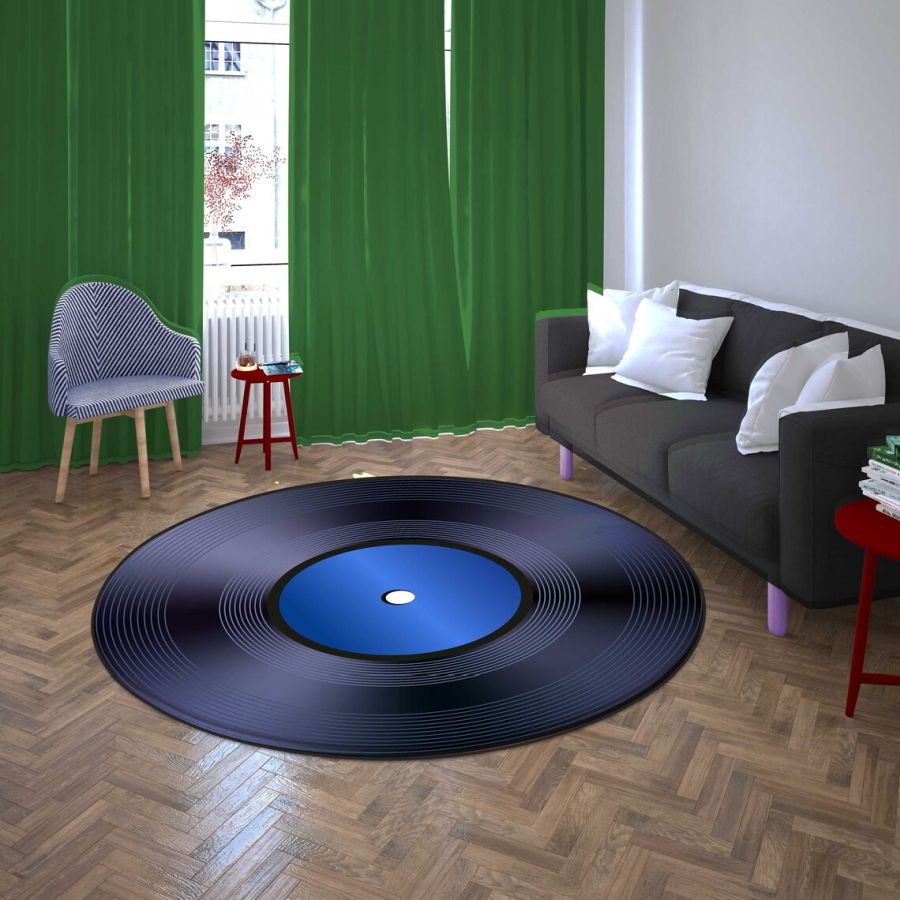 Piano-themed carpet will elevate your home decor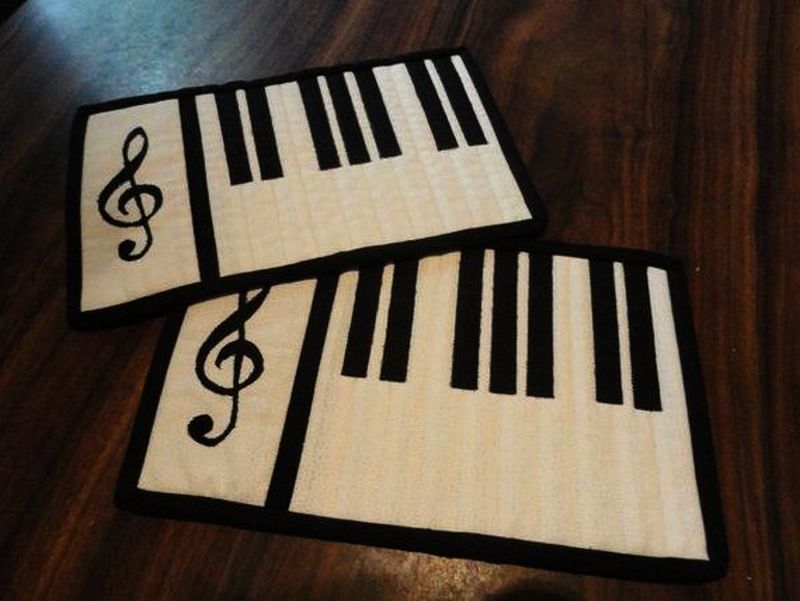 Musical bedding and linens are simple yet effective
Wear your passion for music and deck your interiors with musical patterned bed sheets, curtains, cushions and sofa covers. It is an easy and inexpensive way create a splendid music-themed home decor.
Vinyl Design Throw Cushion Buy: $32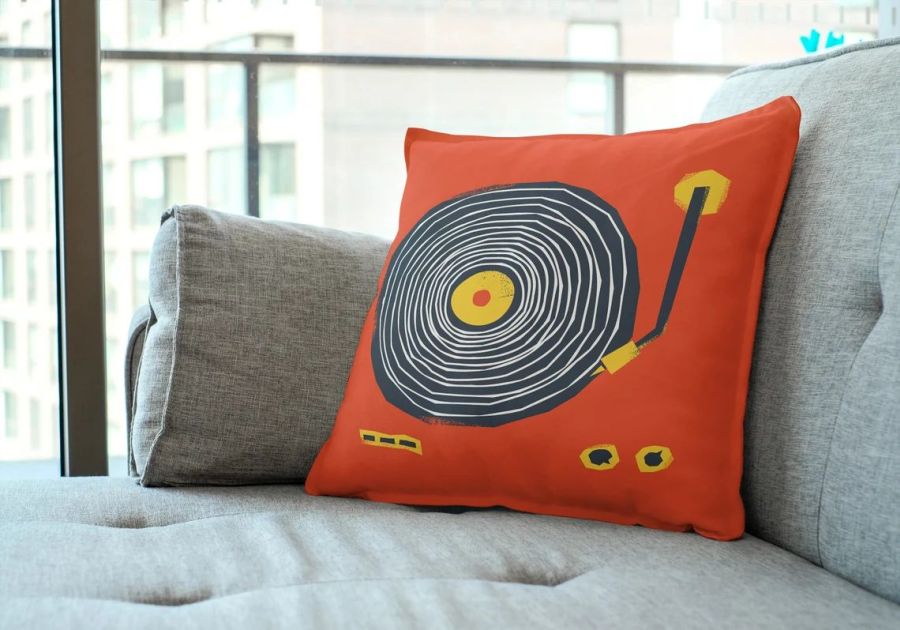 What Is Life Without Music Cushion Buy: $31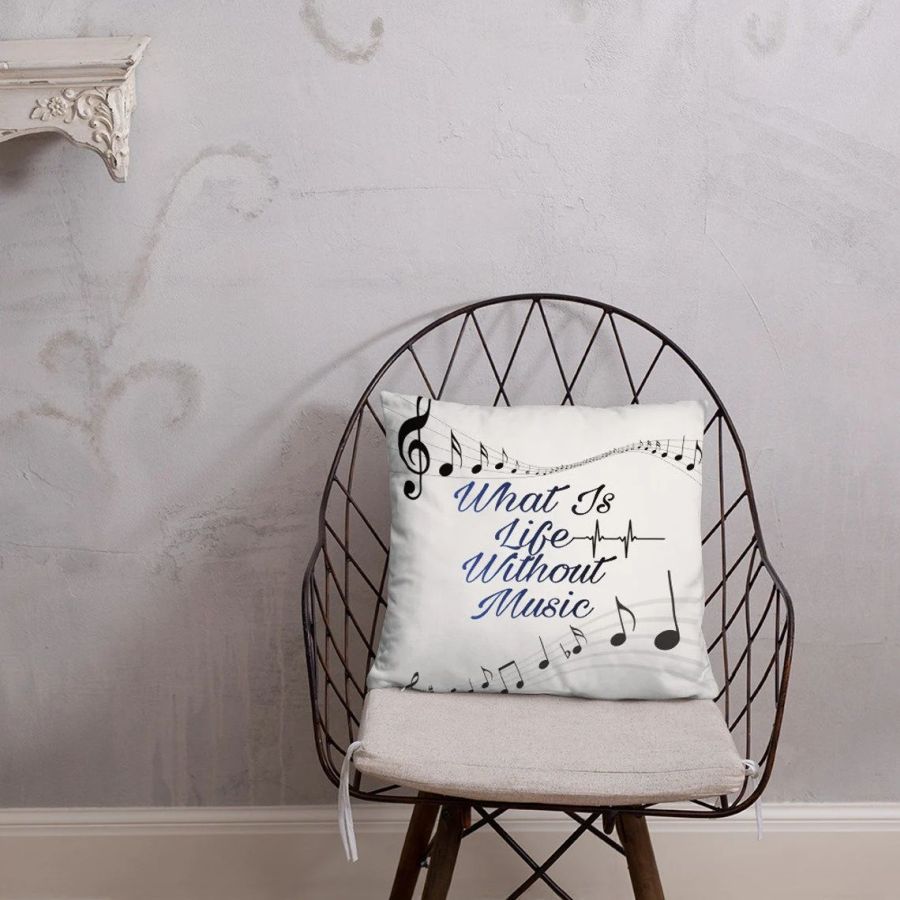 Music Note Decorative Throw Pillow Case Buy: $16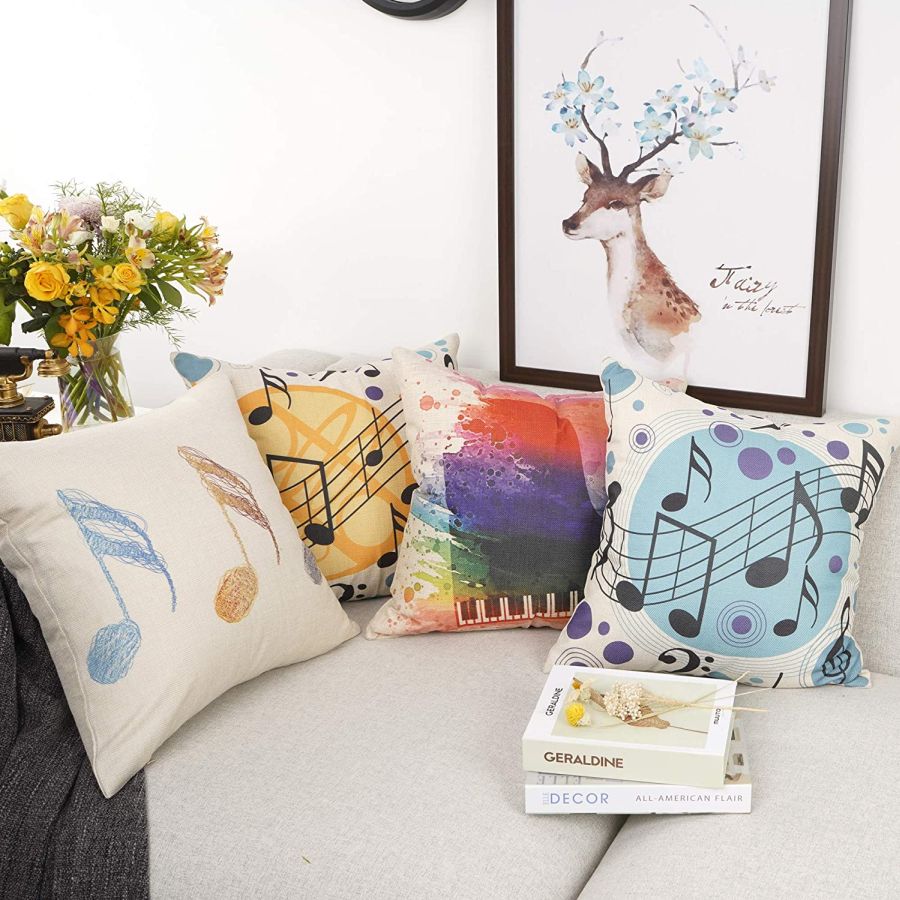 Piano pillow to showcase your love for music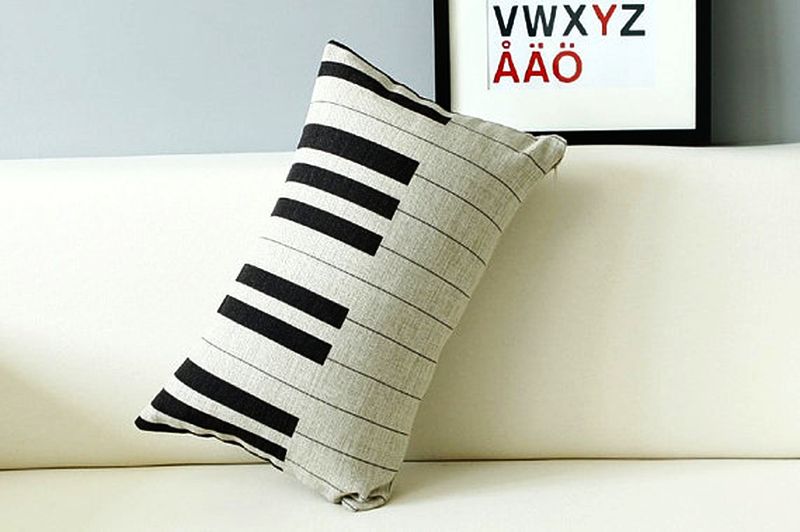 Brown Tan Piano Musical Notes Bedding Set Buy: $60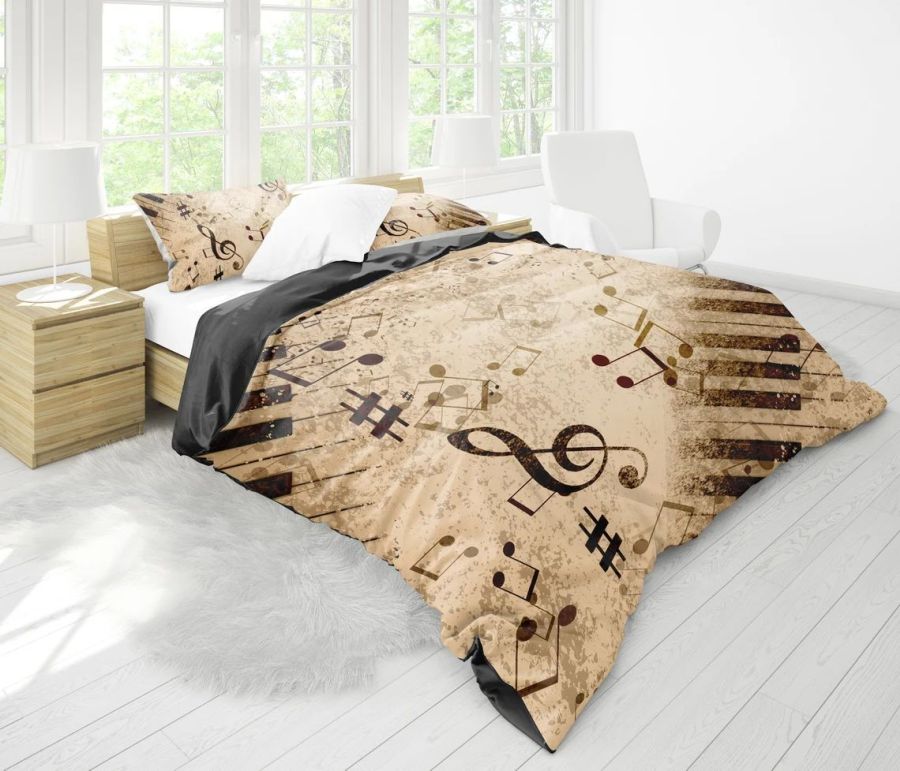 You can add musical-themed duvet covers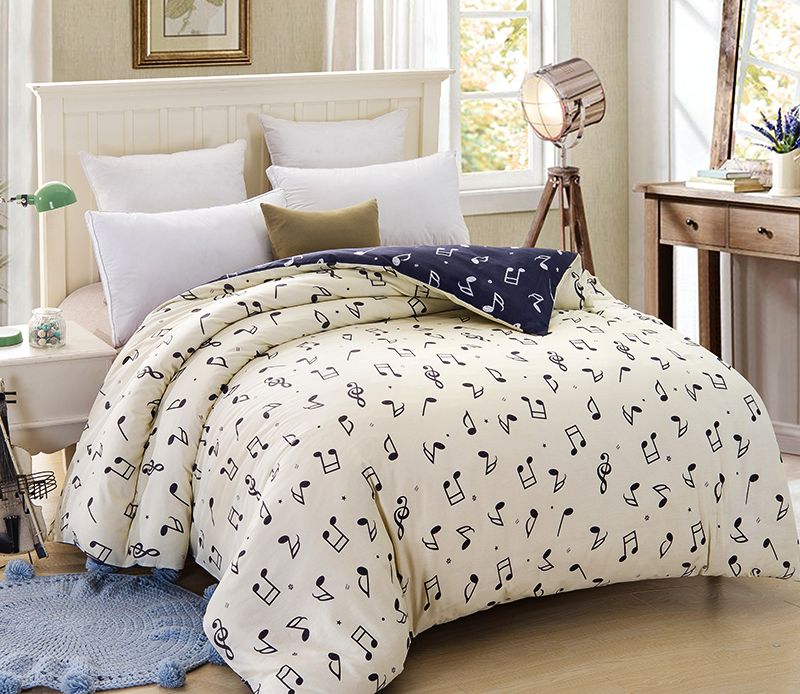 Musical lighting will be your best friend
Lighting can play a crucial role in making your home musical. You can buy some musical table lamps and chandeliers or even make one by yourself using old instruments. There are also some LED light strings that turn up and flicker with a song being played in the room.
Music Notes Shaped Neon Lights Buy: $14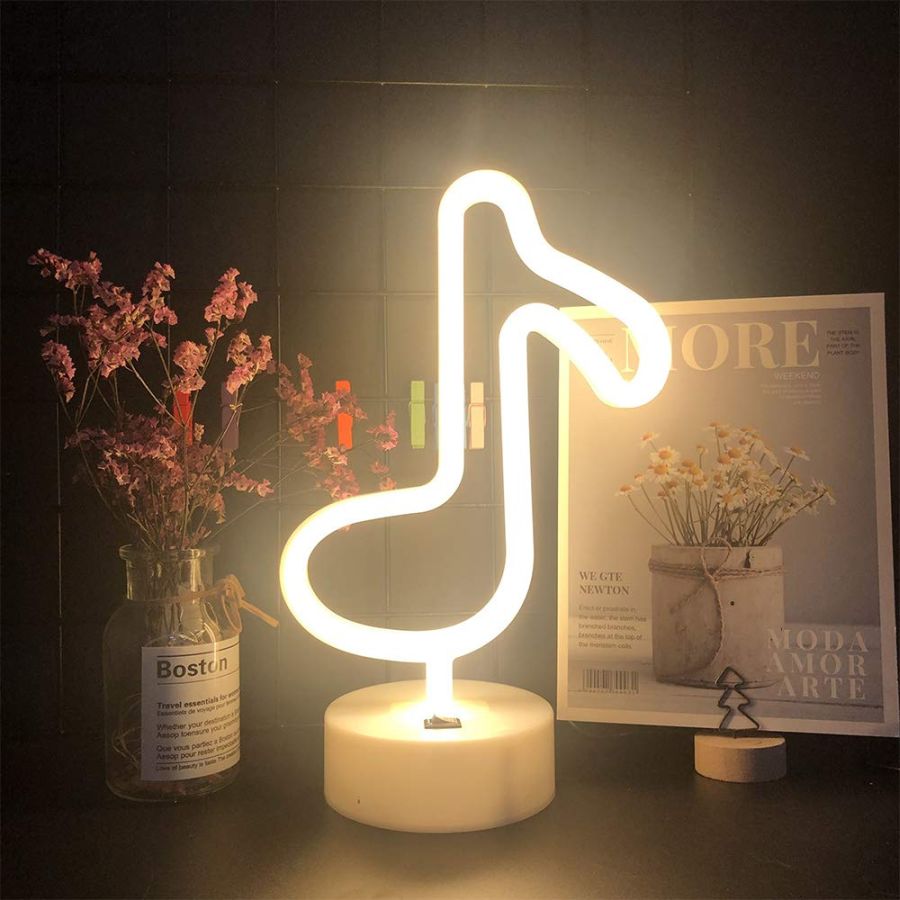 Music Neon Sign Wall Decor Buy: $80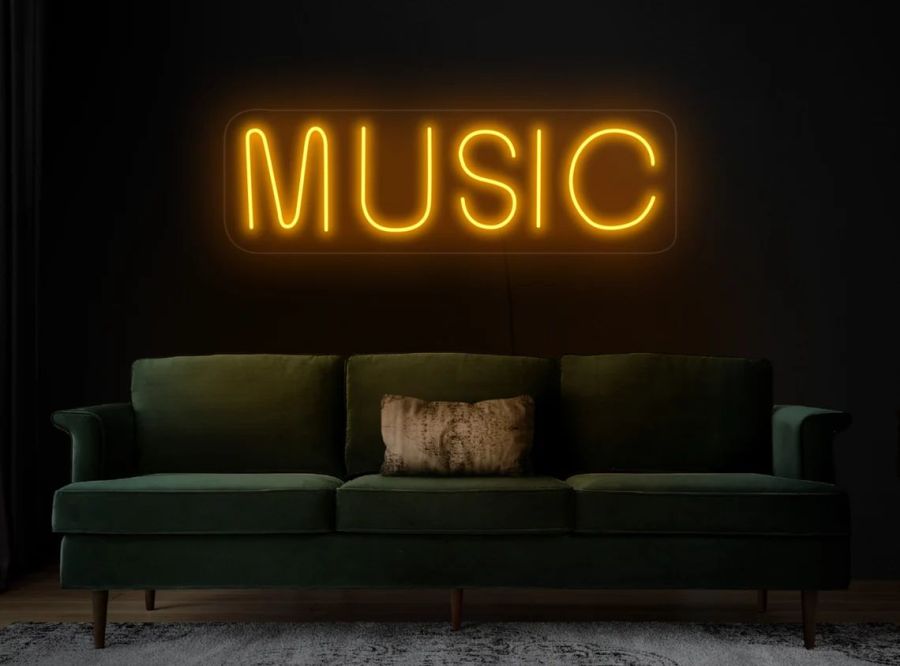 lluminated Microphone with Dimmer Buy: $125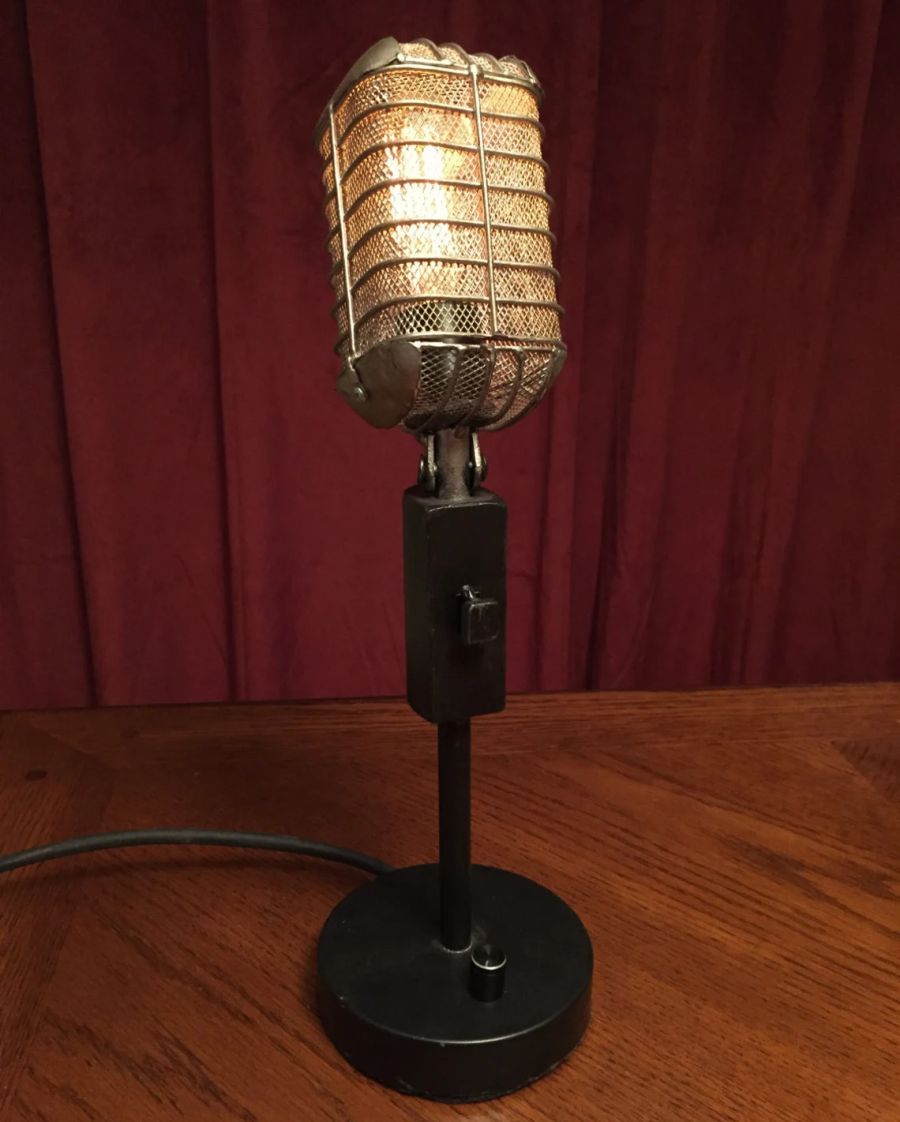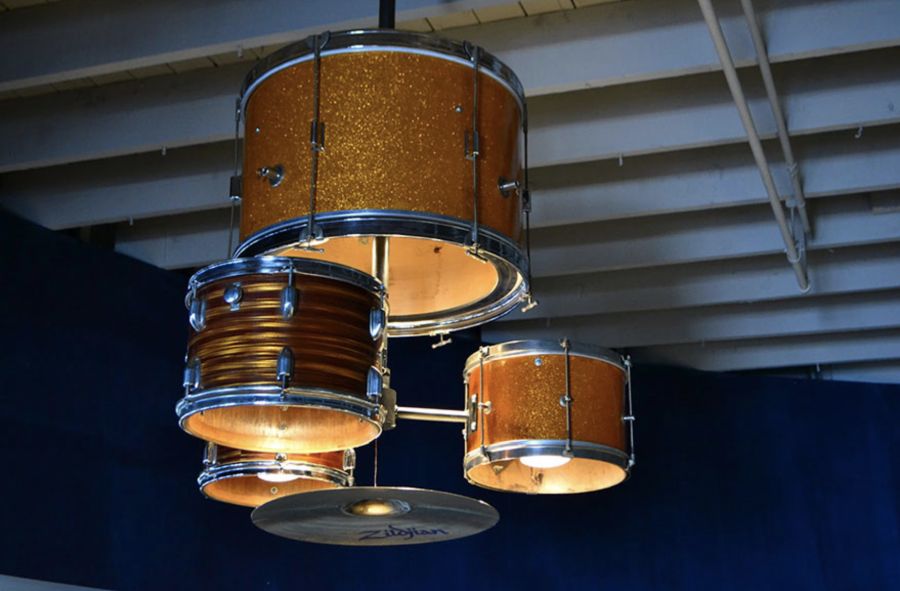 Music themed lampshades are super gorgeous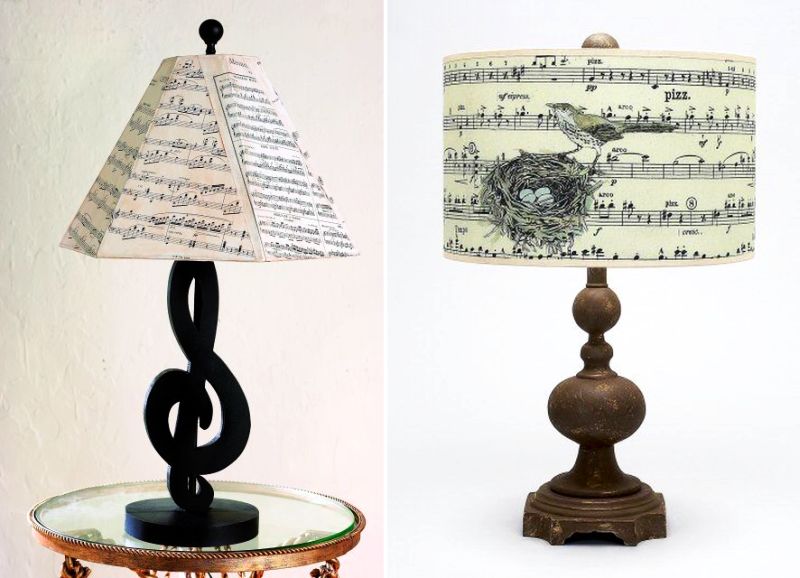 Let your music equipment speak about your passion
Your musical instruments say all about your passion for music. Instead of keeping them in a covert room, showcases them! If you have a guitar or sweet violin, just hang them beautifully on your walls.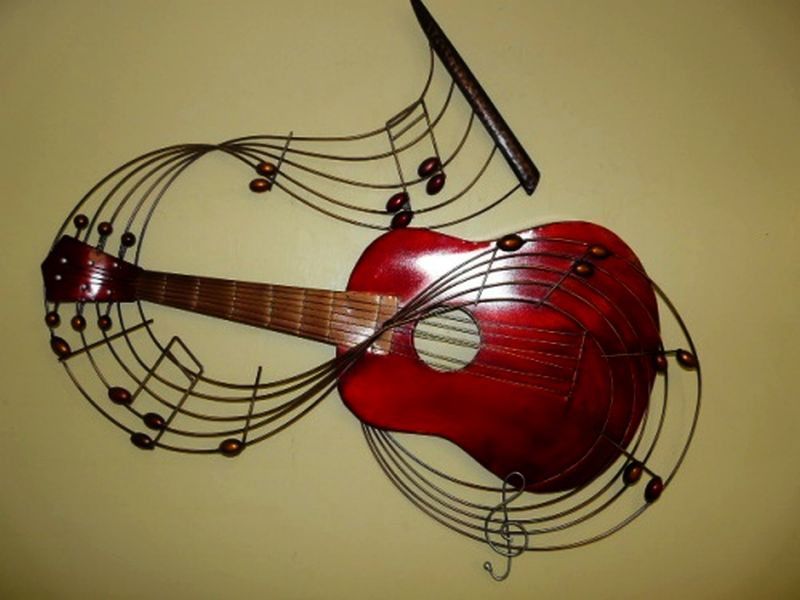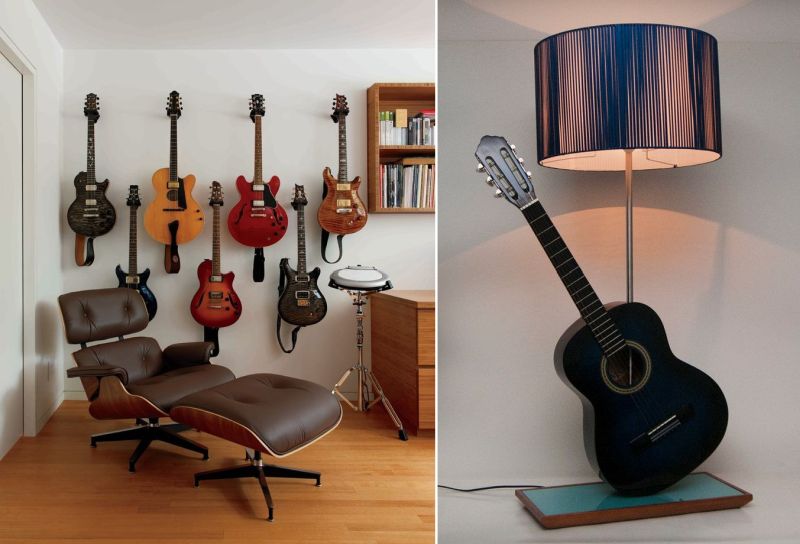 You can showcase a gramophone with a vintage look in one corner of your living/bedroom or have a piano or drum set in another.
Get in musically inspired furniture
As musical home décor has become one of the best home décor themes, many furniture designers are creating furniture inspired by musical equipment and notes. You can find online an extensive range of musically inspired furniture like drum tables, guitar tables, and musical note-inspired chairs, beds and sofas and much more.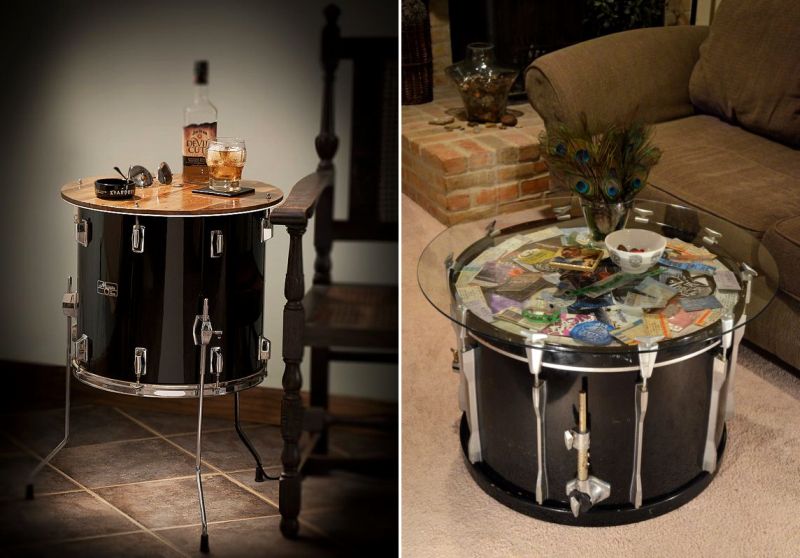 Shelves
Decorate your walls with different music-themed wall shelves. A musical shelf display can be a great decorative piece for your interiors. There are various types of shelves for the musically minded, such as drum shelves, guitar shelves, piano shelves musical notes shelves and many more.
Musical shelves can be a great decorative piece to showcase awards, medals, and certificates that you have earned in your day. You can also showcase small music antiques and your favorite music albums on the shelves.