A Midsummer Night's Dream is a black comedy written by the 'Bard of Avon' in the late 16th-century and the iconic title now finds a place in the quintessential ice suite designed by Carl Philip Bernadotte and Oscar Kylberg of Bernadotte and Kylberg. This designer duo has paid a worthy tribute to Shakespeare classic in the form of their new Icehotel suite located in the village of Jukkasjarvi, Sweden.
The Icehotel is an iconic travel destination in Sweden and has been operational since its inception in 1989. The hotel and its many suites are made out of ice from the Torne River and are crafted yearly as soon as the temperature drops. Dubbed 'A Midsummer Night's Dream', the iconic suite will remain open throughout the year as part of the Icehotel 365 series.
Showcasing the preservation of summer elements in the winter months makes the deluxe suite an absolute peach. Ice, as we know, is nature's own preservation technology and it has been properly put to use by the duo, who focus on building a concept featuring Swedish flora. Preserving the lush greenery of summer months in frozen frames, the room also features an ice chandelier shaped like a floral wreath, adding a charming element.
The walls of the room are adorned with ice blocks filled with a variety of plants and flowers. Guests can also have their frozen moment by cherishing the art meld with flowers in the furniture permeating throughout the room.
Also Read: World First Warner Bros. Hotel Opens in Abu Dhabi
The guests can sleep on a bed surrounded by blocks of ice, with the lower blocks featuring floral varieties while the upper blocks hold birch leaves.
Moreover, the designers have created a soundtrack evoking the melodies of buzzing bees, whistling winds, and violin playing. Paired with soothing lighting and floral beauty, the soundscape will elevate the unique experience at the Icehotel.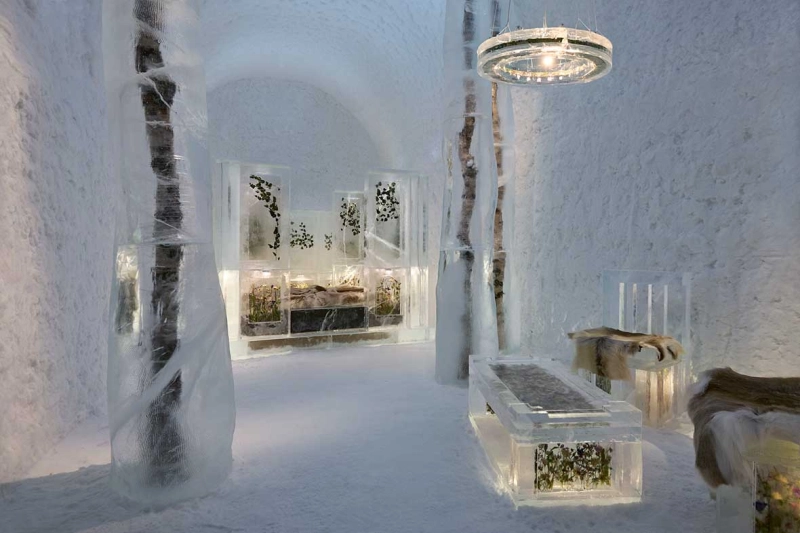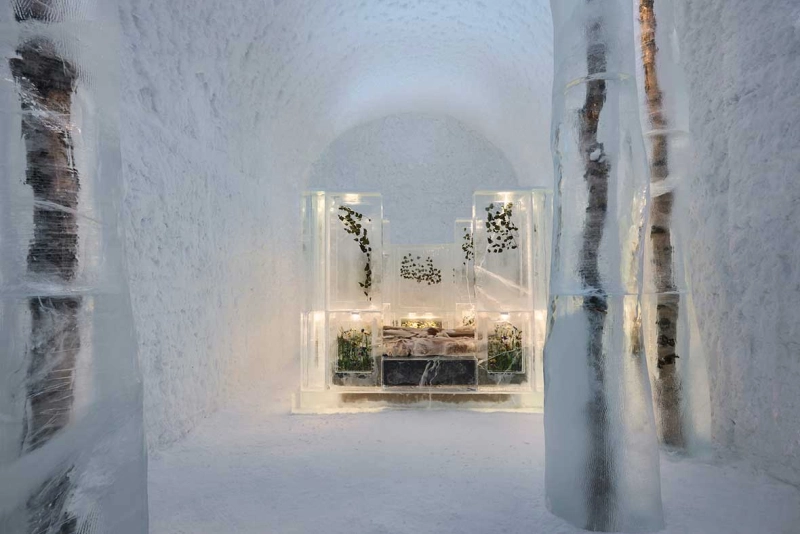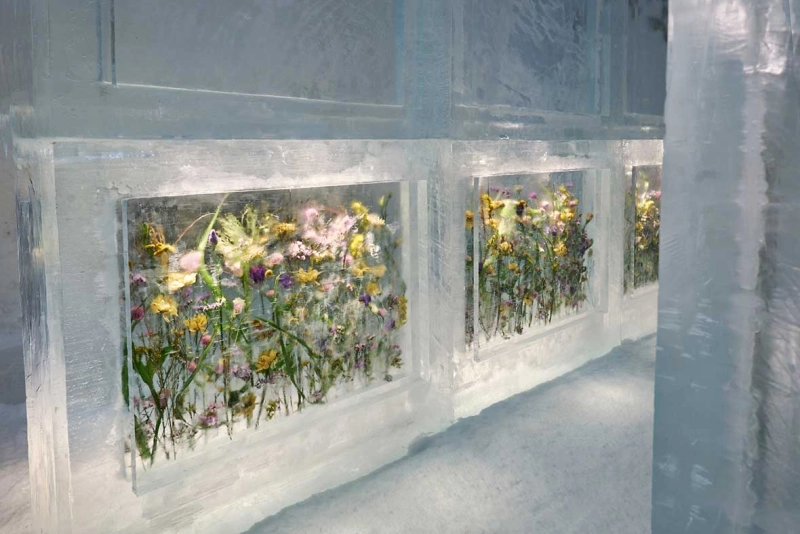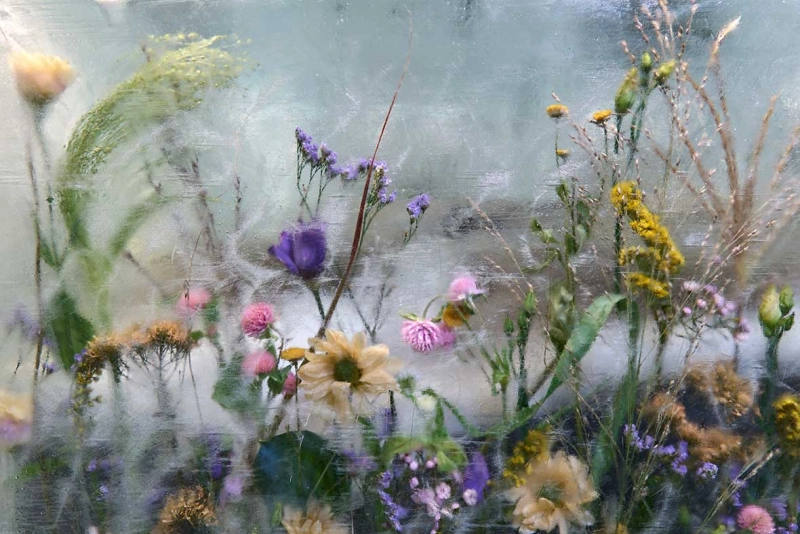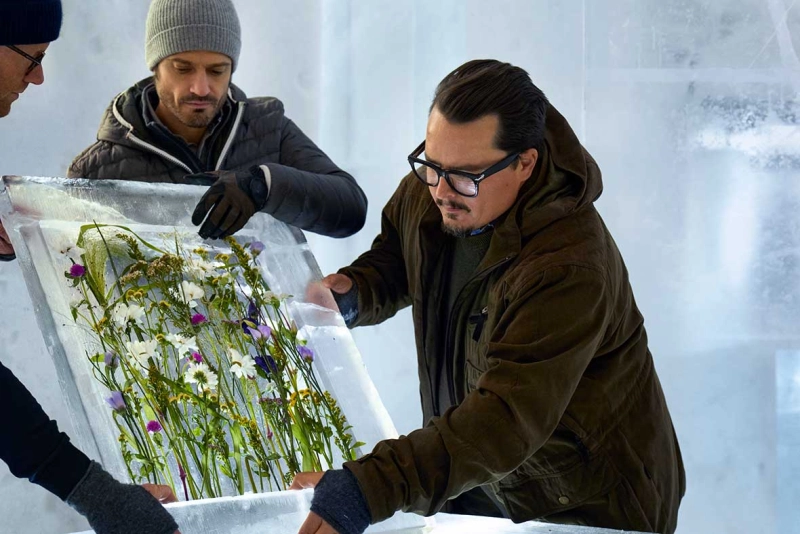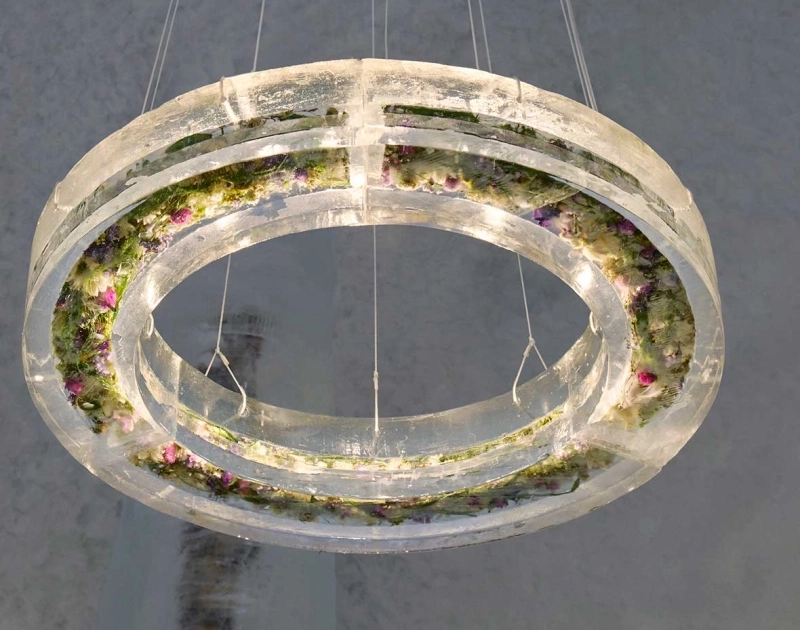 Via: designboom