Dubbed 'A Room in the Garden,' this small backyard home office by Studio Ben Allen, boasts a gorgeous geometric design with green shingles. The design studio created this small garden home (that also doubles as a home office) for a client in South West London.
Their client has two young children who required more space for playing, reading, sleeping, and enjoying family time. So, the studio was required to create a structure that could suffice the need.
Influenced by the color and shape of an artichoke, this small green shingle covered backyard home has been created as a flat-pack kit that was later fabricated completely on a CNC machine. Within the home office, there is a gray and green interior with exposed wooden framing that gives an illusion of more height to the space.
Another interesting feature of this space is a desk (by the window) that's designed to seamlessly fit the shape of the walls. There is also a built-in bench with a fold-out bed to accommodate extra guests or when the children need a nap.
Also Read: Hello Wood Workstation Cabin is Perfect for Your Garden Office
The backyard home has an octagonal wall structure that further rises to create a hexagonal roof with a square skylight. The guest-suite-cum-home-office also has underfloor lighting, heating, a roof light, and an extractor fan with humidistat. All these electronic devices and gears can be controlled remotely using a smartphone.
For more information about 'A Room in the Garden', check out the video below.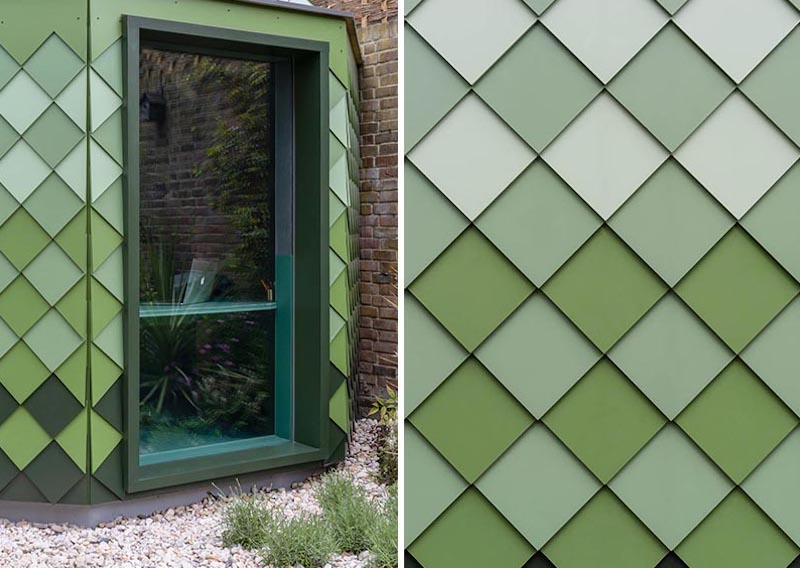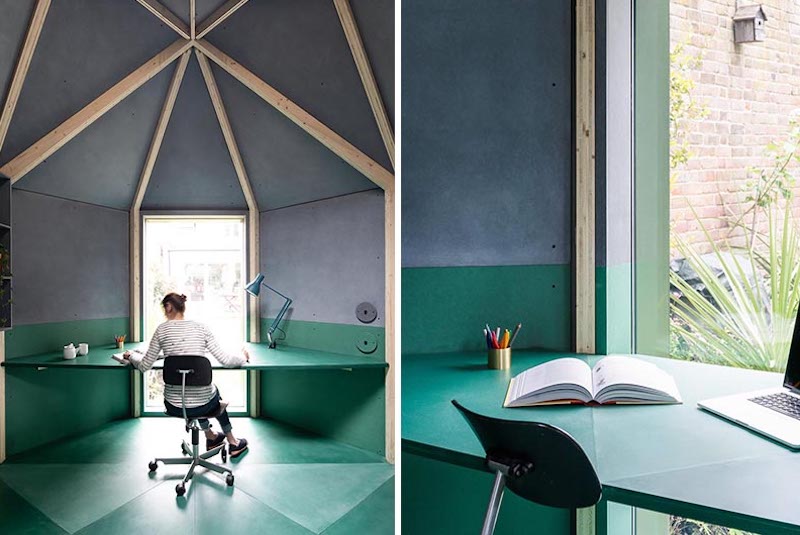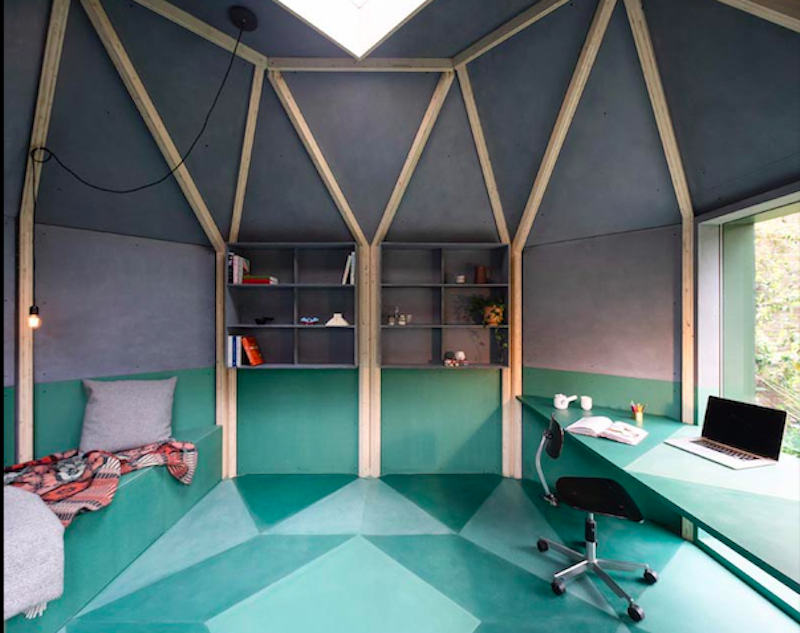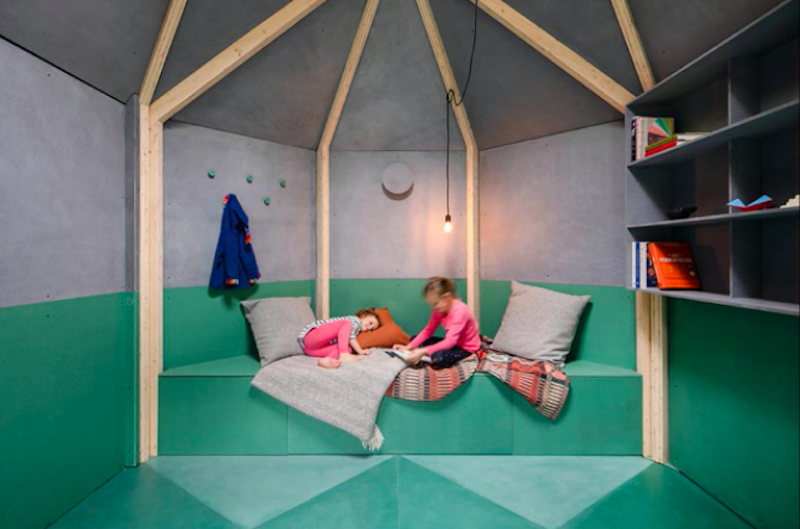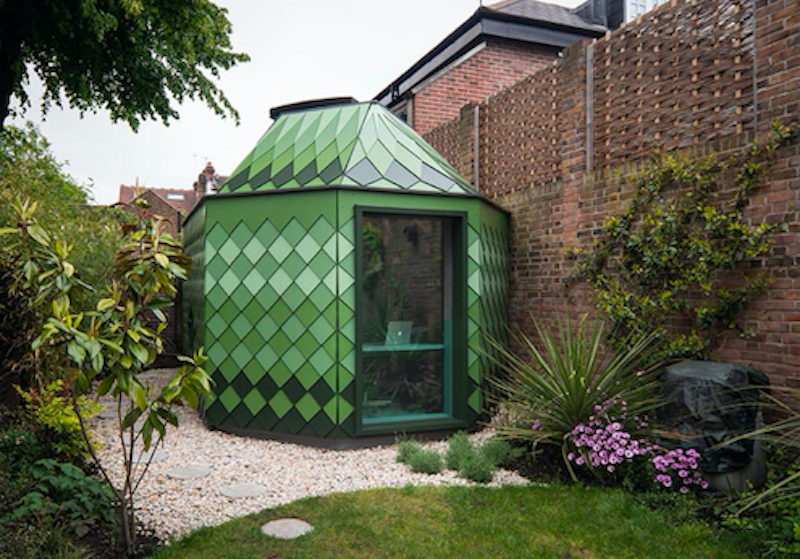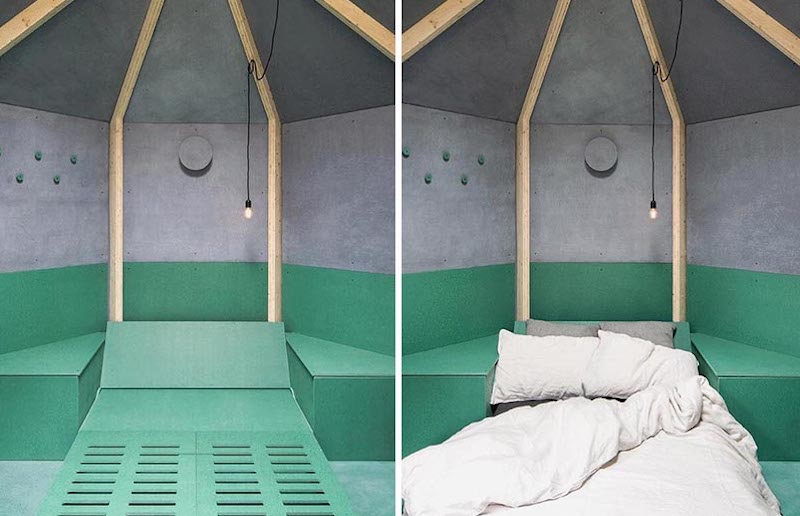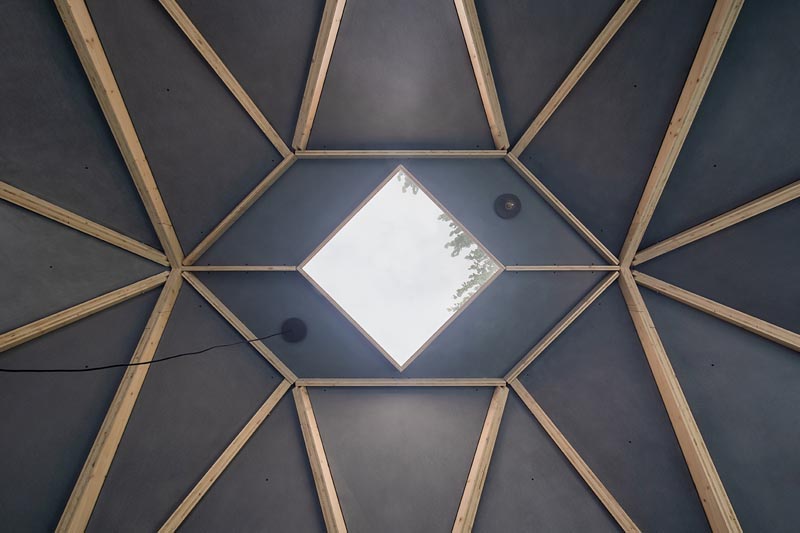 Via: Contemporist