Located in Årjäng in West Central Sweden, the Accordion House (or Dragspelshuset in Swedish) is built by architects Maartje Lammers and Boris Zeissler between 2000 and 2004. What makes this bizarre architecture unique is the fact that it has been designed to fold in on itself in order to comply with the country's square footage restrictions.
Actually, Lammers and Zeisser wanted to expand the tiny cabin to create a perfect holiday getaway for the couple. But as per Swedish bylaws, they could only add additional 322-square-feet to the property. Therefore, they came up with the idea of incorporating a retractable living room instead of adding on a permanent structure.
The living room in this tiny cabin is able to expand and contract manually via a system of pulleys and roller bearings. When retracted, the living room measures 45-square-meter and when folded out, it extends to 72-sqm outwards over the nearby stream.
The interior of this hobbit house-like property is absolutely contemporary and inviting. While the uniquely shaped exterior is built in cedar wood, the interior walls are decorated with reindeer skin. In the sitting area, there is a big rocking chair placed next to a cozy fireplace overlooking a panoramic lake in the forest.
Also Read: Breathtaking Hobbit Homes from Around the World
This house has no operating costs, it's solar-powered and water is collected from the nearby lake and stream. There is an outdoor bath, shower, and a guest cottage to accommodate some extra people.
The hobbit-like lair was up for public viewing on May 12, 2019, as part of the Swedish Design Museum's "The Home Viewing Exhibition."
It also has been featured in TV8's program series Hustoppen, where the architect explained that he and Maartje had a butterfly in mind while creating this tiny house. Just imagine a butterfly that is in its cover in the winter and expands its beautiful wings in the summer.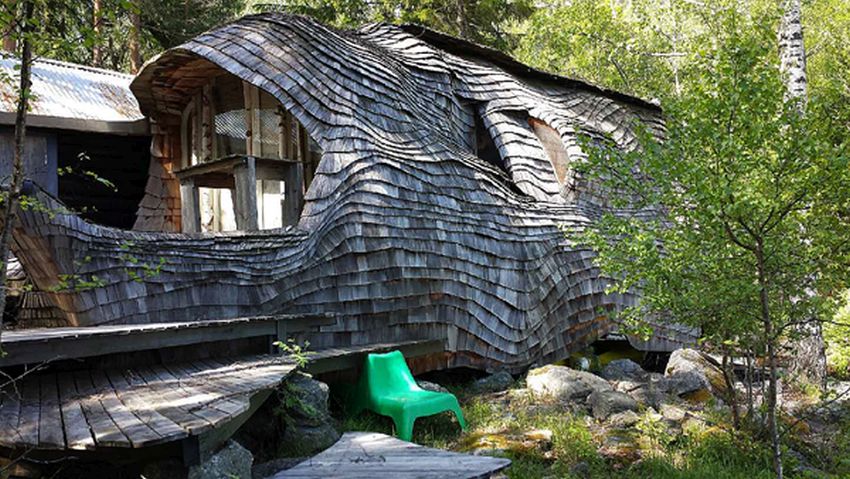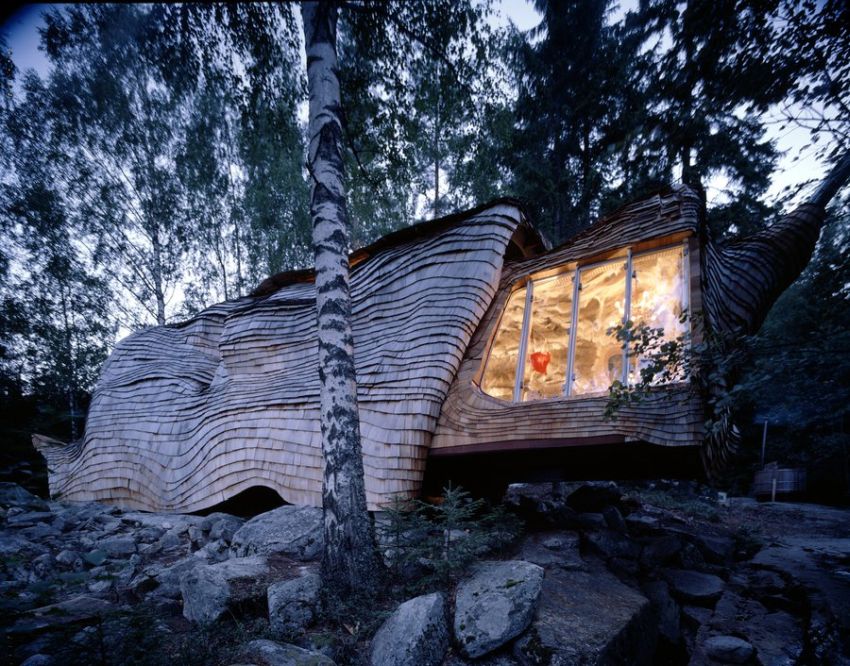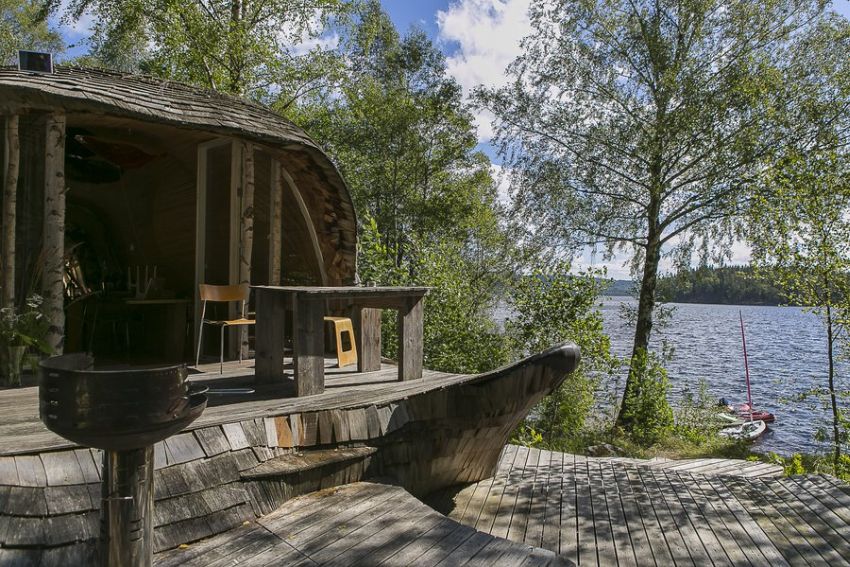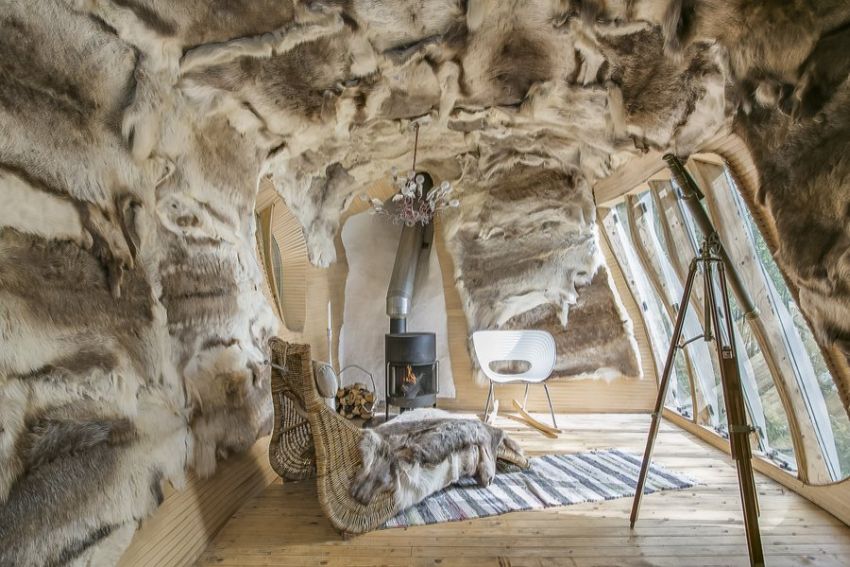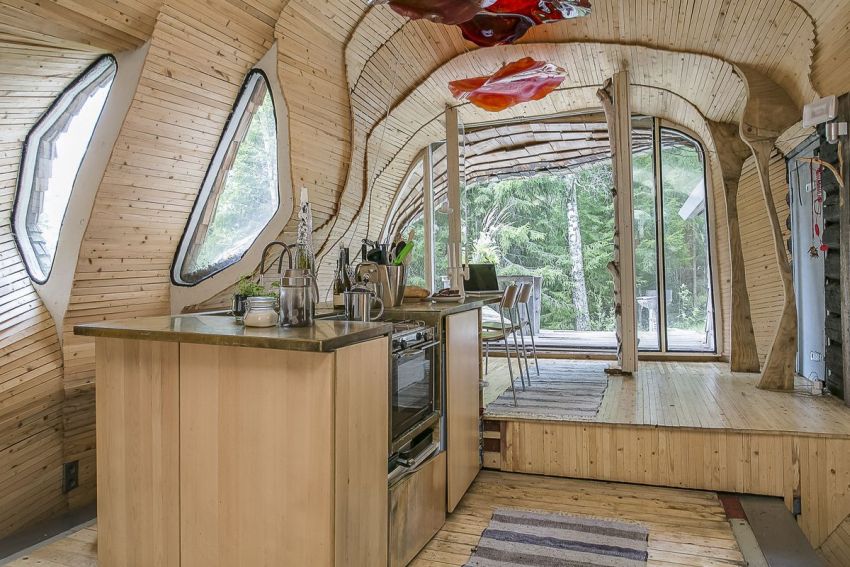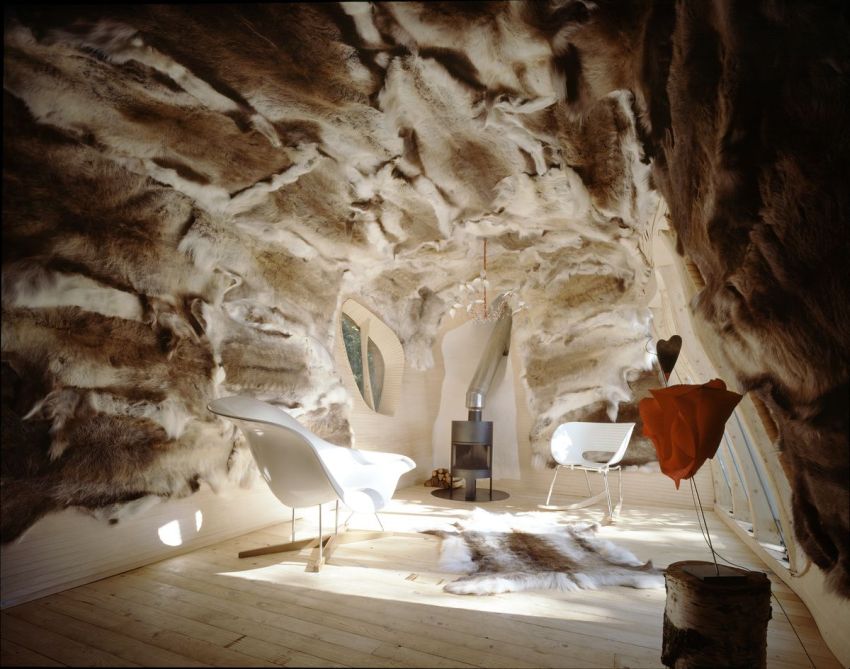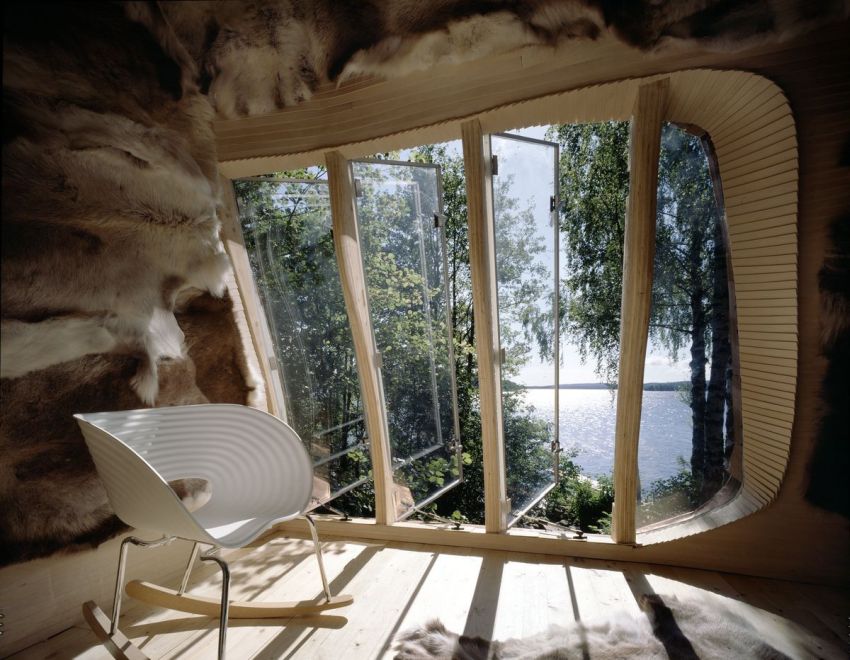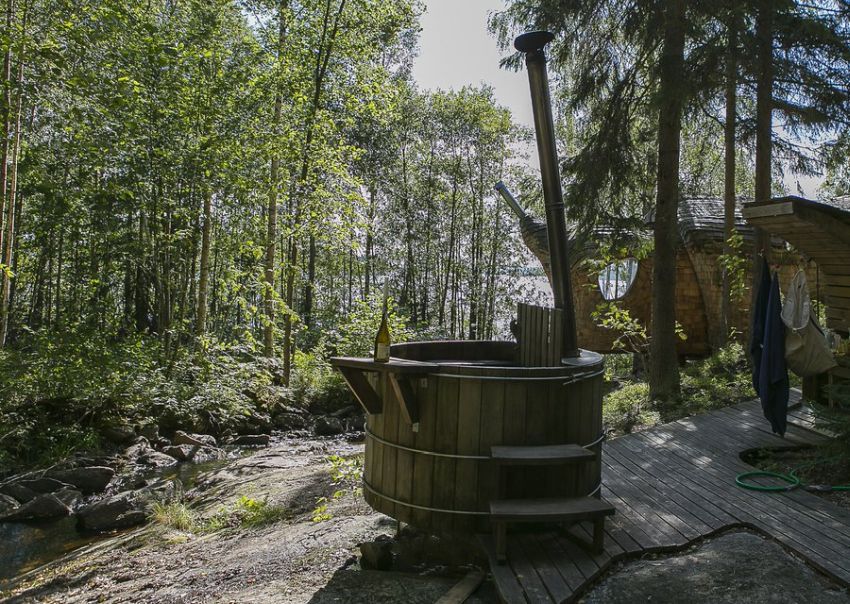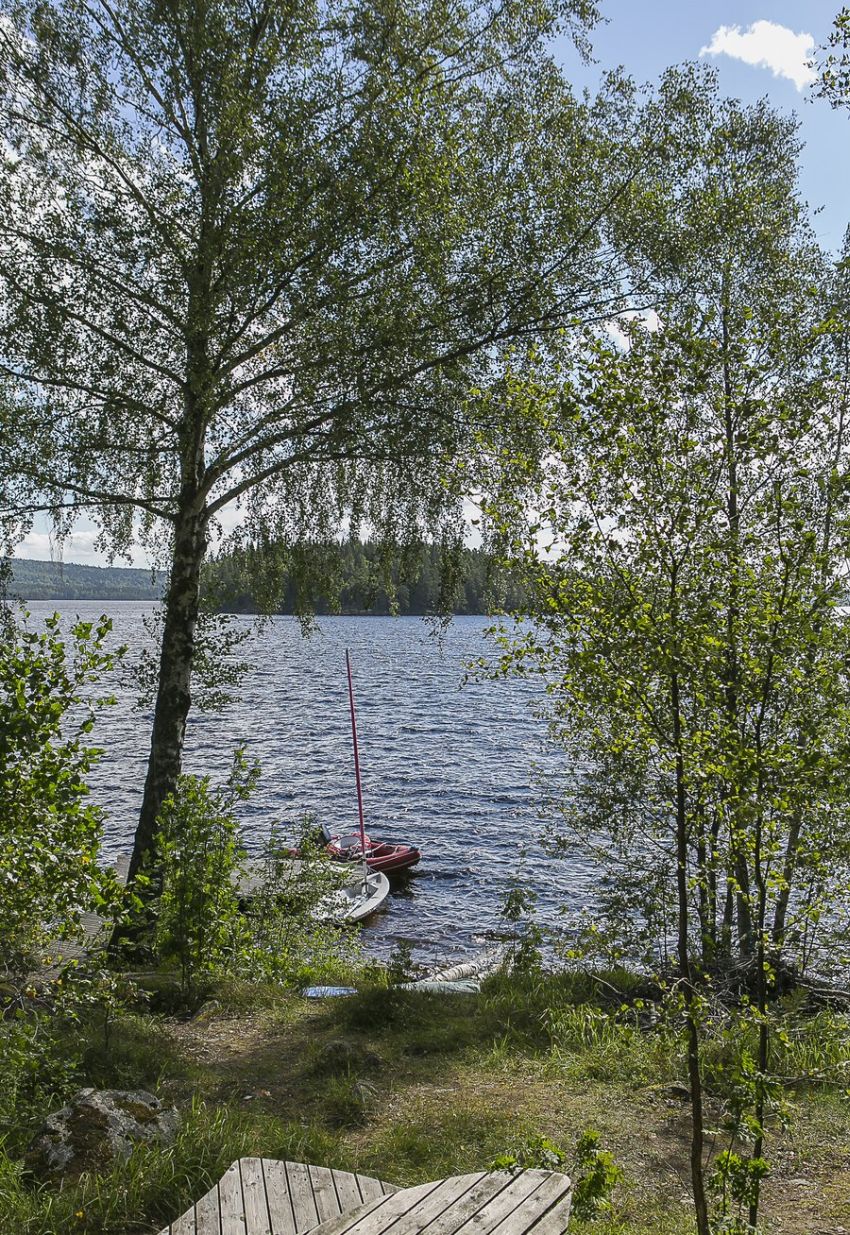 Via: Curbed