South African designer Adam Court has created this stunningly beautiful coffee table with tree trunk legs and Verde Magnifico marble top for Cape Town-based studio OKHA. This handcrafted table showcases the red travertine marble's color, roughness, and innate irregularities, highlighting the geological landscape of Cape Town and South Africa.
The flame red travertine table top sits over four larch timber legs, making it look somewhat like a bizarre and primitive landing pad. The larch wood legs are intentionally exposed beyond the marble top edges for an uncommon look. Furthermore, the table legs are wire-brushed to remove soft pulp and emphasize graphic carbon stained detail.
Also Read: 20+ Best Coffee Tables You can Buy for Under $1000
The irregular shape of perfect square cut off at the edges is a testament to the vast natural geologic surroundings of Cape Town and South Africa, informing OKHA's design process and choice of materials.
The Magnifico coffee table is a minimalist take on tree stump table, designed to showcase the natural beauty of marble and wood grain. For pricing details please visit okha.com.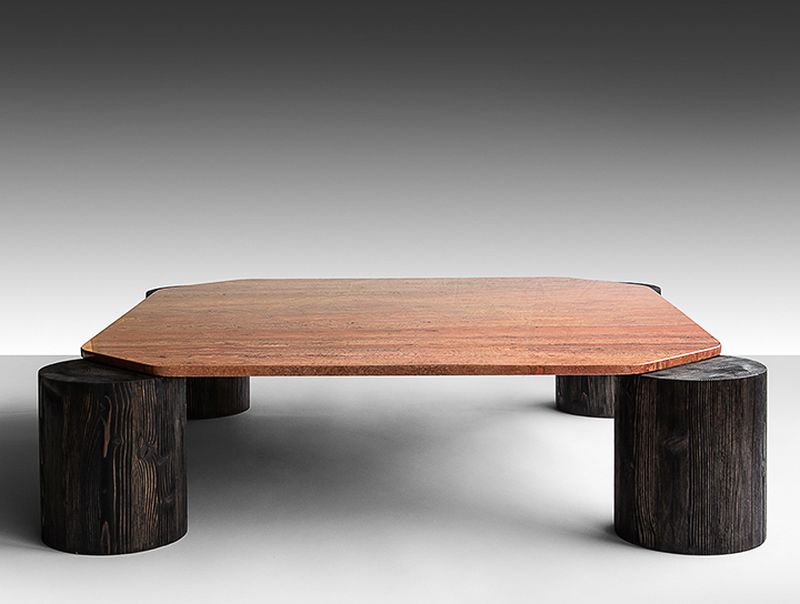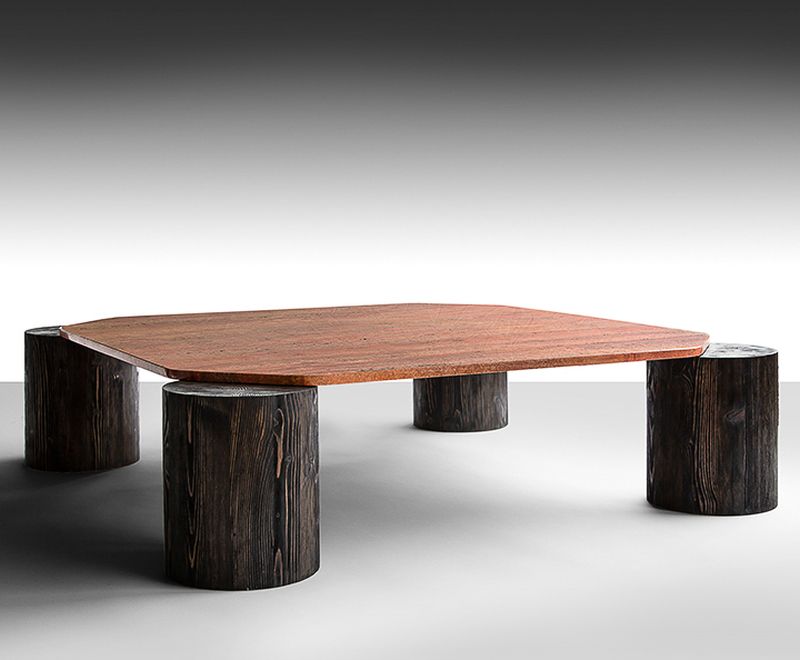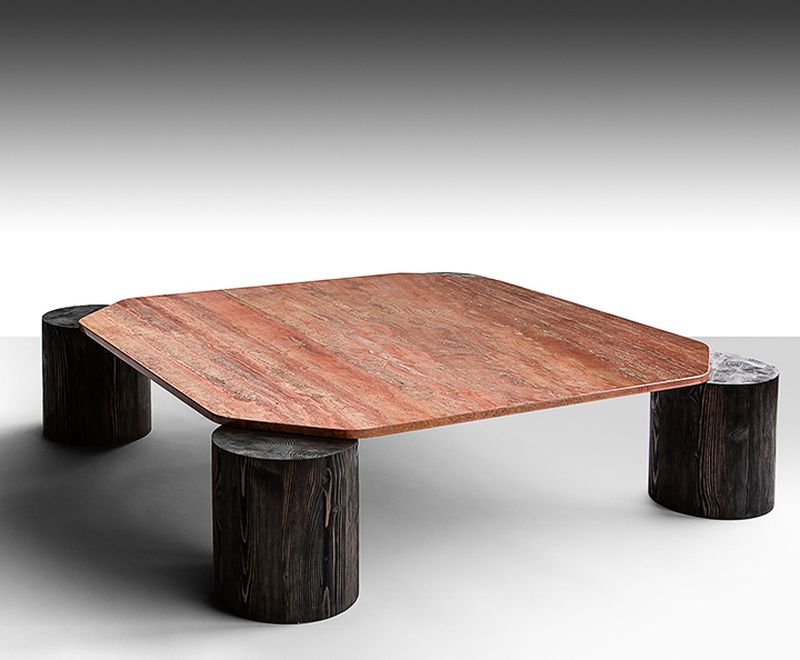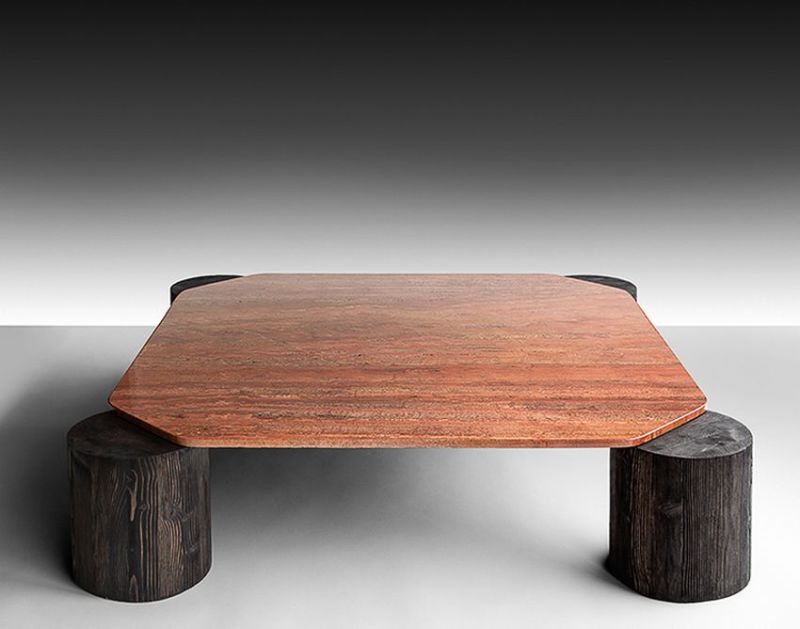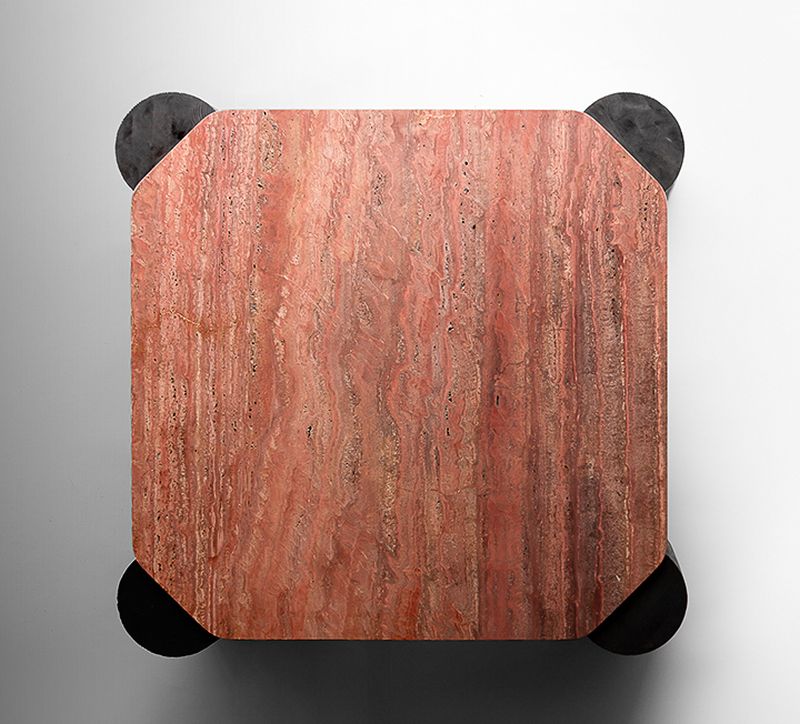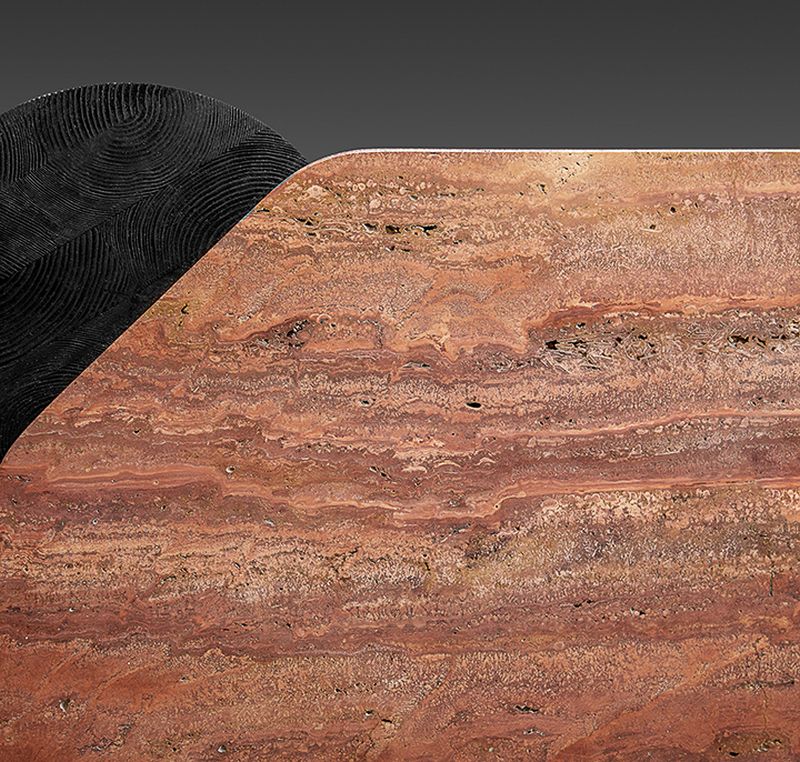 Via: InteriorZine