Gold, gold, gold! The fascination with shiny metal began right after its discovery in 1868 and has gone on ever since. Even in the toughest and darkest times in human history, this yellow metal has shone bright and brilliant. Back in the day, it formed primary part of the interiors of palaces, and now its allure in the form of 'golden touch' for home interiors is taking the world by a storm in 2022.
Everything from walls bathed in gold to entire buildings draped in metal stands as a testament to the power and popularity the hue holds. Today though, we will explore the less affluent yet equally captivating home interior with a golden glint.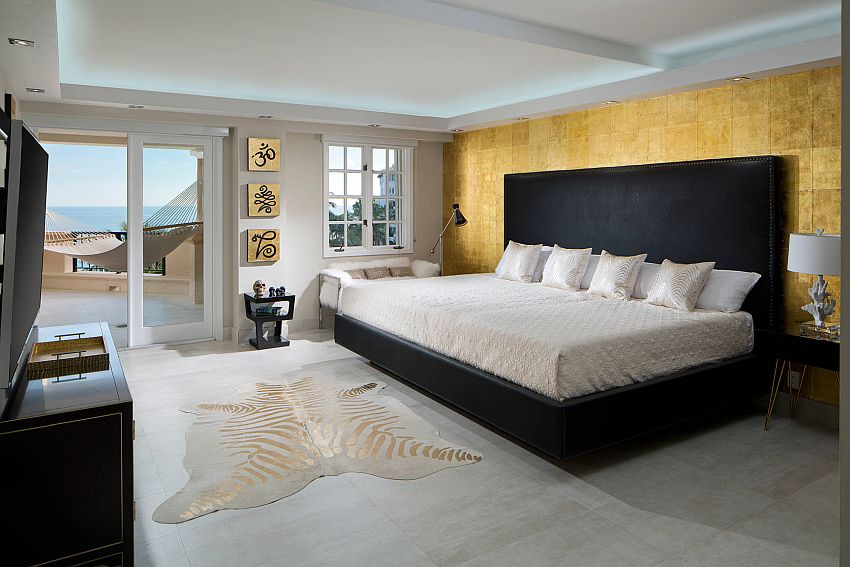 For those still unsure about committing to gold in their living room or bedroom, rest assured that you would be convinced by the time you are finished flipping through the many beautiful ideas here today. The color packs plenty of punch and does so without overpowering the room it adorns. Much more brilliant and eye-catching than conventional yellows and far more trendy, you just cannot go wrong with gold as you head into the second half of 2022.
Furnishing in Gold
The easiest and the most obvious way to add a golden shine to your existing home is by starting out small in the living room. This is a space where gold furnishing can be easily intertwined with a neutral backdrop for a much more uplifting space full of personality.
Start out small with a carpet or rug in a golden tinge that sets the backdrop and then you can consider more striking and eye-catching décor items. The most popular among gold-tinted furniture is the fabulous coffee table in gold; be it one with a gold base and glass or marble top or one that is entirely covered in gold!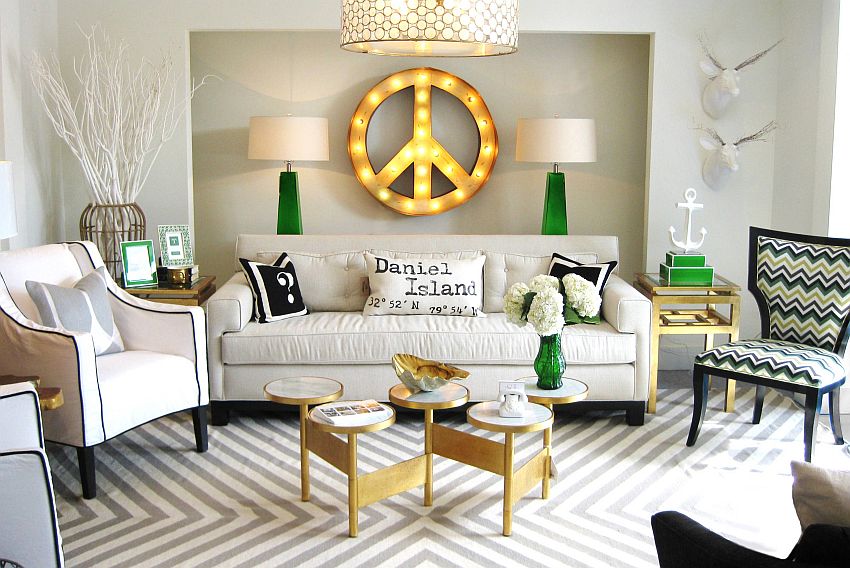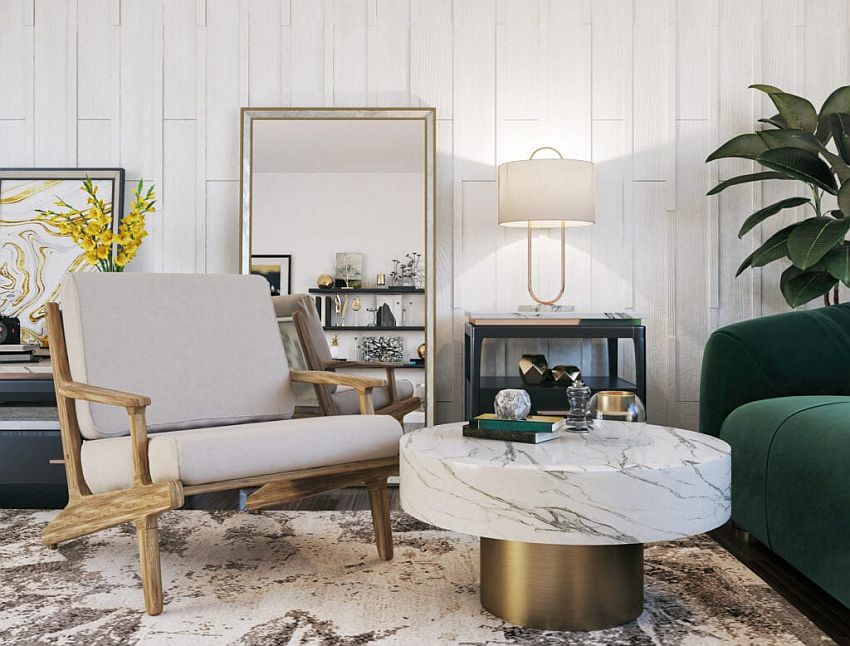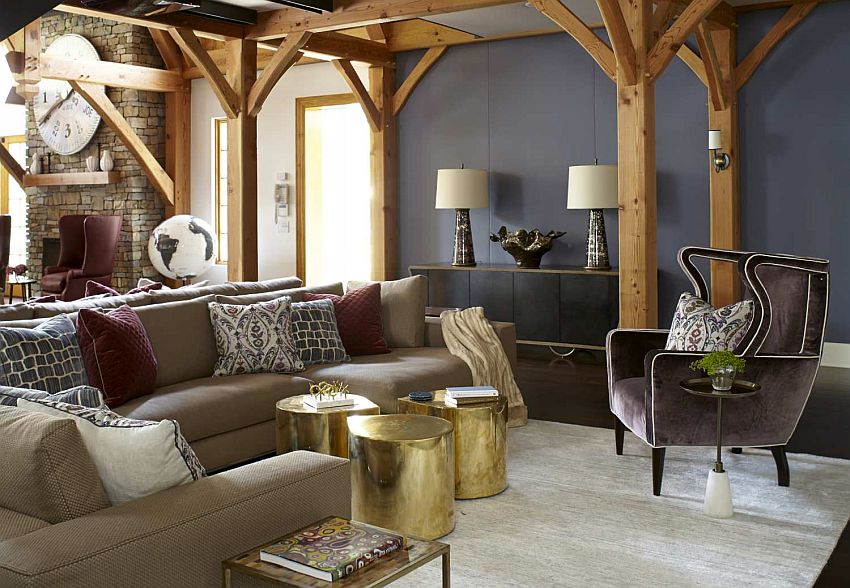 Accent Pieces That Dazzle
Adding tiny gold accents here and there is an easier and more economical way of testing the trend before committing to it fully. Gold decoratives come in a wide range of applications; from the brilliant gold pendants in the kitchen and chandelier in the dining area to gold side tables and glossy brass handles and fixtures elsewhere.
Accents in gold add a touch of metallic charm to the dull and monotonous modern homes and also ensure that the space feels brighter and cheerful. With gold accents, you just cannot go wrong in 2022.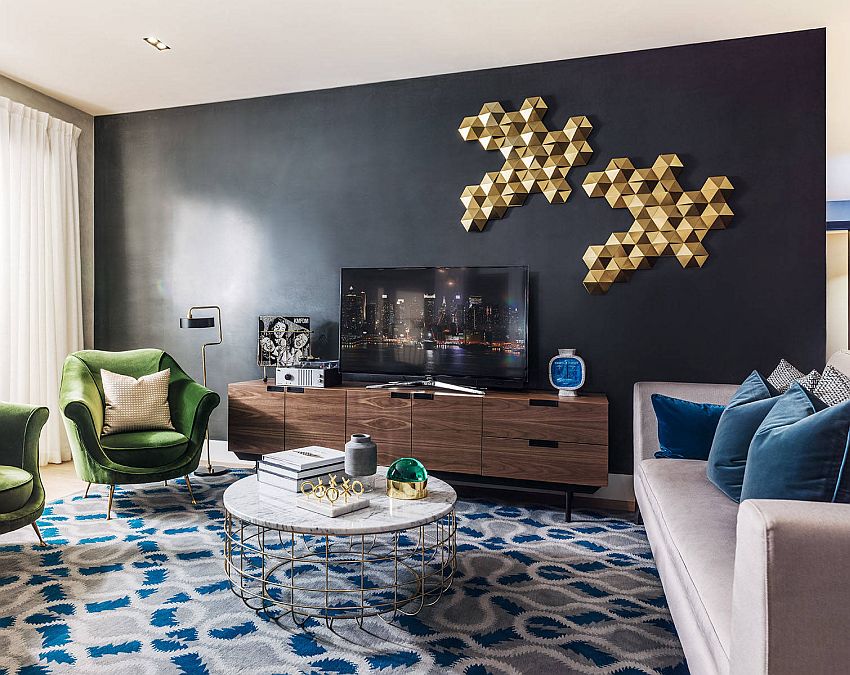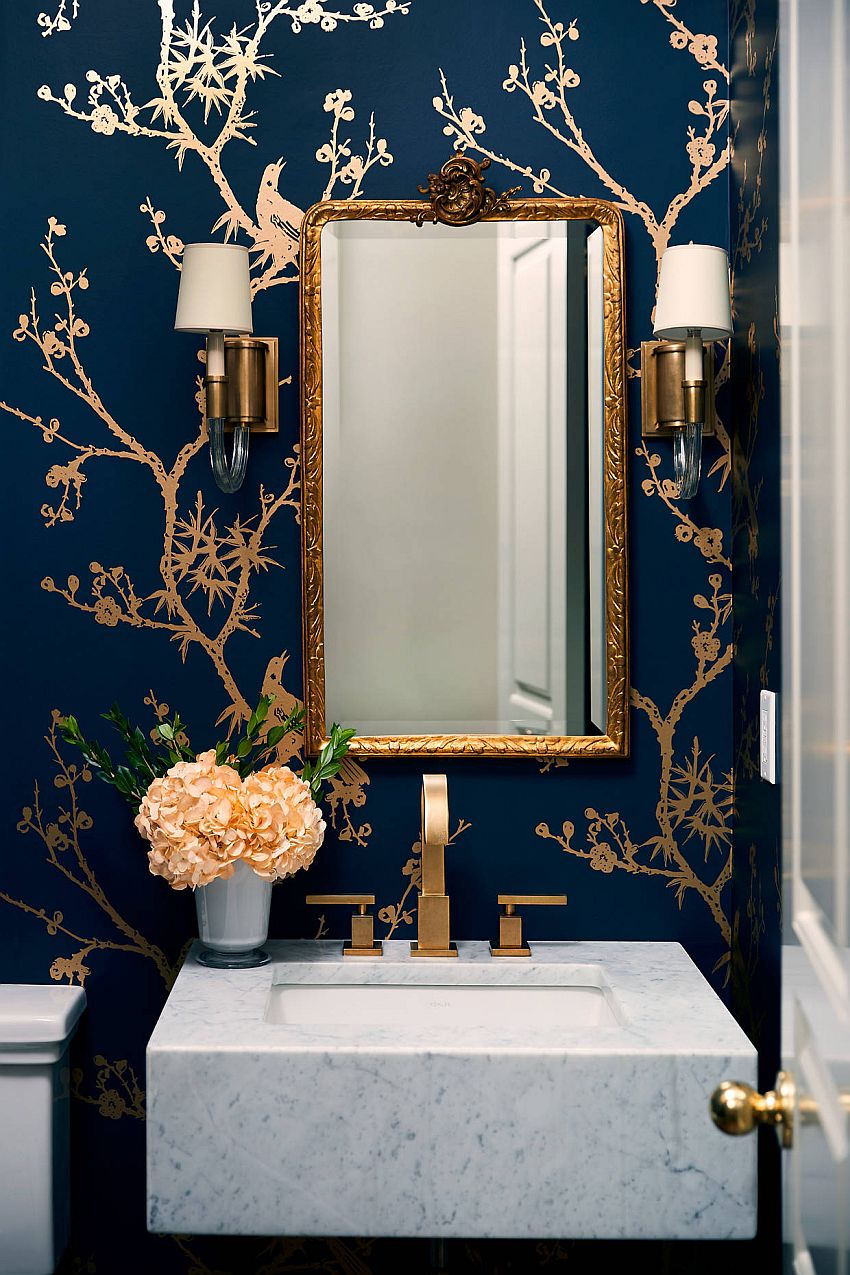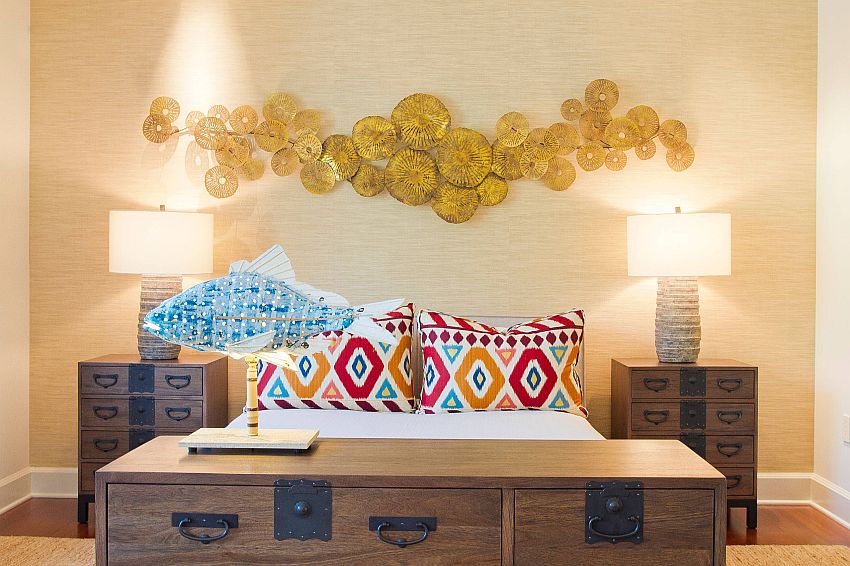 Backdrop With a Golden Glint
If you are comfortable with the little pops of gold you have brought into your home, then start thinking bigger! An accent wall in gold is an idea that definitely does not work for everyone. But if done right, it can bring both brightness and color to the contemporary, neutral space.
To ensure that it works, keep the rest of your room as neutral as possible and clutter-free. Remember that gold finishes work well both in matte and glossy finishes. The former tends to anchor the space and can easily replace deeper yellows in the room while the latter should be used more sporadically as it can seem overpowering.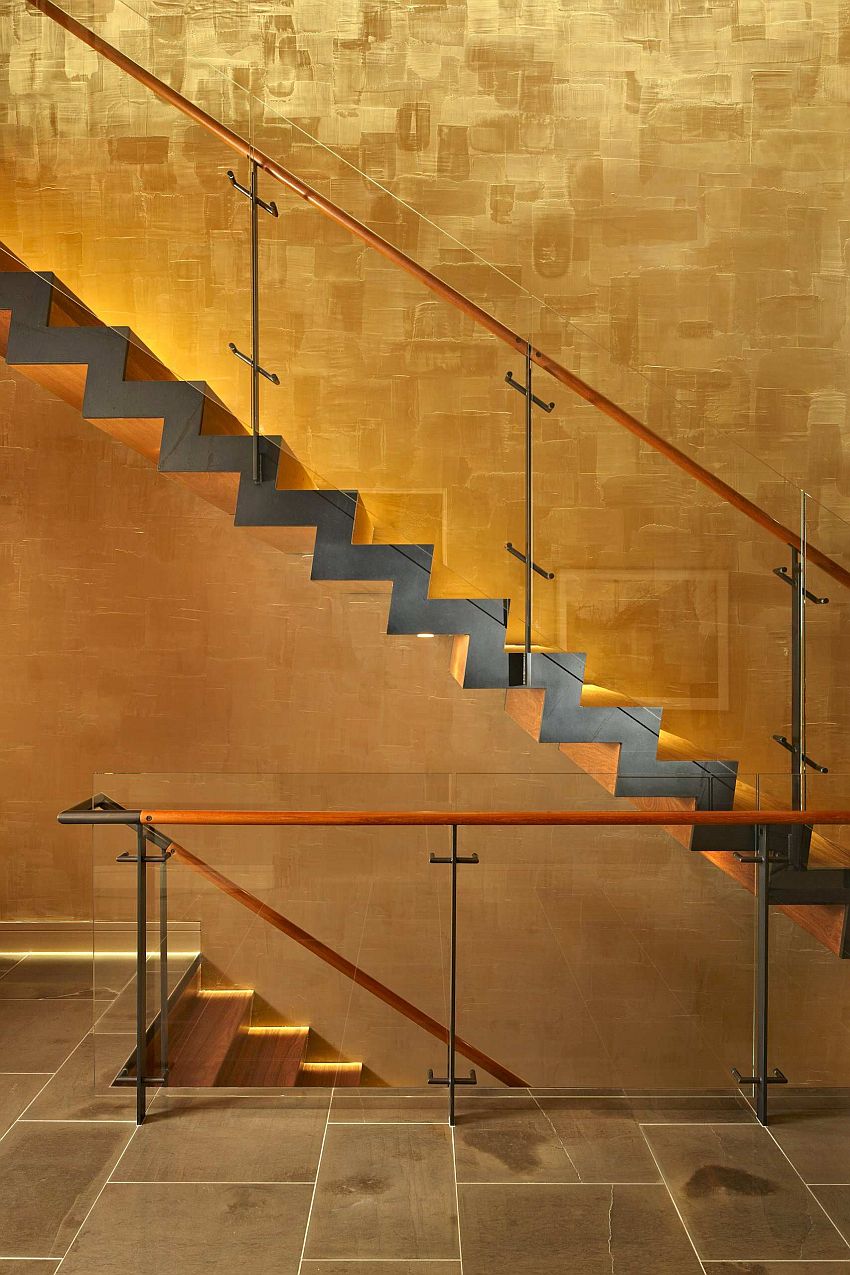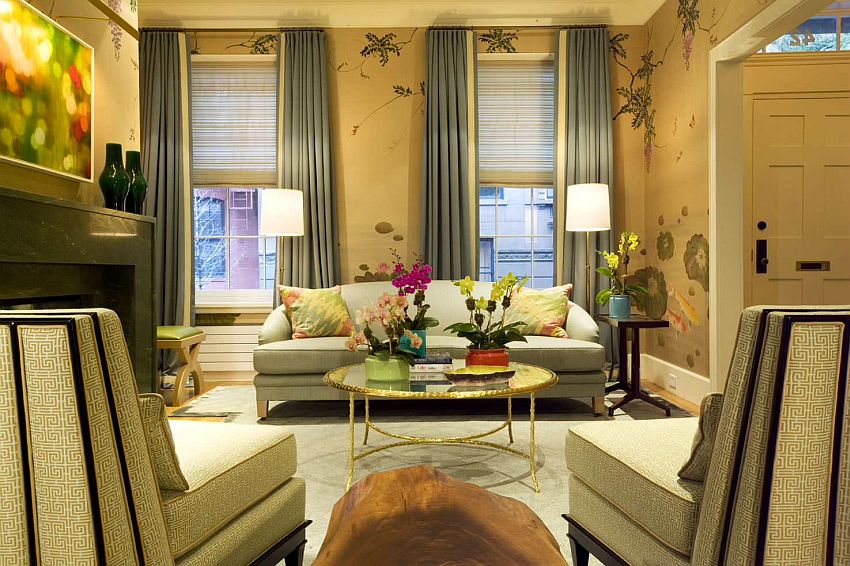 Colors That Work With Gold
So, you are happy to add gold to your living room or bedroom settings but are unsure what color to pair it with. Worry not. The answer depends on the style that you are aiming for and the overall look of the room itself. A combination of black and gold creates a moody, modern, and sophisticated appeal that usually works well in bedrooms, bathrooms, and powder rooms.
On the other hand, a combination of white and gold is perfect for public areas like the living room, kitchen, and dining area. Colors like green and blue can also be coupled in a space with gold remaining the central hue around which everything else works.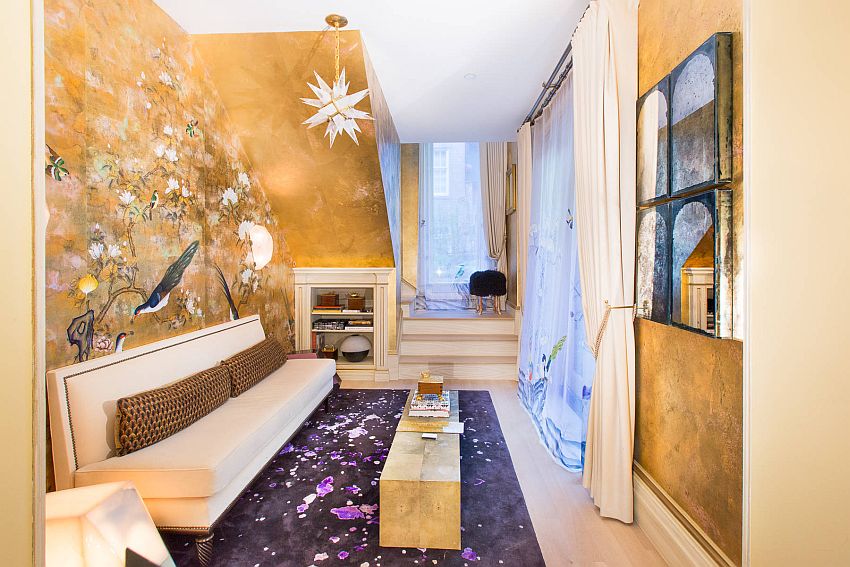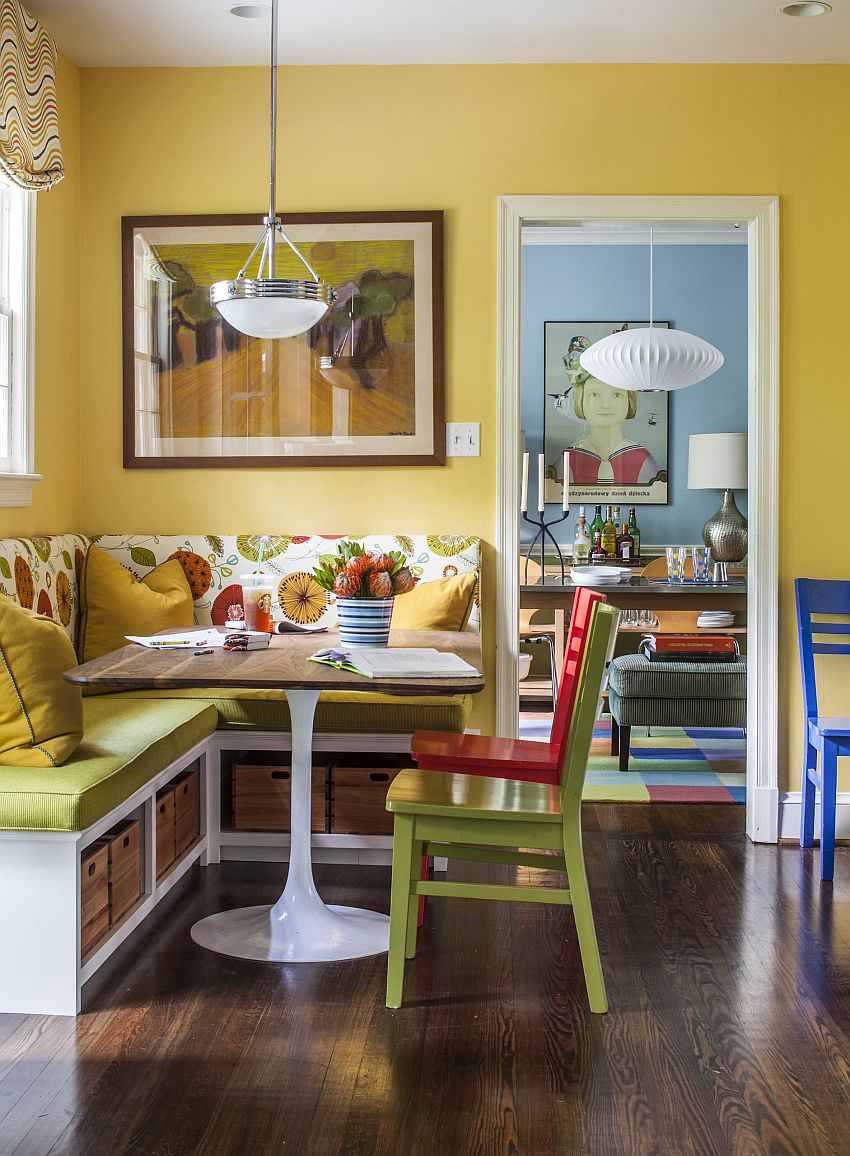 Captivating Art Fixtures and Lighting
Finally, here is the easiest way in which you can give the interior design that touch of gold that you always wanted. It is possible with a simple, large wall art piece with golden touch or a lighting fixture with some golden spark. Both the options never fail to impress and you do not have to alter the color scheme of the room or the backdrop to get the job done.