Father's day celebrates the parental bond daddy's embrace and the influence they have at home and in society. Naturally then, this is the best day to complement our dads for their unconditional support and effort. It is common to hear fathers say they do not want any gifts, nonetheless, if you think there is that one day when your dad should feel proud, happy and valued for his contribution in your life, this is the day. On father's day, we have compiled a quick list of affordable gift ideas for homely and enterprising fathers – choose your gift.
Vitruvi Stone Diffuser for Aromatherapy
Dad's love it when the house smells good with mood elevating senses. If you want your father to have an essential oil diffuser for aromatherapy, the Vitruvi stone diffuser is a good bet. Designed with the highest quality hand milled ceramic porcelain, the Vitruvi looks like an attractive item of décor on the shelf. It has 100 ml capacity and very uniformly uses up to 20 drops of essential oil to diffuse a room as big as 500 sq. ft. Vitruvi uses ultrasonic vibration as opposed to heat for defusing oils.
Buy: $119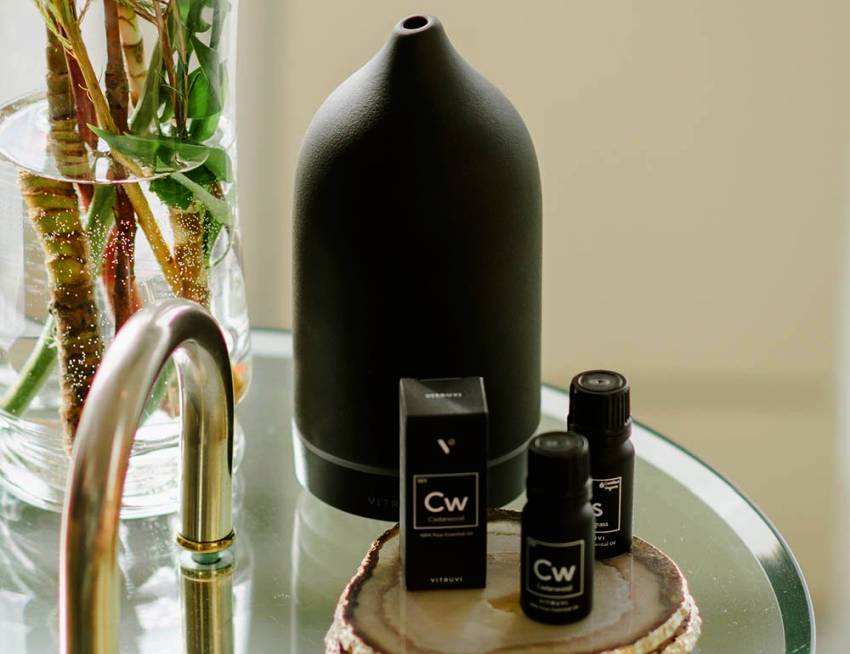 Sorbus Wooden Bottle Carrier with Opener
For your father who loves the outdoors, this stylish wooden bottle case with an attached bottle opener can make a nifty gift. Whether he likes the park parties or backyard timeout with friends, the six-pack beer transporter from Sorbus can handle all beer and soda bottle types for him. Really portable and immensely functional, the Sorbus caddy has a bottle opener on one side and pockets on the other side for storage. To place the glasses neatly on the table, it also comes with a pair of sampler paddles.
Buy: $29.99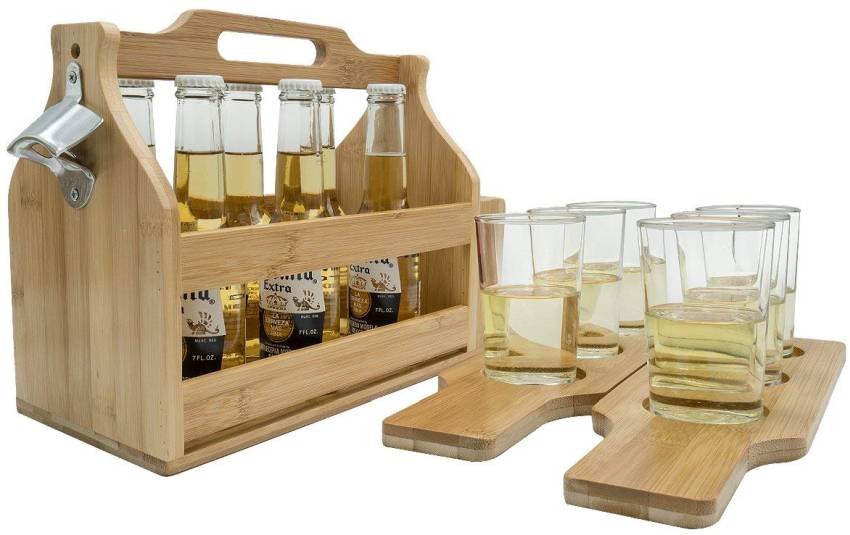 Hamilton Beach Juicer Machine
When mom's out to her parents or on a business trip, breakfasts aren't the best meal of the day. My father per se struggles big time with the juicer we own. If this is your story too, please your father with this juicer machine sold by Hamilton Beach on Amazon. It boasts of a wide, 3-inch mouth feed chute, which will let your father fit in a whole apple or orange at one go – no pain of precutting. Additionally, the juicer is dishwasher safe and has a powerful 800W.
Buy: $54.99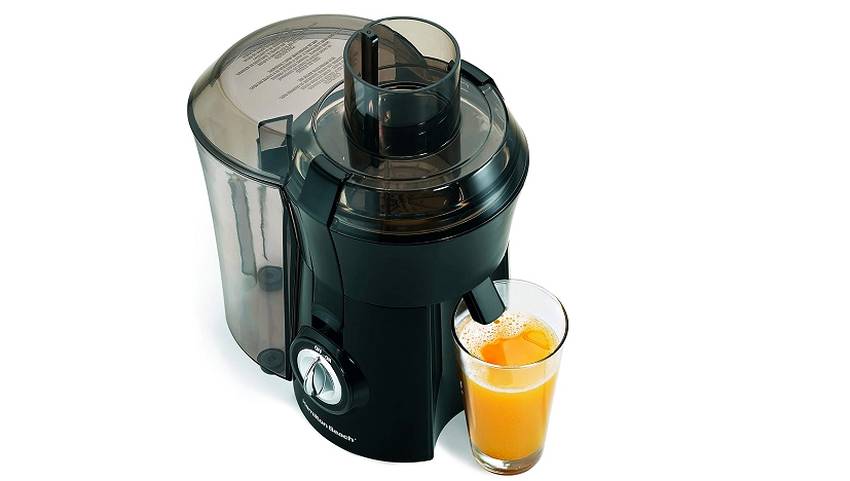 George Foreman Electric Grill
Men love tailgate parties. If your father is one such individual, it's fitting to present him with an electric grill he can use to prepare awesome delicacies and surprise his friends. With the capacity to deliver 15+ servings in one go, the circular grill features George Tough nonstick coating, which makes it really durable and easy to clean since the surface doesn't allow oil/butter to form stains on it. The grill comes with a removable stand, adjustable temperature control and is safe for indoor use.
Buy: $89.99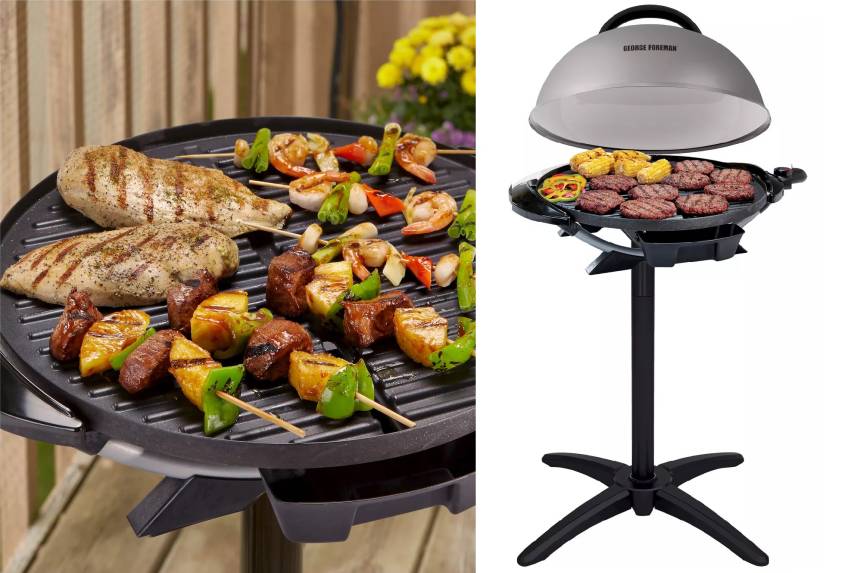 AmazonBasics Fabric Hammock with Stand
Hammocks are better than the hanging chairs. If your father loves spending time on the chair swinging back and forth in the garden, this double hammock from AmazonBasics will definitely add to his comfort. Measuring 130″ end-to-end, this hammock made from a combination of polyester and cotton can accommodate two adults. Accompanied by a 9' space-saving steel stand, the hammock is highly comfortable and offers relaxation and comfort at the highest level.
Buy: $62.99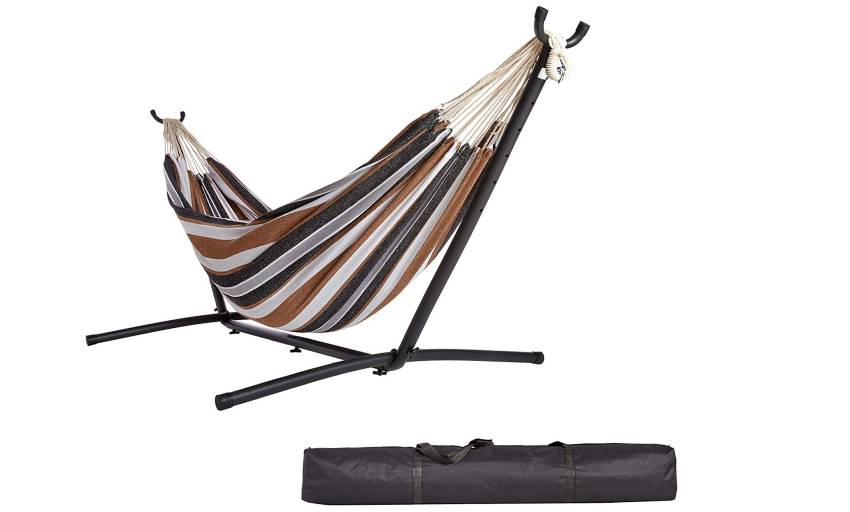 Sunnydaze Decor Outdoor Fire Pit
People with a bigger family and a vast friend circle require larger fire pits so that everyone can sit around and enjoy a bonfire in the patio, yard, lawn or garden. Weighing about 30 lbs and featuring a large bowl, the outdoor fire pit is paired along with a BBQ grill grate to feast the people assembled around. If you get this for your party frenzy father, he will be especially happy with the spark screen, which looks like a decent dome over the fireplace and will keep people around at no risk of being struck with shooting sparks.
Buy: $115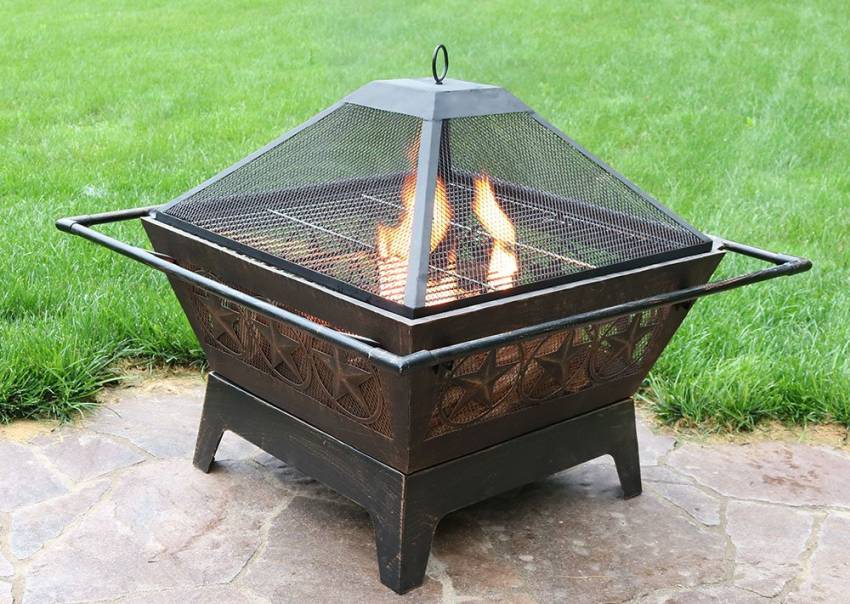 Also Read: Thoughtful Gift Ideas for Mothers
Sonos One Voice-Controlled Smart Speaker
For dad's who want a speaker that's beyond the Google and Amazon smart speakers, the Sonos One can make a good gift. The powerful speaker comes built-in with Alexa for voice control, play music, check news, set alarms and do almost everything an Echo can. Capable of delivering impactful room-filling sound, the speaker can stream music via Apple AirPlay 2 or even its own dedicated application.
Buy: $198.99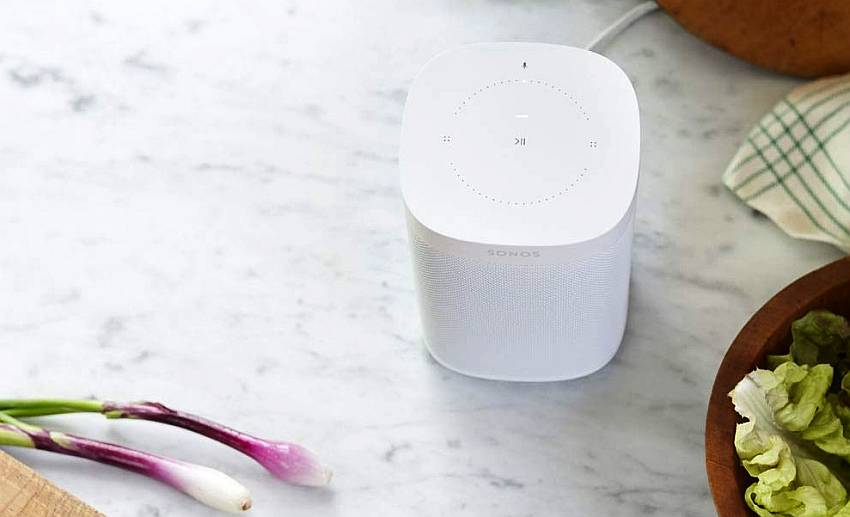 BLACK+DECKER Flex Vacuum Cleaner
Moms keep the house so clean that we don't realize how hard they work until when she is out and we males have to manage the house by ourselves. This is when a vac comes in handy. If you want to spare yourself the effort of cleaning the house full of pet hair, gift this BLACK+DECKER vacuum with a lithium-ion battery to your father (you'll definitely be using it more than him). The vac with powerful 24AW suction power and dedicated pet hair brush extension can remove the most stubborn pet hair from the couch, bed, and rugs most effortlessly.
Buy: $97.99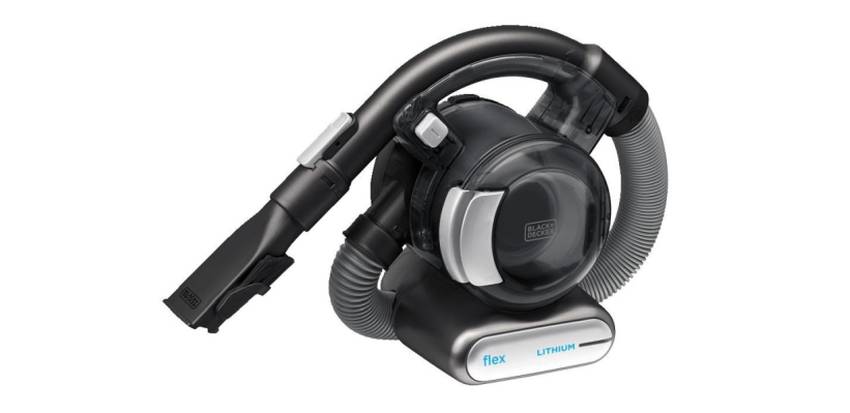 Keter Tool Organizer
The Keter tool organizer has an adaptable 5-drawers for storage. Given its eye-pleasing, robust design, the Keter is not just for the garage, instead can be used at home, in the office, for scrap booking, gardening, sewing, and craft storage. This portable and adjustable storage drawer system has wheels to move it around effortlessly.
Buy: $92.70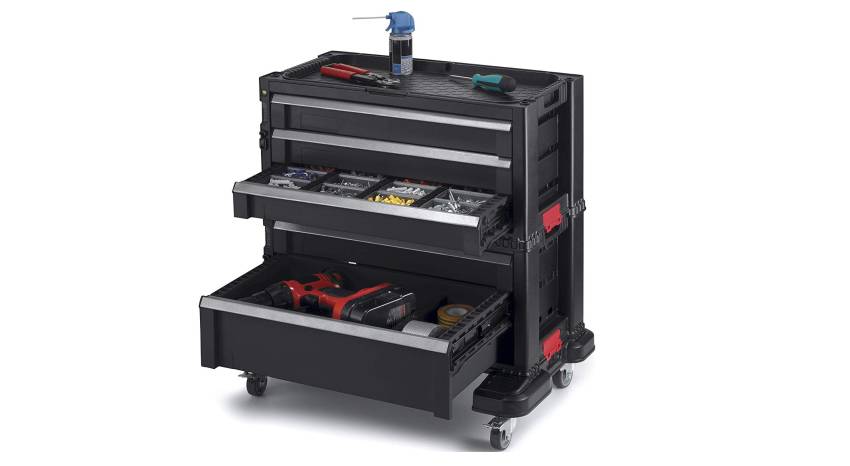 Umbra FishHotel Mini Aquarium
A list of gift suggestions for fathers is incomplete without an aquarium in it. Here then is a stackable aquarium that can become a beautiful apartment-like home for your father's fish. The glass bowls are surrounded by removable plastic façade with asymmetrical windows. Weighing about 5 lbs, the aquarium has a 1.8 gallons water capacity. Its façade can be painted to match the interior theme of your home.
Buy: $30