The interior design of the a+h apartment in Sydney, Australia is indeed a great source of inspiration for urban inhabitants. This minimalistic apartment renovation is done by local architecture and design firm buck&simple.
Ensuring a flexible interior design, they have revamped the apartment in a way that it can provide privacy, along with the possibility for a larger space for social gatherings and entertaining. There is a sliding room divider, separating the living room from the home office. It has brass mesh screens for ventilation and is fixed on a stained American Oak frame to match the majority of natural accents in the apartment.
The kitchen area is maximized with a dining table that conceals within the kitchen island, freeing up the floor space for other activities. Furthermore, it features folding elements that can be expanded out to create additional dining space. It is possibly the best interior design detail one can steal from the apartment.
Also Read: This 35 sqm Apartment Hides Bedroom Behind Sliding Wall
Its owners are a young family who recently welcomed their second child. They were in need of shifting to a bigger space, but the team at buck&simple has provided them with a great solution to what they longed for, within the envelope of the existing apartment.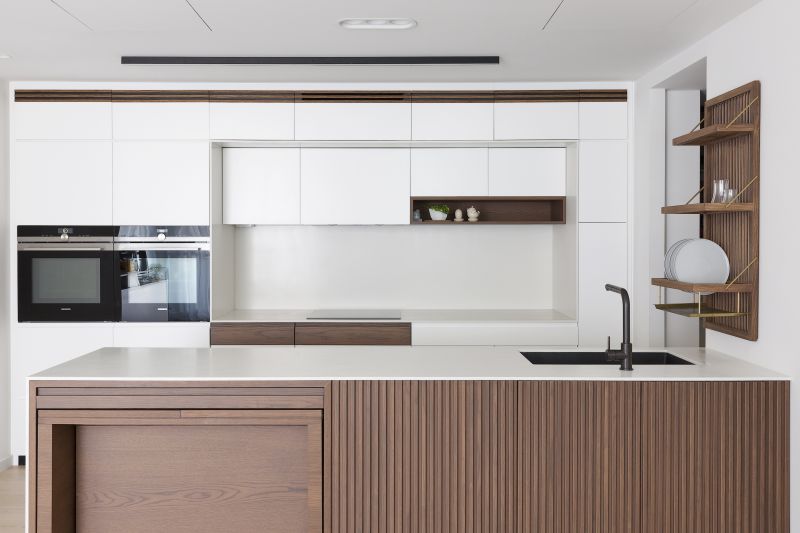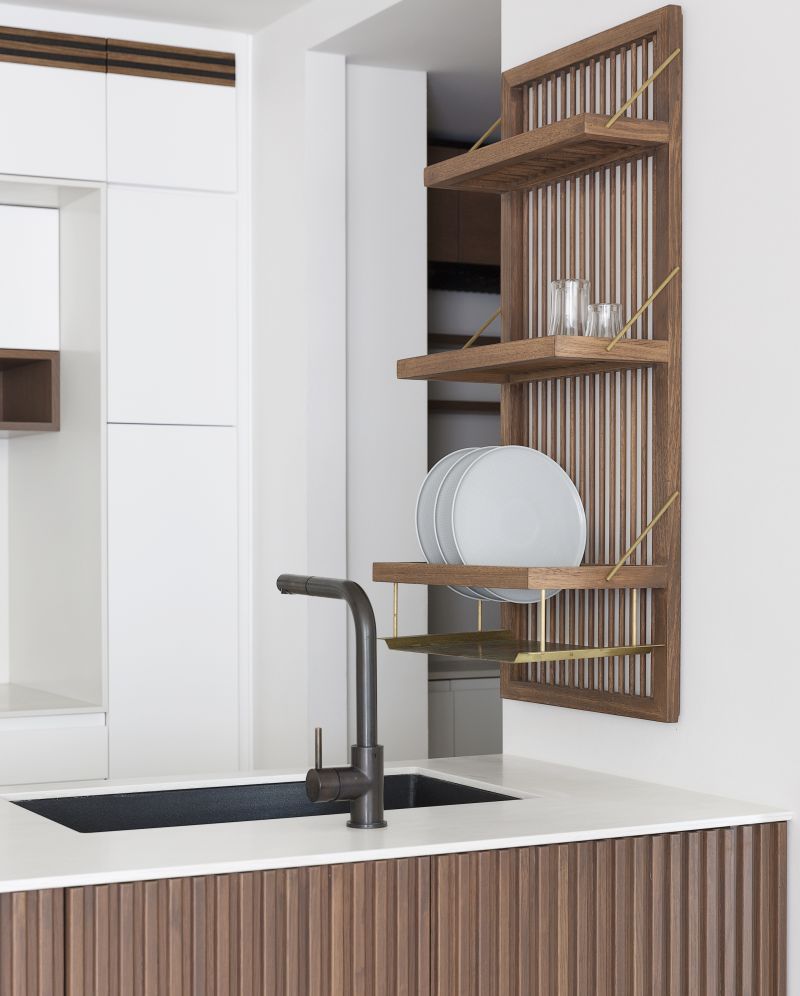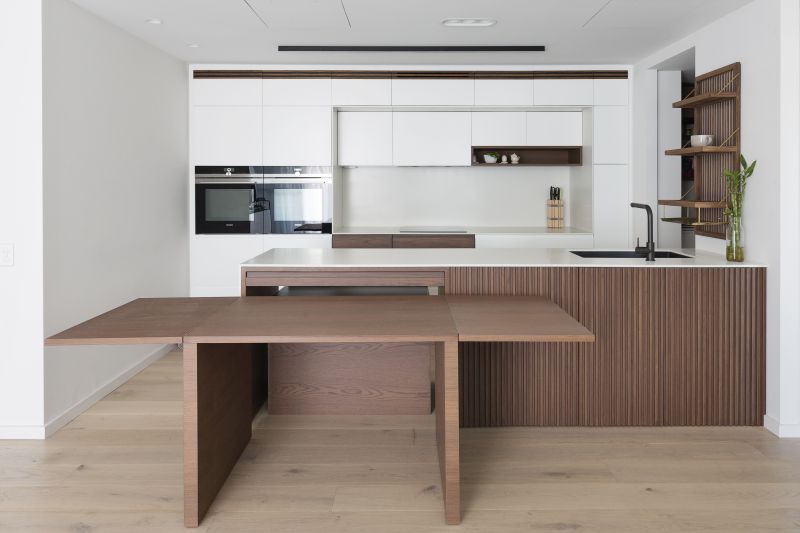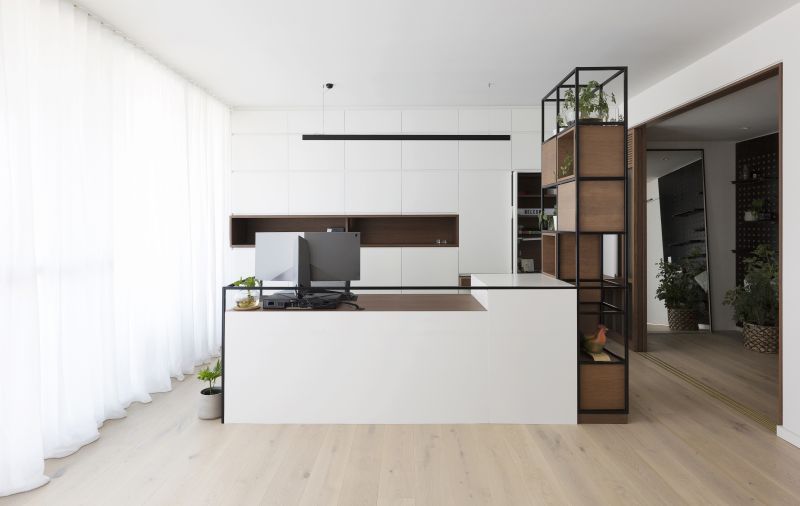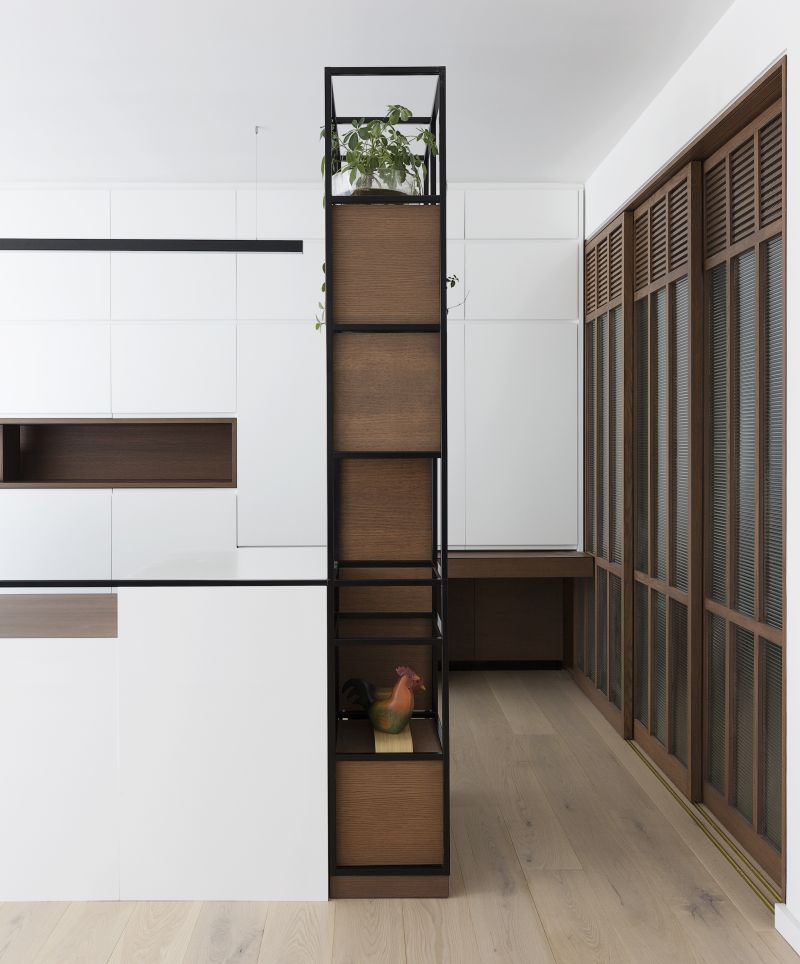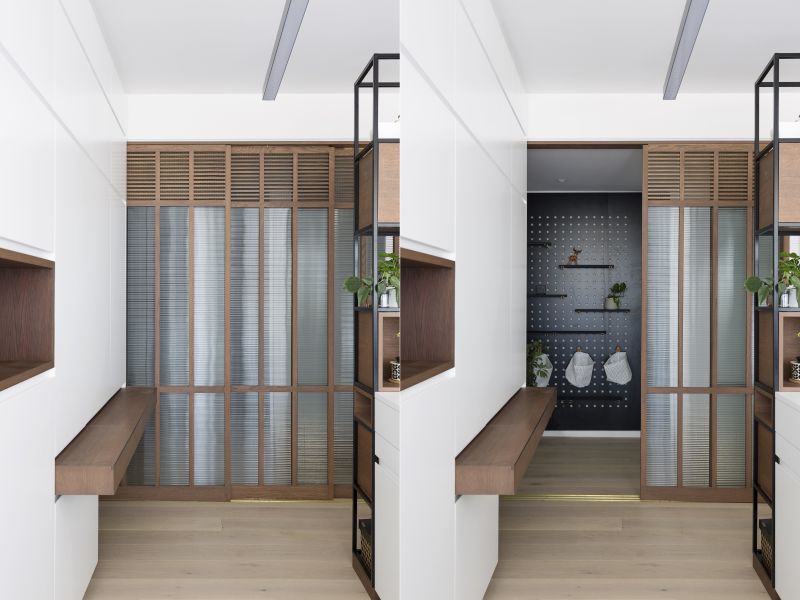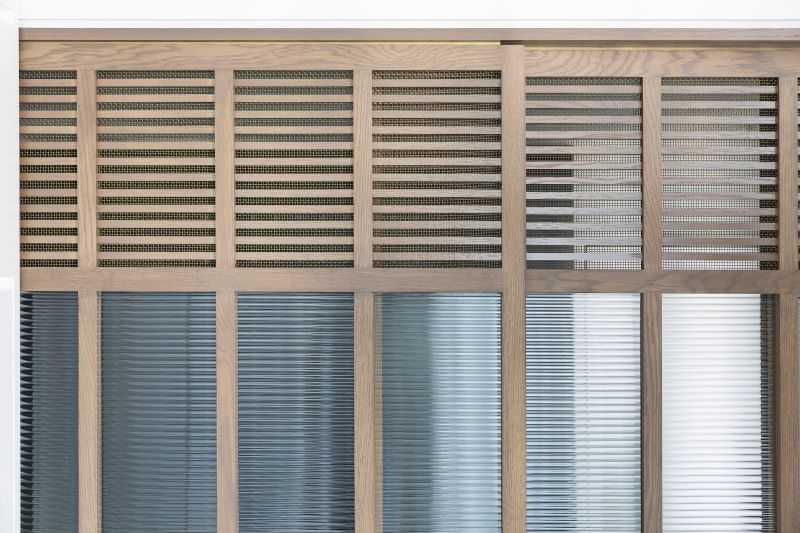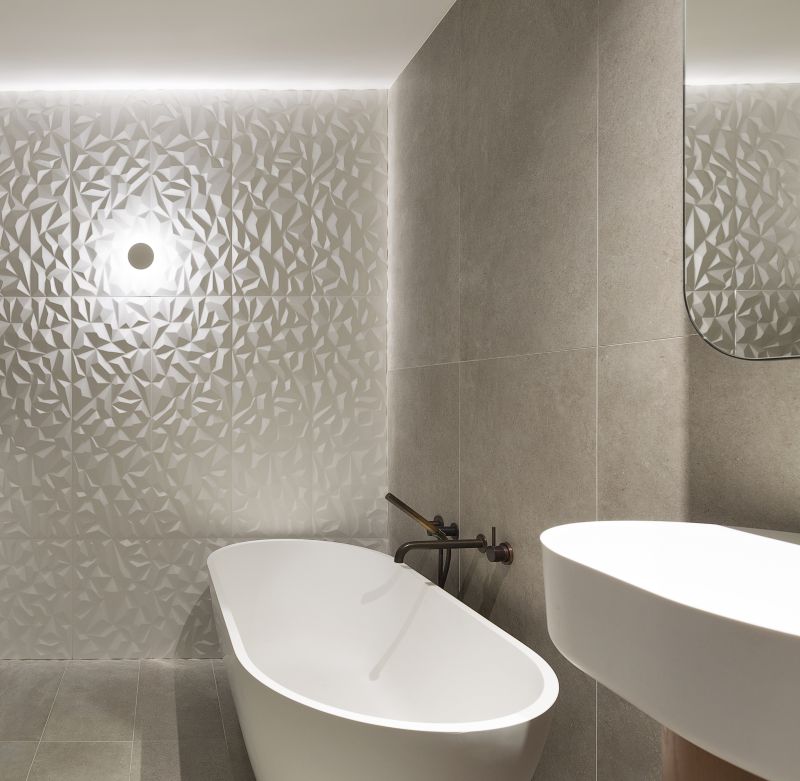 Via: Contemporist