Jack Chen of Australian multi-disciplinary design practice tsai design has redesigned a 35-square-meter bedroom apartment in Richmond. The challenge was to create a spacious living room, as well as include a kitchen and work area within the limited space and a budget of $80,000.
Inspired by the tiny house movement, Jack achieved the objective – using transforming furniture, flexible spaces and other features that combine with each other to literally go invisible. The first noticeable feature is the custom rack at the entrance that serves as a shoe rack, umbrella holder, coat rack and a wine rack. Chen has created wooden elements that can be pulled out of the wall to reveal the space behind, like disappearing kitchen in the apartment.
Most of the living spaces and amenities including the bedroom, dining space, home office and TV are hidden behind wooden elements that slide/fold to hide or reveal the spaces. The living room and workspace of the interior share the same space. The bathroom is the most refreshing space in the apartment featuring a moss wall. Also, there's a glass wall with a privacy film between kitchen and bathroom that turns on with the push of a button.
Also Read: This 29.5 sqm micro apartment has a multifunctional moving wall
Moreover, mirrors are used to make the living room feel spacious. Furniture is also multipurpose, like the lounge chair that can be turned into an office chair. Even more furniture units are hidden within the wooden walls. There are other interesting features like retractable office table and storage spaces, making the apartment perfect for enjoying a modern lifestyle.
The idea of combining two or more functionalities result in a fully-furnished apartment that not only helps get the most out of available space but also keeps the space clutter-free. A small apartment design depends mostly on the needs and uses of the owner.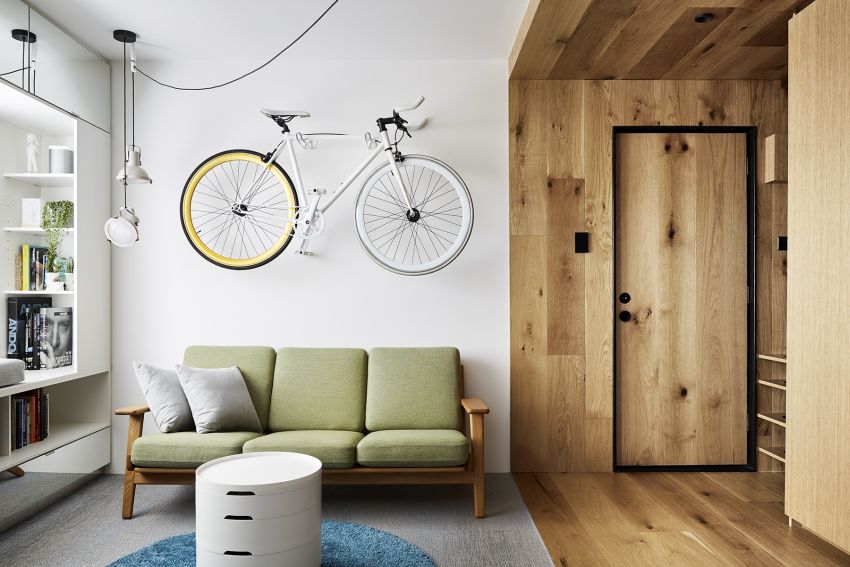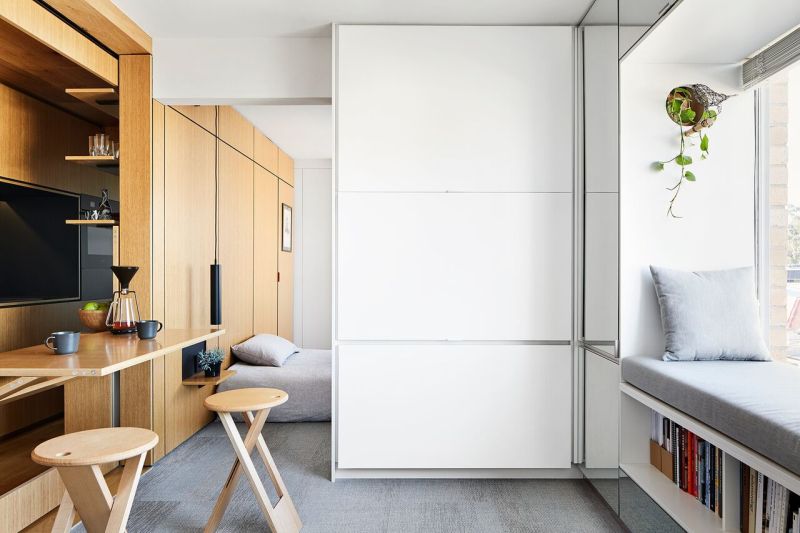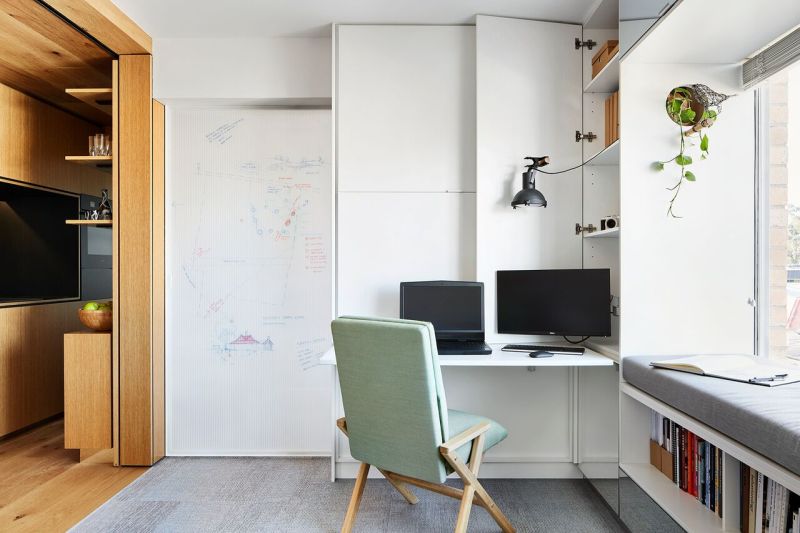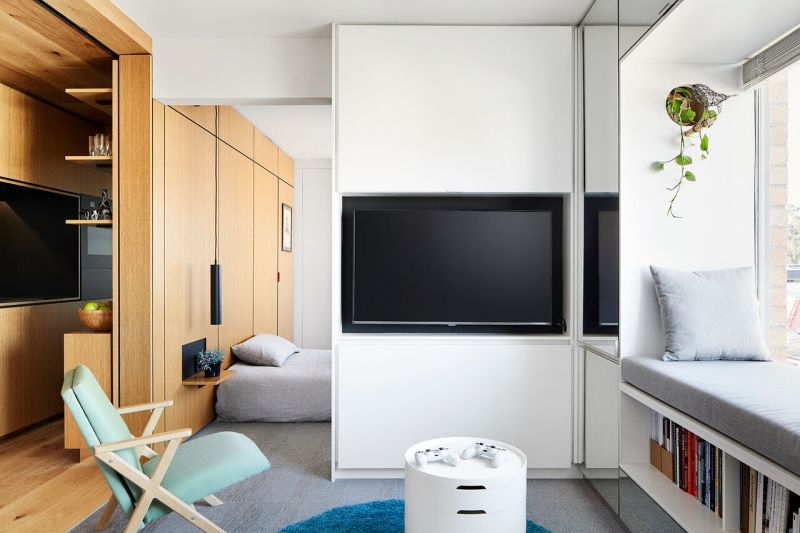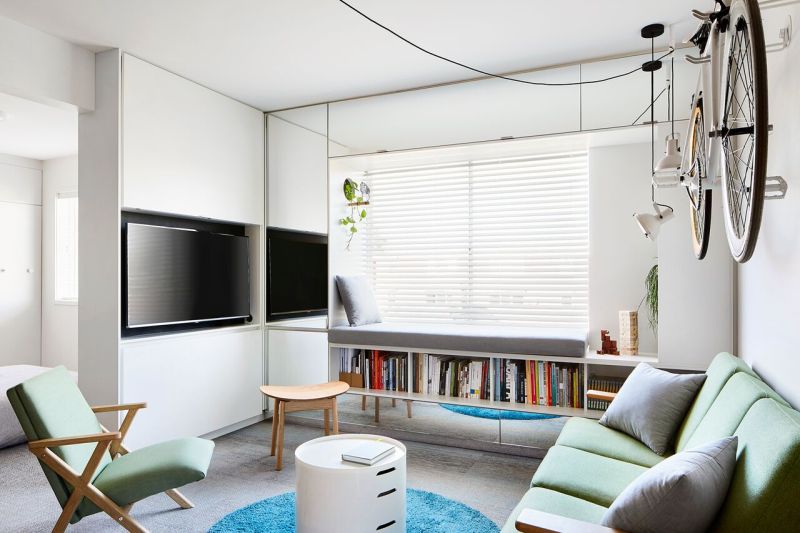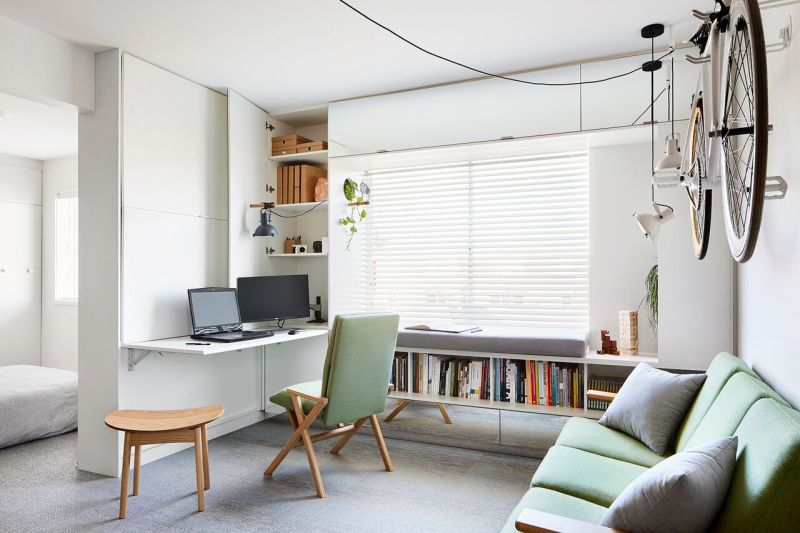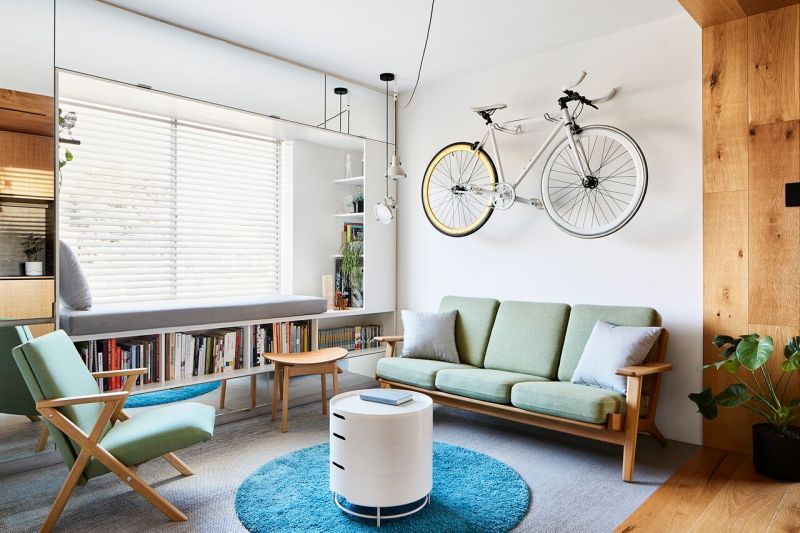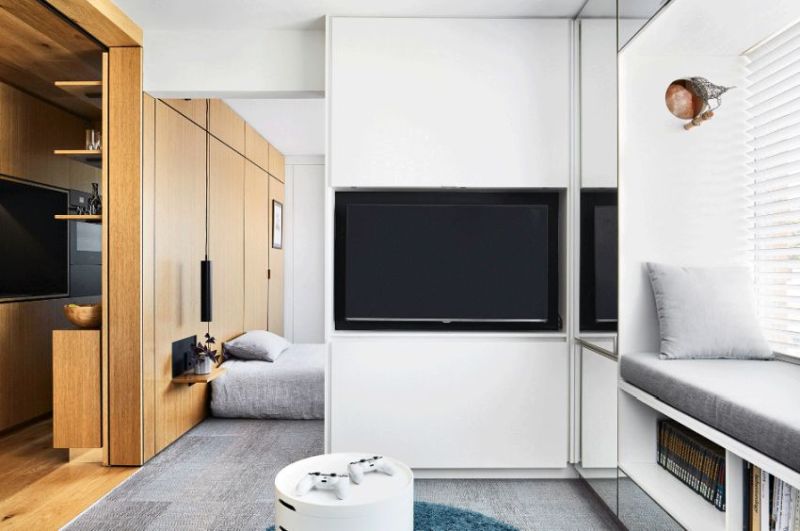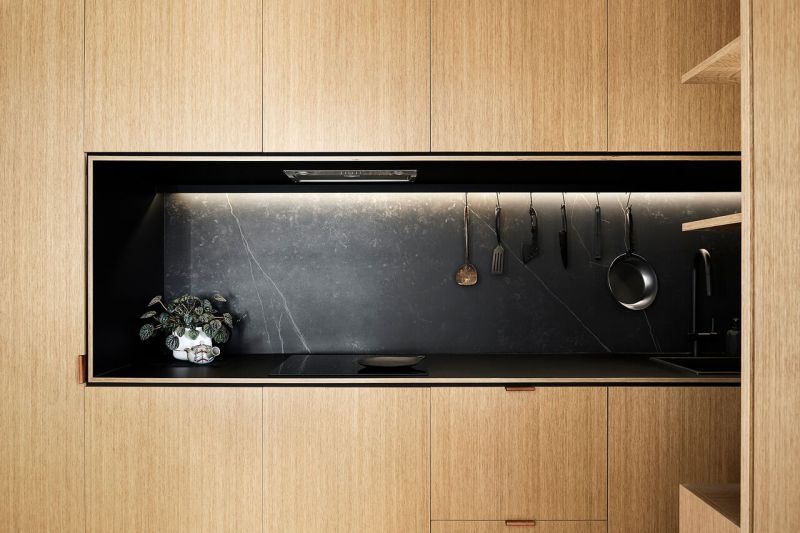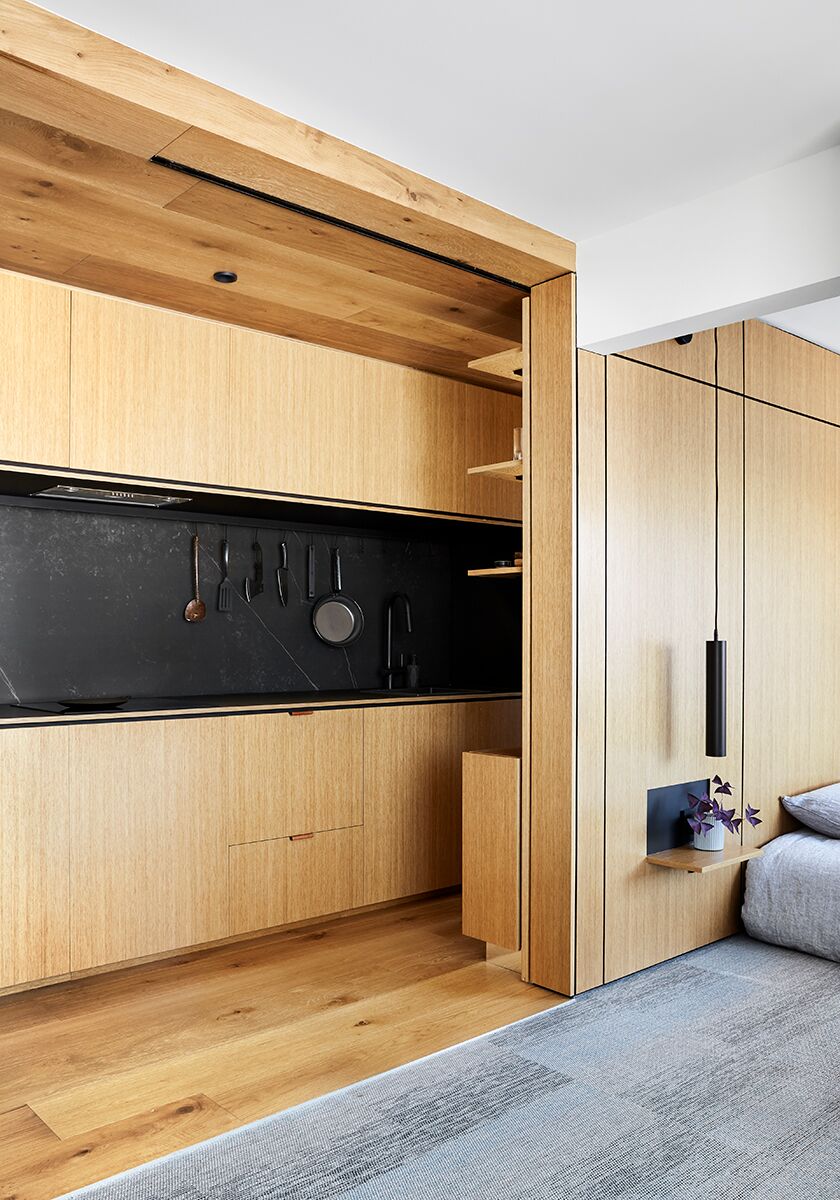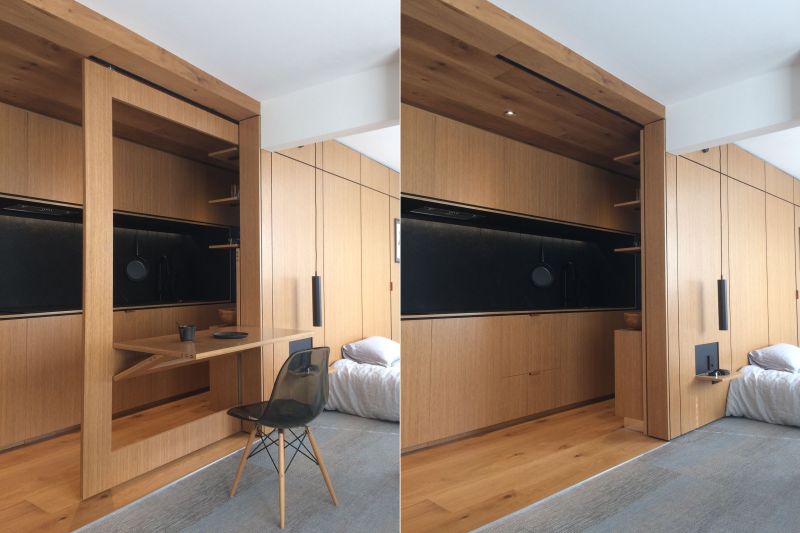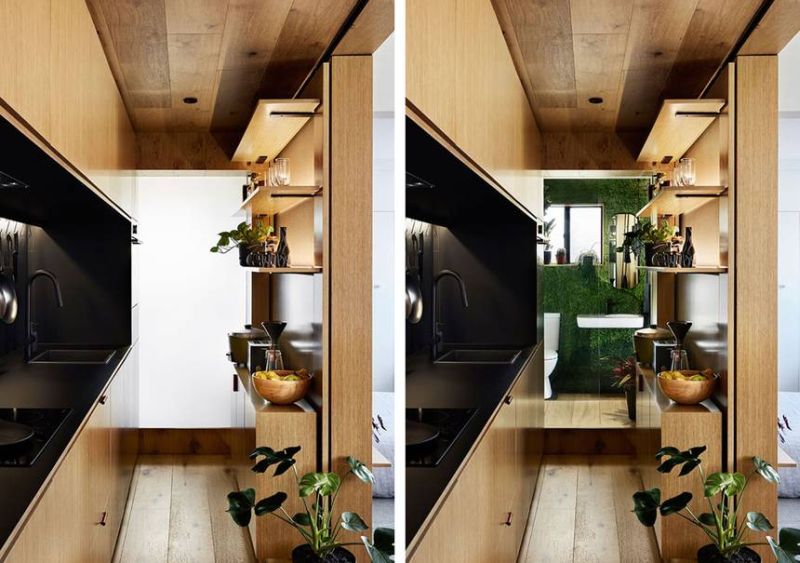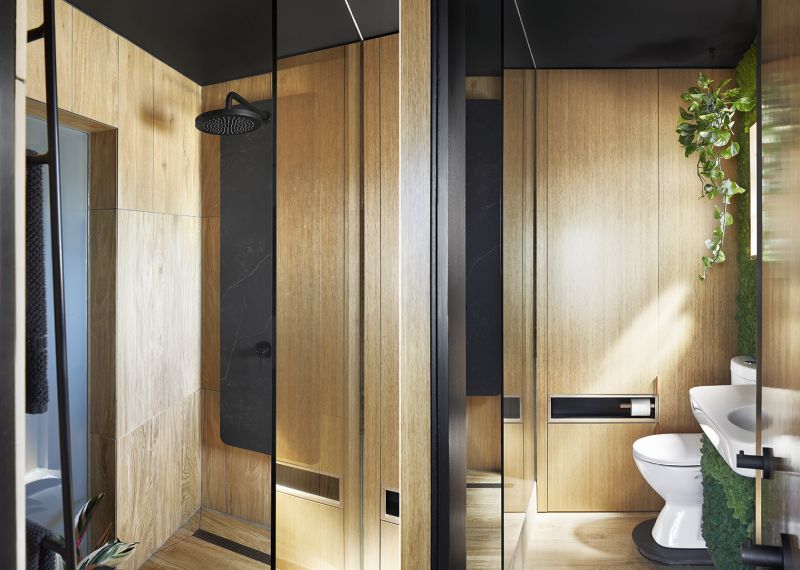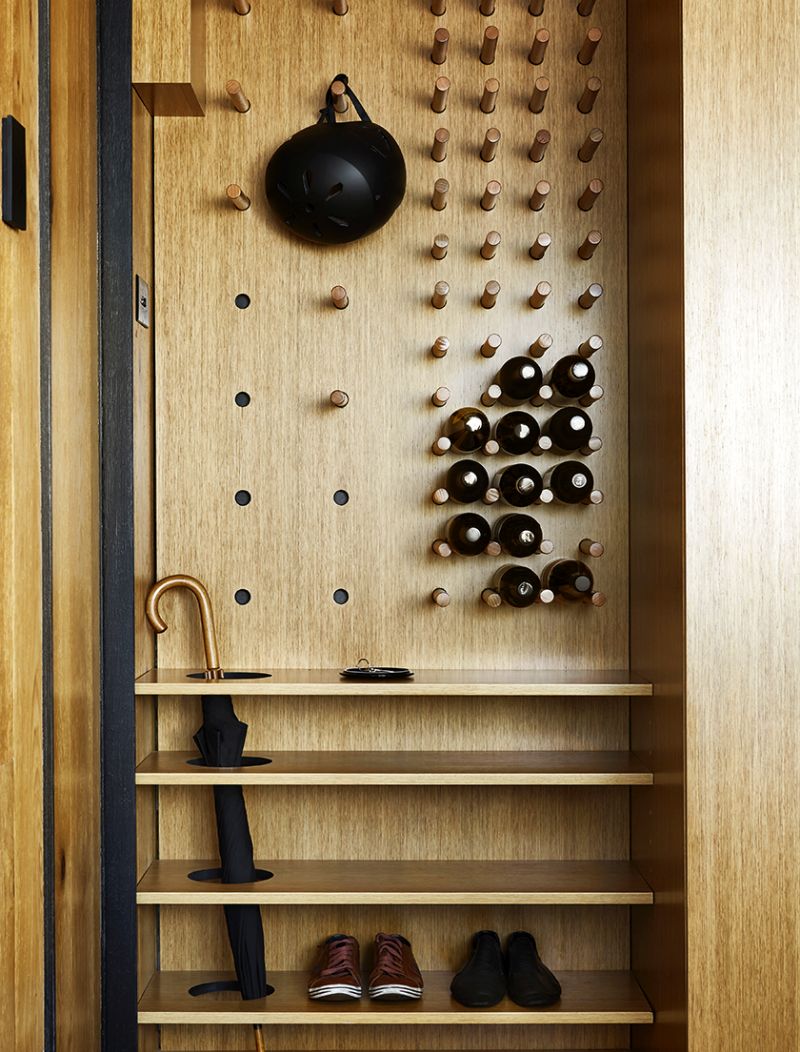 Via: Treehugger