AI SpaceFactory, the makers of the NASA-awarded Mars habitat MARSHA are working on a sustainable housing concept for Earth. After MARSHA was demolished, the design team collected leftovers for future use and demonstration of reusability of the eco-friendly building material.
Spreading the word into the architectural world, the design studio is now planning to 3D print a livable house named TERA from the same material, discovering new possibilities for building houses without concrete.
Nestled in the woods of Upstate New York with sweeping views of Hudson River, TERA will be 3D printed from a biopolymer basalt composite, developed from crops like corn and sugar cane. It will be a high-tech, eco-home that will provide a glimpse into the future of building sustainable homes.
The new building material used to make TERA is claimed to be twice as strong as concrete, and yet recyclable and compostable. Utilizing space technologies to improve sustainability in architecture on Earth is required since it could bring revolution in the industry. These days when concrete has become one of the most widely used construction materials, a green concrete alternative is welcome.
Also Read: This 3D Printed House in New York was Completed in Under 12 Hours
TERA will be a two-story, cylinder-shaped building with plenty of windows for light and to connect with the natural surrounding. On the ground floor will be a living area equipped with a bathroom and shower, a food preparation counter, and a living room with a seating area opening to a 3D-printed terrace.
The terrace will also feature seating, overlooking the surrounding valley. Upstairs is a more private floor outfitted with transforming furniture that will allow the space to be converted into a sleeping, gathering, or eating area.
3D printing homes isn't new, but the idea of utilizing space-grade 3D printing technology for building homes is really unique. If you like the concept, show your support by pledging one of the perks at the Indiegogo crowdfunding campaign. They are offering night stays at this 3D-printed eco home, which may interest architecture enthusiasts.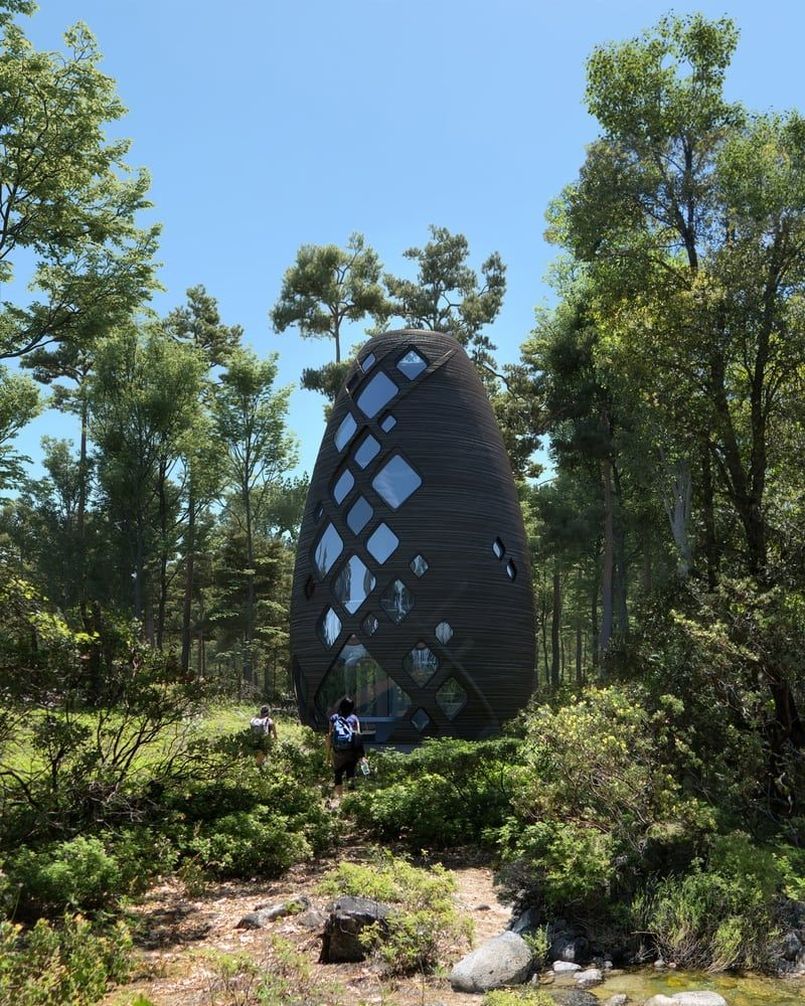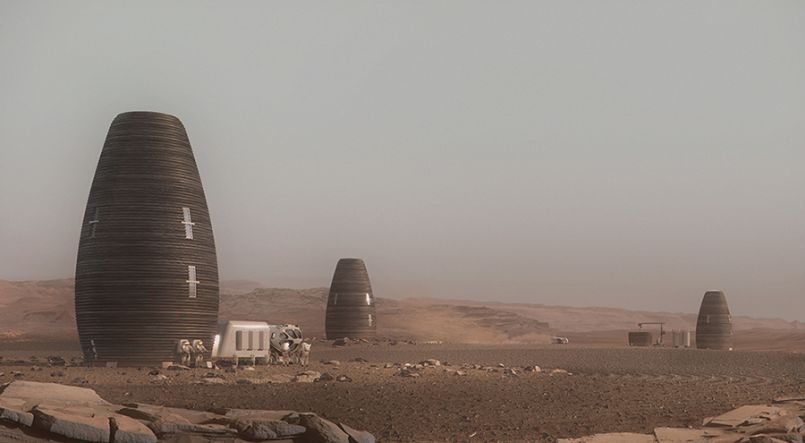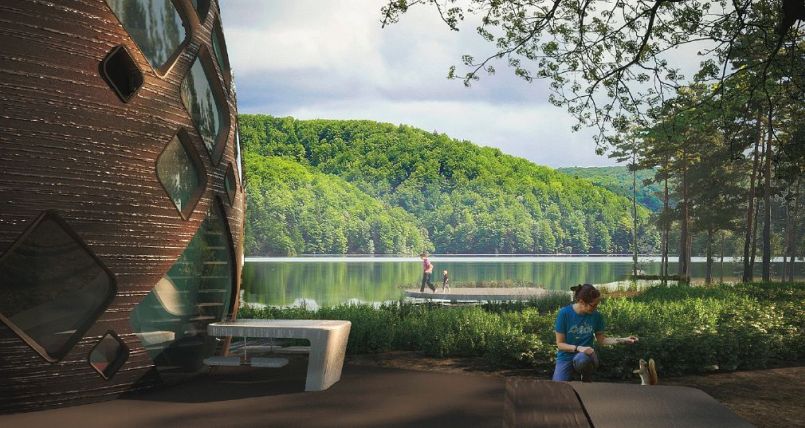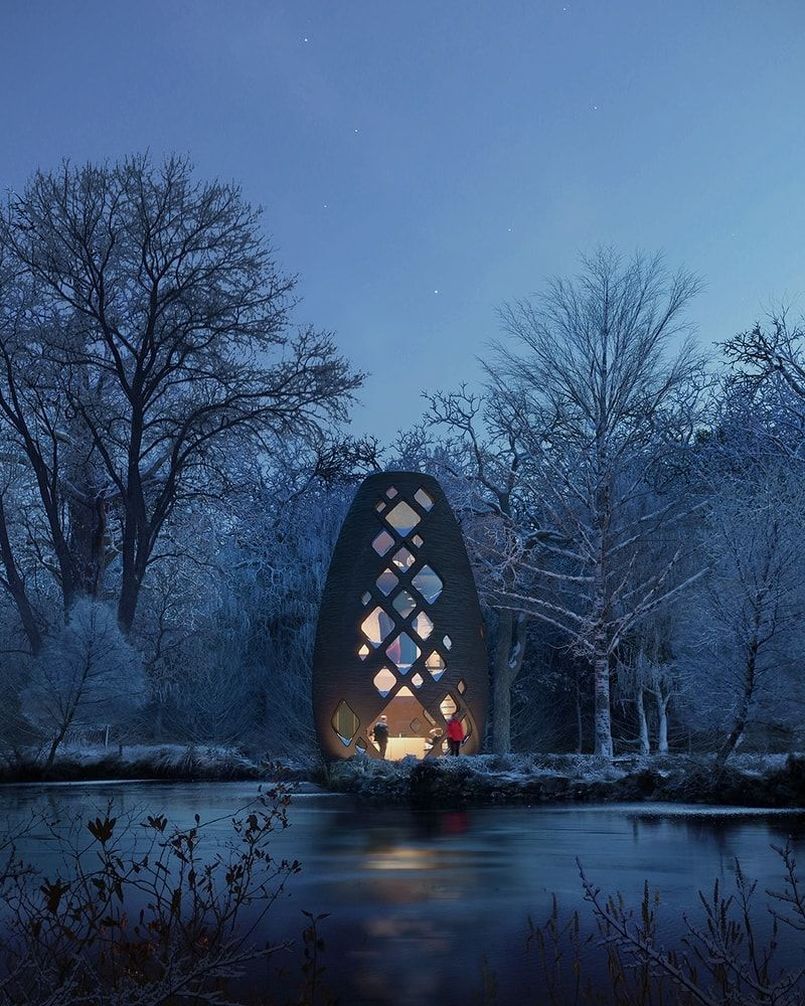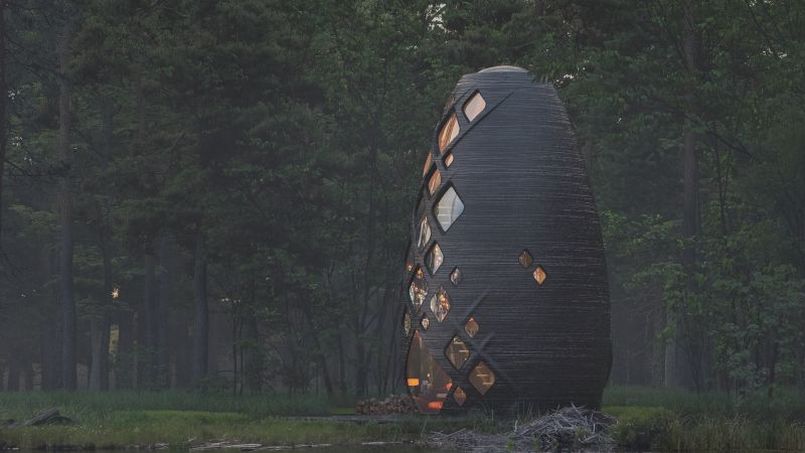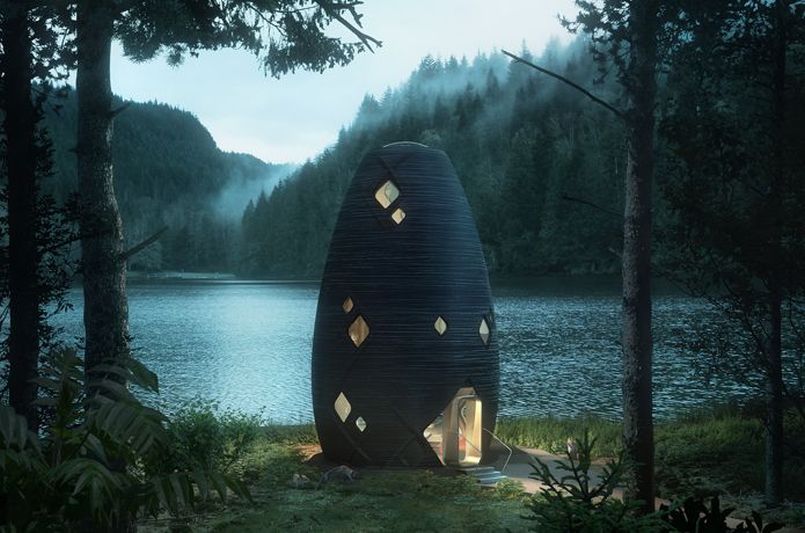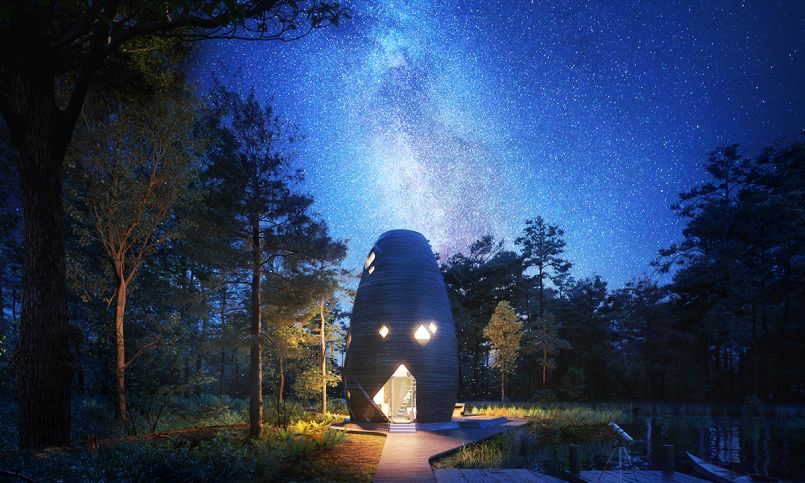 Via: AI SpaceFactory