European Aeronautic Defence and Space Company aka Airbus has launched its own online shop "A Piece of Sky". The shop sells one-of-a-kind furniture and lighting products made from end-of-life aircraft parts.
Airbus employees Anaïs Mazaleyrat and Jérémy Brousseau came up with the idea of transforming old airplane parts into furniture at an Internal Training program at Airbus' Leadership University in Toulouse in 2017.
They completed the initiative with the help of Airbus BizLab, which is a part of a network of Airbus business accelerators around the world.
From armchairs to coffee tables, the duo has developed about 22 furniture prototypes with a group of 11 design professionals till date. These can be pre-ordered now, with delivery slated for 2020.
Also Read: 737 Cowling Chair Made From Upcycled Aircraft Parts
Following are some of the designs from the collection that caught our eye and will impress you as well:
Window I
This table is made from porthole window of an A320 cabin window frame. It can be used as a coffee table in the center or placed alongside the sofa as a side table. Available in different types of legs and color choices, it will ideally bring aerial touch to any interior space.
Price: €750 – €830 ($844-$935)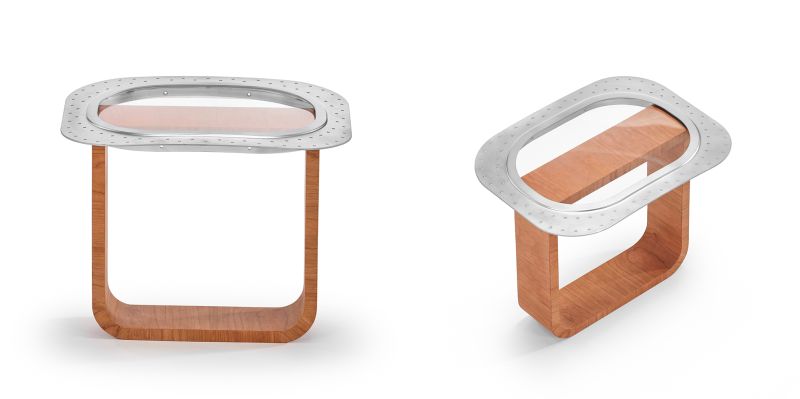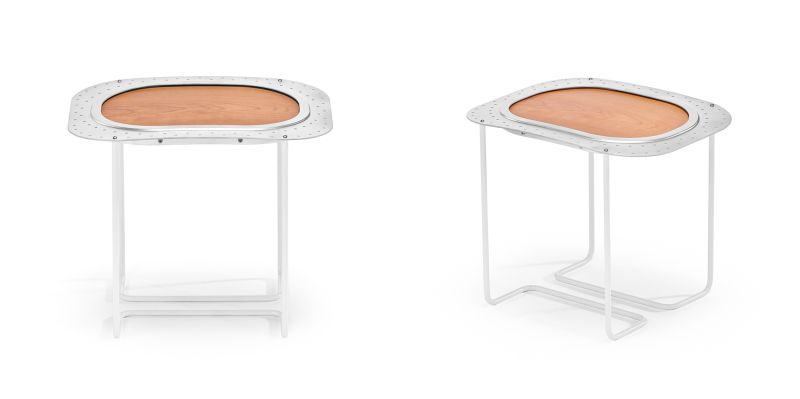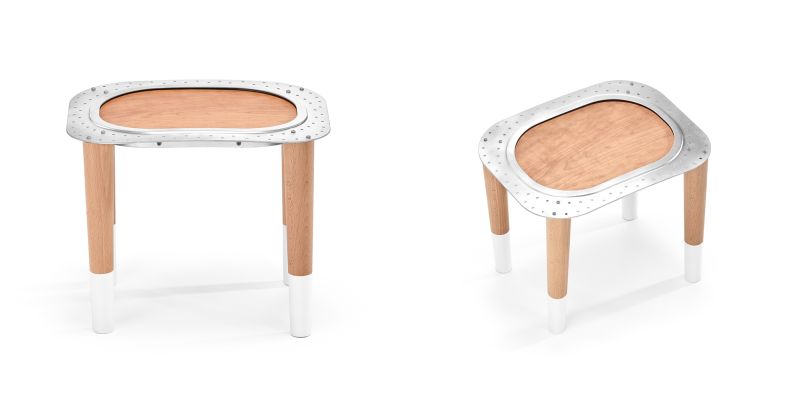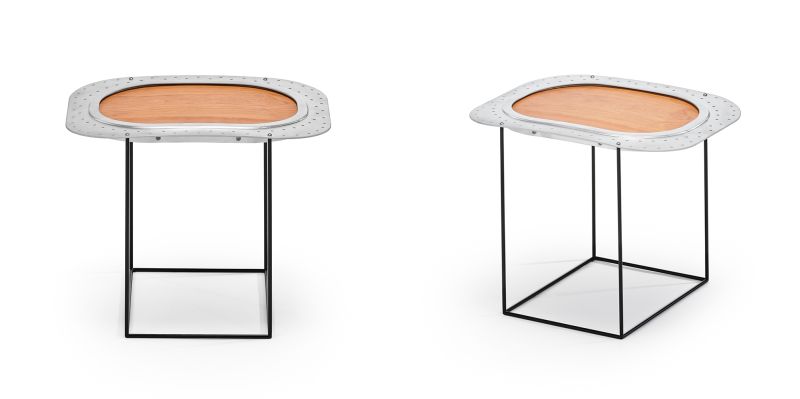 Dark Matter
Standing on hairpin legs, this table is crafted from A350 carbon floor. It would be perfect to add industrial essence to your home.
Price: €950 ($1,070)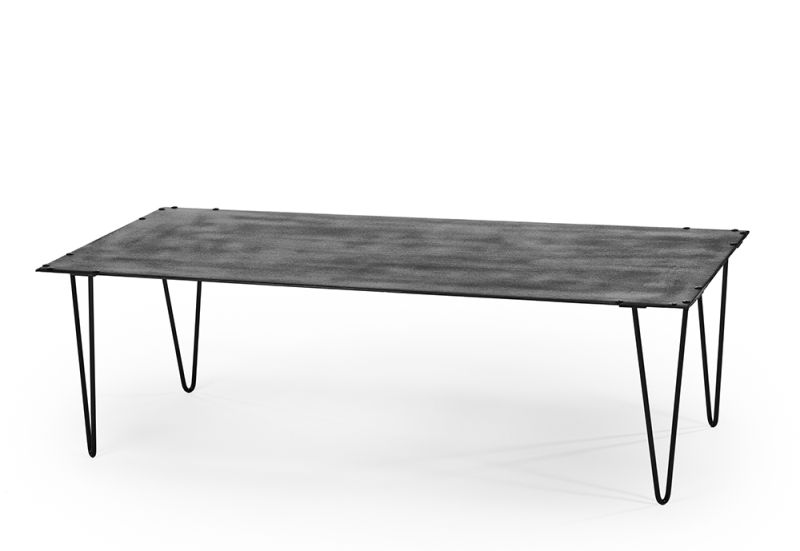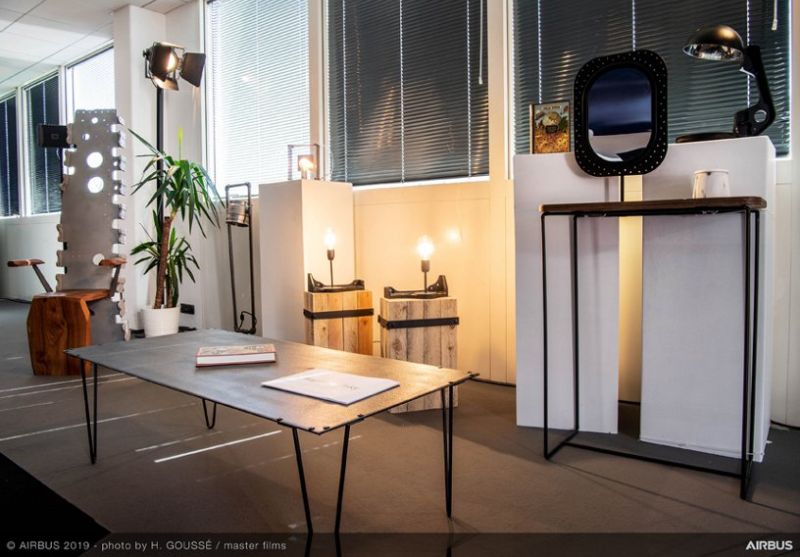 Nimbus
This unique chair is imagined from portholes of A350, further flanked with its small wheels that imitates the landing gear of the aircraft.
Price: €780 ($878)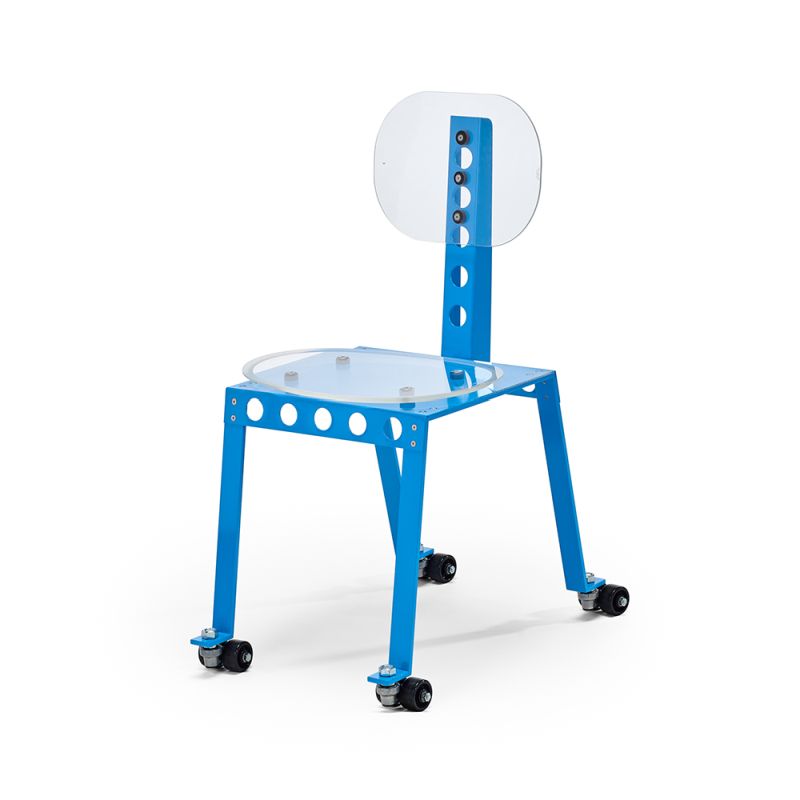 Cloud Chair
It is composed mainly of composite materials, solid wood, concrete, and fabric. Its shape is inspired by radome of an A350 airplane.
Price: Sold Out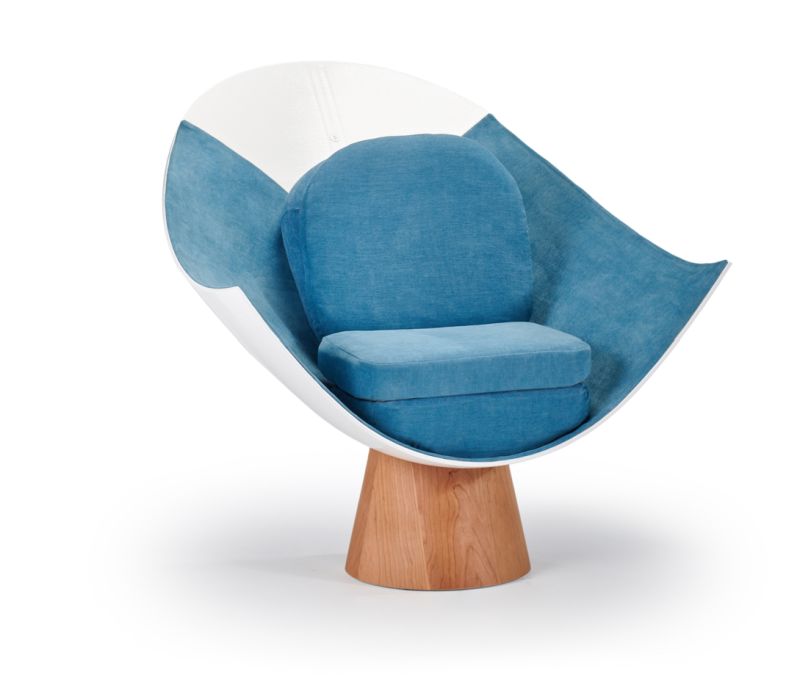 Iron Sky
Combination of wood and aluminum, this table is a minimalist creation. The aluminum structure found in the wing of A340 aircraft is used to make the base for this table.
Price: Available on Request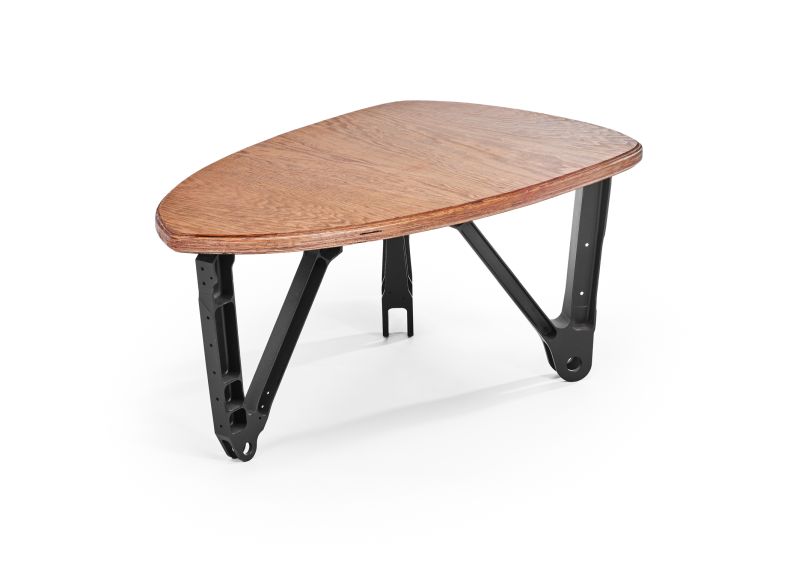 Moon Crater
This roundish reception table is made from engine exhaust of an A380. The glass and wooden top make it a wonderful piece of furniture.
Price: Available on Request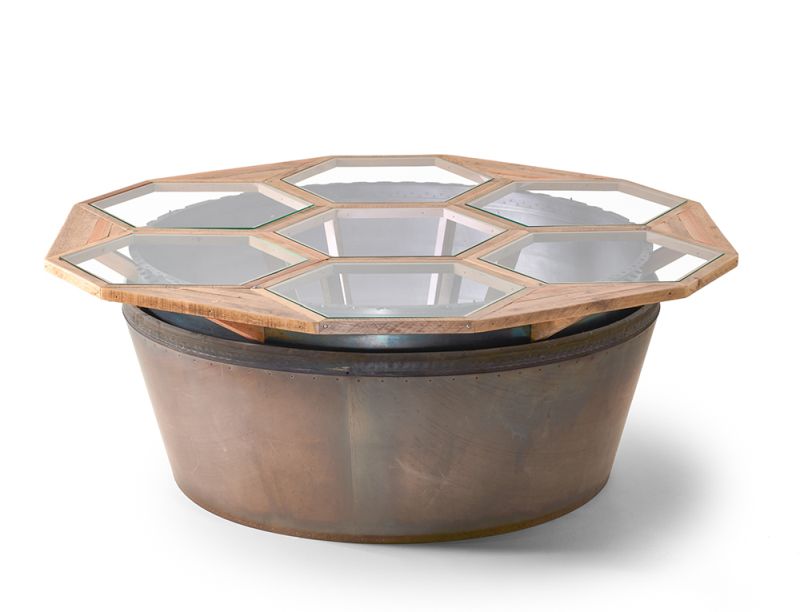 Spinex
The uniquely shaped wing rib of an A340 is the main aesthetic element of this chair. The design is further enhanced with a wood seat and hand rests.
Price: Available on Request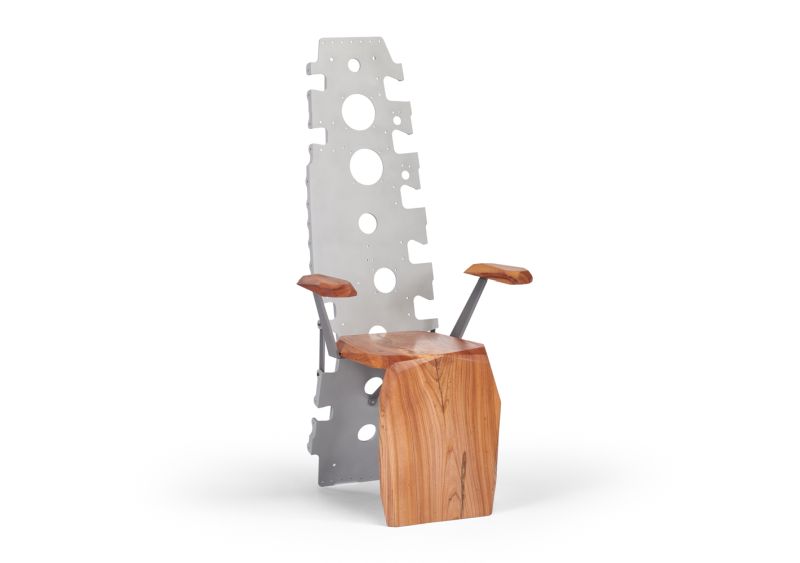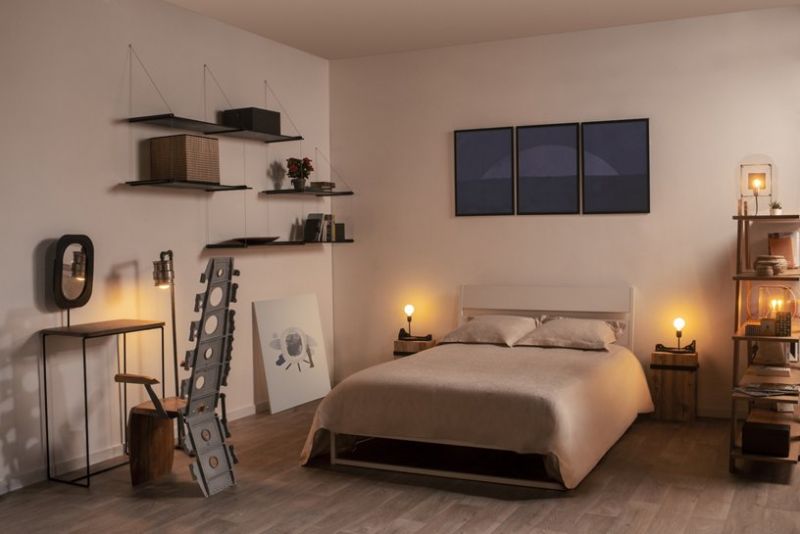 Rod Rack
These are adjustable shelves made from rods of airplanes, which originally served to transmit movements in the engine of an aircraft. These can also be used as a workspace at home or office.
Price: €1,950 ($2,195)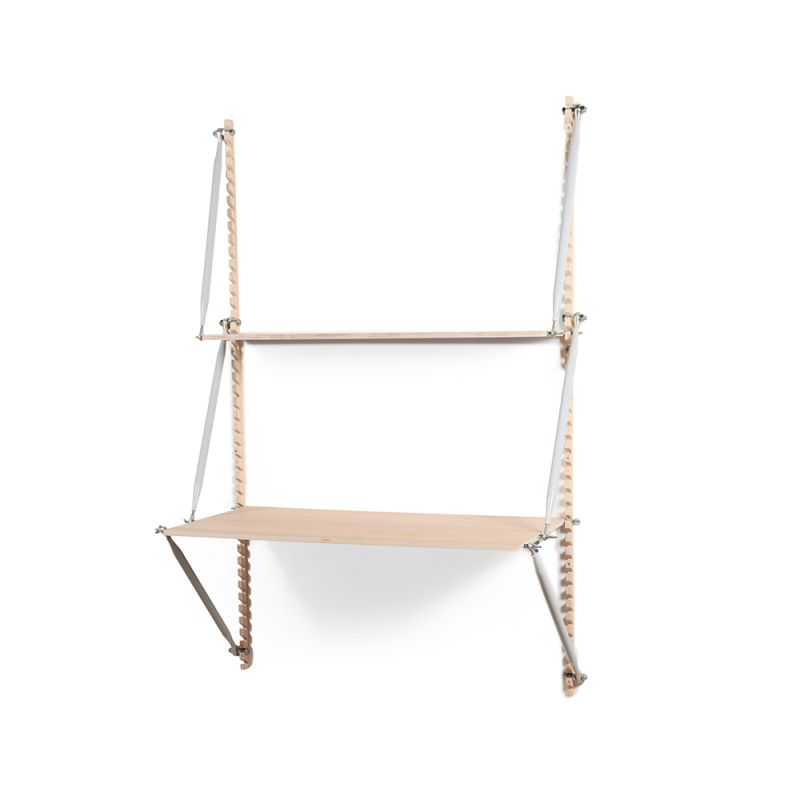 Spok
This connected hairdresser gives a second life to the window frame of A320 as a mirror. It will provide weather and temperature updates.
Price: €1,300 – €1,950 ($1,463-$2,195)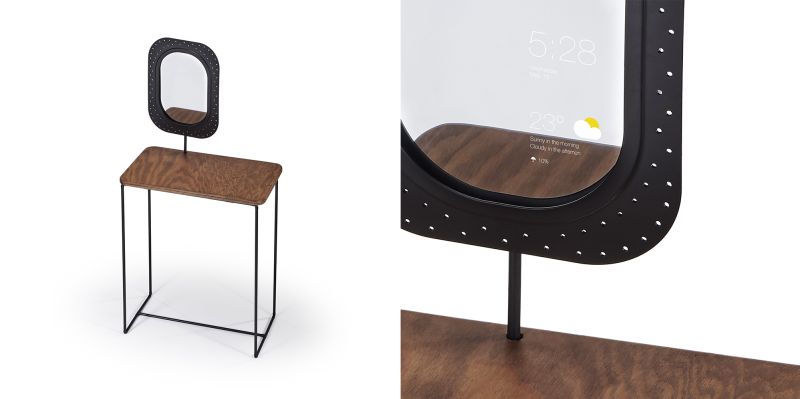 Oxygen I
This luminaire is made from Plexiglas and recycled metal from porthole window of an A320. Its perforated design will emit attention-grabbing glow. It is available in three different models.
Price: €530-€630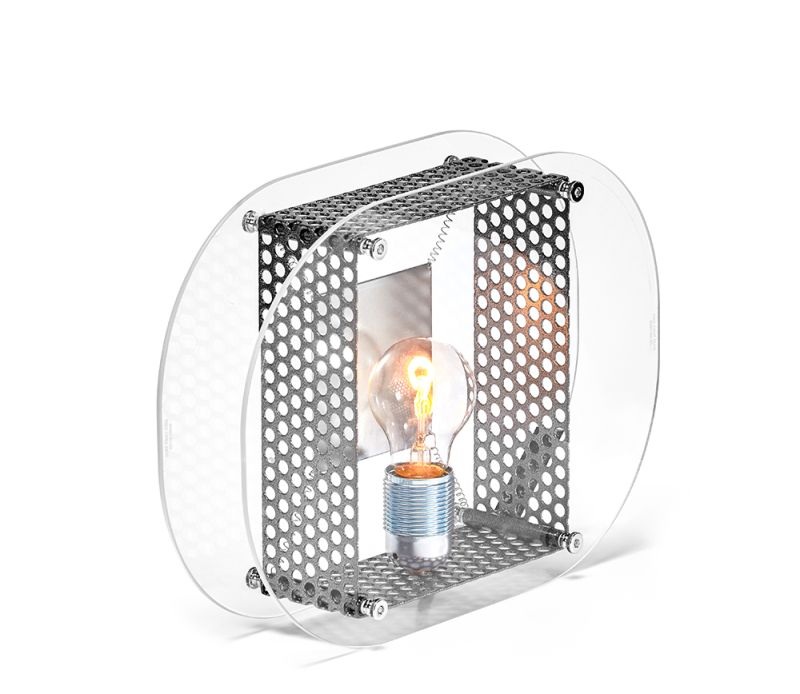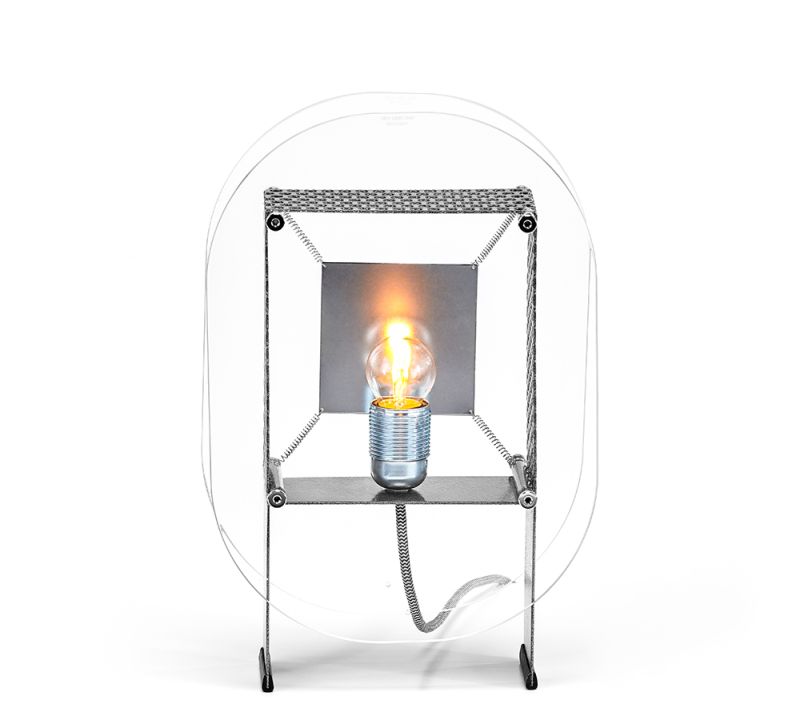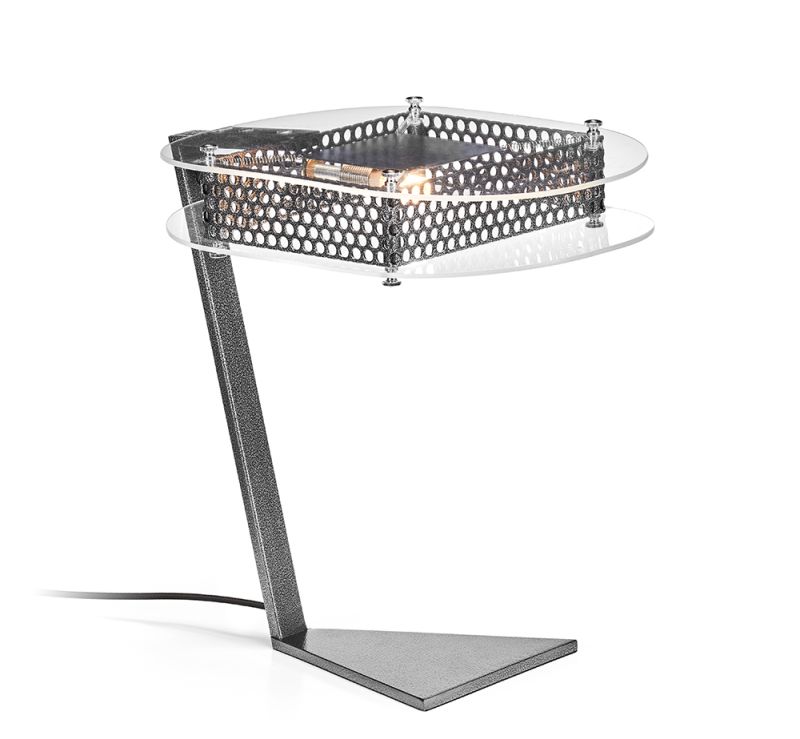 UFO Lamp
Shaped like a saucer, this pendant lamp is made from Radome of an A340. In addition, 22.7 carats gold leaf gilding makes it a work of art that offers a golden shine.
Price: Available on Request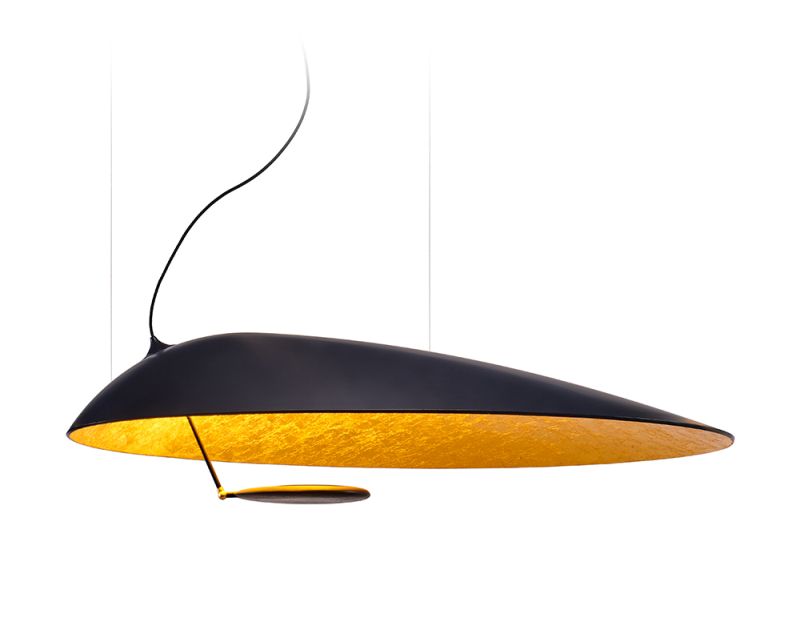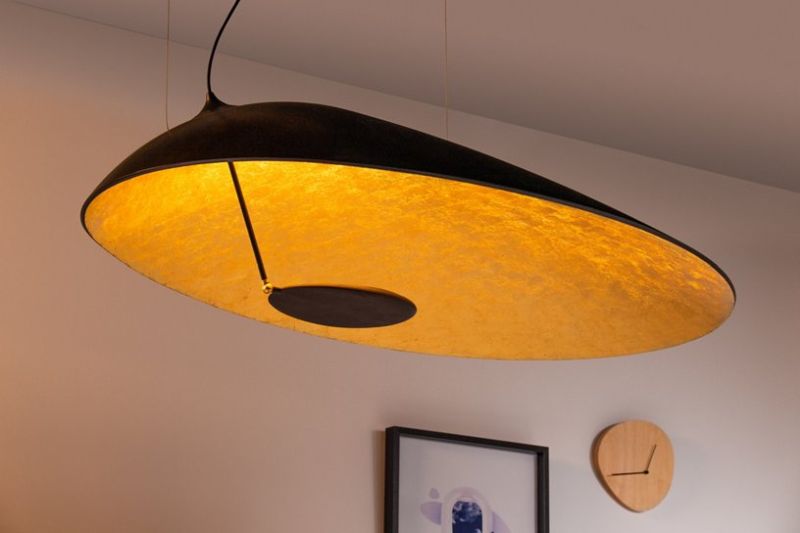 Via: Airbus